Today we'd like to introduce you to Sanyu Estelle.
Sanyu, we appreciate you taking the time to share your story with us today. Where does your story begin?
I am a repatriated 1st generation US-American. My late father is Ugandan. My mother is Belizean. However, one of my mother's Great Grandmother's was born free of enslavement in Nassau, The Bahamas in 1838. She was named Virginia Clarissa Theus after the state that her Black Seminole or African and Seminole (yes, there is a difference) parents escaped from to ensure she was born outside of enslavement.
We're not clear on how she ended up in Belize and married my Great Great Grandfather Benjamin Fairweather just yet, but that being said I am an African and Afro-Indigenous 1st generation person who was born, bred and buttered in Los Angeles, California. That kind of multidimensionality and intersectionality are overarching and underlying themes of my story.
It is also of note that all three countries of my origin story were colonized by the British. This influenced my non-Catholic heritage, obviously; but it also allowed me to grow up amidst no less than three variations of English at all times. Before I even knew philology and etymology were studies, I was a student of them.
I love that! I am also known as "The Word Witch" because of how I can use language to explain things. Storytelling is so much about the language it is communicated in and it is central to my story that I was introduced to my life as Sanyu Estelle in three dialects of the English language.
I'm sure you wouldn't say it's been obstacle free, but so far would you say the journey have been a fairly smooth road?
My Dad died rather suddenly in January of 2020, so that was jarring even before my family had come up for air long enough to realize that Covid was a thing in March 2020.
Things haven't really slowed down enough that I could offer a thorough reflection of either of these events; but I will say that you do not know exactly all what roles someone plays in your life or in the life of your experience until they are not incarnate or otherwise gone from their body.
For me in particular, I felt things revealed themselves in a backward manner. All the things I knew about my parents and how they met, their families and why myself and my siblings were incarnate ceased being history (things of my past) and started showing up as story (things of my present).
I had never, for instance, lived in Los Angeles or known Los Angeles to be a city that my father wasn't a part of as himself. Now he just lives in on in certain settings, certain people, certain events and of course through the constant reconstruction of memory.
That feels truly so different than someone just being on a long trip away from a country of origin or a country of residence. My father is no longer incarnate. He is no longer on the planet as a physicalized and animated consciousness awareness.
I feel this is something existential that I will be wrapping my mind and awareness around until the day I also die.
People (I am people) have so many ideas about what a person is like, what purpose they serve in one's life, what things are about and how things are. Then something beyond humanity happens to our little human lives and we're reminded of the fact that we're being watched by the world. Witnessed by the stars. And that things are not so disparate and lonely, but actually cosmically connected from top to bottom.
That's where I am in my grief and reflection process at the moment.
Thanks for sharing that. So, maybe next you can tell us a bit more about your work?
I am a Soothsayer ("truth teller") and a Claircognizant ("clear knowing") reader (cards, words, knowledge) who is also known as The Word Witch because of my way with language.
You can often find me speaking from a Taoist and Ifa informed perspective because those are my spiritual practice lineages. Before I came into those practices, I was and still am a student of the Dreamscape. Which is my word for where we all go at some time or another when we sleep or zone out.
I have learned a lot from my dreams. As much as I have learned from my waking life. Often to the point that, as a younger person, I was tending to entire studies in my dreams that adults in my waking life never spoke to me about or taught me. For that reason, it is very easy for me to suspend my disbelief about "the objective reality" and relate to a wide variety of people.
The individuals, pairs/groups and businesses that come to me do so because I am a clarifier, funny, broad scoped and precise. We have a good time while we get right to the point of what our problems are. We recognize that there is nothing to solve for when there are no problems. As well as that if there is nothing to change, then there is nothing for us to do. And since we exist, there are clearly things for us to do. So there are also things for us to change.
I am proud that people come to me in a truly vulnerable state where they aren't sure they can be sure of themselves. They trust me with their reality as they know it to be and I reflect back to them my perspective of them. Sometimes I just meet a client one time, sometimes they come back, but my best clients put our conversations into immediate effect.
Because I speak to them in their language from a broader perspective, they realize they actually know what to do but hadn't yet realized the big picture of when. Since my story's theme is multidimensionality and intersectionality, I am great at helping clients realize there is no time but the present from an infinite number of perspectives. They come to know that every moment is the perfect moment to change and do as needed.
So, before we go, how can our readers or others connect or collaborate with you? How can they support you?
I welcome individuals, pairs/groups and businesses to reach out to me via my website www.sanyuestelle.com, or to email me directly at sanyu@sanyuestelle.com or to find and follow me on Instagram at @sanyuestelle where you can also book my services through my "Book Now" button.
I provide readings, workshops, lectures and word witch treatments. I am also a singer, a songwriter, an artist and an artwork. All of these services can be booked through my website or upon request.
Pricing:
The Spell Treatment from $222
Soothsaying Sessions from $100
Card Readings from $150
Event Readings from $250/Hr
Group Readings from $125/Hr
Contact Info: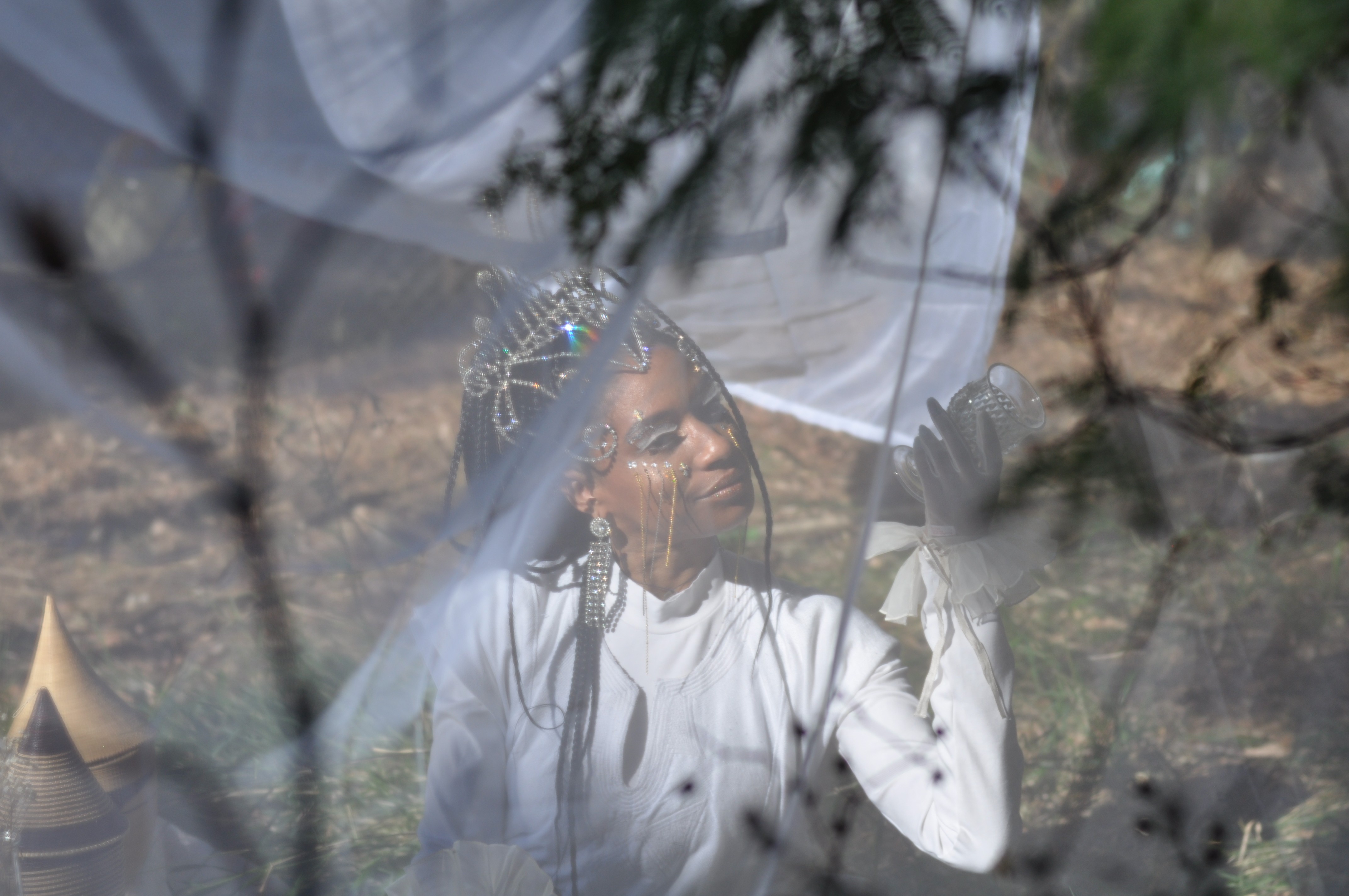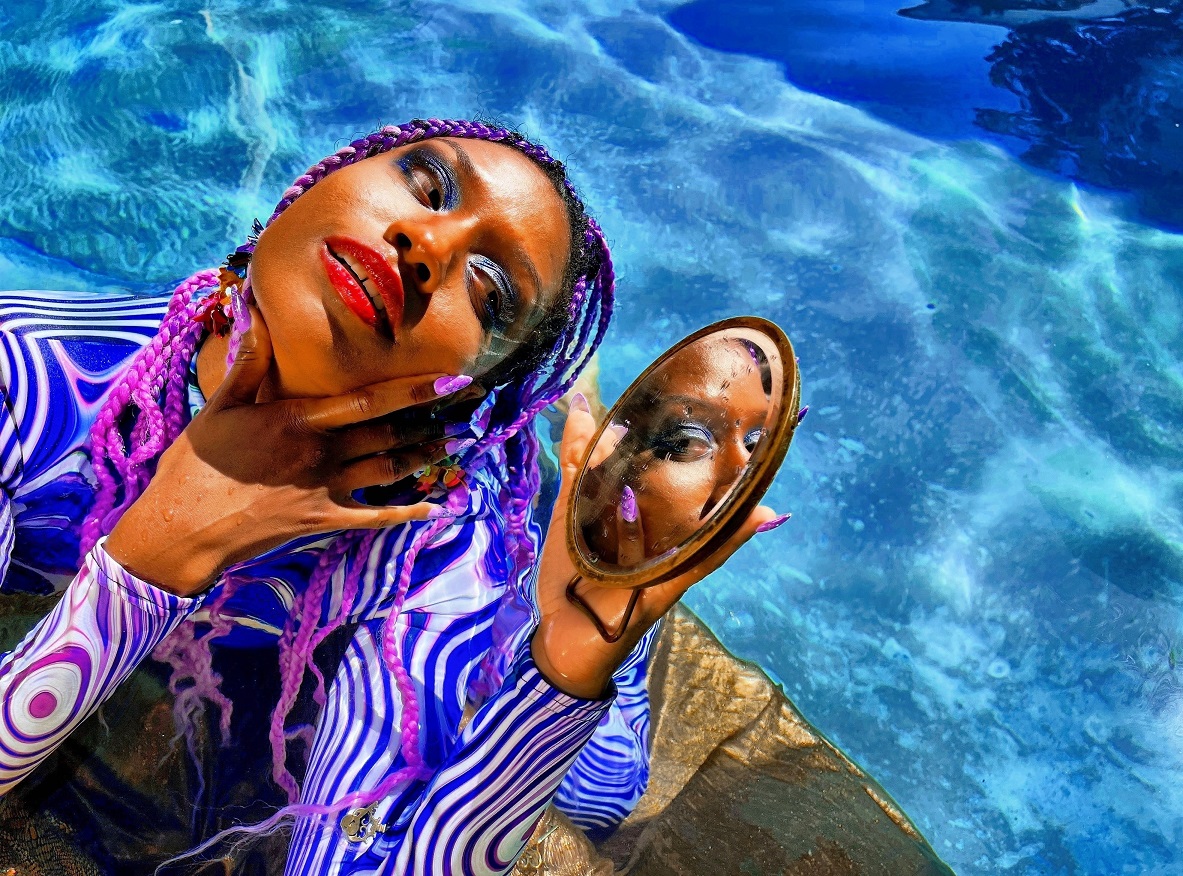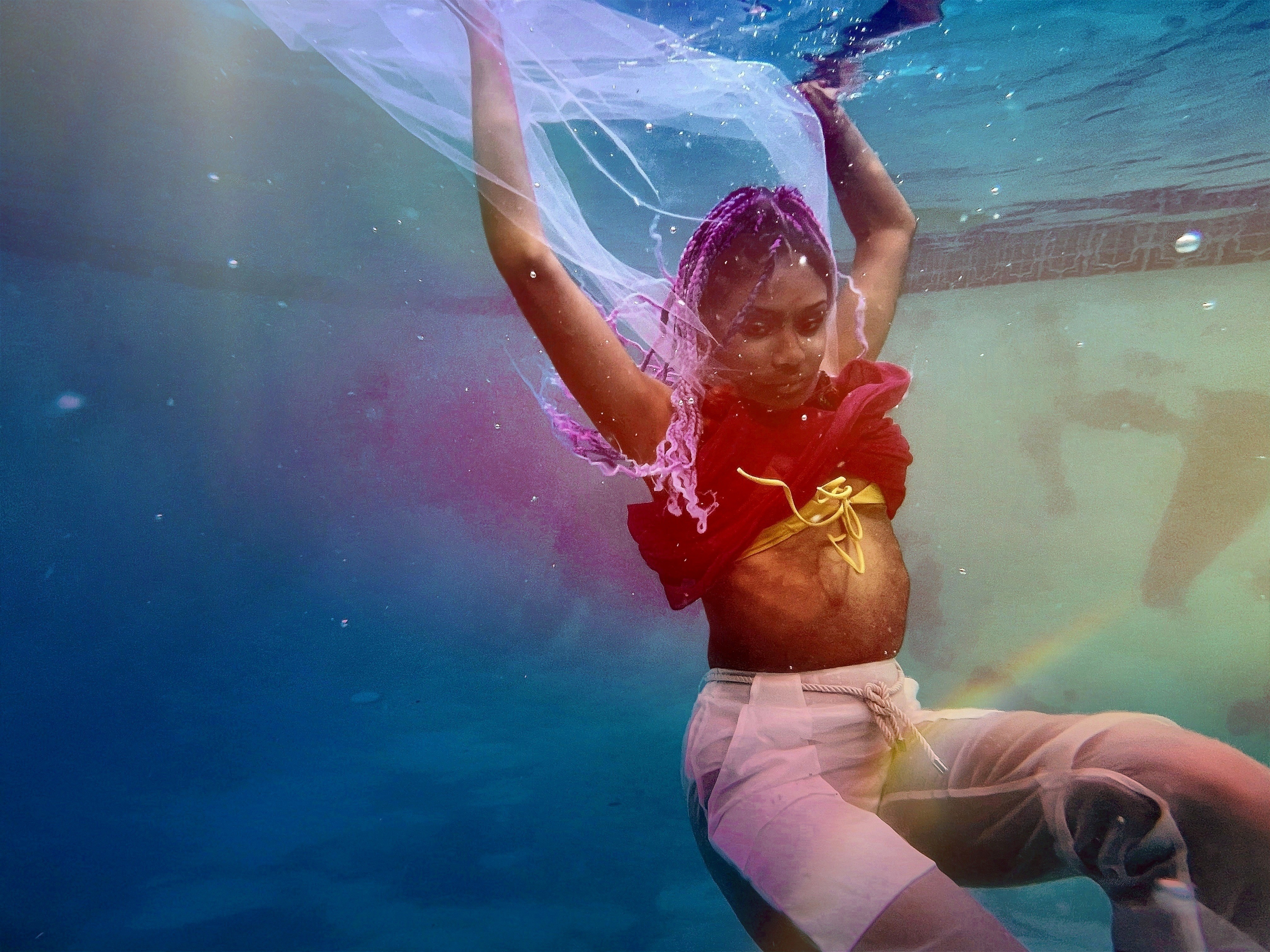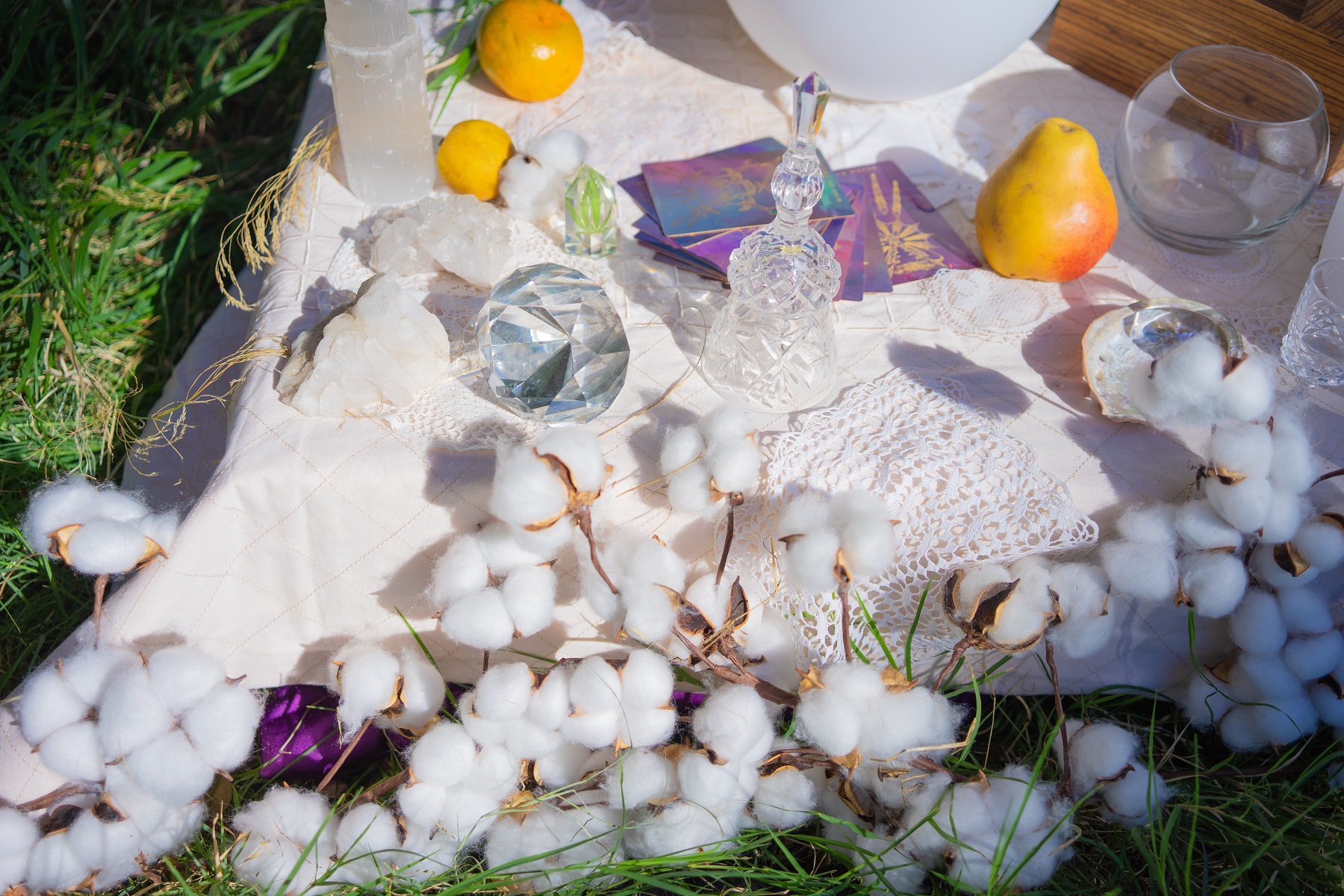 Image Credits:
Jimmy Joe Photography and Acid Smile Studios
Suggest a Story:
 VoyageLA is built on recommendations from the community; it's how we uncover hidden gems, so if you or someone you know deserves recognition please let us know 
here.