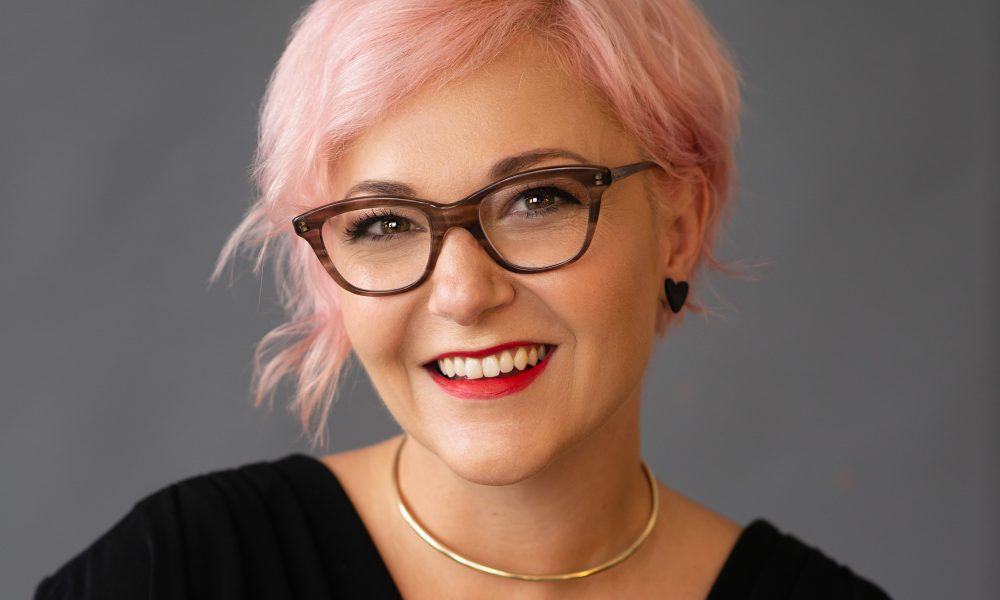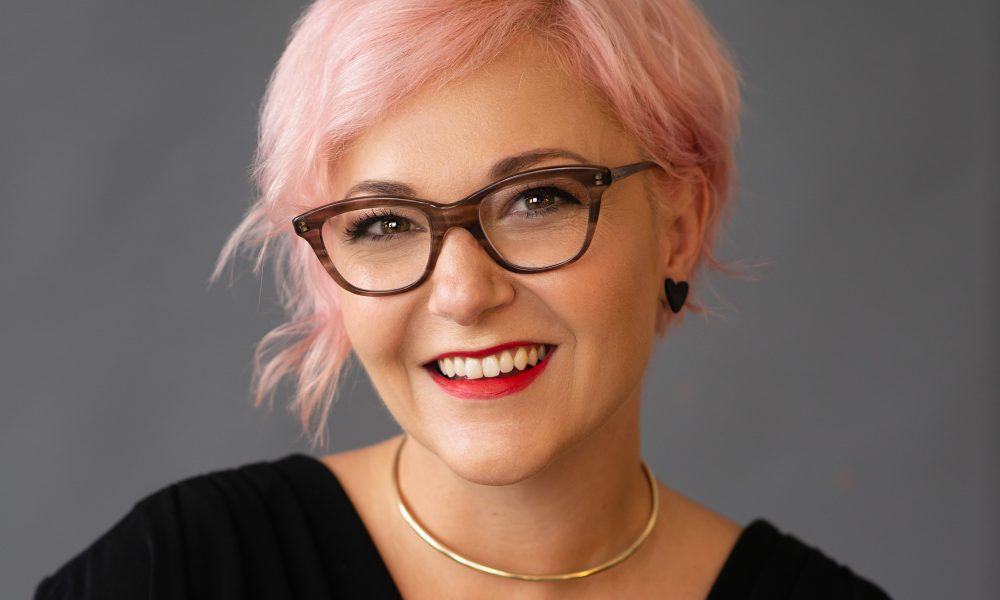 Today we'd like to introduce you to Rena Martine.
Hi Rena, thanks for joining us today. We'd love for you to start by introducing yourself.
I spent 14 years as a Deputy District Attorney for the L.A. County D.A.'s Office and specialized in prosecuting cases of child abuse, sexual assault, and domestic violence. The highs were really high…but the lows were the lowest you can imagine. I put blood, sweat, and tears into helping survivors restore their sense of dignity, only to have that torn down by a jury reaching a strange verdict or by a judge passing down a lenient sentence to someone who posed a major risk to society.
I knew there was a limit to how much I could help women as a D.A., which led me to a different path. Through my own healing, I saw there were women out there who needed help. And they needed it now. I became certified as a coach and initially specialized in working with women in long-term relationships, helping them unlock their core desires in order to increase intimacy with their partners.
As my coaching practice developed, though, something interesting happened: more and more unpartnered women started approaching me for help. Many of them were on a journey of personal development and wanted to get in the best (emotional) shape of their lives so they'd be able to "do things differently" in their next relationship.
Today, I have a thriving practice as a women's intimacy coach and also teach on several global wellness platforms (Peanut, Made Hot) on a variety of topics pertaining to sex, intimacy, and relationships.
I'm sure you wouldn't say it's been obstacle free, but so far would you say the journey have been a fairly smooth road?
I'm here today because it hasn't been a smooth road! It was my own personal intimacy struggles that led me down the journey of working with women as a coach and educator. I'd checked so many "shoulds" off my list: I had a great career. I was married. I had a lot of friends. I traveled often.
But there was something deeply missing in my life and my relationships. I'd move in with a partner, and my libido would tank. The relationship would run on autopilot. I couldn't get out of my head during sex. I had no vocabulary to express my emotions, wants, needs, or desires. There was always chasing – chasing novelty, chasing a better body, chasing "perfectionism" (air quotes, because I know now there is no such thing). Chasing, chasing, chasing. You can be a confident badass at work but have no idea how to just surrender and stop intellectualizing everything.
So what do we do as highly functioning women? We go to therapy. We read a ton of books. We listen to a bunch of podcasts. We throw all of the information at our brain that we possibly can.
But we feel like there's still something missing. We feel like we're broken. We're defective. We're left wondering, "Why can't I do this right?"
It took me years to realize: you just can't think your way into intimacy. Intimacy is an art. It's a skill. It's a craft. You have to get your hands dirty, do things outside your comfort zone, and make a massive decision that you're not going to live a life of "shoulds" anymore. You have to be vulnerable, which is absolutely terrifying. No one teaches you how to do that. In fact, the messaging around you tells you precisely NOT to do that. But it really is the only way to experience true intimacy.
And I realized I wasn't alone. I started seeing women – all around me – who were hungry to live the type of life it had taken me years to unlock. People who'd known me for years – friends, colleagues – saying, "It looks like you're living your best life. How are you doing it?"
So I asked myself: What would I have needed to transform in months instead of the years it took?
Thanks for sharing that. So, maybe next you can tell us a bit more about your work?
I'm a certified women's intimacy coach and educator. I help women love their body, experience deep intimacy, and have great sex, shame-free.
People sometimes label me a "sex coach," but that's not how I see myself. Sex is just one small component of what I do. Many of us just don't know how to truly be vulnerable… or we see vulnerability as some type of weakness. The truth is: your brain is wired to keep you safe, to NOT be vulnerable. And you can't experience real intimacy – great sex and true love – unless you reprogram your brain to see vulnerability as a strength and begin to dissolve your shame. That shame can come from past trauma, from toxic relationships, or from religious or cultural messaging.
Really, shame can come from just being a woman who is walking this Earth right now. Did you know 43% of women suffer from "female sexual dysfunction"? If half the women on this planet are being told they are dysfunctional, that is a hell of a lot of shame. It's no wonder you feel the need to hide yourself.
I developed an eight weeks program called "Shameless" that is designed to move you into your power in the most effective and efficient way possible. Unlike sex coaches or relationship coaches, I use a holistic approach: mind, body, and soul. Anyone can give you tips and hacks to use as you're dating or with a long-term partner. But those are just band-aids. To truly transform, you need a course of action. You need to work with someone to go in with surgeon-like precision and tease out these thought patterns, blast through some subconscious blocks and shame, and truly begin seeing your body as a source of pleasure. And the best part of my program? You don't just get individual coaching sessions with me: You're part of a small community of women from all walks of life. You also have access to a team of specialized coaches I've recruited who will further help you tackle some specific mindset and subconscious work.
You'll know you're not alone in this. We've created a community atmosphere that is unlike anything else out there in the women's empowerment and intimacy space.
The majority of my clients have been through therapy. Many of them tell me, "I've made more progress in three weeks with you than I have in years of therapy." Helping women step into their power is the most rewarding work I have ever done, and I feel truly honored every day to have found my life's passion.
Alright, so to wrap up, is there anything else you'd like to share with us?
If you'd told me a year ago, I'd be leaving the most stable legal career imaginable, have pink hair, and change women's lives by talking about intimacy, sex, and relationships all day? I couldn't have fathomed it. I just couldn't have imagined where this path would have taken me.
So, ask yourself: What would my life look like if shame weren't an option? What would it look like to live without fear? What would that feel like as a woman?
Imagine it. And know it's only the beginning.
Contact Info: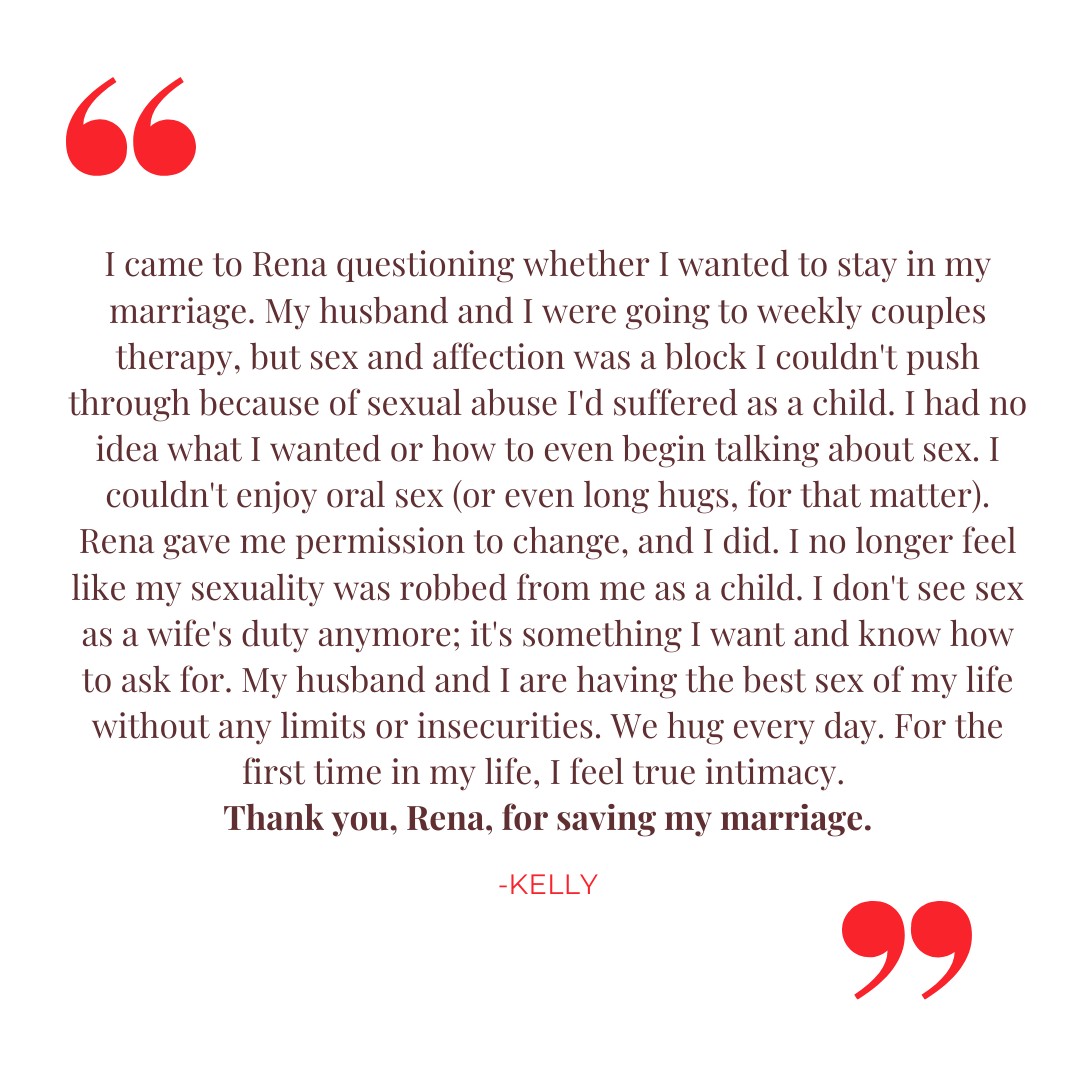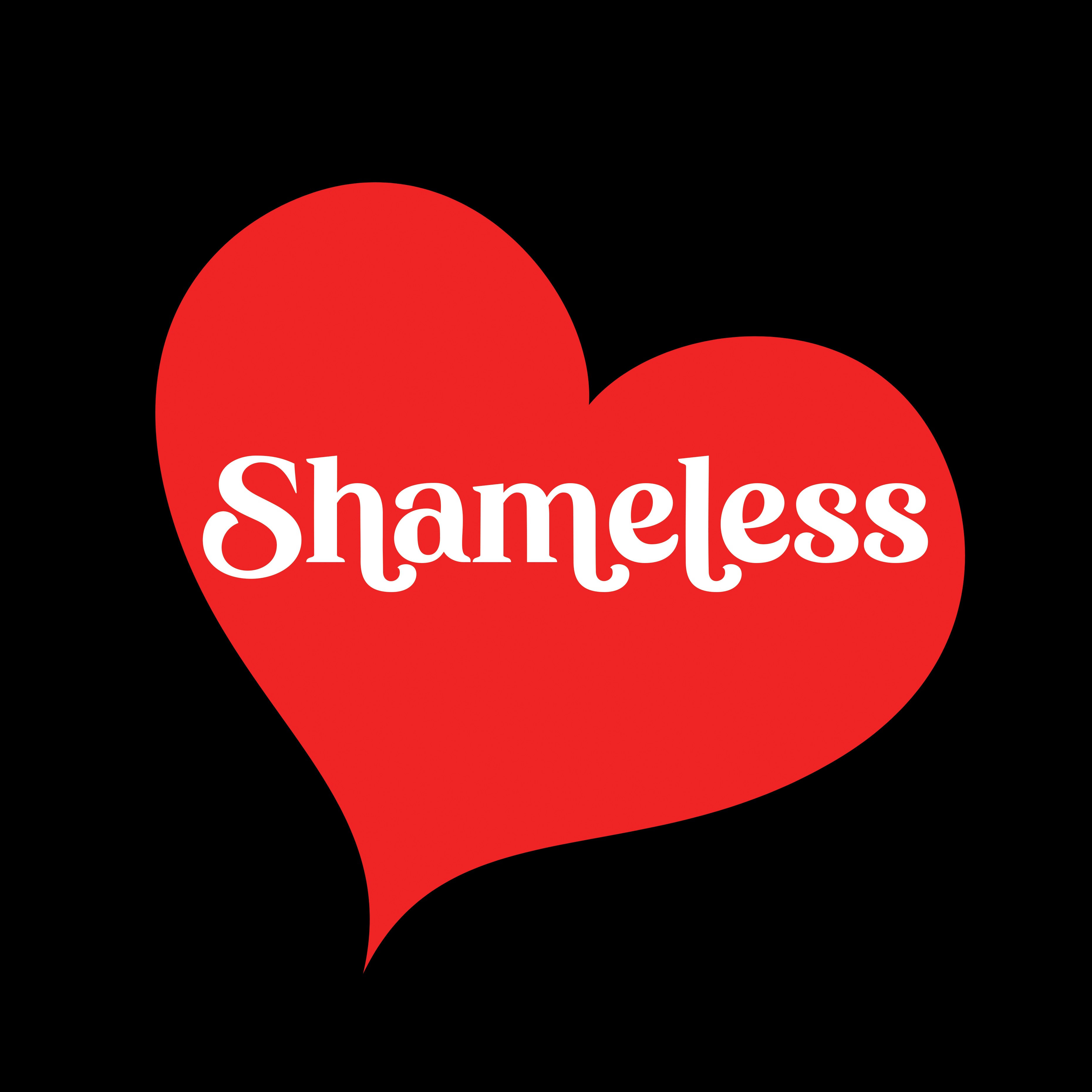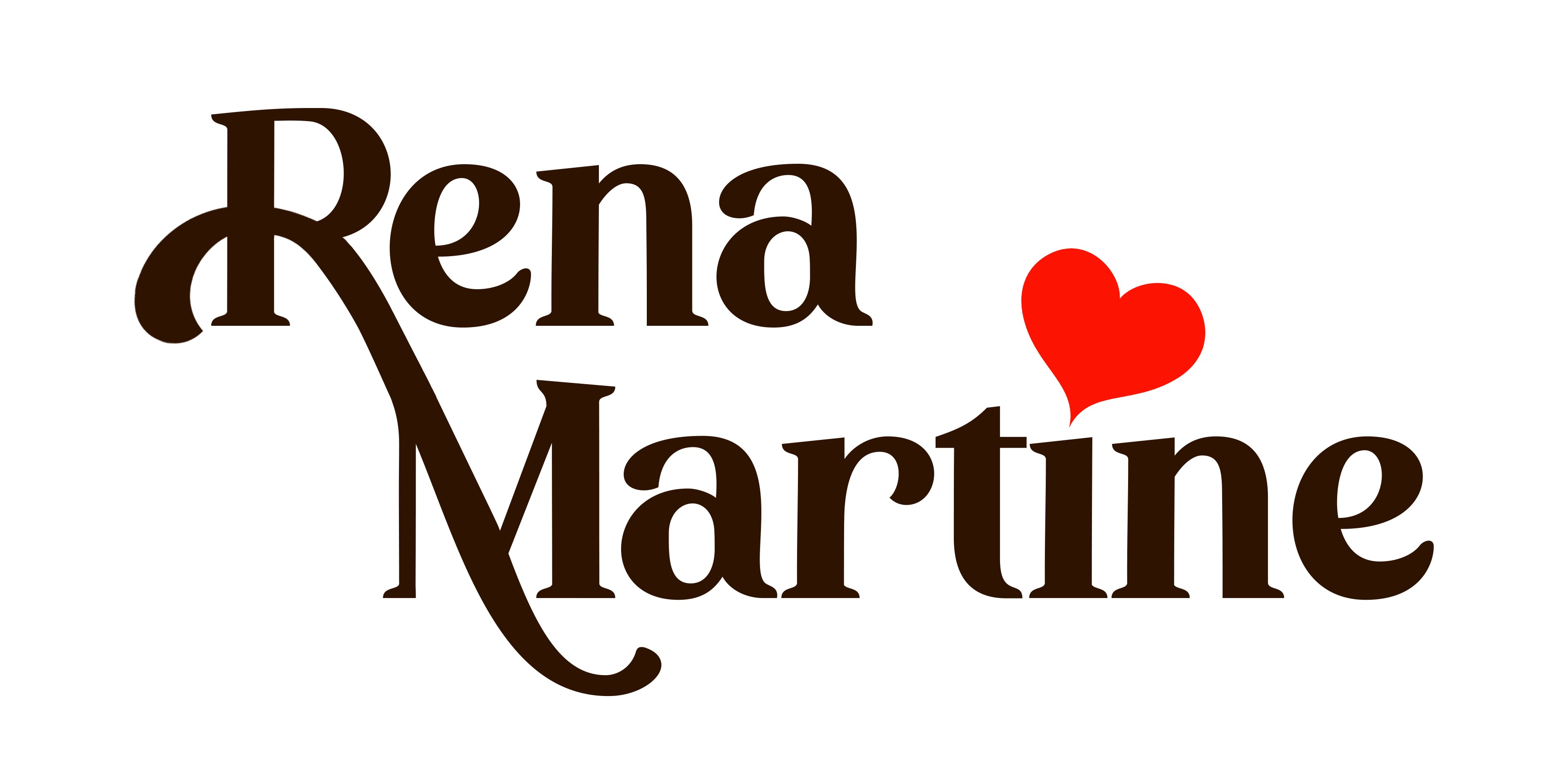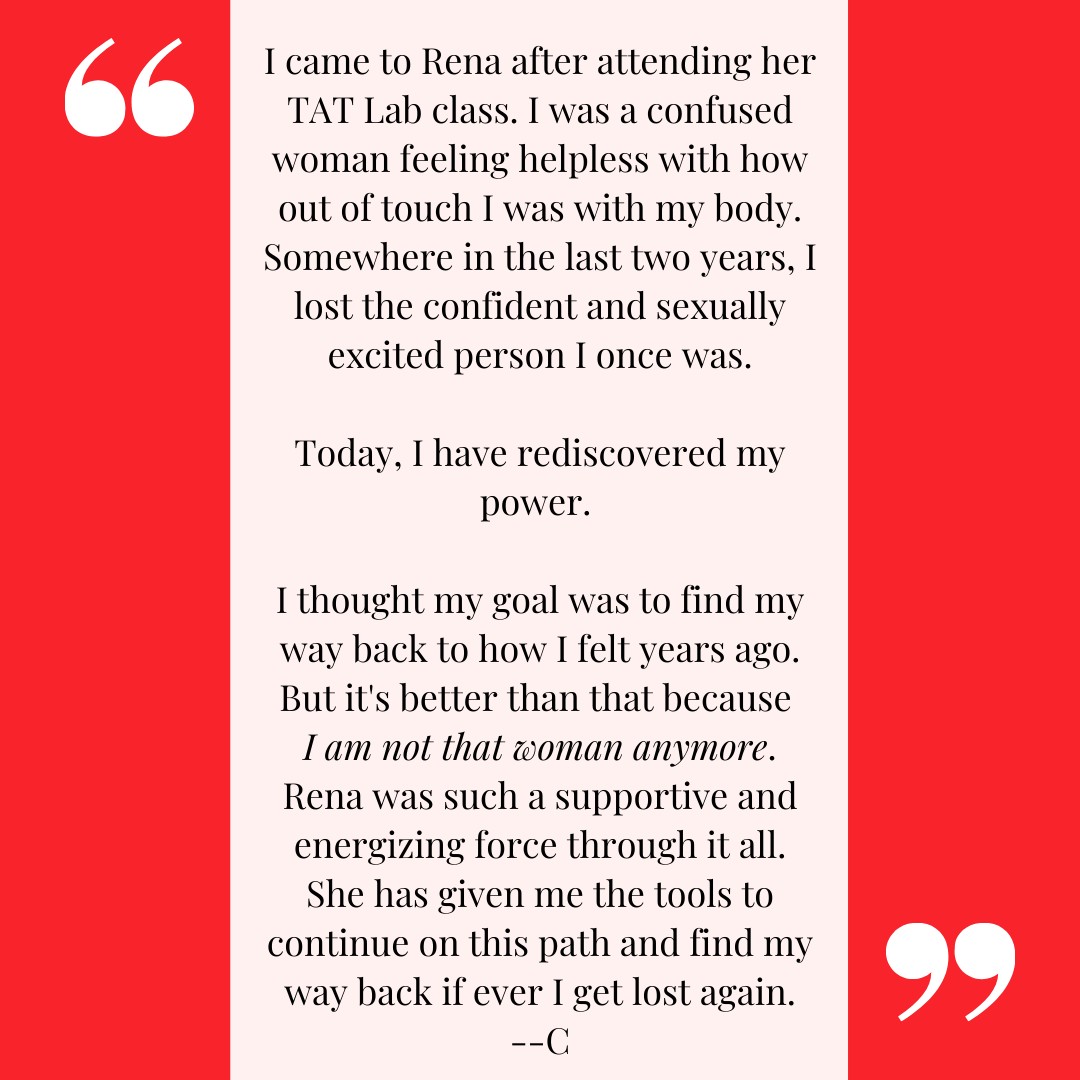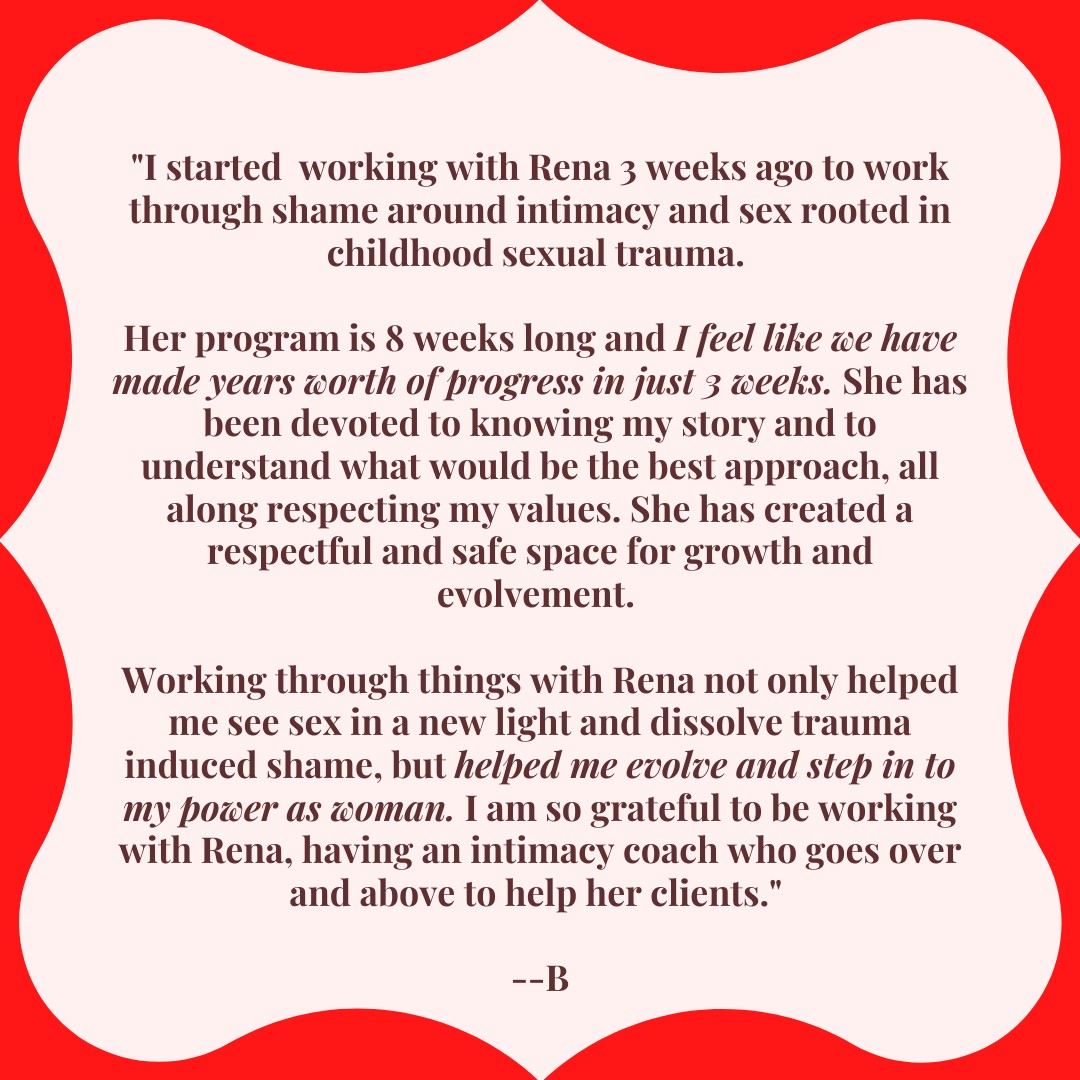 Image Credits:
Photos: Fernanda de la Rosa Logo designs: Shawna V. – Vibrant Humxn
Suggest a Story:
 VoyageLA is built on recommendations from the community; it's how we uncover hidden gems, so if you or someone you know deserves recognition please let us know 
here.