Today we'd like to introduce you to Nicolas Kiet Quach.
Hi Nicolas, we're thrilled to have a chance to learn your story today. So, before we get into specifics, maybe you can briefly walk us through how you got to where you are today?
Growing up, I never saw myself in politics. As the son of immigrants being raised in a low-income household, it was never a reality that I saw for myself. I grew up in an environment where I didn't grow up wealthy or was in a generational family of politicians, so I grew up never knowing the impact of local government & the importance of community.
The rhetoric in these immigrant households is typically that community involvement and things outside of academics aren't important. I never had access to transportation growing up in a working-class family and I struggled with what being a Democrat truly meant to me or if I had to be one.
Although I wasn't raised in an environment that encouraged my involvement, I knew I wanted to make an impact that would last beyond myself. I always felt connected to my community because of my family's story of immigrating to America in the 1970s in search of a better life and settling in the City of Alhambra for the past four decades; our city is a city of immigrants and a city of stories, cultures, people, and lives. The same high school that my family graduated from is the same that I now serve as Junior Class President and will graduate from.
That's when the pandemic changed everything. I didn't need transportation to get involved or the support of my family to understand that this was something I needed to do. That's when I reached out to Alhambra Mayor Sasha Renee Perez who had just been elected, and on December 2nd, I officially began my involvement as an Intern. This internship has been more than a learning opportunity but was a mentorship and support system. If I needed a ride, she would offer and encourage & support my involvement when I questioned if I was old enough or qualified.
In March of 2021, Mayor Perez offered me an appointment to the City of Alhambra Youth Commission where I was later elected as the youngest Commission President in city history propelling my involvement which offered me an opportunity to understand what it means to make a difference. From Hero Pay to stricter tobacco restrictions to the removal of the elector requirement for city commissions, I carried my family's story of creating a better life for our family and knew I was creating a better life for thousands of families in Alhambra.
Today, I continue to serve as the elected Commission President of the City of Alhambra Youth Commission & Junior Class President at Alhambra High School. In addition to these roles, I have the honor of serving as an Executive Board Member of California High School Democrats & California Young Democrats as well as the Field Director of Project Super Bloom & Communications Coordinator of Student Voice.
Can you talk to us a bit about the challenges and lessons you've learned along the way. Looking back would you say it's been easy or smooth in retrospect?
Prior to my involvement, I knew that there were always going to be barriers to getting involved like transportation or the stigma behind politics. But once I got involved, I wasn't prepared for these challenges to continue. As a young person who was 14, I constantly found myself being the youngest person in the room and it was intimidating. There are higher expectations to get the same respect as other folks because you're young and throughout my involvement, it was difficult and I considered if this was right for me. These institutions like the California Democratic Party and even city commissions were not designed for young people to be empowered.
I always found myself asking the question, "Why am I doing this?" It took me time to find my "why," but I thought back to my origin story and where I began. If no one begins the work, then we'll never reach a place where youth are actually empowered; not just provide a perspective, but have the ability to enact impactful change in their communities.
I acknowledge the opportunities and support that I've been able to have, but I also recognize that my life would have been drastically different without these opportunities. Not everyone has access to the same support system I had and there are so many young people who are passionate about their communities and passionate about the change they want to create, but they don't know where to start and are often without a voice and power.
I'm fighting for 13-year-old Nick who stuttered when he spoke, 14-year-old Nick who got involved in things he wasn't passionate about because he never saw his politics as an option, and Nick in middle school who thought he would never be in ASB because it was always a popularity contest. Most importantly, I'm fighting for my family who didn't have the same opportunities I've had as immigrants in the 1970s with limited English and never saw college as an option.
Today, I'm fighting for every student whether you're in elementary school or college who has felt voiceless and powerless. This is a not new fight, it's a revolution, and as Wendell Philips said, "Revolutions don't go backward." As young people, we must hold our institutions accountable, ensure youth are vocal and empowered stakeholders and ensure our communities are represented.
Today, I look back on the challenges that I faced and continue to face as a young person in politics and know that I'm carrying my story with me to begin and continue a movement where we are securing a future where youth can see a reality where they are the changemakers of today.
Alright, so let's switch gears a bit and talk business. What should we know about your work?
Over the course of my involvement, my work has shifted and expanded from politics to community work to education & youth policy. Regardless of the work, my intention has always remained the same: to make an impact that will last beyond me.
In my work in politics, I serve on the Executive Board of California High School Democrats (CAHSD) & California Young Democrats (CYD). Previously, I served as the National Vice Chair of the High School Democrats of America's AAPI Caucus, Deputy Regional Director of CYD, and Political Director of CAHSD. In these capacities, I've worked with young democrats under 36 to elect democrats to office and support chapters across the state. Additionally, I continue to intern for Mayor Sasha Renee Perez where I am approaching my two years later this year.
Although I began my work in politics, I would soon be transitioning to policy and community service through my appointment to the City of Alhambra Youth Commission. Under my leadership as the President of the Youth Commission, we unanimously passed a resolution in support of the student-led movement for the creation of a city skate park and led efforts to remove the age requirement for all city commissions. In addition, a large part of my role on the commission has been increasing efforts to promote youth service through volunteerism in spaces across our community on a weekly basis.
During my involvement, I was getting involved in spaces where high school students were not typically represented which also meant that I would oftentimes be creating history for youth. When I was elected to serve as LA Regional Director, I found out that I was elected the first high school student to serve in this capacity in our organization's history of over a hundred years. I've always said this before, but although this may be the first, it is not the last; there are thousands of young people making an impact in different ways and charting a path for others.
Although my work is primarily volunteered time, I have two jobs which oftentimes feels like three with school. Professionally, I work as the Communications Coordinator of Student Voice, a 501(c)(3) nonprofit that works with students to advance educational equity across the nation, and as the Field Director of Project Super Bloom, a youth-led PAC that works to elect progressives to the state legislature. In addition, I've received commendations on the behalf of the City of Alhambra and the Alhambra Unified School District for my work as well as received the prestigious honor of Democrat of the Year on the behalf of the Los Angeles County Democratic Party.
Regardless of the work, I've always made an effort to increase youth involvement by placing young people in positions of influence or educating students on the importance of government & advocacy.
How do you think about happiness?
When I first got involved, I was incredibly passionate about the work I was doing (and I still am), however with being a full-time high school student, work, and the difficult nature of politics, I am constantly finding myself burned out.
However, I make an effort to prioritize my mental health above all else and encourage my team to do the same. Through that, I've always focused on finding my happy spot and looking towards that. Whether I'm having a bad day or an upcoming test, I know that it's temporary and after that, I can volunteer at an event and see a kid's face light up when they win a prize or spend time with family who has supported me throughout the challenges of my involvement.
Most importantly, the thing that makes me happy, especially in my work with the community is just reminding myself of why I began the work. I carry the experiences of my family and think of my community when I continue the fight for something that seems impossible. I run on a full circle mindset, so whether that means I encourage and develop the involvement of others because I had that support or fighting for a better life for other families like my family did for ours.
Contact Info: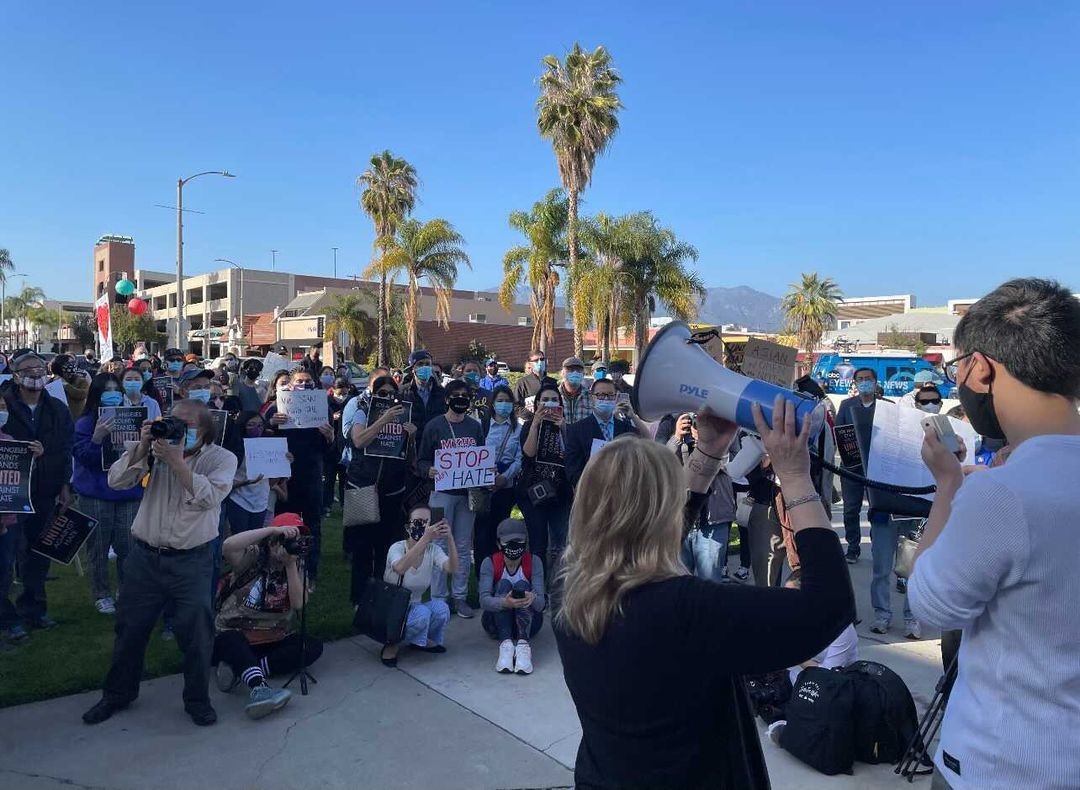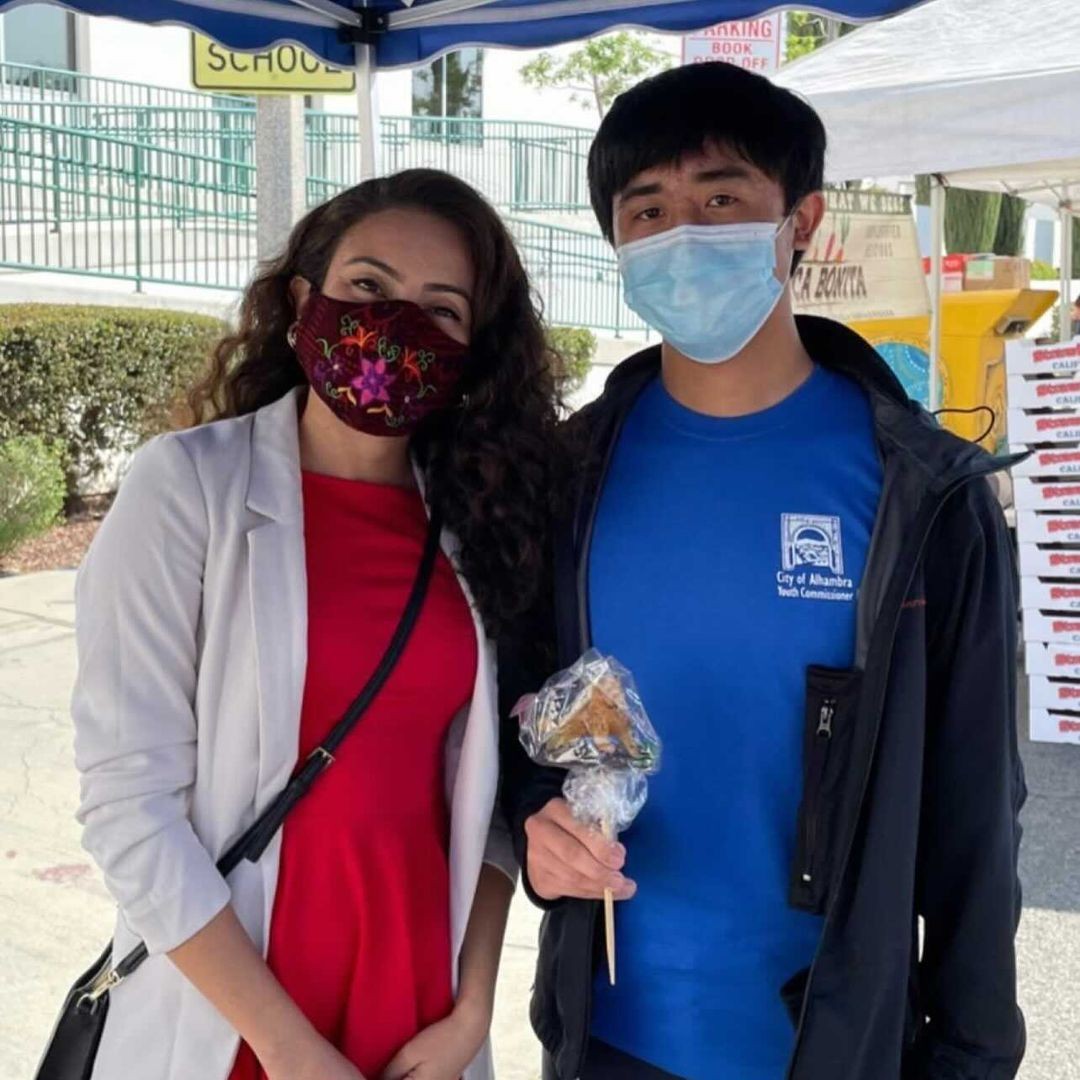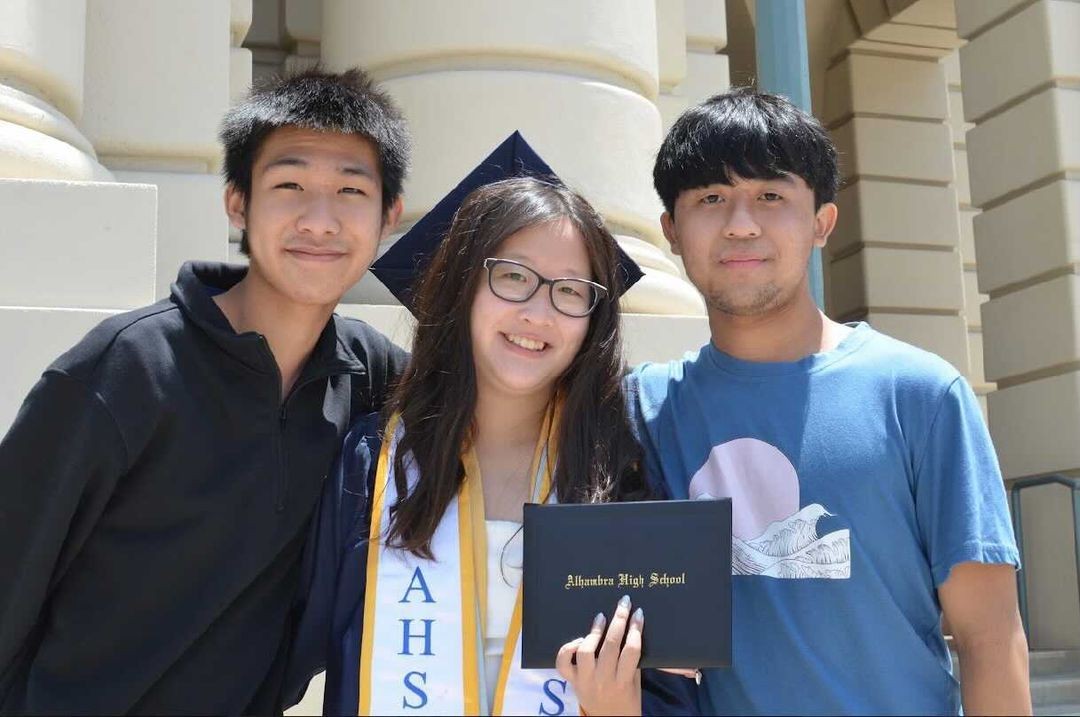 Suggest a Story:
 VoyageLA is built on recommendations from the community; it's how we uncover hidden gems, so if you or someone you know deserves recognition please let us know 
here.