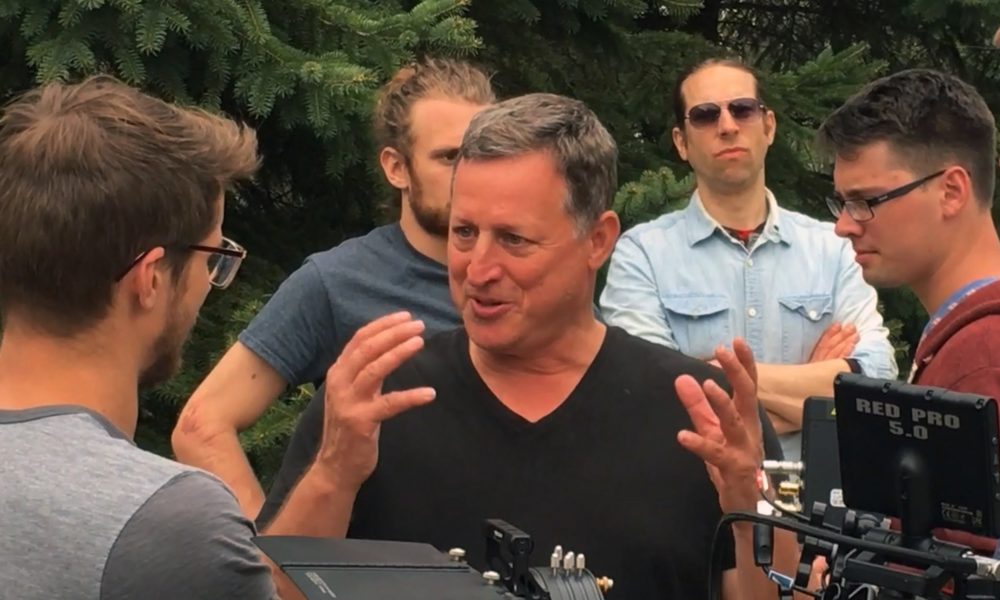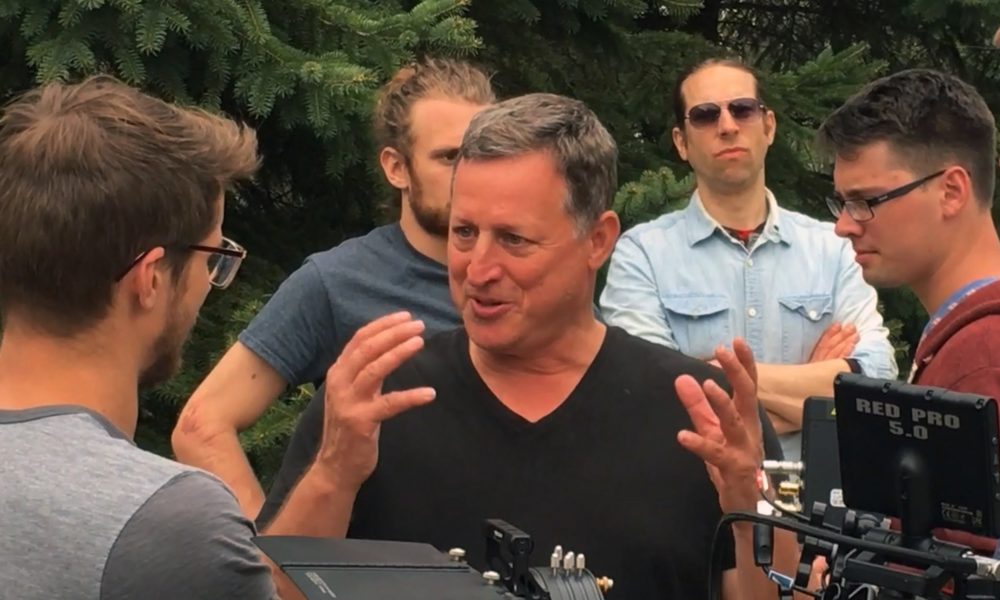 Today we'd like to introduce you to Mike Goldberg.
Hi Mike, so excited to have you with us today. What can you tell us about your story?
Thank you for the opportunity. It all began in Boston where I grew up and went to college at Boston University. Armed with a degree in Psychology, I worked on the front lines of several hospitals. First, as the head mental health counselor in a locked psychiatric unit where I was responsible for hundreds of patients including people who committed murder and rape. Despite being stabbed and strangled, I found being a mental health counselor an incredibly fulfilling job. I put myself in the position to help severely ill patients who desperately needed guidance in every aspect of their lives and in return I experienced some of the most inspiring life stories that I've ever encountered. In addition, I worked in an emergency room doing a number of tasks including performing chest compressions on cardiac arrest victims. I also worked in a Neonatal ICU with pre-mature infants helping to understand the long-term effects of pre-maturity on learning behavior. This was all with the intention of becoming an emergency room doctor, but instead, I made an abrupt career path change to something more true to who I was. I became a creative. I chose two parallel creative paths that are both equally important to me. I'm an artist and a director. Each discipline complementing and enhancing the other.
Art really started at ten years old when I won the coveted art award while at summer camp. The seed was planted. Years later, after my hospital experience, I connected with a renowned Boston portrait artist with whom I studied privately for two years. He taught in the academic style of the École des Beaux-Arts. For example, I would spend 10 hours a day for up to three months on a singular drawing attempting to understand composition, light and shadow. This experience completely changed the way I drew and painted and how I visually saw the world giving me the tools needed to execute my artistic vision.
After spending two years essentially alone in my studio and not making a whole lot of money I was introduced to advertising by a college friend and I saw an opportunity to pursue both a more lucrative and collaborative path and still be creative.
It was always a dream of mine to live in New York City and advertising and art became the reason to move. Navigating my way through the New York City advertising world, I worked at huge global agencies as well as boutique shops in leadership roles on a variety of accounts, including Coca Cola, ESPN, Staples, Citibank, Verizon and Minolta Cameras. Ultimately transitioning to director, I directed numerous commercial campaigns for brands such as the Weather Channel and Mentos. I also wrote and directed a sitcom for Turner Entertainment's online content channel. Currently, I'm an independent director and writer working on a variety of content from commercials to a documentary to a comedy series.
With my art, I found a great art community in the west village of Manhattan and it was in that environment that I dug deep, worked really hard and discovered my artistic voice.
Alright, so let's dig a little deeper into the story – has it been an easy path overall and if not, what were the challenges you've had to overcome?
For me, struggle is a necessary and important part of the process to being a creative. My expectations of myself are very high and the struggle forces me to think and rethink until I get to a place I want to be, whether it's my paintings or my videos. I am relentless about the end goal.
When I abruptly dropped pursuing a career in medicine I know I disappointed other people, but I also put myself in a precarious situation as I didn't have any guarantees about what being an artist would bring. I barely made any money in those initial years. I was living in a friend's art studio that didn't have any facilities while working part-time as a carpenter's assistant. But I was determined and inspired to reach a new level with my art that I didn't realize I was capable of at the time. The struggle is part of that process.
Getting into the advertising business as a creative was no easy task either. I spent years working on my portfolio, putting in 100-hour weeks as a junior art director in an agency paying close attention to my mentors as I attempted to understand the rhythms of what makes a great ad. I became obsessed with what it takes to be successful in the business relentlessly improving my portfolio.
The struggle also applies to the day-to-day process. Creatively, I always push myself to go down a path that is unfamiliar and so there's always a point in the process of acute contemplation where I have to stop and figure out how I get to the endpoint. I may sit and stare at one of my paintings for hours without picking up a brush looking over each and every square millimeter on the canvas analyzing what's right and what's not working. The same goes for a script. I'll rework it a hundred times if necessary to find that right rhythm.
Growing up, I worked at least fifty manual labor jobs. I've been a garbage man, tow truck driver, gas station mechanic, furniture mover, fish monger, landscaper to name a few. Each job had a boss who would not allow me to do the job until I understood the fundamental rules. There's a right way and a wrong way to lift a couch to avoid destroying your spine. My very first job was in a renowned family-owned deli where I started off making cole slaw. The deli owner taught me that you not only have to find the correct balance of cabbage, mayo, mustard, vinegar and seasonings, but you must add some element of your own to elevate it to something delicious. It took me a few hundred tries to get there. There's a craft to even something as simple as cole slaw and the struggle to achieve great results is all part of the process. Nothing came easy for me personally. That's the way I grew up and so it seems I've carried that through and used it to my advantage.
Thanks for sharing that. So, maybe next you can tell us a bit more about your work?
In advertising, I've traveled the world shooting a bubble gum commercial in South Africa, a pain reliever commercial in Europe and launched a new beverage for Coca Cola in the South American market. I creative directed a commercial featuring Michael Bay blowing stuff up for Verizon and had 300 pound men cook meat on a searing hot car hood. My job is to help brands grow through innovative big idea concepts. I'm responsible for developing the concept and then overseeing how it's executed through writing and video direction. From a broadcast commercial to a Facebook banner ad to an experiential social media event. My objective is to connect with the audience in the most effective and powerful way possible.
What I love is developing concepts and then executing them at a high level. To take an abstract idea and make it come to life the way I envision it, is greatly satisfying. My passion for production led me to becoming a comedy commercial director. For me, I found humor to be the most engaging and fulfilling form of communication.
One of my proudest accomplishments was writing and directing a campaign for the Weather Channel. A dozen weather nerds dressed in yellow sponges use the weather channel app to seek out a thunderstorm to go mud sliding. Also, I cast five 300-pound men who when alerted to stay indoors because of high temperatures choose instead to go outside and grill meat on a car hood. It was a throwaway assignment that I turned into something huge. Between YouTube and broadcast, it received 25 million impressions in a week. One of my strengths is finding small gems and turning them into big opportunities. Another project I'm proud of is a webisodic comedy series I created and directed for Turner Entertainment which was based on my life as a mental health counselor. That was an incredible experience bringing my story to life locked in an actual psychiatric facility in Brooklyn for two 14-hour days shooting with great actors. I'm known for my particular style of high concept, restrained humor. My approach to directing is don't call out the absurdity of the situation. Ground it. Play it straight. The humor will emerge naturally.
My art draws upon past experiences and is about how we process memories. I'm interested in how people are shaped by their forgotten unconscious memories of influential people from their past. An old friend, a grade school teacher, even a singular conversation with a stranger on a subway can be powerful influences.
When I worked at the psychiatric unit I was struck by the incredible untold stories of these unknown people whose stories were going to be buried in that institution. Human nature dictates that memories fade over time. As an artist, I felt compelled to resurrect and tell those stories.
I developed an interactive installation which uses the senses of vision, scent and sound to trigger specific memories of people from our past. I place my portraits, which are painted on wood, in an enclosed plexiglass container filled with seawater that dissolves the portraits into a pulp over time essentially destroying the painting. Attached to the plexiglass container is an iPod filled with snippets of recorded conversation and music representative of the subject. Also attached to the plexiglass container is a box filled with a scent from the subject's life, such as musty books, tobacco, cologne or a specific brand of gum. As the portrait fades/dissolves in the seawater, the memory of this person is resurrected through the specific scents and sounds attached to the installation. It's essentially reenacting fading memories in real life. My belief is there's importance in not forgetting. My art has been shown at galleries in New York, San Francisco and LA including Sotheby's New York and at the BG Gallery in LA and most recently at the San Francisco Art Fair.
Alright so before we go can you talk to us a bit about how people can work with you, collaborate with you or support you?
I love collaboration. Regarding video production, people can reach out to me at mikesgold@me.com to discuss creative development and video production for all types of projects. I work with brands, I work with advertising agencies and I'm open to directing TV series, films and documentaries.
I'm always looking for support on my documentary which is about Paul Nelson, the Father of rock journalism who wrote cover articles on Bob Dylan and Warren Zevon, championed Bruce Springsteen before anyone ever heard of Bruce, co-wrote a book with Rod Stewart, was David Bowie's publicist and signed the New York Dolls to Mercury records. At the height of his career Paul abruptly left Rolling Stone Magazine, disappearing from that world entirely only to show up without fanfare as a video store clerk in a video store in the West Village of Manhattan.
Regarding my art people can reach out to me at mikesgold@me.com to discuss commissions or purchase already existing paintings. This applies to both my paintings and my interactive installations.
Pricing:
Directing: $5000-$10,000 per day depending on the project
Art: $5000-$25,000 dependent on the specific piece or commission
Contact Info: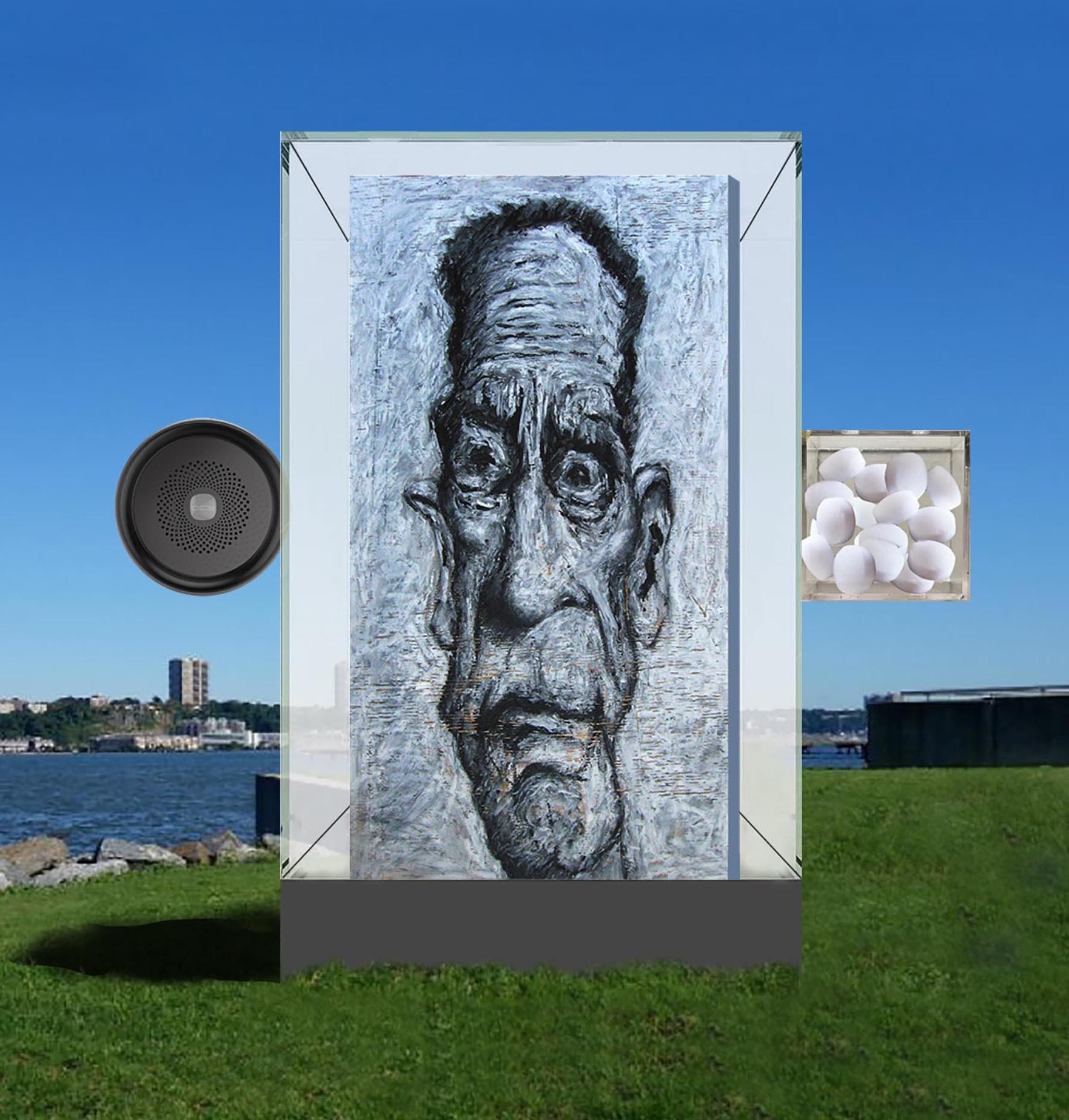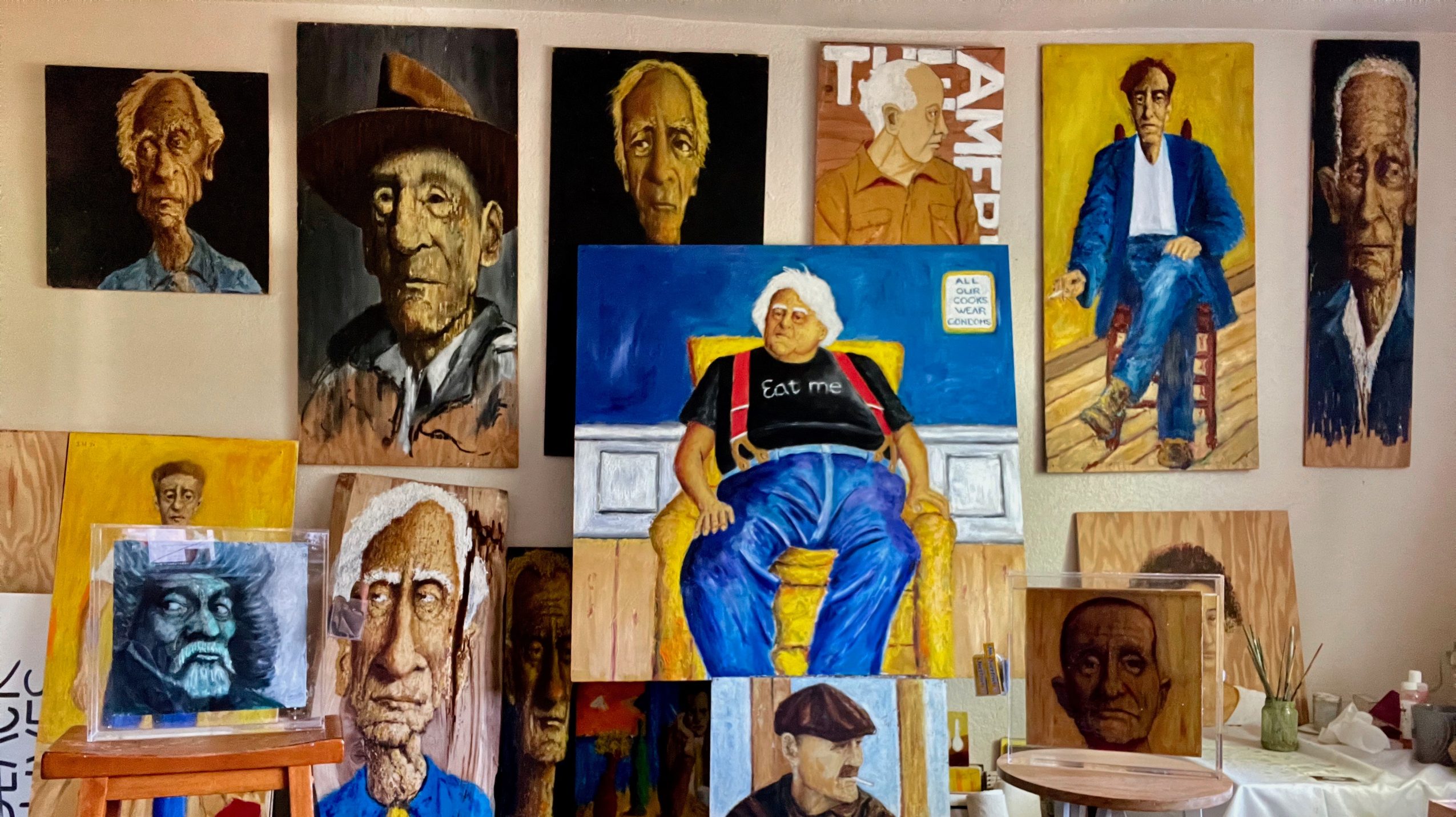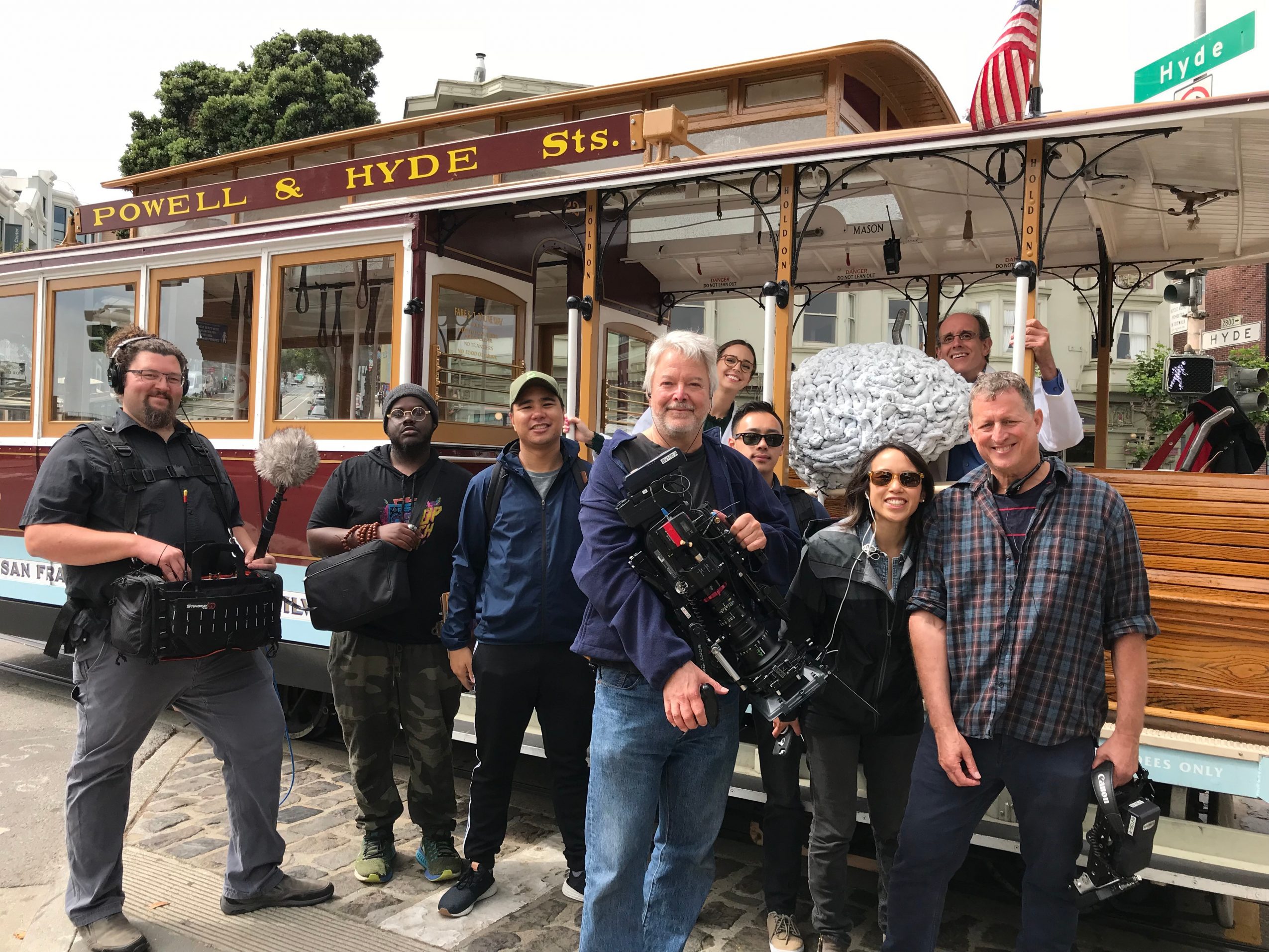 Suggest a Story:
 VoyageLA is built on recommendations from the community; it's how we uncover hidden gems, so if you or someone you know deserves recognition please let us know 
here.