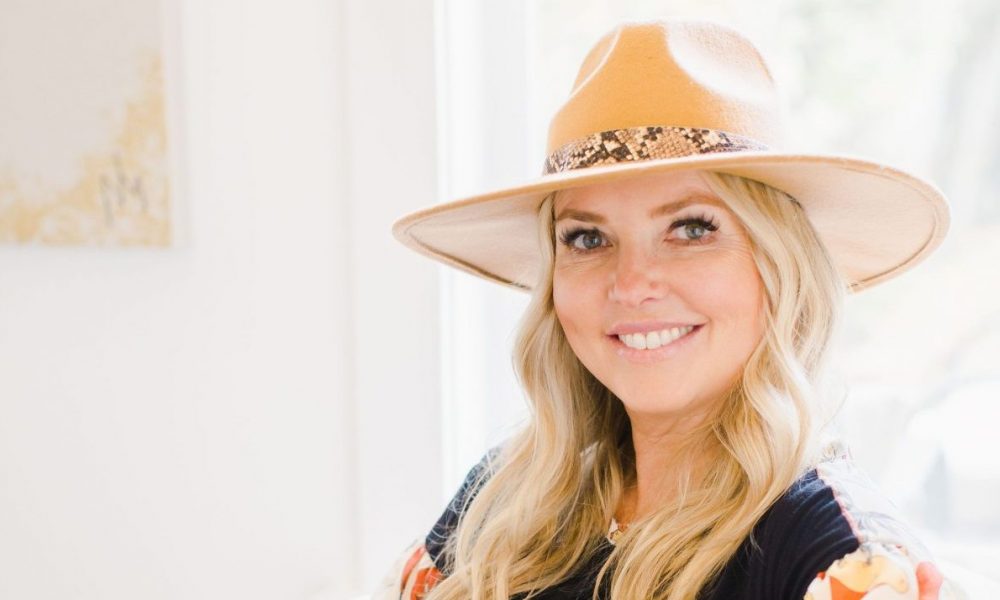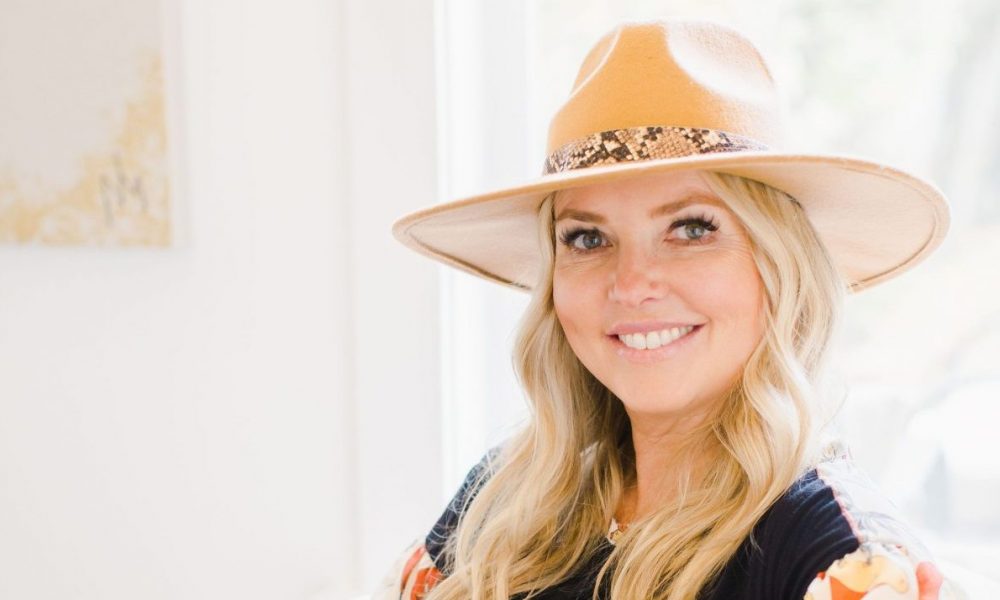 Today we'd like to introduce you to Meredith Gough.
Meredith, we appreciate you taking the time to share your story with us today. Where does your story begin?
How I ended up in the Interior Design world is not surprising. I was a child who grew up moving every two years due to my father's job as an engineer building factories all over the world. People always ask me if I was an "army brat." Fortunately for me, moving was all I knew so it wasn't considered a hardship. Each place we would move to was so new and exciting – never really intimidating because I was so used to the unfamiliar. The first tasks at hand were always to settle into our new home…my mom was a total expert in this field! Her mission was to have everything unpacked and in its place within a week. She made it happen. Each house always felt like home pretty much right away. She personalized all our places so well. She was creative in finding ways to use furnishings from previous homes and bringing in new pieces that added to the present unique style of the home. We lived everywhere from southern CA, midwest, deep Delta south (Greenville, Mississippi), New England, NY, and England, which was where I lived the longest until I became an adult. I spent my high school years in a town called Nottingham in a gorgeous Tudor home with many dark rooms (that was my first impression!). It was so uniquely beautiful to me as an American teenager…with its quarks, hidden nooks, and oddities. It quickly grew on me and my mother re-designed the interior to compliment the genre of that era. It was soon filled with antiques, which I would shop for with my mom in the little villages around the midlands. It was there, in England, where I found my true love of the arts. My eyes, wide open like a kid in a candy store, roamed around the streets in awe of the architecture, history, museums, and overall rich culture of England. I attended a school in Ockbrook Village, Derbyshire which was the first Moravian settlement there in the village. I lived on Derby Road. This is where the connection to my past comes full circle into my business now…I'm the "Darby" half of my company Darby Wallis Design.
From that point on, I knew I always wanted to be involved in something creative – designing, building, painting, drawing…whatever medium, it just filled my soul!
After completing my GCSE's in the UK, I had to move back to the states as my father was transferred back to Pasadena, California. Back then, the world was a MUCH bigger place, most of my friends had never been to America…life was different. My parents wouldn't allow me to stay in England for university. Begrudgingly, I came back. Ended up with a BA in Graphic Design and Art History, got my first job in Venice Beach on Abbott Kinney working in a small graphic design studio, and transferred to NYC to work on an AD campaign where I lived for a year before heading to London, where I was married, and worked for a few years before becoming a mom to Adam (now 20) and Charlotte (18).
Two kids later and decades of being in the graphic design and marketing world, I decided it was time for me to take the plunge into something I had a longing for outside of my career; interior design. I constantly worked on my own homes, completed projects for friends, collaborated on various residential designs with a neighborhood friend, who is now my colleague, and finally took the leap of faith to leave my secure job and go out on my own to try something new, yet so familiar to me!
Erin, my business partner, and I launched Darby Wallis Design in 2020. We worked well together on several projects because we are quite different and offer two very unique perspectives. So, January 2020…BOOM!….We launched! ….2 months before Covid hit. Great timing, right? We were so terrified – what had we done?!! It turns out the pandemic was actually the perfect time for us to start. During this crazy time, we managed to get through all our legalities, set up our LLC, build a website, create a social media platform, produce all our branded documents, run our internal processes, and do remote design via zoom. Then quickly the flood gates opened and people had been cooped up at home long enough that they started knocking. Clients were hiring us to remodel their spaces to add home offices, square footage for family….basically spend the money they were no longer spending on going out or traveling! It was amazing!!
Here I am today feeling incredibly fulfilled in making that entrepreneurial move into interior design. Do I have days that I freak out? Definitely! It's a constant hustle…but it's so invigorating and it's exactly where I want to be. For me, helping our clients to create that feeling of home, that place where they love and feel loved, is exactly what inspires me. Each of my homes that I spent time in while growing up all over the world, is what provided me the stability, familiarity in a new environment, and comfort of family. My mom always strived to make it perfect for us…and now, I love doing the same for all the wonderful people that trust in me to design their own personal space.
Can you talk to us a bit about the challenges and lessons you've learned along the way. Looking back would you say it's been easy or smooth in retrospect?
The road always has bumps …some bigger than others. The first challenge of owning an interior design company was finding the clients especially right before a pandemic hit. We realized we needed to reach out in ways that were uncomfortable for us through social media platforms like Instagram and Facebook. We made videos, we talked about ourselves, showed our work, made light of our mistakes, showed our humanity, supported other women in design and lifted each other up. That is something that is TRULY so special about what we do as female entrepreneurs. We are in a culture now that lifts…the competition is not our enemy. As they say, behind every successful woman is a tribe of other successful women who have her back! We have connected with our local interior design community to build relationships and partnerships and it has brought us so much opportunity.
Growth has been another struggle. We grew faster than we anticipated. Finding the right people for our culture has been challenging. We needed help and fast! We always want to take on new projects, and we love having so many different clients with challenges to face, problems to solve and beauty to create. We are constantly growing, figuring out how best to work smarter, not harder. That being said, we are mindful of how we interact with our clients as a small business…we have close relationships with them and we love personally designing their spaces so we strive to keep that "boutique" feel and provide the best service. We like to think of ourselves as a concierge service…we do it all for you:) We don't ever want to be so big that it feels impersonal…that's just not us. It's all a balance, right?
Alright, so let's switch gears a bit and talk business. What should we know about your work?
I am an interior designer specializing in residential projects. We do new builds, remodels, construction design, and consulting on anything relating to exterior or interior of homes and commercial spaces. I am co-founder of Darby Wallis Design and we're known for our interior design work throughout Orange County. We work closely with architects and builders to come up with your dream home…our goal is to create something beautiful, livable and California-inspired. We have designed homes in northern California, Hawaii, Arizona, Nevada, New Jersey and mainly southern California.
What sets us apart from others is we work with all our clients to create their own personal space. We do this by collaboration. Our process is very personal, we really get to know our clients… the way they live, their family members, their history, and how they see their space transforming. We consider this a true partnership. We will do as much or as little as desired. We source from several artisans and vendors, depending on what fits the client's needs. Many designers these days use their own brand of curated furnishings. We don't limit our clients. We will find artists from all over to build, create or produce unique pieces for our client's personality. We keep in close contact with the builder/contractor during the construction phase to make sure every detail is attended to and our expectation of perfect craftsmanship is met and/or exceeded. At the end of the day, it's our design that is produced and executed and it needs to communicate that unique quality!
I am most proud of creating a successful business in doing what I absolutely love; design! I was always told I wouldn't make money or be able to support myself by doing something "artistic." I was a fine arts/graphic design major struggling financially but learning software programs like Adobe Creative Suite and CAD allowed me the freedom to put my creative abilities to work for a better income. Merging my passion for 3D design (interiors) and art, I have been able to provide a service that is priceless to so many people who don't have that mindset or time. What comes naturally to me is incredibly foreign for most of my clients! Hence the reason I am hired. For this, I am proud. I have found a way to use my talent and that takes courage.
One of my favorite quotes that I live by and have in my office: When I stand before God at the end of my life, I would hope that I would not have a single bit of talent left and could say, 'I used everything you gave me.' – Emma Bombeck.
So maybe we end on discussing what matters most to you and why?
That's a loaded question – haha. There is personal and business …but really both are connected.
First is my family. My two children are my world. I am always a mom first and they are my priority. This is actually one of the reasons why I decided to own my own business…having the flexibility to be with them is so priceless. I would rather have this time with them and feel challenged with business ownership, than not be able to be there when they need me. Now that they're older and heading to college, I have so much time that I plan to dedicate to building and growing my business even more! I can't wait to see what this year brings!
Second is my community of friends and clients who have become friends. Having the support network is invaluable. We cannot grow and thrive without each other. They say it takes a village to raise kids…well, it also takes a village to support a business. The community we have in our business daily is what keeps us going. Connecting with people, understanding their needs, how they tick, meeting new peers, learning from others, sharing our insights, watching each other grow, helping in the challenging times, lifting each other up, etc…..it's what life is all about!
Contact Info:
Website: darbywallis.com
Instagram: @darbywallisdesign
Facebook: @darbywallisdesign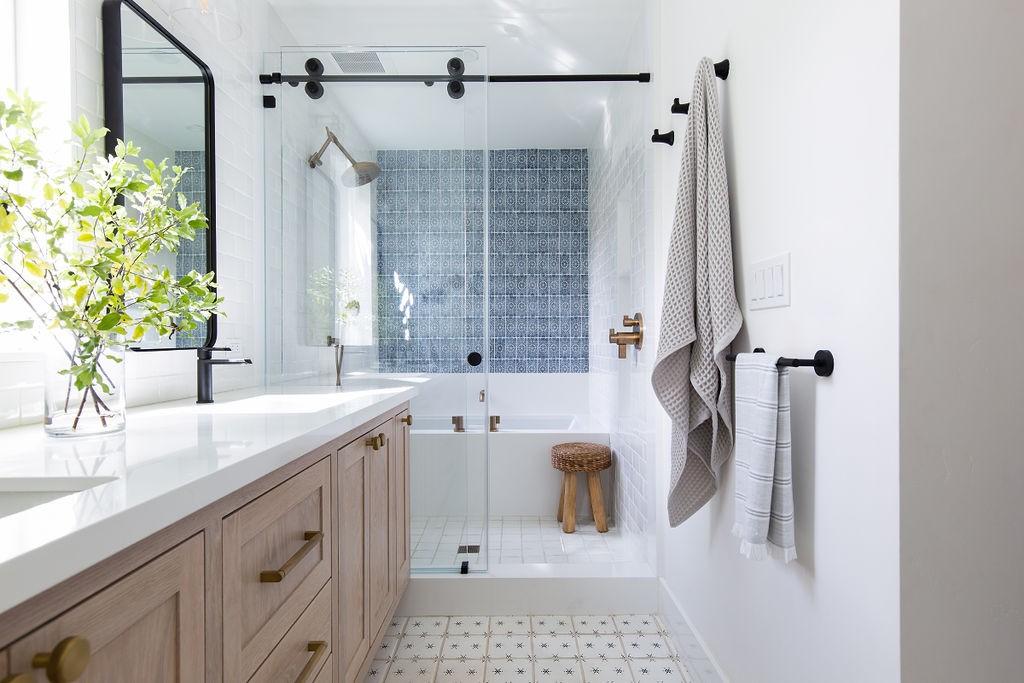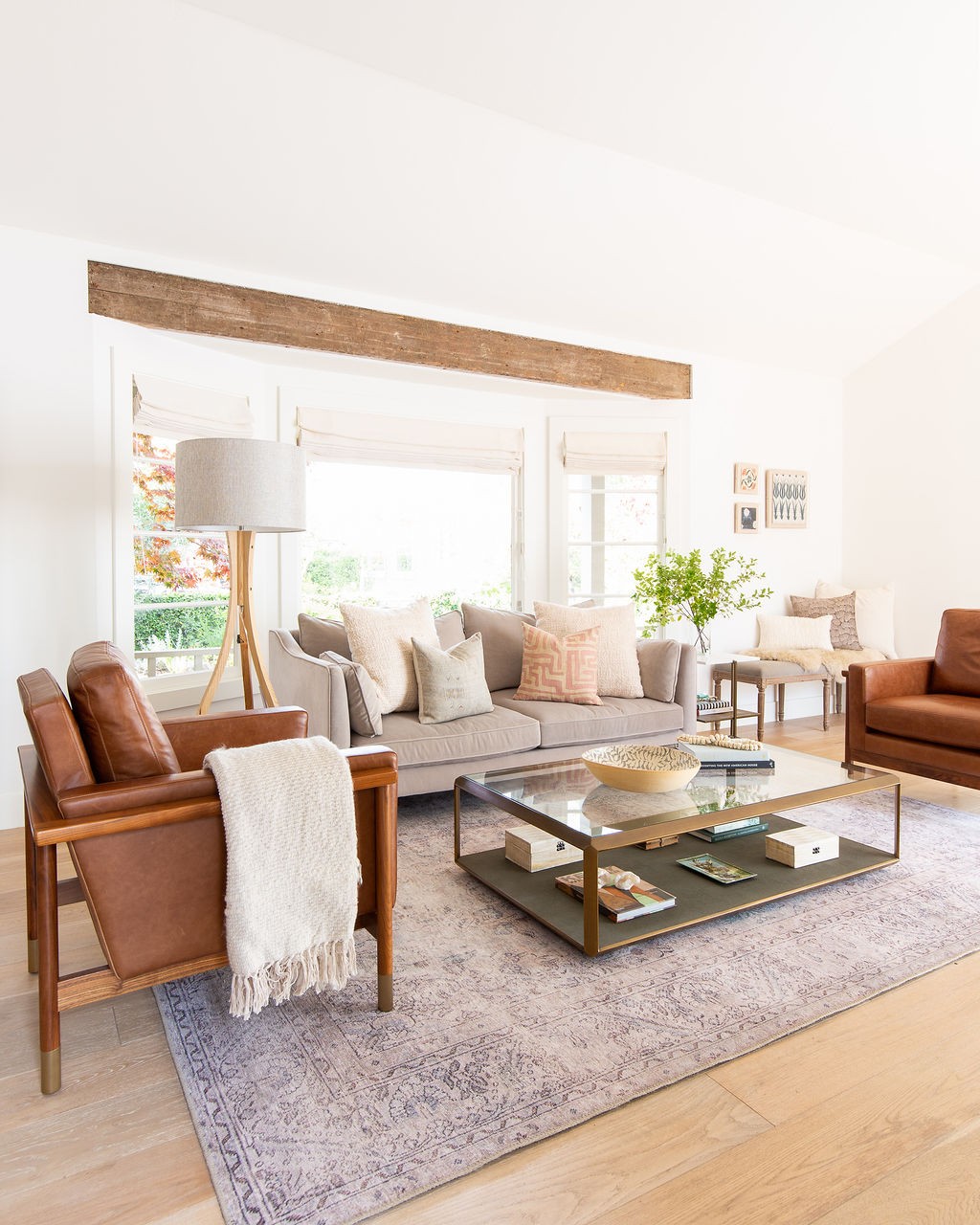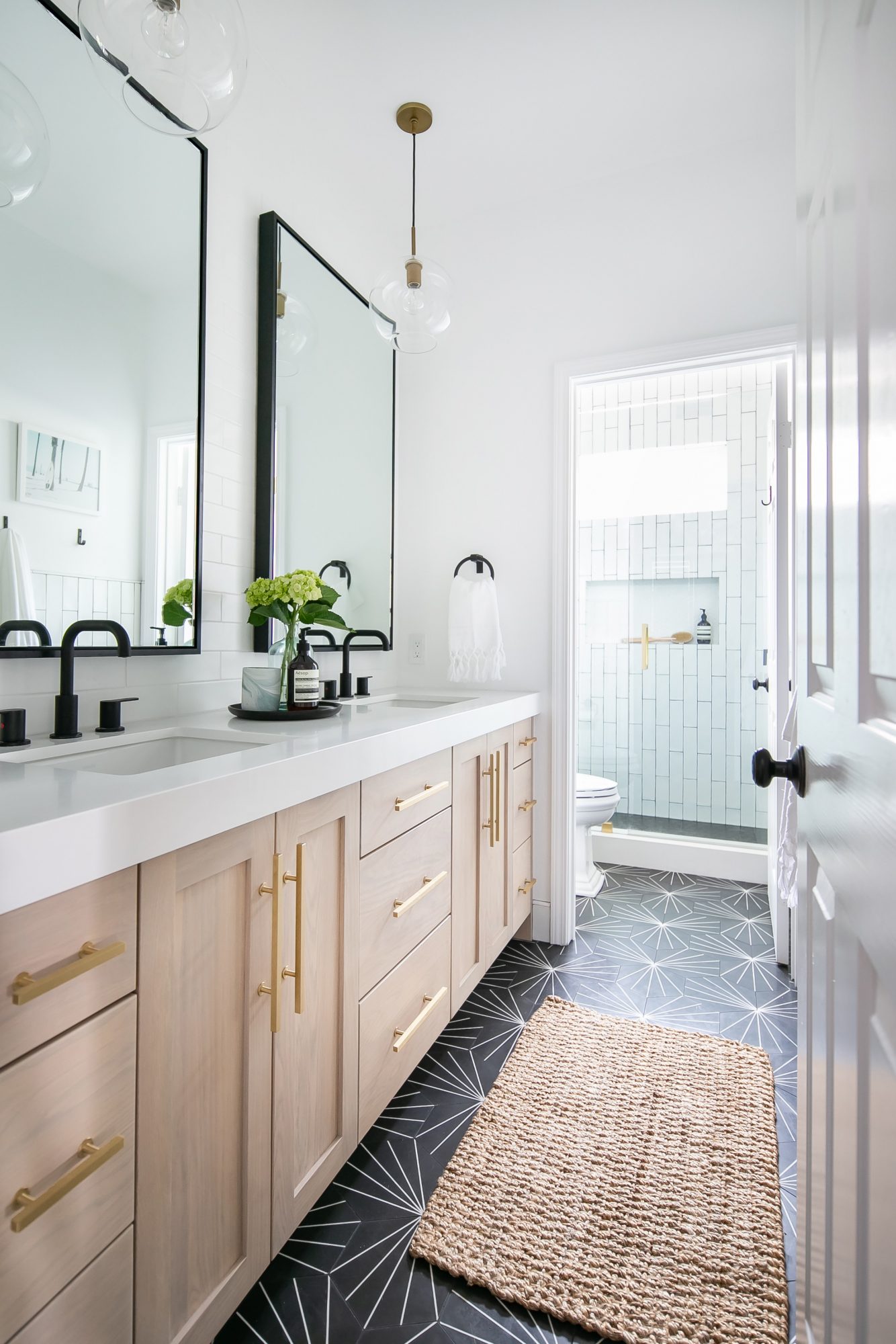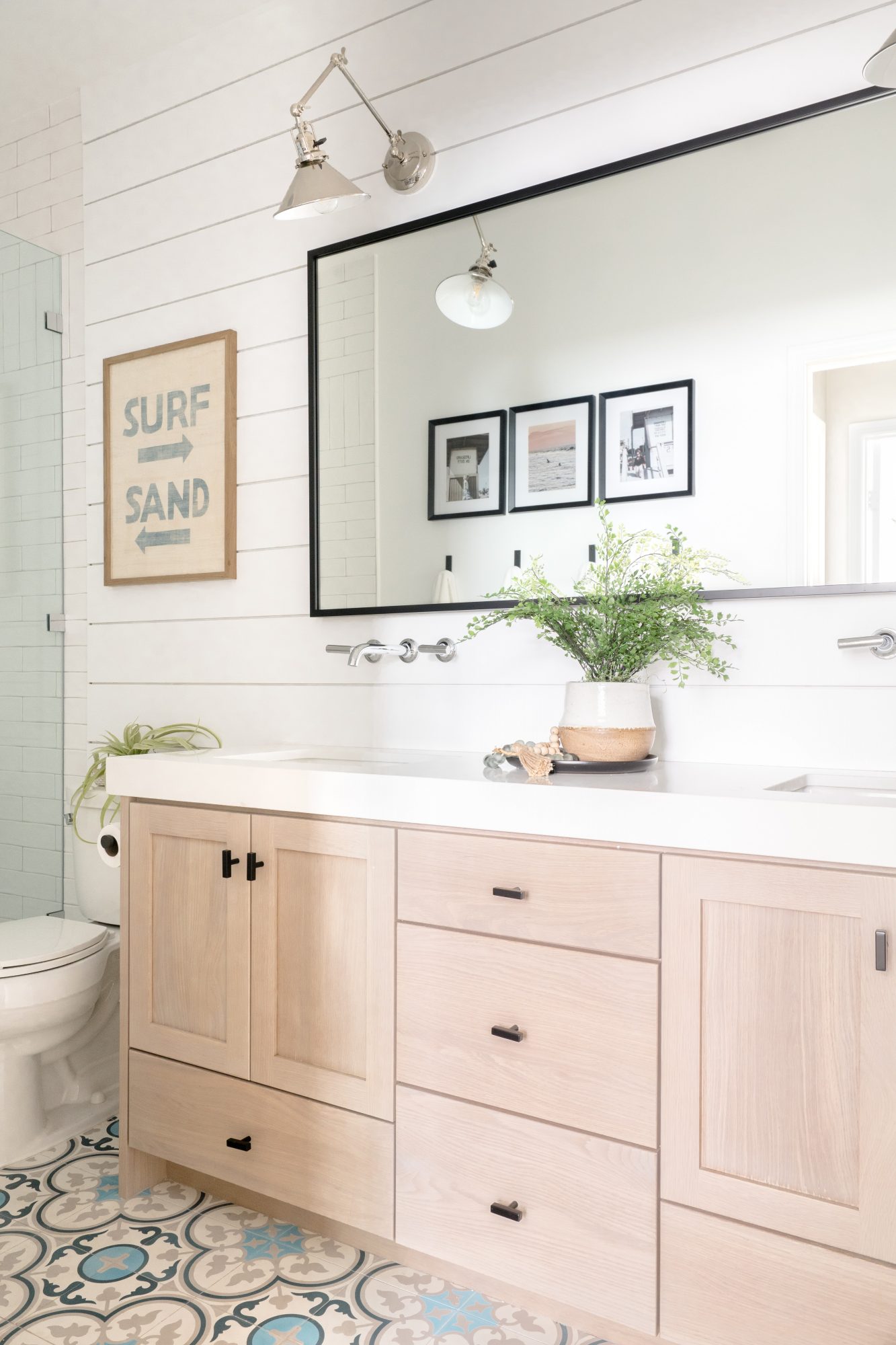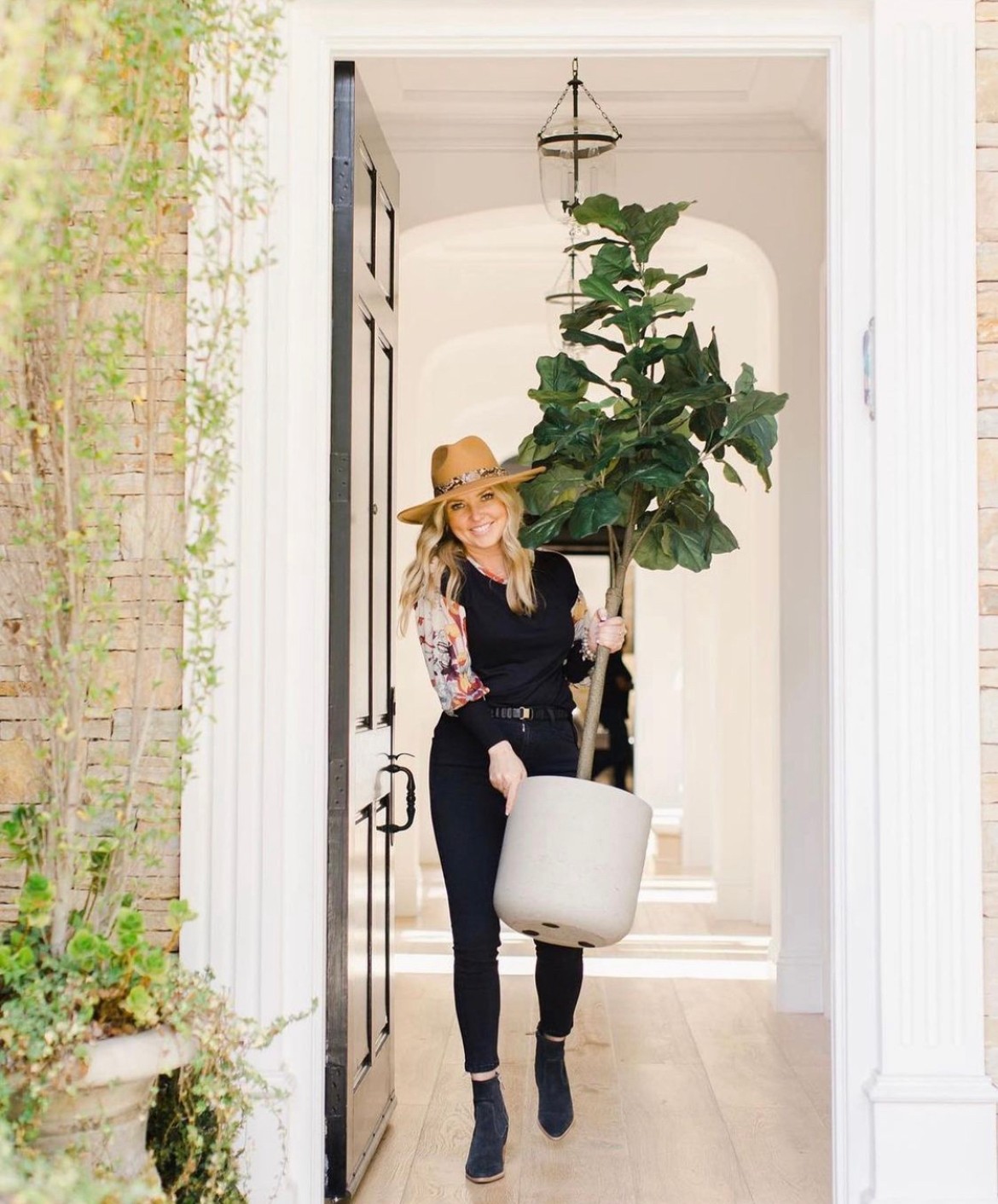 Image Credits
Martha Pimentel Meghan Caudill Ryan Garvin
Suggest a Story:
 VoyageLA is built on recommendations from the community; it's how we uncover hidden gems, so if you or someone you know deserves recognition please let us know 
here.