Today we'd like to introduce you to Marianina.
Hi Marianina, it's an honor to have you on the platform. Thanks for taking the time to share your story with us – to start maybe you can share some of your backstories with our readers?
I started singing and making little songs since I can remember, it was my most hand way to escape the reality of a very repressive family system. I would make songs about my pets or my experiences and get my friends together to learn and sing my songs with me. As a teenager, I participated in school plays and musicals, I even directed a couple of projects, but I wasn't allowed to study music so I got scared and discouraged for a long time.
I'm from a very traditional and catholic small town in Mexico, where women are expected to get married and have kids at a young age. I fought for the possibility to get out of my hometown and pursue my own expectations, and for a whole decade, I lived in many cities in Mexico and Brazil, learning music informally and doing all kinds of jobs until I finally landed a stable gig as a Latin jazz singer for many years in Puerto Vallarta.
Throughout all these chaotic years, I performed my own music little by little with different bands and projects, but when I realized that putting music out there professionally involves a lot of investment, I decided to come to the US. My grandmother migrated to Bakersfield in the '70s with her husband, she is a first-generation immigrant along with my tío and tía, and though my cousins were all born here and are bilingual, the household is as Mexican as it can be.
They welcomed me and guided me through such a transition with warmth and wisdom. Having my culture and my family here definitely made things smoother for me, but it was still very hard to settle down. I went back and forth from Mexico to California for the first few years, and when I finally stayed for good, it took me another couple of years working for cash, mainly in the fields, before I could afford to settle down in Los Angeles and dedicate myself to music again.
The pandemic was also not helpful at all, I lost my job, became homeless, and went back to work in the fields, but ironically, it has also been my most productive time since I started my career because most artists embraced the long-distance collaborations and I was finally able to work with musicians and producers based in different cities both in the US and Mexico at the same time.
Alright, so let's dig a little deeper into the story – has it been an easy path overall, and if not, what were the challenges you've had to overcome?
Money was, for a very long time, a huge obstacle.
Latinamerica has one of the biggest wage gaps in the whole world, if you're not born into a rich family you have no chance. Even doctors or lawyers struggle to put food on the table. When I first came here, I couldn't believe that the money I made cleaning houses in a couple of weeks was the same as the monthly income of a doctor with a specialty, who handles expensive equipment and human lives.
I was very lucky to have the chance to come here for seasonal jobs and invest my earnings in Mexico. That's how I was able to release my first studio album Corazon de Perra (available on streaming platforms). Took me a long time, but I made it happen.
The biggest obstacle though has definitely been my mental and emotional health. Turns out, I struggle with depression since a very young age but I was only diagnosed last year during the pandemic when the stress of being homeless intensified it to the point where I found myself calling an emotional support hotline after a very scary episode, they helped me get therapy and psychiatric treatment and it has been absolutely life-changing.
I was never aware of how my childhood experiences wired my brain into a constant feeling of hopelessness and self-sabotage. I finally understand why it took me over 10 years to achieve what I have recently done in less than one. I still don't understand where the hell I got the strength to pull myself away from that environment when I was so young.
I guess that even though pursuing music has not been smooth, the reward I get from it is even more powerful, and has kept me going.
Appreciate you sharing that. What else should we know about what you do?
When I started singing professionally, I was rapidly niched as a bossa nova singer for the tone of my voice and because I learned to speak Portuguese when I lived in Brazil. I learned a lot from singing bossa nova and still like it a lot, but as a creative performer, my calling is more primal.
I like my beats to be influenced by celebration genres like cumbia, samba, and reggaetón, but my take on them is definitely guided by sweet melodies so, it's really hard for me to put a tag on what I do. I crave joy and feel awkward taking myself too seriously. Sad music has rarely sprouted from my soul. I rather take a look at my misery from the outside and try to laugh about it.
I also like to lean on simple progressions and repetition, to try and focus the attention of my listeners on my "chanteo", a melodic kind of rapping. My lyrics are very important to me, I am very political and I wanna be heard. I hate lies, social injustice, and the behaviors and beliefs that enable them. I'm not afraid to speak my mind, I am loud and straight to the point, and I'm proud to say that I have developed, both as a songwriter and as a person, a very particular way of exposing the bullshit.
But as I said, it's quite hard for me to put a tag on my genre, I rather invite everyone to listen to my music and judge for themselves. I released a song on April 22nd, called La Vida Es Bella, which means "Life is beautiful" and speaks about my last breakup, and how I went into a phase of toxic unrealistic positivity to be able to go through the pain. It was written by me and produced by Mexico city-based producer Bernardo Perez, an old friend of mine.
The video clip, directed by Colombian-born Jhulian Chiri was shot here in LA and is also gonna be released on April 29th on my YouTube channel. You can find my music on Spotify, Apple Music, and YouTube as Marianina, or follow me on Instagram, Facebook, TikTok, and Twitter as @supermarianina.
Are there any books, apps, podcasts, or blogs that help you do your best?
Pursuing a career in music or any other artistic discipline is never easy at least for the first years into it, but I gotta address the fact that as a white-passing Latina, I actually experienced a lot of privilege growing up in Mexico and even here in the US, that made things easier for me.
People outside my country don't realize that Mexico is actually very racist, and we are way behind the US in overcoming these issues. In the past couple of years more and more brown-skin artists have been vocal about it, Wes Montoya is a Mexican Illustrator who dedicates his art to enhancing the representation of the brown population.
I asked him to make the cover art for La Vida Es Bella, thinking of supporting his work, I wasn't expecting he would put me in it, so I took the opportunity to ask him what he thinks about illustrating lighter skin faces, and he told me not to worry about that, "I focus on brown representation to fight racism, but I have illustrated lighter skin faces many times before" Mexicans come in every shade and color.
If you want to know more about the work of antiracist Latin artists and activists, you can follow these accounts: @wesmontoya, @afrochingonas, @afroféminas, @atzi.mba, @gatitoscontraladesigualdad, and @tenochhuerta. If you are not biligüal, you can learn more about abolition and decolonization in the following amazing accounts: @osopepatrisse, @indigenous_baddie, and @latinarebels.
Contact Info: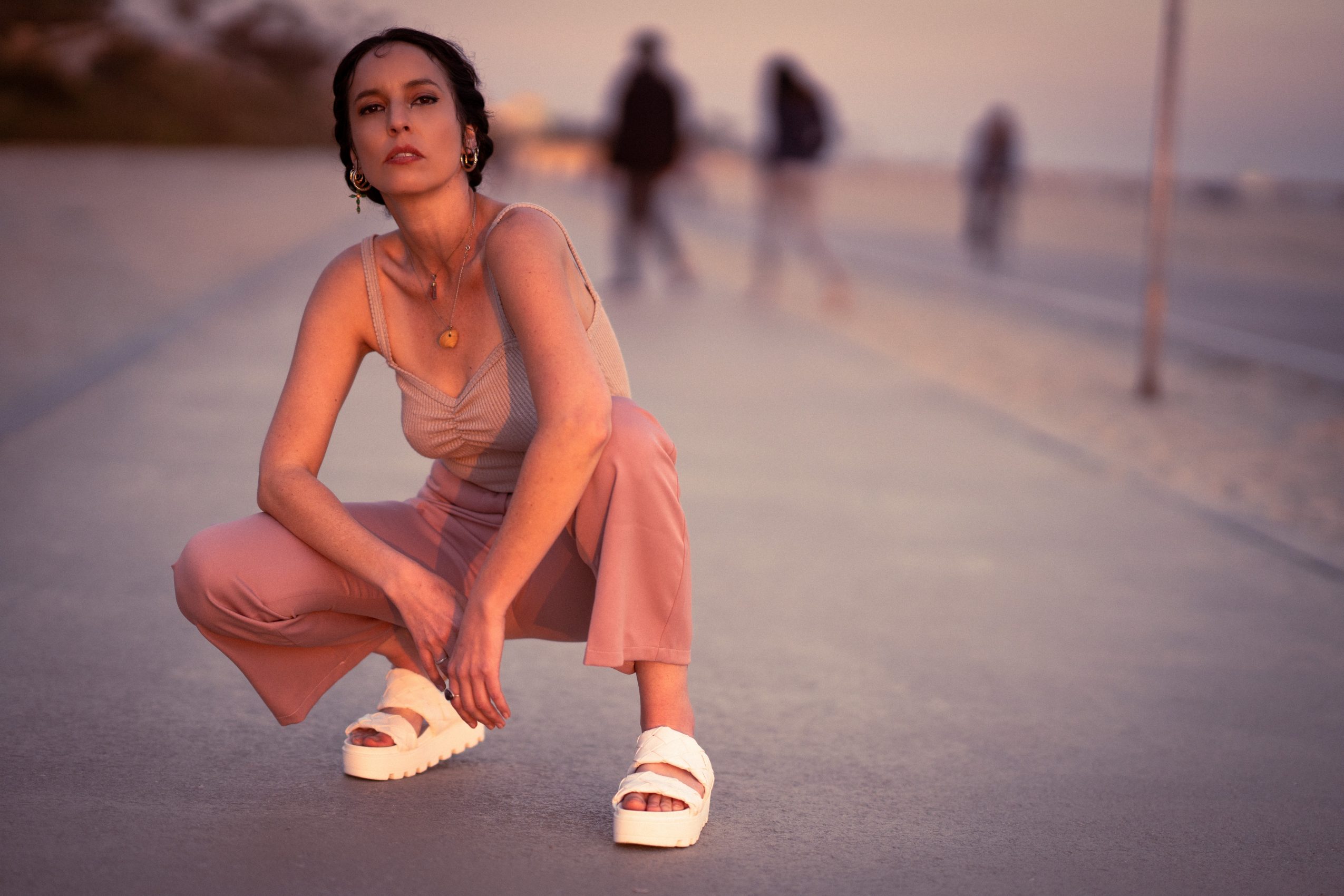 Image Credits
Jhulián Chiri
Suggest a Story:
 VoyageLA is built on recommendations from the community; it's how we uncover hidden gems, so if you or someone you know deserves recognition please let us know 
here.