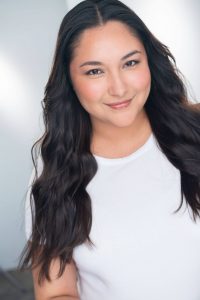 Today we'd like to introduce you to Katherine Espin.
Alright, so thank you so much for sharing your story and insight with our readers. To kick things off, can you tell us a bit about how you got started?
Alrighty, where to start? I was born in San Juan, Argentina. I have Spanish, Italian Jewish and native Huarpe tribe in my roots. I have fond memories of the beautiful places in Argentina that my family and I would travel to. At the age of seven, my nuclear family (my dad, my mom, my older sister and my two younger siblings and I) moved to Houston, Texas. I lived most of my life in the outskirts of Houston actually. In Humble, to be exact. If you're from that area you know not to pronounce the 'H.' Don't ask me why. When we first got to the U.S., the only person who could get us by was my older sister Debora who took a couple of English classes back in Argentina (the British English that is), which sounds very particular for someone with an Argentine accent. My dad brought us to the U.S. for job opportunities and a chance for a brighter future where we could pursue our own dreams. From an early age, my father saw that I had this artistic energy and charisma about me that would entertain family and friends. Since my younger siblings and I had no idea how to speak English, we were enrolled in magnet schools that offered ESL and Bilingual classes.
I remember being confused when my dad told me I would be going to a different school than my younger siblings. With him, it was always clear what I was interested in. He managed to find a magnet Arts School for me called Anderson Academy. Apart from the main class, one would also take art classes throughout the week. I remember taking Tap & Ballet, Theatre, Choir and Visual Art courses. I couldn't believe there existed a school like this, and I soon came to realize the ease I had in each of these classes. I remember there was a 'career day' where you had the chance to take a picture in front of a backdrop and they had costumes of different career occupations you could choose from. I remember telling my teacher at the time that I wanted to be an actress. When I got there, the photographer helped me pick out a nice dress like in a red carpet and hold a plastic trophy that could have been an Oscar replica, I'm not quite sure. It didn't take long for me to think about what I wanted to be, it was instant.
That dream didn't last long unfortunately. I think it was because one day, I began to analyze my favorite shows on Disney Channel and Nickelodeon, etc., and quickly realized that there weren't many girls that looked like me. This is why representation is so important to me. In that moment, it really felt like it was just "a dream". I decided I wanted to focus on classical visual arts instead (not that it was any easier). I knew that I was good at it and it could possibly take me far since it was more in my control.
After that school, I went to a couple more as I moved around. In high school, I made sure to take many arts courses and maybe some drama. For my senior year, I had a list of things I wanted to do before graduation, and one of them was "to be part of the school play". I knew that they gave priority to seniors because it was their last year, and surely they would make it in. The play was called 'The Brothers Grimm Spectaculathon' and I was cast as 'the fisher girl.' After many rehearsals the director was impressed with my performance and professionalism (which is highly uncommon in a high school play). During one of our rehearsals the Director came to me and said, "where have you been all this time?" I didn't know what to respond. I honestly thought I wasn't good enough since I haven't taken theater classes in high school. That question stuck with me for a while.
Upon graduating Atascocita High School, I was accepted and would attend Houston Baptist University in the fall to study theology and focus on classical visual arts. The school, professors and roommates were amazing, but something felt off that first semester. I knew I wanted to take theatre courses, and their theatre department at the time wasn't good. I wanted more theatre, dance and singing. I ended up dropping out after that first semester, which made me lose the grants and scholarships I had earned thanks to my grades in high school. I took a year break and devoted saving money by working as a server and teaching kids at my local church. At the church I grew up in, I was also in charge of holiday plays and I would lead the dance team there as well. This would allow me to express my artistic side, teach little ones that they can learn these artistic skills, and I had a $0 budget while doing it. I would make costumes and provide most supplies out of pocket. It was all volunteer work for the community and teaching kids these artistic skills became something I truly cherished. I also co-taught teenagers in our youth group and helped them with school. I was also part of the church choir for many years and serving at my church was something I loved deeply.
When a year went by my mother basically forced me to go back to school. I began my first semester with online courses at a community college nearby, but I needed the physical interactions. I attended Lonestar Kingwood College and I worked towards earning an AA in Arts while taking art classes, ballet, film production, theatre, school plays and was involved in the school's dance organization.
The summer between my two years, I saw an ad for a film summer course on how to make a movie. Growing up in a household where all we did was mainly watch movies together to pass the time, I decided to see what that was about. In 4 weeks, I was able to not only learn about the process but actually write, cast, film and edit my own short film. The professor had come from working on projects in L.A. and moved to Texas a couple of years back. I enjoyed every second of that class. This pushed me to take more filmmaking courses and make stories come to life. My creative endeavors widened to the world of movie making, and when I learned that there weren't many female filmmakers, it lit a fire in me to become one. I could see it in the film classes I would take, and I could feel that energy from the guys every time I walked into the rooms. Like I was lost or something. I was usually one of two girls there. I realized directing was fun and the things you can capture through the eye of a lense could say so much. I soon realized that this was also something I could do in my career. This newfound love began to grow inside of me.
Aside from film classes, I also took and Acting 1 course my second year at that same college. As the class was nearing the end, the professor encouraged me to audition for their spring play. I was so nervous for that audition I was sure I didn't make it. That same night, the emails with the finalized cast were sent out and I was cast as one of the three female leads. I couldn't believe. Attached to the email was the full script of the play. I had about 80 pages worth of memorization and I remember wanting to cry when I told my mom. How on earth was I gonna do that?! I was cast as 'Desdemona' in 'Goodnight Desdemona, Good Morning Juliet' by Ann-Marie MacDonald. I played like three other characters as well; Mercutio, Ramona and a castrati Servant. Everyone had 3-4 characters as that was the nature of this comedic play (including 10 second quick changes from character to character). This was after all, my lead acting debut and after three weeks of rehearsals, I had learned to memorize, become this amazon-like fiery warrior, and prepared for a weekend of shows to then go to the state competition against other schools. At the competition, you were given a time slot of 3 hour to load in, set the stage, perform, strip and leave for the next school to come in. The day after we performed, the judges had questions prepared for each school in order to finalize their decisions for the awards that would be given at the awards ceremony. One of them was directed towards me for the character of 'Desdemona.' He asked, "Do you do any physical activities or sports?" I stood up and was confused by the question, "Uh-umm, I dance sometimes?" He was stumped, "Hmm. You had so much energy and power from the moment you go on stage to the moment you left. Your level of volume stayed the same and carried for two hours. How were you able to do that?" I didn't even know I was doing that. "Oh. Thank you. I guess it was a lot of hard work and fine-tuning thanks to my director Kalliope Vlahos and having such a great cast to work with." Still hesitant, I sat down feeling a bit shocked that they took a huge liking to my performance. Later that night, we had the awards ceremony and that year only nine students were given an acting award (which is apparently nothing compared to previous years). When they called out my name, I was in shock and blacked it out after I stood to walk up to the stage. I couldn't believe it. I remember wishing my other cast members would have received one as well. We brought home so many awards all around. The directors, the crew and the cast were incredible. This is a core memory I cherish with me because it propelled me to finally go out and pursue acting as a profession.
When I graduated, I had applied to transfer to some schools but admissions were tough if you didn't apply early. So I took another gap year to regroup and work to save money for wherever I would go. I applied to the University of Texas for their film program, and I could still major or minor in theatre. However, I also looked into many acting schools and the one that I prioritized above all others was The American Academy of Dramatic Arts in Hollywood. When I heard back from UT Admissions and found out that they had misplaced some of the documents I sent in, by the time I re-sent them, they told me that the spots for the fall had already been filled. This means I would have to wait yet another year to attend. In that moment, I felt that it was time to focus on Acting right now. I received an audition confirmation for The Academy and booked a weekend trip to Hollywood for their in-person audition. I was so nervous going in. Oh and by the way, I needed to nail this because my financial aid depended on it. After performing my two monologues, the lady I was auditioning for gave me a cold read. After the cold reading and interview questions, she looked at my resume and said, "you know…for someone who has no experience…you entertain me." I'll take it. She said I would hear about my acceptance or not in a couple of days. Two days later, I received an acceptance letter. I also received one more scholarship and the rest was obtained from a hefty private loan. I packed my bags, got a one-way ticket to Hollywood, and I haven't looked back since. The teachers, the education and some of the students there have really shaped who I am today. Attending a school like this was unlike anything I have ever experienced. I came in as one person, and I left as a more open, emotionally available and trained version of myself.
My last year at The Academy, I purchased my first DSLR camera for filming. Coming from an acting school, I can always hit up friends who will join me in projects. When the pandemic hit in April of 2020, I made my first short film, Pure Modern Love (2022), because I couldn't sit still. After an award-winning year in film festivals, it will be releasing on April 30th of this year. I'll share more details about it in a bit.
I graduated in August 2020 and found a place with some roommates in order to stay in the Hollywood area. When the entertainment industry production finally re-opened at the beginning of 2021, I became super busy with acting projects. I feel truly blessed in that regard because I know it hasn't been easy for many other actors. This gave more experience and has helped me prepare my materials in order to seek representation this year. Aside from acting, I'm still filming, directing and editing any chance I get.
Would you say it's been a smooth road, and if not what are some of the biggest challenges you've faced along the way?
I wish it had been a smooth road, but it was more like a rollercoaster. Had it's ups and downs. Some of the struggles I went through began when my parents got a divorce at the age of 10. It was difficult for my family coming to a new country and not knowing the language. We only had some family friends that helped us with the transition. The pressures for my dad made his mental illness flare up and it became too much for my mother. He didn't want to take medication for it because he believed he didn't have anything. A divorce is not cheap, and it also means the kids are in two different places every weekend (depending on the arrangement of course). It also meant I didn't really get to have a social life with the kids in school and holidays were flipped every year. This put a setback on all things legal as well. At least for me.
While my parents were in the process of becoming U.S. residents and later citizens, my siblings and I were on a waiting list before they could petition for us. When the time finally came, my younger siblings were still minors but unfortunately, I was no longer a minor because I had just turned 18. This meant that I was now put on another waiting list as an adult and the process for me to get my green card was going to be an even longer one. This began the biggest struggle I have had in my life. My favorite part was when I would go to lawyers hoping that they would take my case, and the first thing they would ask is if I had a boyfriend or was engaged (because apparently that was the easier route for me). I would look down at my purity ring and say "no I don't, and even if I did, I would marry for love." This is not to shame anyone that does it this way, but for me, I don't want that to be 'the reason' for why I'm getting married.
Anyways, through DACA (Deferred Action for Childhood Arrivals) I have been able to get a job, go to school and be protected from deportation all these years. This policy does not grant me residency or the opportunity to get a green card (even though it has been on the Dream Act for quite some time). DACA paperwork has to be renewed every two years and in order to apply for it, you have to provide proof that you are an asset to society by showing that you have a job lined up or a school that you have been accepted to and show your current progress. Oh, and when you graduate, you provide evidence that you have begun a career with that degree. You cannot have any felonies or have gotten in trouble with the law, no tattoos as they are gang-related (even a butterfly, yes), and you cannot have any drug or alcohol abuse (of which they provide you with a government doctor appointment to check your hair follicle, skin and blood to make sure). Oh and the form fees are never fun to pay every two years. But hey, I can't complain if I'm protected as long as I don't leave the country. I know this was a lot of details, but if there was anyone out there who knows what this is like, I just want them to know they aren't alone. I do know one day, I will be legal in this country. I will get to travel the world and safely come back to the place I call home. This has been home for me since I was seven, and I know its history, culture and yet I always felt like an uninvited guest because of all this. I do have the hope that one day I will be made a U.S. citizen and will get to travel the world. But until then, I will work and do what I can.
This obstacle is also why it was very difficult to apply to many schools. I believe I was the first DACA student to attend The American Academy (I could be wrong), but I remember when I applied to the school, the application made me look like an international student, even though, like I said before, I have lived here pretty much all my life. The Admission's representative at the time really looked at my application and I remember him not really knowing what to do because of my situation, and tried his best to help me obtain the most for my financial aid. I applied to the many scholarships I qualified for, but it wasn't enough. And since I couldn't apply for FAFSA, the rest of the money had to be covered on a private loan. Thankfully, I was able to attend school with the help of friends and family.
Every struggle no matter the cost has been overcome with the help of friends, family and close relationships. God has always opened a door for me to walk through. He has always been good to me and I have no doubt he always will be. The more I move towards where I feel called to do, the more He makes a way for doors to open. He's been faithful. In the dark moments I had with accepting my odd personality and in the moments I felt most alone, Jesus has heard every one of my prayers. Some were answered later than others, and some turned out different and better than what I had in mind. He reminds me of my purpose and it helps me to move forward and to keep the drive.
The struggles I've had have helped shape who I am today.
Can you tell our readers more about what you do and what you think sets you apart from others?
So I am a jack of all trades when it comes to artistic endeavors. I am an actor, filmmaker (director, videographer, writer, producer), editor, singer, dancer and visual artist. What I specialize in are cinematic projects in both acting and filmmaking. You can find me either filming something, screenwriting, submitting myself for countless self-tapes, booking projects on set as an actor and a filmmaker. I like to tell people you will find me either in front or behind the camera.
When you look at my IMDB page (Katherine J, Espin), I'm credited more for my filmmaking than my acting, but rest assured, I'm also an actor! Some projects that I filmed last year will be released this year. The most recent project I acted in is called 'The Red Orchid' and will be released sometime this year. I play a sweet and tender native girl named Yashaneh, where she has this beautiful ability and it comes into play when this dark force comes to threaten the village. We follow the journey of her brother and there are other key characters that make the story worthwhile. I'm excited for that one. I have also just booked two projects. One is a scary short film where I get to play an innocent character and the other is a feature-length dramedy that involves the life of a quirky girl and other high school students. I play a cheerleader who is not a fan of bullies, which should be quite fun.
I am most proud of my latest project 'Pure Modern Love' (2022), of which will be released on April 30th of this year. This was a passion project film that I shot back in 2020 during the pandemic quarantine when it first hit back in April of that year. I was listening to some classical jazz pieces while I was in the shower one day, and when George Gershwin's famous 'Rhapsody in Blue,' came on, I had this whole love story come into mind. I pictured it like a silent film and thought about making it. But because it would be a silent and in this case, using this famous piece, I wondered if it was in the public domain. So I said to myself that that would be my sign to do it or not. When I researched, I found out that it had just entered into the public domain five months back from that date. That was the green light. Then I thought about who the two lovers could be, and right before my eyes were my roommate Nina Marcelo and her Italian boyfriend Gillo Giustolisi. Who better to represent this beautiful love story I had in mind then this incredible sweet couple in my life?! When I presented the idea to them, they were immediately on board. I got to writing it, and because all productions for films had halted during that time, I couldn't assemble a crew. So I kept it safe with just the actors and myself. Super small set. Anyway, I prepared everything in two weeks and then we shot it in just three days with one more day for any reshoots the weekend after. When I brought this idea up to my good friend and filmmaker/actor, Fabrizio Daniele, he told me that he could help me with the old Hollywood 1920's silent film style, but I told him that I actually wanted it to be a modern silent film. I wanted it to be set in this day and age, a little after the coronavirus has left and what that would look like for a young person to find a significant other. After we shot it, I got to editing it and then I submitted it for film festivals for the year of 2021. I can't believe that this cute love story has won the many film awards that it has. I am so proud of the actors and this trooper of a first film. I feel like a proud mom honestly. It is a little rough here and there due to it being my first film, but it looks beautiful and I'm so very proud.
I believe what sets me apart from other creatives is my authentic, adorkable, and trustworthy professionalism. I am someone you can talk to just about anything, and I am a firm believer that a big heart and a stellar work ethic will get you very far. That has worked for me all my life, and I'm sure it will continue.
Are there any important lessons you've learned that you can share with us?
I can think of two recent lessons I have learned. 1.) You are not alone, and 2.) You are enough.
I have done things alone and I would isolate myself a lot when I was younger especially because I felt very different. I also felt like people didn't see things the way that I did, so that caused some separation as well. Now as a grown up I became consumed with work and would tend to do all things myself. It wasn't until I realized that you will burn yourself out and just end up realizing that you can't go through life alone. We were created for relationship. It's part of human nature. I knew that I couldn't do what I was put on this earth to do without the help and support of others around me. The more I asked others to collaborate with me and ask for support in times of need, I was able to accomplish my goals and dreams.
Being enough. This is a tough one. I had to be patient with myself and accept that I had whatever it takes. In my first semester at The Academy, my acting teacher looked at me and said, 'You are enough.' That's it. That was my acting note. I remember wanting to cry in that moment but held it in until I got to my dorm. I had to love myself and see my worth. It was definitely an internal journey for many years. God definitely helped. Seeing myself the way he sees me is what truly helped me believe that it was true. He taught me how to love myself and this in turn helped me to love others better too. I have what it takes to be where I need to be and to do what I was made to do. I have the power to command every room and the grace to love those that are difficult to love. I am enough.
Contact Info: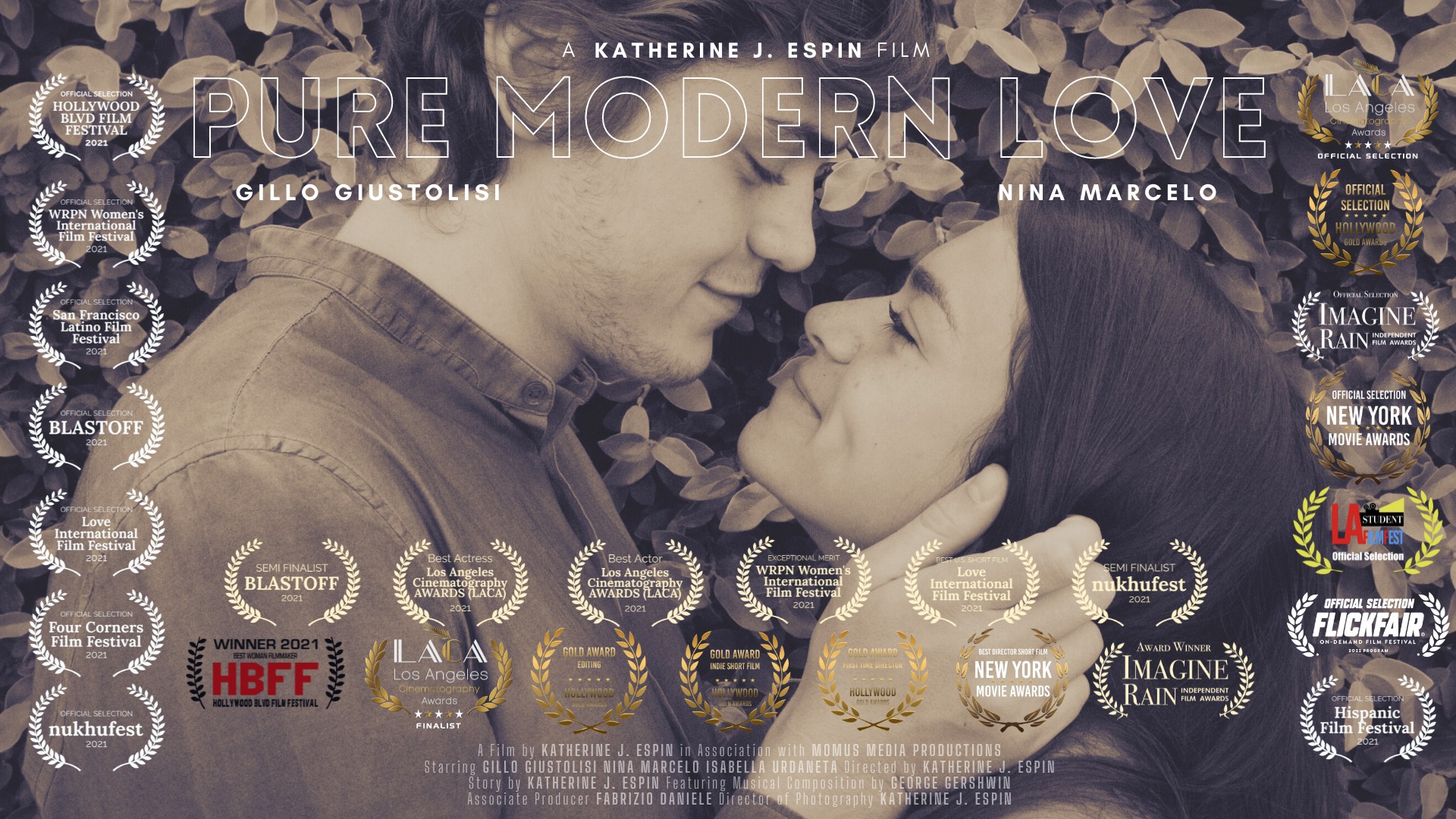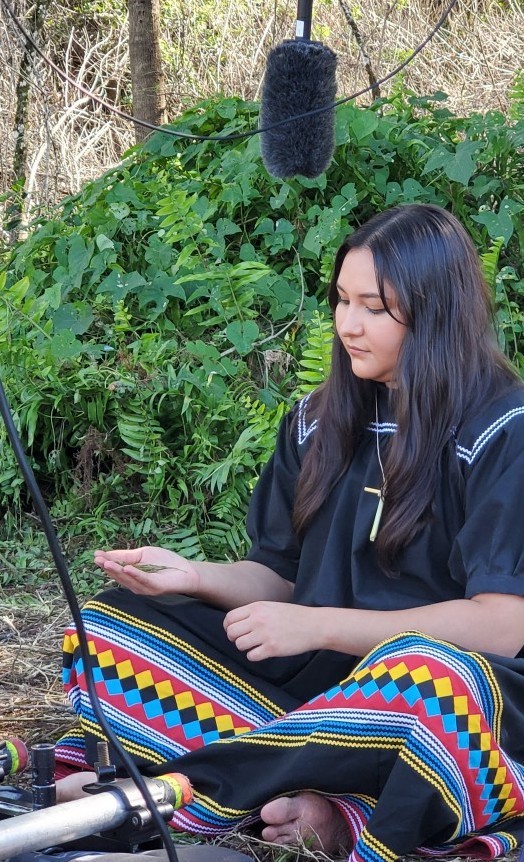 Image Credits
Sean Kara, Jakob Fecht, Kalliope Vlahos, Anastasia Perevozova
Suggest a Story:
 VoyageLA is built on recommendations from the community; it's how we uncover hidden gems, so if you or someone you know deserves recognition please let us know 
here.