Today we'd like to introduce you to Jaie Peshawaria.
Hi Jaie, we'd love for you to start by introducing yourself.
Whenever I talk about my journey & my story, I have to start with my family because so much of my identity and what informs both the filmmaking work & activist work I do today comes from them. So let me briefly talk about where my family & I come from.
My family tree and ancestry start in North India, in the states of Gujarat (Jamnagar) & Rajasthan (Jaipur). All of my grandparents were born & raised in the country but left for Kenya (Nairobi) & Uganda (Kampala) in the 1930s & 1940s as social tensions & conflicts arose abroad & at home. Think of the aftermath of World War I, the events that would lead to World War II, and the beginnings of partition in the 1940s. My grandparents and great-grandparents were technically "British citizens" since India and other South Asian countries were "British colonies," but discriminatory immigration laws prevented them from entering the UK. So all of my grandparents came of age and settled down in East Africa, where my parents were born in the 1960s. However, they weren't there long as the influx of South Asian folks in the region wasn't exactly loved and economic opportunities there became scarce. The UK opened up immigration in the early 1970s and my grandparents & parents ended up moving to different parts of South London (Croydon) & West London (Stanmore). My parents came of age in the UK before moving to California (Pasenda) in the US in the 1990s. And that's where I, Jaie Peshawaria, was born. We moved to the suburbs in Chino Hills, about an hour drive from Los Angeles, where my family home, Mom, & older Brother are today.
That was still a lot wasn't it? But the South Asian diaspora is so vast and that's something I didn't understand until recently. I'm brown, but my family has roots in India, Uganda, Kenya, England, & the US. When I was growing up, I was always wondering where I belonged and who I was. But today, I am proud of who I am, where I come from, the odds I've overcome. I think about my family's journey all the time. I think about what they gave me, what they sacrificed, and how far they traveled to find an opportunity. It's my biggest goal to make them proud.
I've always loved Films & TV shows. The stories & characters I'd see on both the big & small screens inspired me to dream, taught me the lessons and knowledge integral to my personality, & gave me comfort in the toughest of times. But I never thought that'd be my career. I studied Political Science at UCLA with the intention of going to Law school and becoming (obviously) a Lawyer. It's always that joke in South Asian households that when you grow up, you either become a Doctor, Lawyer, or Engineer. And I was on that path. And my older Brother was actually on the Med school path. However, our worlds were turned upside when our parents got divorced in 2017. After that, I made a choice. I listened to my heart and decided to pursue a passion of mine: Film & TV.
I figured out I wanted to create stories because I wanted to make others feel the same way I did when I would watch something on screen. I decided I wanted to uplift and bring people together with a medium that could generate empathy and share POV's and stories that could inform someone, inspire someone, or entertain someone. I decided I wanted to be a filmmaker but had no idea where to start.
I stayed as a Political Science major because it seemed stable and I hadn't told my Mom yet I wanted to pursue filmmaking. I needed industry exposure because I didn't know anyone in the industry or know what path to take. So I hustled, I really hustled. And from Sophomore year to Senior year at UCLA, I had receptionist/front desk, development, & production internships at The Producers Guild of America, STARZ, Focus Features, and NBCUniversal Cable Entertainment (USA & SYFY networks).
After I left UCLA, I made the jump that changed my life completely. I found a producing partner named Etienne Maurice through a few introductions and ended up joining his Film & TV production company, WalkGood Productions. Etienne may be my producing partner, but I also think of him like an Uncle & Brother figure (which is an inside joke I have with him, but I guess everyone will know now). I've got so much love for him, and I wouldn't be both writing & producing today if it weren't for him. I wouldn't be as mentally strong, patient, & confident without everything he's taught me. At WalkGood Productions, we bring people from all walks of life together to create original stories that inspire, inform and entertain. At WalkGood, we pride ourselves on building communities through storytelling, telling local stories on the world stage, and growing together as filmmakers every step of the way.
In addition to writing & producing with WalkGood Productions today, I'm also a Writers Room program director for the Rickshaw Film Foundation, a non-profit aimed at uplifting South Asian artists & stories in the entertainment industry, and a Board Member at WalkGood LA, the sister of the company of WalkGood Productions and family-led wellness & social justice nonprofit. Things are looking up, but I know I have to continue working hard & dreaming. My journey & story is really just getting started.
Would you say it's been a smooth road, and if not what are some of the biggest challenges you've faced along the way?
It hasn't been a smooth road for me. My life has had some incredible highs and joyous times, but also the toughest and most frequent of lows. However, I know I have so much to be grateful for. It's a gift to be able to work in the entertainment industry, be a storyteller, & do nonprofit work that helps people.
One of the biggest and toughest moments of my life was my parent's unexpected & one-sided divorce. I think it was a time where I really had to grow up, be more independent, reassess what was important to me, & find the things that made me happy. I remember sitting down and asking questions of myself and my place in the world, find what I really wanted to be and do. The whole situation forced me to question my identity and when I thought about it, I don't think I had one. Then I looked at my family's journey, especially my Mom's journey, a single working-class South Asian parent born in Kenya, raised in England, and immigrant to the US. That's where I found strength, direction, & purpose. Also, the support from my Mom and my older Brother was and still is everything. They're the only family I have in this country. It took me a while to come to terms with everything that happened. And I still face the pain & trauma today, but one of the ways I do deal with those feelings is through my writing. It's strange to think the career I've chosen as a Film & TV writer-producer allows me to be honest and share feelings, experiences, trauma, & triumphs to people from all over the world in ways I don't could anywhere else. The whole experience with divorce also made me more empathic, sympathetic, & compassionate, but I have to admit it does take me longer to open up & trust other people. Life is crazy man.
I also can't underestimate the difficulty of the entertainment industry as a whole. I didn't understand or realize how difficult it was to break in or how tough the mental game is. I think it's absolutely impossible for the entertainment industry to be a smooth road because of the nature of how it operates and the hierarchies it inherently creates, but I'm not going to go in and critique everything. For me, it was and still sometimes is very easy to think you're not good enough or your voice doesn't matter or you don't belong here because the rejections in this industry are constant. It's very easy too for the bad days and loneliness to stack up, so if you're not checking yourself, it's not a healthy or sustainable lifestyle. On my journey, I've been lucky to have incredible collaborators and mentors I've met & learned from. And that's what I realized: you have to surround yourself with peope who are kind, caring, real, & motivating. You have to find the right people and they'll become your tribe. That's how I stay level-headed and optimistic.
In addition to the money struggles every writer faces & adjusting to life through the pandemic, I had both grandparents on one side of the family pass away from cancer, both within a year of each other. That was a devastating, unreal shock. And it was compounded by the fact traveling to the UK during the pandemic was difficult restrictions-wise & financially. My Baa (grandmother) & Dada (grandfather) were my inspirations and like I'd mentioned, so much of my identity and POV I represent in my work comes from them. I remember how my Dada would always show me photos & tell me stories from his childhood & young adulthood in India & Kenya. He was a very industrial, kind man. My Baa would always try to teach me about Indian cooking and talk about how she does charity work in Gujarat every year. She was a caring, smart woman. I was able to visit the UK this summer and have everything truly sink in. I miss them so much, but I know they live on in the way I carry myself every day and through the stories I tell. I have had lots of ups and downs, but I continue to search for balance, mental peace, opportunity, & joy.
Thanks for sharing that. So, maybe next you can tell us a bit more about your work?
Yes, so I both write & produce for both TV & Film. I also direct but have only done short films because I, of course, need to practice my craft and I'm in the early stages of my career as a filmmaker. The latest short I directed, a historical comedy called THE HISTORY OF CHAI, is premiering at the 2022 Chicago South Asian Film Festival this year. It's one of the best & longest-running South Asian-centered festivals in the entire country and I couldn't be more excited or grateful to be part of the short film category of their program.
But as a writer-producer, it's all about what my voice is. I have to think about why I want to tell the story, why should this story be told now, & why am I the best one to tell the story. When Etienne & I were talking about our partnership at WalkGood Productions, our overlap was wanting to tell stories inspired, informed, & entertained. And it applies to any project I write-produce or just produce. My voice is grounded in my upbringing & family journey, so my heart is drawn to telling South-Asian stories, stories with South Asian characters, & stories of the South Asian diaspora.
I want my stories to disrupt the status quo. I hope that by drawing from my family's journey over 4 continents, these stories are able to start conversations about identity, history, and culture. I hope with those universal tenets that I create change by challenging societal and cultural conventions not just within the diaspora but with the larger world's perception of us. I generally write comedy and dark comedy stories, with a few specifically exploring the warm and humbled yet complex and misunderstood relationships between South Asian kids and their parents. These stories challenge, through a South Asian lens: expectations, what it means to come of age, familial love, and romantic love. The worlds I explore often have surreal elements as well, a stylistic choice that I hope adds to my unique voice and grounds my stories in a way that is artistic and informative. South Asian people deserve to be represented on screen, but we also deserve to win on screen because we fight and overcome every single day.
I hope audiences who see my work, big or small, can somehow feel seen, loved, or inspired, or like they belong. My work at both WalkGood LA & the Rickshaw Film Foundation is equally important to me and the countless hours of effort, time, & love I put into both nonprofits shows that I do what I do in service of others. I want to keep my heart in the right and continue to build community and create change for the better anywhere I go.
What sort of changes are you expecting over the next 5-10 years?
Okay, so I have a few thoughts.
The entertainment industry can be kinda unpredictable because it's very much influenced and molded by what's happening in society. The projects that often gain momentum, succeed, and/or make money reflect a societal truth or collective feeling or popular division. It's like the whole idea of how the best art holds up a mirror to society. But there are some qualifiers to that. I think IP & franchises will continue to grow exponentially because there's just too much money to be made there and everyone wants to be like the Marvel Cinematic Universe. Also the nostalgia factor that the project creates is so powerful. But all of this means that original stories, independent projects, & arthouse films could have a harder time being made and seen despite more platforms or streaming opportunities. The gap between low-budget or arthouse films and big-budget or blockbuster films could very well get bigger, which is not great for "cinema." It's like projects are either art or entertainment; they're either blockbusters or Oscar-season films. I think it's a showbusiness call because Hollywood needs to make money; they need to get people to theaters and they need people to subscribe to their streaming services. There are obviously other factors involved, but that's a simplified overview. There are some amazing modern filmmakers like Christopher Nolan, Denis Villenueve, Jordan Peele, Greta Gerwig, & Lulu Wang who hit the sweet spot of "art meets entertainment." Those personally tend to be my favorite films and those filmmakers are definitely some of my favorites ever.
I think we'll definitely see more diversity in front of the screen & behind the screen in the next 5-10 years, but (and this is just my opinion and potentially a hot take), it kinda feels like Hollywood wants to only rely on a small number of filmmakers per demographic and just have them tell all of their people's stories. It's like okay, you are a brown filmmaker, go tell every brown story out there. And it creates this strange & unnecessary expectation for that filmmaker to represent everyone who looks like them, which is impossible. And if they fail, then every other filmmaker who looks like that filmmaker or comes from the same world as them loses opportunities and trust by association. I say all that to say there still isn't enough diversity in the entertainment industry and there are so many perspectives and stories and people within the Latin diaspora, African diaspora, South Asian diaspora, and Indigenous communities, so give these filmmakers a chance because when Hollywood holds their art up, they will see the society we live in reflected. There is room for everyone to feel seen & heard, to see themselves reflected on the screen.
Contact Info: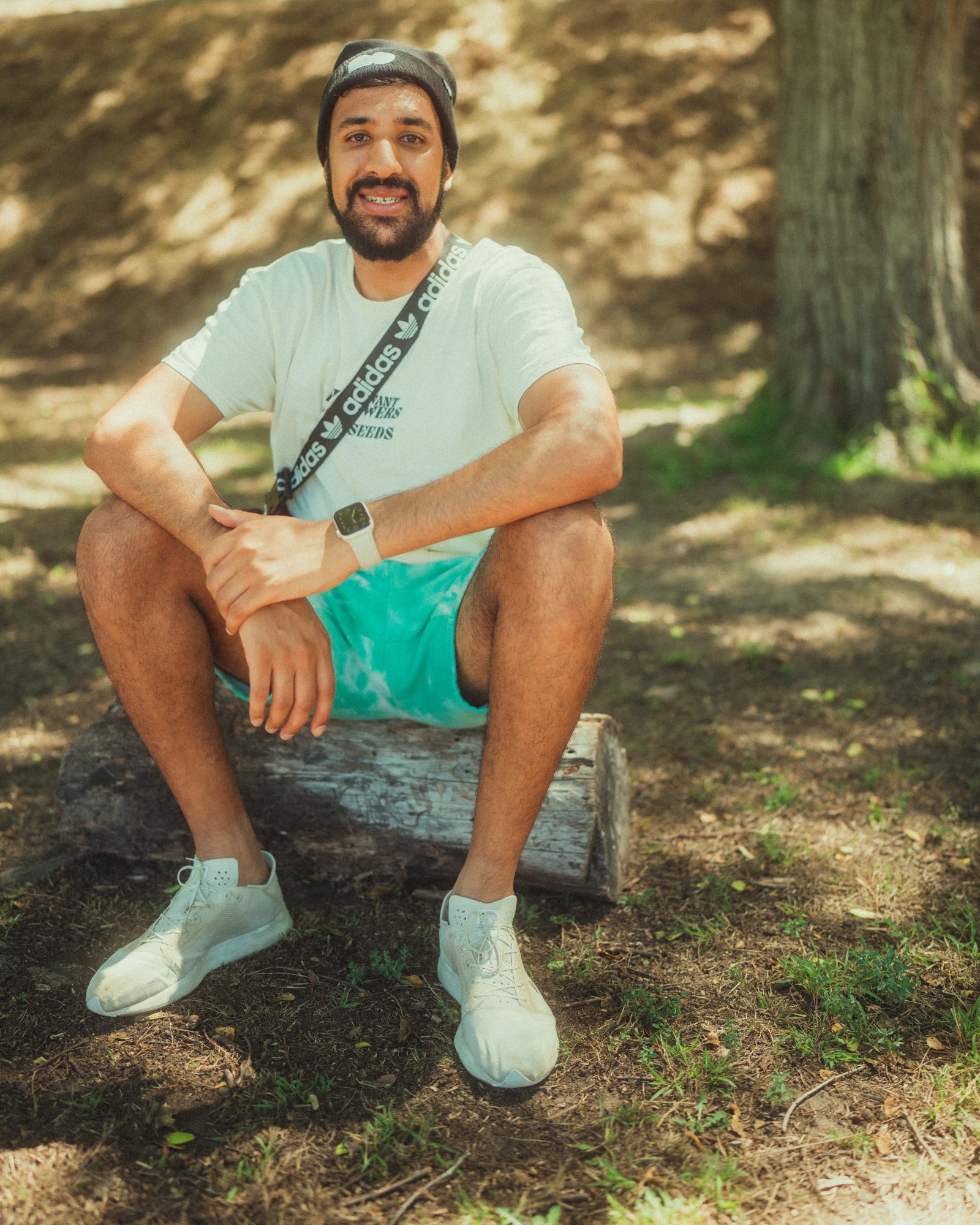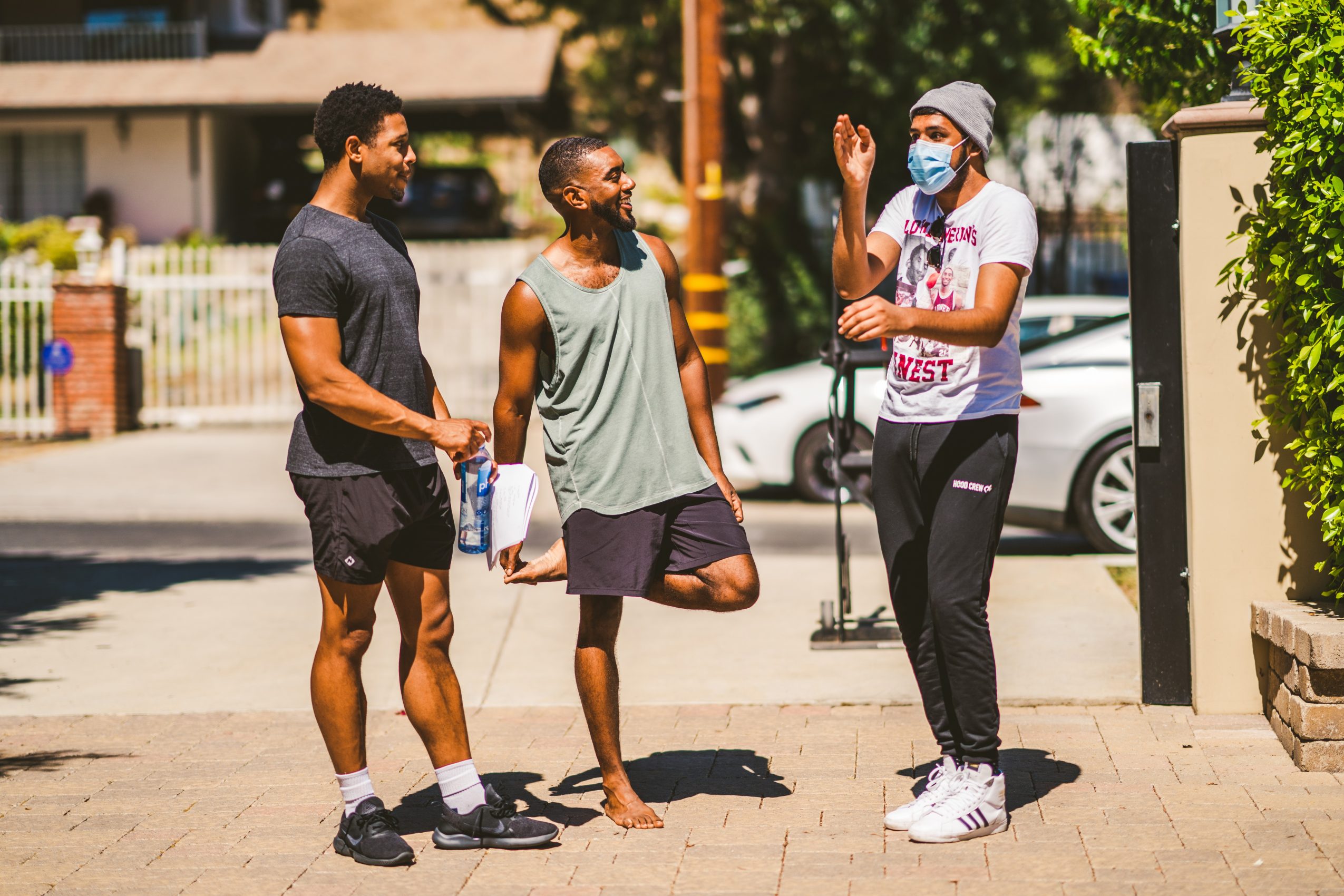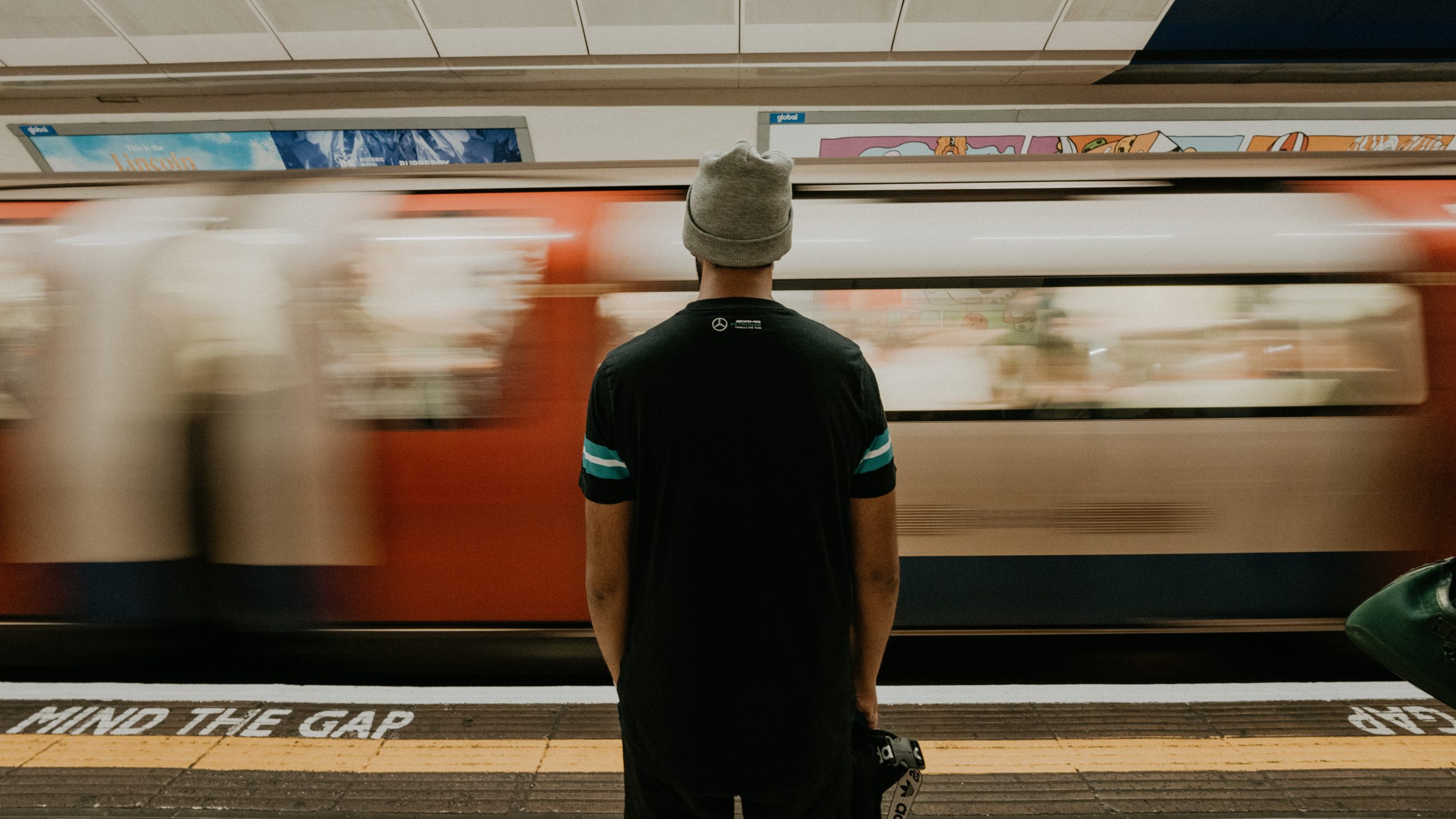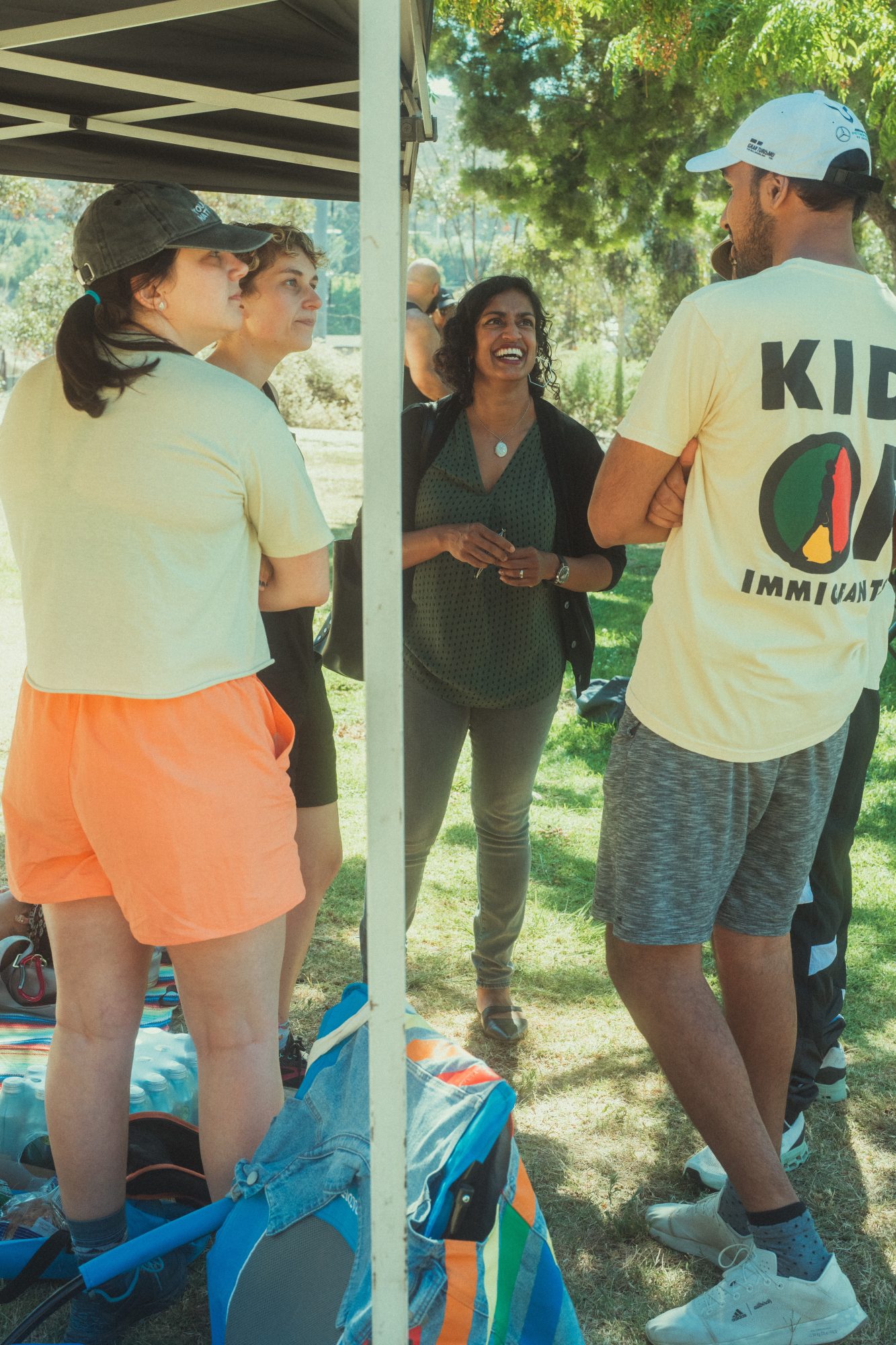 Image Credits
@kavipeshawaria IG: @kavipictures
Suggest a Story:
 VoyageLA is built on recommendations from the community; it's how we uncover hidden gems, so if you or someone you know deserves recognition please let us know 
here.