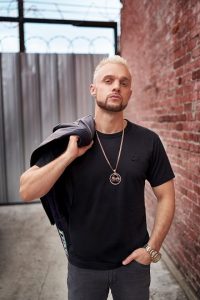 Today we'd like to introduce you to Gary Graves.
Alright, so thank you so much for sharing your story and insight with our readers. To kick things off, can you tell us a bit about how you got started?
I was born in the Northwest, but I moved to Los Angeles when I was 18 with no real friends or family in LA. I risked everything and invested my last $200 into glass pipes and was selling them on the street while I was staying in the cheapest hotel I could find in the shadiest part of South Central, LA. I was selling out and re-uping everyday gaining more inventory, and soon I was selling very well on the Venice boardwalk in particular until the police decided to do a sting operation on me. They took my merchandise (which was all the money I had), put me in cuffs and said if I win in court in a couple of months, I can get it back. I told them I didn't know I couldn't sell on the boardwalk and that I'm trying to start a real store. With my life hanging in the balance, they deliberated and finally came and gave me my merch. Back and told me where I can acquire the permits.
To make a long story short, I acquired the permits and found a jewelry store who would rent me a showcase on the Venice boardwalk for $1000 a month, but by the day I started they swindled me and said the price was for only half the showcase. Eager to sell legally and get started I still agreed to the shady deal even though I knew they were scam artists. Then after a month, I had the whole showcase, then two showcases, then three and so on, until I was 19 years old renting half the store putting 3k cash in my pocket everyday. However that building burnt nearly to the ground, and with no insurance or prospects, I moved to the north side of the Venice boardwalk.
Over the years, we earned a real name for ourselves under the title: Smokin' Heaven. We were the first and only Smoke Shop to guarantee the Best Price in the world or it's free! We would drop pipes from 4 feet and slam bongs through the walls to demonstrate durability! Before long, I had two smoke shops and a partnership In Venice's first Hip Hop shop called 909 Hip Hop. I had a two bedroom apartment on the boardwalk overlooking both stores from a 3rd story loft and private rooftop, my older neighbor absolutely hated that a kid was living in the Penthouse above him and he wouldn't even respond when I said hi. It was that loft where I built my first recording studio and launched my record label SicLogic Records.
I saw a man get stabbed in the heart in front of my home, we saw fights every other day, I was put in had cuffs several times for no reason, a swat team busted down my door, I saved a drugged out employee from shooting himself in the store, just to name a few stories; we just about saw it all on the Venice boardwalk. But this created some real-life experience and a breeding ground for some really interesting music.
Till this day, I have performed in some of the biggest venues In LA with some of the biggest names, including a mixtape I did with nearly all of the West Coast legends selling over 5k physical units. I have released several solo albums and have acquired over a half million streams. I've been in dozens of magazines, blogs, and radio stations. G Shooz became the first artist to turn a single (titled 10 Thousand Voices) into an international conscious documentary also titled: Ten Thousand Voices. I am relaunching my clothing line 'Siclogic Gear' this month! Plus, I am publishing my first book titled: Alpha and Omega of the Soul and have over 100 hours of informational content which we will be releasing on Siclogic.com and other sites this year. I am literally just getting started!
I'm sure you wouldn't say it's been obstacle free, but so far would you say the journey have been a fairly smooth road?
My first business being burnt down so the landlord could collect insurance. Staying in South Central, Compton, Inglewood, the Venice Boardalk, hearing gunshots every week, seeing people get killed and hoes beat up. People trying to kill me, being the only white dude walking the streets of South Central and Inglewood. Also being illegally searched because I was white walking in South Central. Having drug addict employees doing crazy things like try to shoot themselves and having to save them from people beating them up. Having people try to steal from us in the stores daily. Dealing with gangs and drug addicts everyday. Having friends stab me in the back, being targeted by scam artists, having a swat team bust down my door, being constantly watched and attempted to be entrapped by under covers.
Being the only white rapper at most Hip Hop shows and underground battles. Having employees steal from me. Seeing just about anything you can imagine on the Venice boardwalk. Leaving Venice and starting over in a building with 25 recording studios in one building. Having people pull guns on me. I encountered quite a few challenges.
Can you tell our readers more about what you do and what you think sets you apart from others?
I specialize in diversity. My sound is unique in many ways and I don't just stick to what I call one note. My aim is to bring the listener through many different modes of life; one song may be a party song, the next may be very street, then the next might be extremely uplifting or full of deep thought, etc.
Also, what really sets me apart besides my unique story, is that I have no limits, I will talk about anything whether it's personal, or something I've seen, or perhaps even political. I am the epitome of an independent artist and independent thinker pushing the boundaries, I am uncensored and uncontrolled by any label or what society wants me to conform to. Just pure and raw expression from an independent label straight to the people.
What were you like growing up?
I started reading at three years old, I did long division for fun at 5 when I started writing poetry and playing every single sport I could find. I wrote my first book in third grade and won most of the trophies in most sports. I became very interested in females and began focusing more on girls and sports than school. I became a skateboarder, semi-pro rollerblader, snowboarder, and almost played for the Olympic development team in soccer. As a freshman, I was Varsity MVP.
I began doing music at about 15, and I was recording all of my friend's skateboarding, rollerblading, BMXing and boarding. I wanted to produce the first videos to mesh all the extreme sports together, but my tapes all later got stolen from my car in Inglewood. I started smoking weed at 14 and was just going to any party or street skating session I could find. In fact, I threw one of the biggest parties in town with all the local rappers until it go busted and even made the news. I hung out with everyone and could get along with most anyone. When I was a junior, I transferred to community college because I couldn't stick around high school any longer. As soon as I was old enough, I moved to Los Angeles.
Contact Info: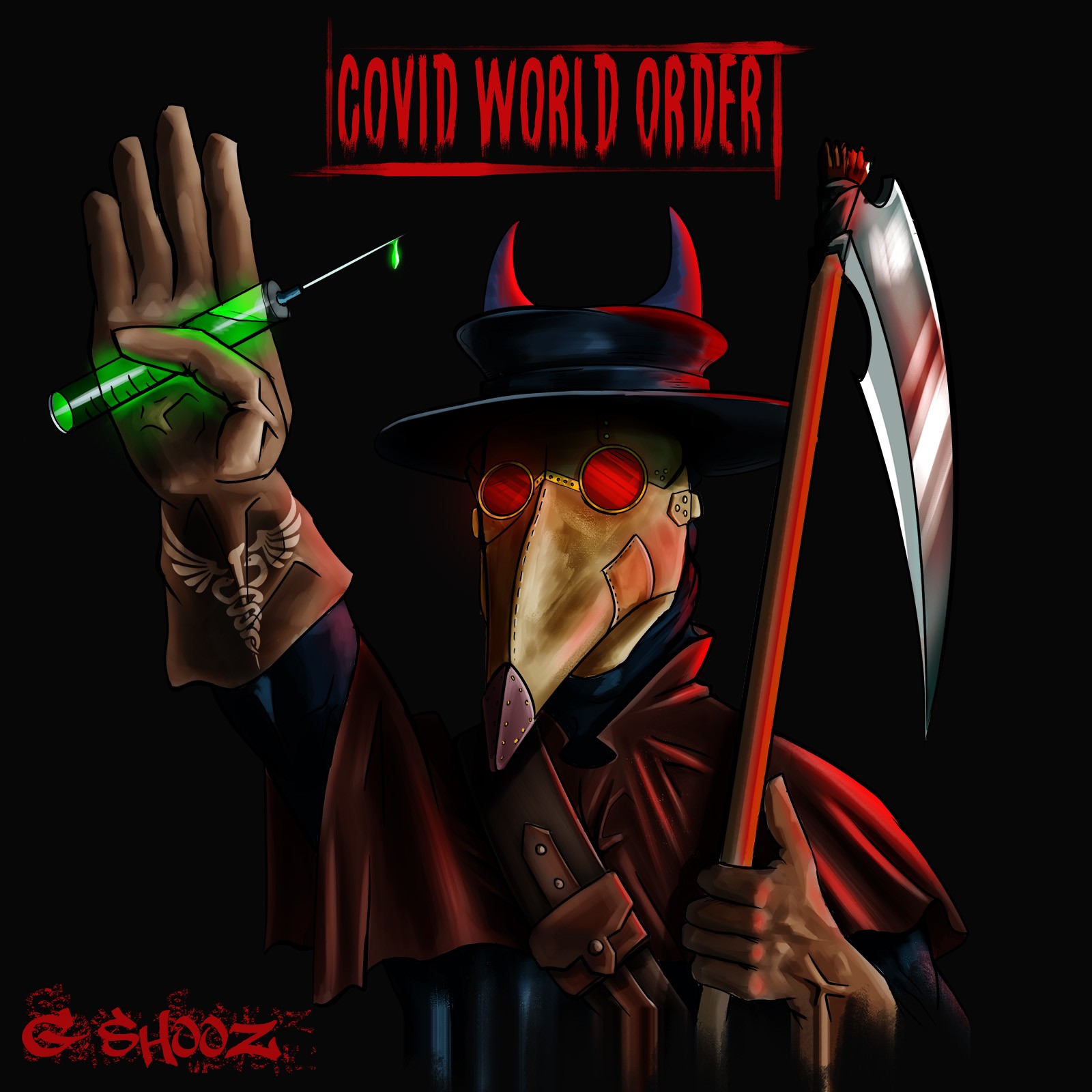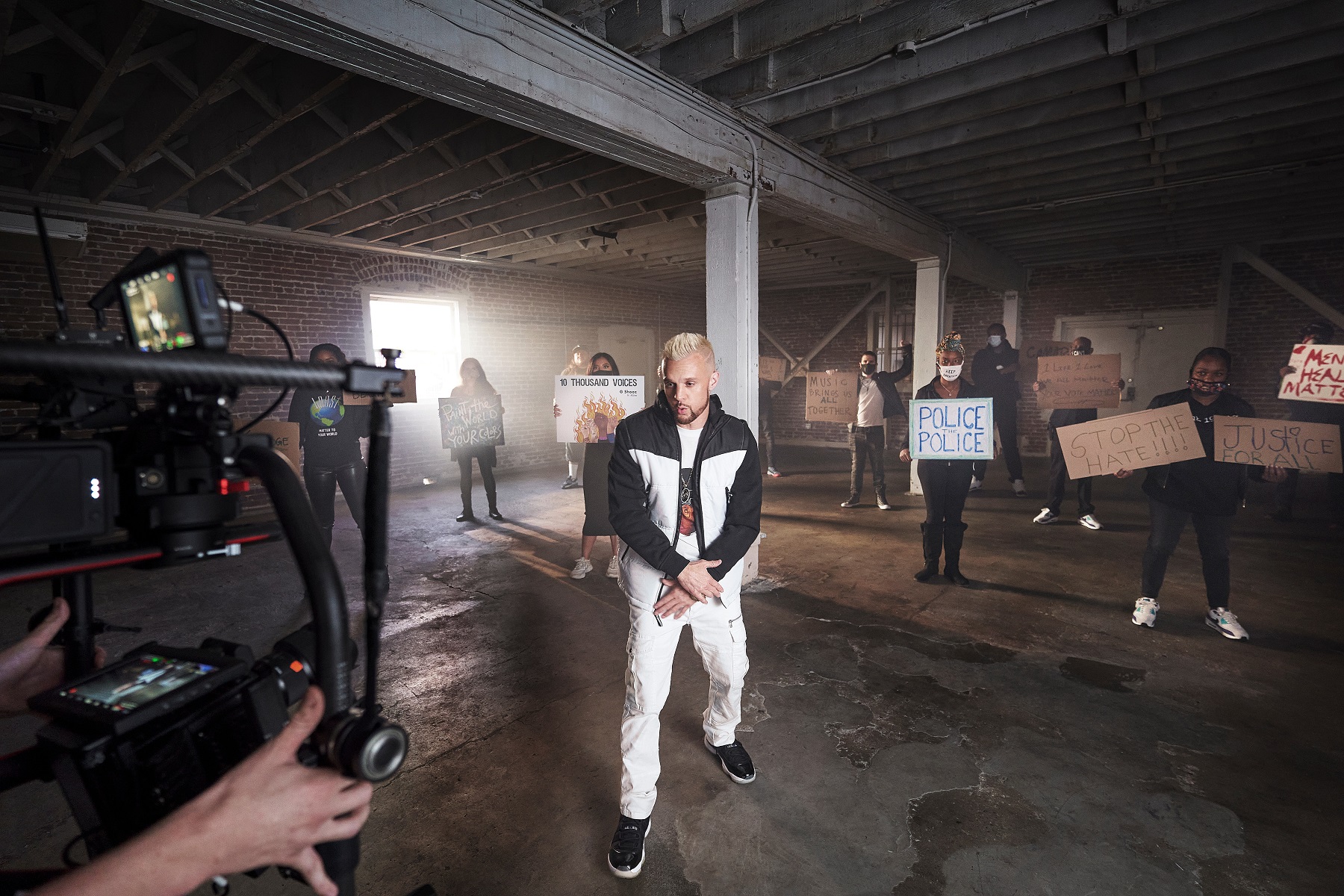 Suggest a Story:
 VoyageLA is built on recommendations from the community; it's how we uncover hidden gems, so if you or someone you know deserves recognition please let us know 
here.