Today we'd like to introduce you to DJ Drew.
Hi DJ Drew, thanks for sharing your story with us. To start, maybe you can tell our readers some of your backstory.
So I started DJing around April of 2016-2017 in Fargo, North Dakota at my cousin DJ Toki's apartment one day, around that time he was one of the biggest DJ's at the moment in Fargo and still is, but I was there learning how to mix and blend and get my BPM's correct and I'm not going to lie I was trash haha like first few times I tried it wasn't working out so I one day was at home and was using my brother's laptop to practice and get the hang of it and every day after work I would be at home just practicing til I got it right. Then I eventually did and after that, I did a few gigs around Fargo and started working with an Entertainment group til about 2019 we did parties, weddings, and etc. Around the time too I started doing work with DJ Tony Tone too in Sioux Falls and we were doing Warehouse Parties & Concerts and we still do til this day. But I feel like 2018 was my blowup year going into 2019 I had events left & right I started working with Partylife Promotions, GVO, South Sudanese Ent, KC Sharpshooters all within that year and every single group did not disappoint me at all they all had work for me ready to go and kept me busy. I was in Fargo, Sioux Falls, Omaha, Kansas City, or Dallas that year just back and forth til about December came around and that was the time me & DJ Tony Tone started going all-in with Concerts. I wasn't there for every single one but you know we had Moneybagg Yo, Lil Durk, G Herbo, Jacquees, Jim Jones, K Camp, Montana of 300, Money Man, Ace Hood, Lud Foe, Rich Homie Quan, and Polo G but the list can continue and continue I opened up with him the majority of the shows but not all. I either had a gig going on or just couldn't make it, but after all that I got into Ross Madness & Ross Independence also at the same time so every March & July. I'm locked in and I appreciate Reggie from KC Sharpshooters which he is retired now and DuceFlacko & Bulak from GVO and South Sudanese Ent all for taking that risk for booking me cause they had seen how I was working on snap and social media so you know they had to make that phone call, same with my Jal Pan CEO of Partylife Promotions. We threw some pretty lit and packed parties and that's how I really got my name out in Omaha working with him and the last entertainment group before.
But after all that I was still with Tony working and he called me one day and was like "Yo Drew I'm going on the road with Polo G if you wanna tag along and network then you can but make sure you're financially ready" so I understood and told him "let's do it" and that was around May 2019 I think but it was Polo G's Die a Legend tour and we hit the road as soon as we were ready and it was an awesome experience, Toosii, Yungeen Ace, Luh Kel, and Lil Poppa we're all apart of the tour so it was a big opportunity and I had to take advantage of it and I met other celebrities along the way so I did all that til about September and that's when things all took a turn. I had to get out of the entertainment group I was working for due to personal matters and I went to jail in South Dakota & Iowa both on felony state-wide charges so they locked me up to twice I bonded out both times for $10,000 then the third time it was for good due to the court not documenting my recent appearance so it made it look like I didn't appear but I did so I was in jail from October 2019 til March 2020 and it did have its moments like it started weighing on me and messing with my head but I had some friends in there so I knew I had to think positive. I would talk to my family, and friends every day and I went to court in Iowa in March 2020 which all the charges got dropped against me but they still wanted me to complete probation for my Felony Failure to Appear so I agreed and they gave me two years of probation, so I came home and a lot of people were very excited and I was ready to get back into the DJing scene but I knew it was going to be a process cause my mind really wasn't focused on the music like I just needed to be around friends and family and I did, I made my return to Dallas that May for my family Juddy's birthday and it was nothing but love when everybody seen me which was what I needed at that time.
After that, I was just taking trips to get my mind right now went to ATL weeks later seen some more friends and family and also met somebody who played a big role in me getting back to myself so as I was back home we would talk every day like every few hours while she was at work or whenever then she had got my laptop so I was one foot through the door on getting back to where I needed to be. So I started working on music all over again and she was supportive about it only if was bringing in the bag, so months went by and we seen each other whenever I had the chance cause I really didn't have a form a transportation at the time but I got back into DJing and my first gig was Polo G in Sioux Falls crazy thing was I got put on house arrest temporarily so I did the show with an ankle monitor on but nobody failed to realize cause I went and bought some longer pants from American Eagle and tied em up and crazy thing was she thought I couldn't pull it off and thought somebody would see it but nobody ever did and the show was a huge success huge sold out completely and that's when Tony had told me "Your back and I can see it we got more work to do but welcome back". After that I was still on house arrest and this girl was 100% by my side the whole time and she convinced me to go back to work temporarily and I did so it was work and go straight home for about 2 1/2 months then I got the bracelet off and it was go time. I came back to Dallas for New Years and joined GVO & South Sudanese Ent after leaving my last group in 2019 and it all went up from there went on the road again with Polo G to Arizona and just continuously everything was going right exactly how I wanted it to, and I started saving up money cause I was eventually gone put a promise ring on this girl or engage her because I wanted it to be the end of the road and lock it in, she was a few years younger so I wanted to time it right.
Then boom Covid came in and got my mom she was sick for a while and went to the hospital few times so I took a break off from DJing to help out which I ended up putting myself in another horrible position. Then she felt better I had to give up the money had saved and it put me in a bad position personally & in my relationship so I got back to DJing and was just going up and up getting all these gigs and private gigs and going on the road with some celebs and working with some big names so I felt like I was in a perfect spot but I still felt like it wasn't complete cause my relationship problems which I caused so I kinda tried to fight through it but it still won't let up even til this day still have dreams & regrets. It was a dumb purchase and I wished that I never went to Arizona earlier that year, but I still think about it here and there but now I'm in a good position in Dallas and been working with a lot of DJ's & Promoters & Producers that are all trying to get me back to the position I deserve to be in and I'm also starting to work on my own Management Company for Music & Professional Sports Players as of right now.
Can you talk to us a bit about the challenges and lessons you've learned along the way. Looking back would you say it's been easy or smooth in retrospect?
There were a lot of struggles I had days in which I broke down but never gave up cause I had a supportive team behind me and I concluded most of the struggles in my story but just going to jail, having relationship problems, financial stability on probation, and completing probation all played a big part. And moving to a bigger city in which I didn't really know much about was all a workout for me.
Thanks for sharing that. So, maybe next you can tell us a bit more about your work?
I currently DJ right now in Dallas Texas at Velvet Hookah Lounge on Thursdays and Sundays & Friends Hookah Lounge on Saturday's and etc usually I'm more apart of events that other promoters book me for, but I'm specialized really in Music & Management and a lot of people tell me to try and get into the actual business and become somebody big as a Manager or eventually turn into CEO, I'm really known out here as a DJ and that's how I got my name out here people would see "DJ Drew" on a flyer and they knew like "Yupp we there cause we know the type of energy bring and we loveee it" and some DJ's will DJ for themselves but I like DJing for the people because if the crowd not moving then your not doing your job right, you have to read the crowd and see what type of crowd you have because we always have mixed crowds down here and you have to Atleast hit every genre from Afrobeats to Hip Hop to Hispanic to Congo to Nigeria to Trap and etc and that's what also sets me apart from other DJ's cause I get told I'm a different breed and the fact that there's not a whole lot of East African DJ's out here that I know of and they can't play the way I play cause not all DJ's play the same every DJ is different and I get compliments from other DJ's like "I underestimated you" or "you know your music very well" so that's what sets me apart cause I don't follow other DJ's when I step in the booth I create my own wave and the crown always feels it.
What do you like and dislike about the city?
I love Dallas, especially the people and the selections of food but I feel like everybody here as for the African Nightclubs & Promoters is that everybody wants to be separate and do their own thing but never attempted to try to work together from what I at least know of.
Pricing:
Weddings $1500
Club Appearance $1000
Baby Shower $1000
Birthday Party $1200
Flights & Hotel Must Be Included
Contact Info: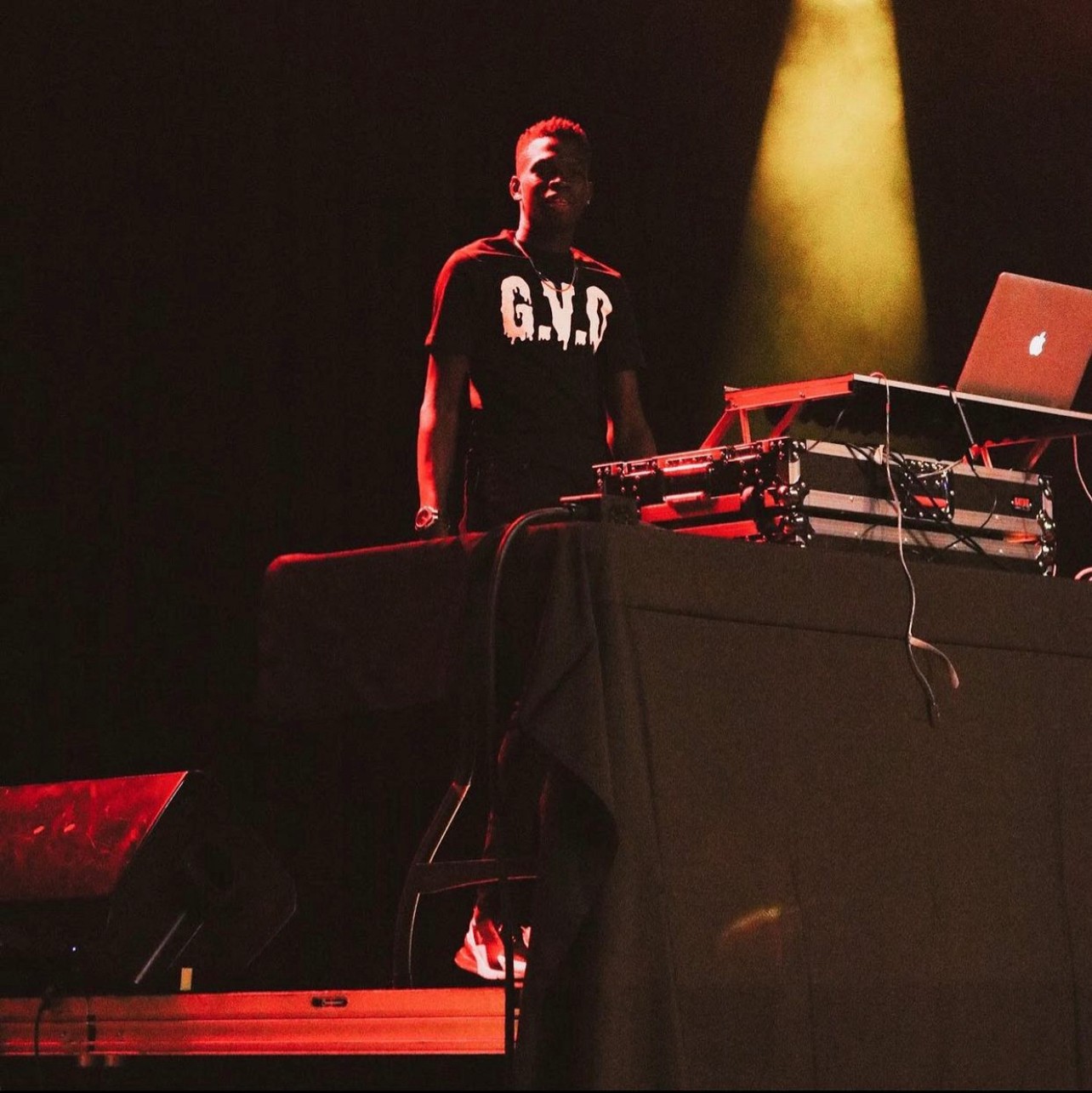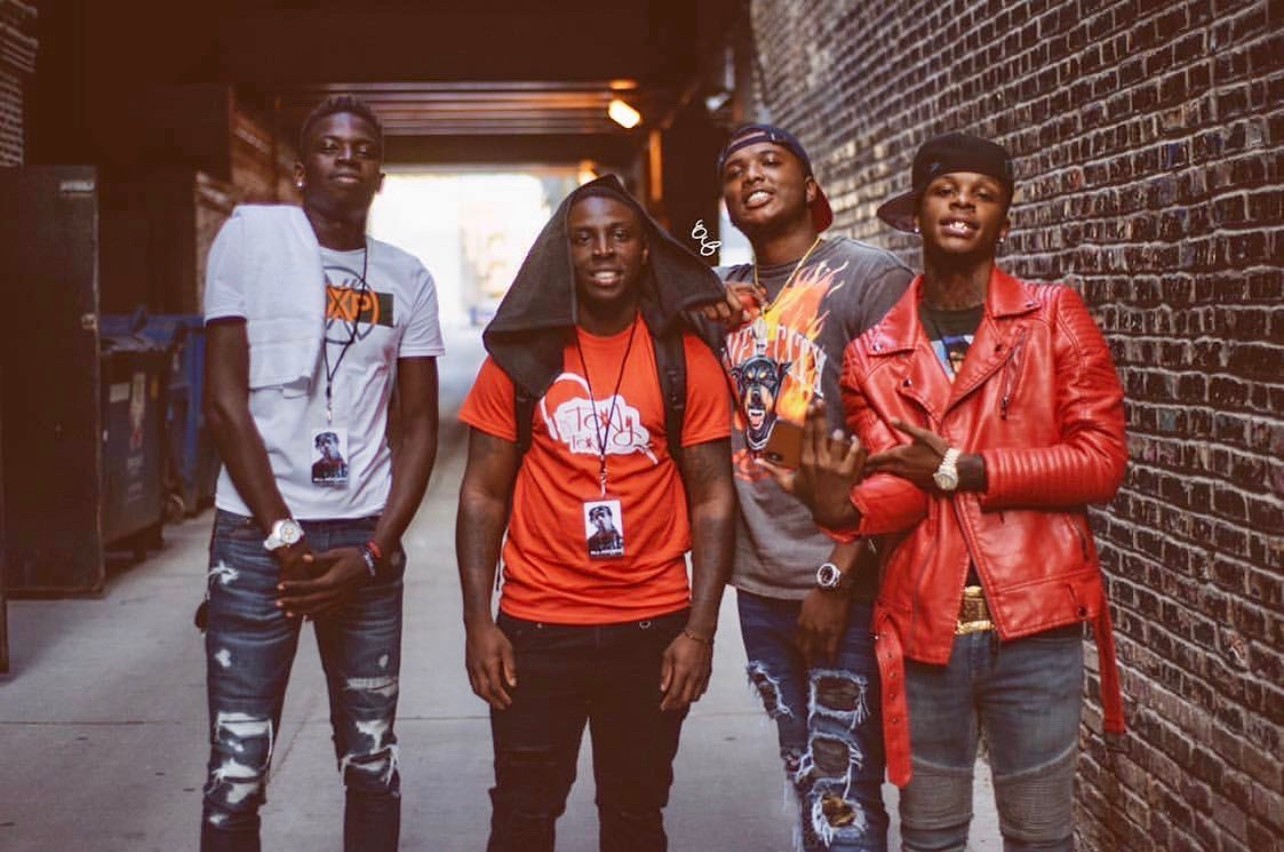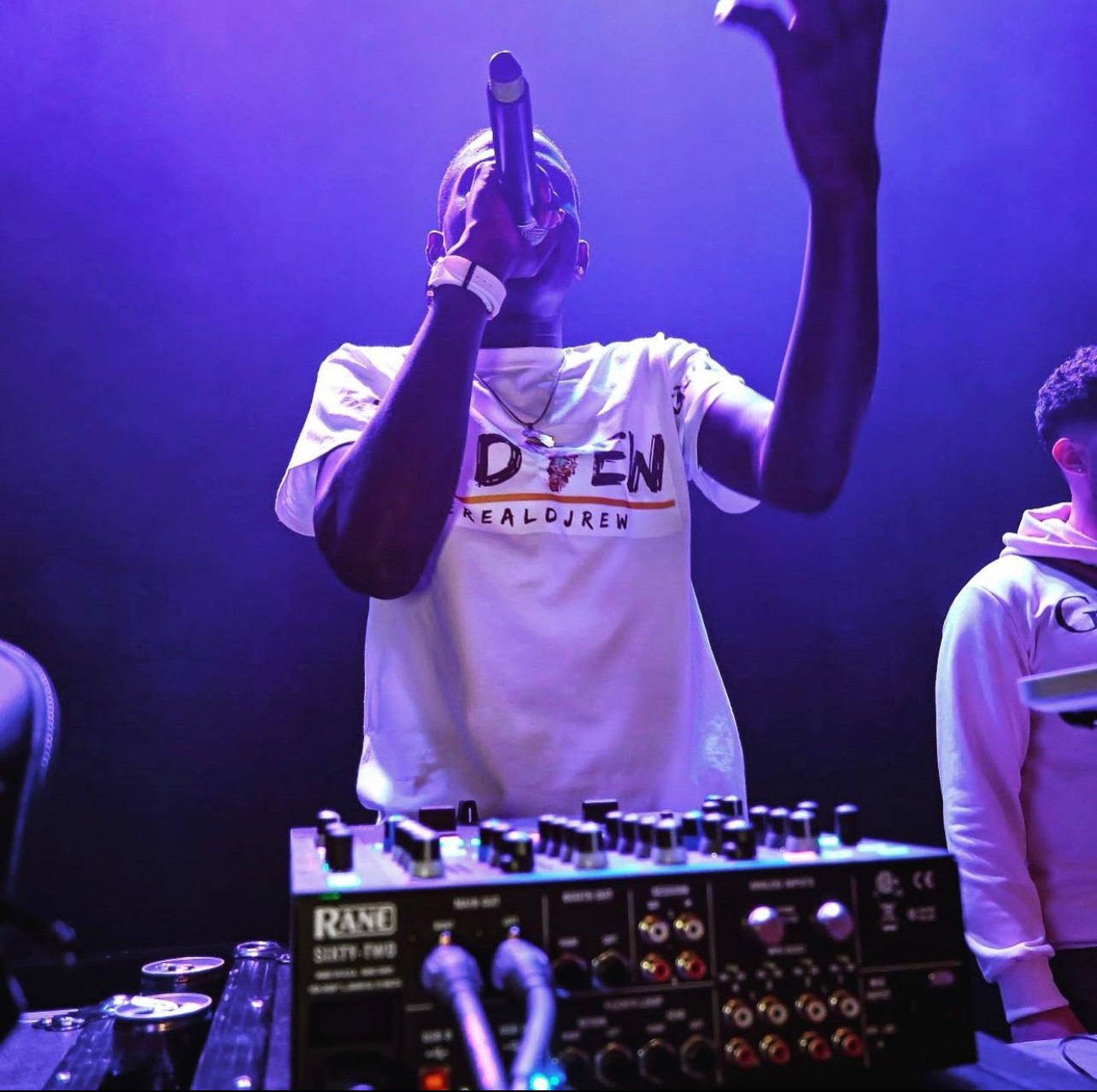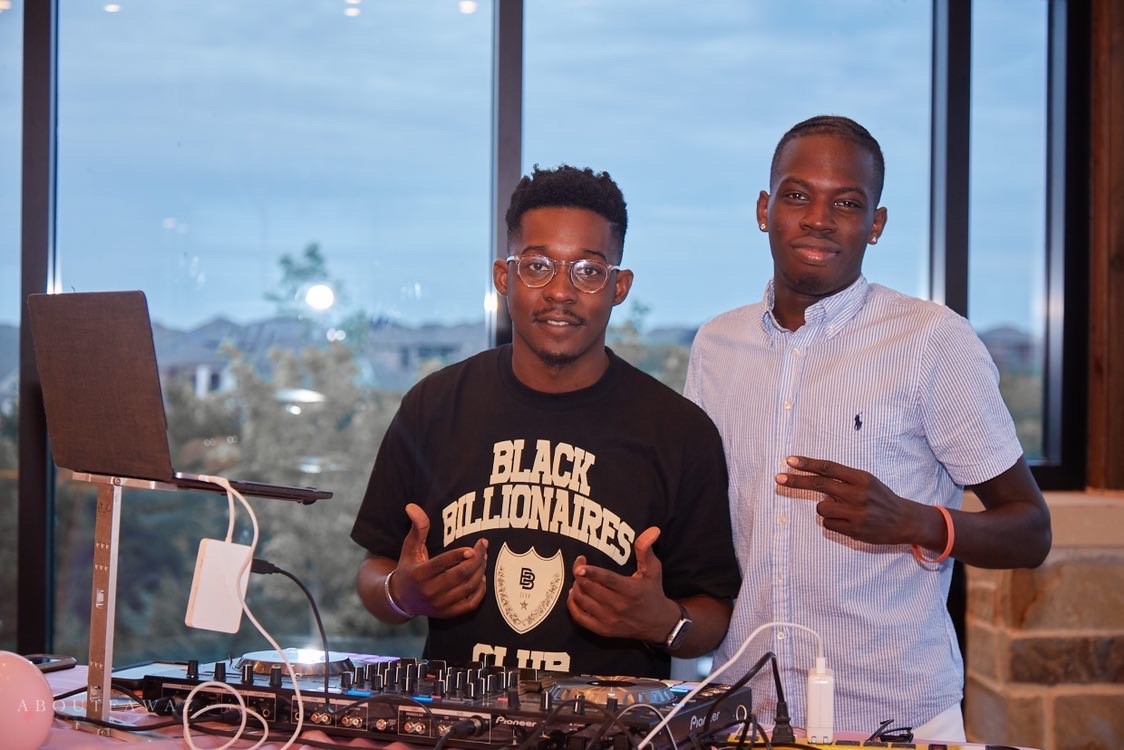 Suggest a Story:
 VoyageLA is built on recommendations from the community; it's how we uncover hidden gems, so if you or someone you know deserves recognition please let us know 
here.