Today we'd like to introduce you to Diana Schoenfield.
Hi Diana, can you start by introducing yourself? We'd love to learn more about how you got to where you are today?
I am a Movement Artist based in Los Angeles. Choreographer, dancer, director, art enthusiast, lover of grooves and moves. I still remember my dad twirling me around as a kid, kick-ball-changing our way through the house. My mom would play the piano, and we would dance to her riffs, carefree and full of joy. I think my love for movement and music was born right there, on the wood floors of our living room. Growing up in Nashville, we were always surrounded by live music and a flowing creativity. It was easy for me and my brothers to fall in love with music. I learned quickly that dancing unlocked a very intrinsic part of my being. Even before I took real dance lessons, I found myself inventing little phrases, quirky steps, awkward shapes, and rhythms. If there was a beat, I moved to it. And my parents encouraged my creativity in any form it presented itself. I loved connecting with others through movement. Our family trips to California combined with my flare for performing led to a deep-rooted dream to one day end up on the West Coast.
After training in Ballet, Jazz, Tap, Lyrical, and Hip Hop throughout my youth at a competition studio, as well as performing in our high school's show choir, I ended up applying to University of California, Irvine. There I received my B.F.A. in Dance Performance and my B.F.A. in Dance Choreography. I was fortunate enough to learn from Modern Dance legend Donald McKayle, performing with his company Etude Ensemble during my undergraduate years. While working towards my degrees, I fell in love with the immense Hip Hop Dance community in SoCal. I had not experienced that kind of energy in a Dance setting before, and I was instantly drawn to the passion of this community. I danced with Boogiezone Breed for a few years, and I also joined Entity Contemporary Dance, directed by Marissa Osato Moreno and Will Johnston. Meanwhile, at school I had the chance to perform with a few very talented Jazz Musicians and Clown Artists, developing my passion for collaboration and multidisciplinary creations. This specific combination of training molded the roots of who I am as an artist today. Every person I encountered during that time, on the stage and off, impacted my artistry profoundly as I was developing my voice as a creator.
Once graduating, I moved to Los Angeles to begin working professionally in the Dance industry. I had the remarkable opportunity to travel with Entity Contemporary Dance to Asia, where we taught movement workshops and performed our full-length work. In addition to dancing with my beloved Entity family, I joined Culture Shock LA, an incredible Hip Hop Dance company and organization dedicated to spreading empowerment and uplifting the community. I then had the opportunity to travel around Europe while touring with German artist Helene Fischer and an absolutely life-changing cast of artists and friends. I started working with Latin pop artist Sofía Reyes, performing throughout México, along with an amazing team I consider to be family. In 2019, I worked in my first Christmas extravaganza as a dancer in Cirque du Soleil's "Twas the Night Before" debut holiday concert, presented in Chicago and New York. 
One of my favorite parts of being an artist is having the chance to explore the world while doing what I love. Dance has taken me on some incredible adventures. I feel very lucky to have shared these experiences with such special artists and humans. Some other artists I have had the pleasure of working with include The Weeknd, Becky G, Jhay Cortez, PVRIS, Black Midi, Mulherin, Manuel the Band, GILA, Kloxii, and MILCK. I am also fortunate to have shared my original work in TedXOrangeCoast, Laguna Beach Festival of the Arts, the Capezio A.C.E. Awards, and the McCallum Choreography Festival in Palm Desert. In addition to performing and choreographing, I feel blessed to be able to connect with students near and far through Dance Education. From local classes at Movement Lifestyle and EDGE Performing Arts Center to international workshops across the globe, from online STEEZY Studio classes to my dad popping into my Zoom classes during the pandemic, sharing movement with others will always be something I cherish.
In early 2020, when the pandemic hit, I experienced an intense halt of action. I slowed down, as many of us did. I reconnected with my passions outside of dance. Painting. Writing. Films. Nature. Most importantly, I reconnected with my family. Through waves of nostalgia, I began to create from a different place emotionally. Through loss, isolation, and even immeasurable bouts of depression, I allowed myself to just be. I allowed myself to experience stillness without the rush of a calendar pressing the clock. I allowed myself to reflect without the pressures of comparison. I tried to embrace the possibilities of the unknown. I admit it was painful at times. I found myself constantly examining my childhood home videos, longing for comfort. I painted canvases of blue over and over, clinging to the soothing motion of repetition. I sometimes sat in silence at the base of my bed. I quietly stared at the patterns of light cascading in the afternoon, my own Aurora Borealis. Through these pauses, my passion for creating evolved. I remembered how inspired I am by life itself, beyond dance. In times when I felt most alone, I would focus on ideas and visuals I wanted to one day bring to life. It was often difficult to remain hopeful. But I learned resilience and a strength I did not previously possess. Through the darkness, I promised myself I would try to always meet myself where I was, not where I thought I should be.
Today in 2022, I still carry with me the residue of my life's previous phases. The lighter phases and the darker ones. I allow them to be a part of my story, of my artistry, and of who I am. I am truly thankful for every person I have been fortunate enough to connect with, near and far. These past few years have taught me so much about empathy and the power we hold as a community to bring about change, to inspire one another, and to create a better future. As I continue to evolve as an artist and person, I hope to always live and create from a place of love, compassion, and gratitude.
We all face challenges, but looking back would you describe it as a relatively smooth road?
Every journey has adversities, and mine has been no exception. I believe one of the greatest obstacles I have faced has been the oscillations of my mental health. As a professional dancer living in an intensely digital age, it can be very easy to fall into the dark pit of comparison. Challenges that could be difficult on their own, such as mood swings or personal struggles, become intensified when you have a curated window into someone else's seemingly perfect life. I have learned that comparing myself to others not only leads to anxiety but it stifles my creativity. At times, I wondered if I was on the right timeline. But I have learned there is no correct timeline, every journey is different, every phase significant. The moments of darkness, the moments of light, the moments of pain and discomfort, the moments of passion and exhilaration, the moments of silence and pause: these are all a part of my timeline, a part of who I am. As I grow as an artist, I carry with me a sense of peace, even through the most turbulent of shifts and changes. I have learned to find beauty in the peaks and valleys of my mind. Acknowledging the depths of my emotional experience fuels my artistry. It helps me to feel safe when my mind takes me to dark places. Even more importantly, the support of my family, my friends, and my community has carried me in ways I am beyond grateful for. Through love and movement, I continue to find healing.
Alright, so let's switch gears a bit and talk business. What should we know about your work?
As a Movement Artist, I love to create from a personal place that reflects vulnerability and raw human experience. I love to experiment visually and physically with different cinematic elements, effects, and variables. I am particularly inspired by themes of intimacy. One of my favorite Dance projects I have created involved using an array of brightly-colored acrylic paints. I played with the sensuality and expression of each color, the tangible sensation of the paint smothering the body, the way the colors mixed together. It was exhilarating to discover how each color could emulate something specific while also being very stimulating visually. Recently, my work has been inspired by ideas of distortion. Both metaphorically and literally. During my loneliest phase of the pandemic, I found myself laying on the floor of my bedroom, mesmerized by the distorted light reflecting off my drawer knobs. I loved how slivers of rainbows trickled down my furniture. As the sun began to set, the shadows crawled along, and I found myself thinking of home. This inspired a vast breadth of exploration within my choreographic journey. I wanted to examine nostalgia itself and the distorted ways we piece together memories. Along with these ideas came thoughts of intimacy, whispers, tranquility, secrecy, manipulation, familial bonds.
I had the opportunity to further research these ideas in a film titled "beyond" which I created in 2021, commissioned by Entity Contemporary Dance. Featuring fellow company member Eugenia Rodriguez and myself, "beyond" illuminated the different phases we experience in remembering someone who is no longer with us. Using light itself as an embodiment of memory, we slipped through prisms, reflections, shadows, silhouettes. I loved discovering how we could warp our movement visually through the glass, plastic, crystal doorknobs, and so on, paralleling the way time itself warps our memories. It was a very special process, creatively and personally. My family had recently lost my Uncle Howard, my dad's older brother. In many ways, "beyond" was inspired by him, and particularly the unique bond between siblings. Although there is pain in loss, there is also love. Creating this work reminded me that through movement, we heal. We connect, transcend, document, embody, express, evolve, release. This process reminded me how beautiful it is to really love someone. And how beautiful it is to remember them.
Is there anything else you'd like to share with our readers?
The world is better with you in it. Sending love. Sending light. 
Contact Info: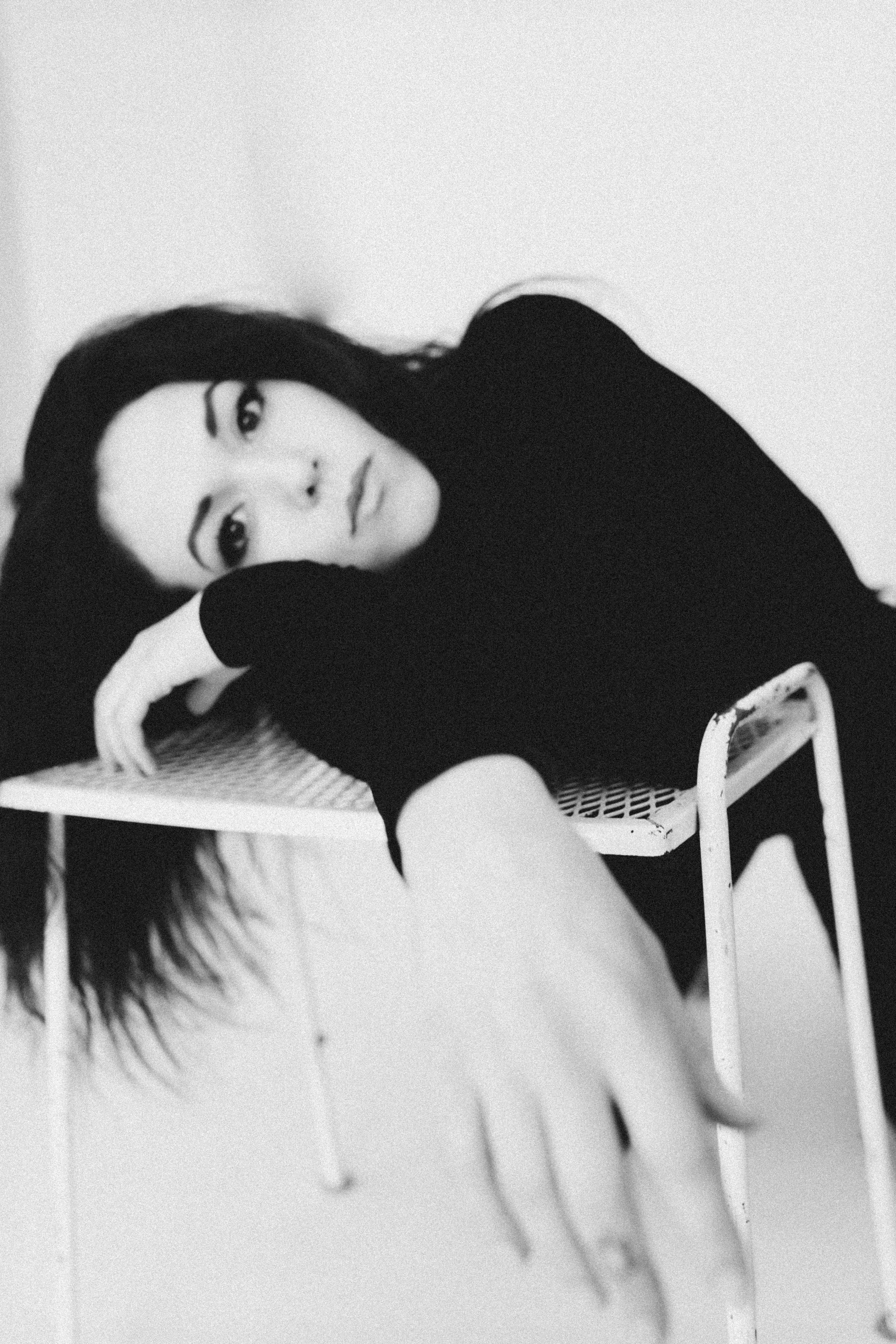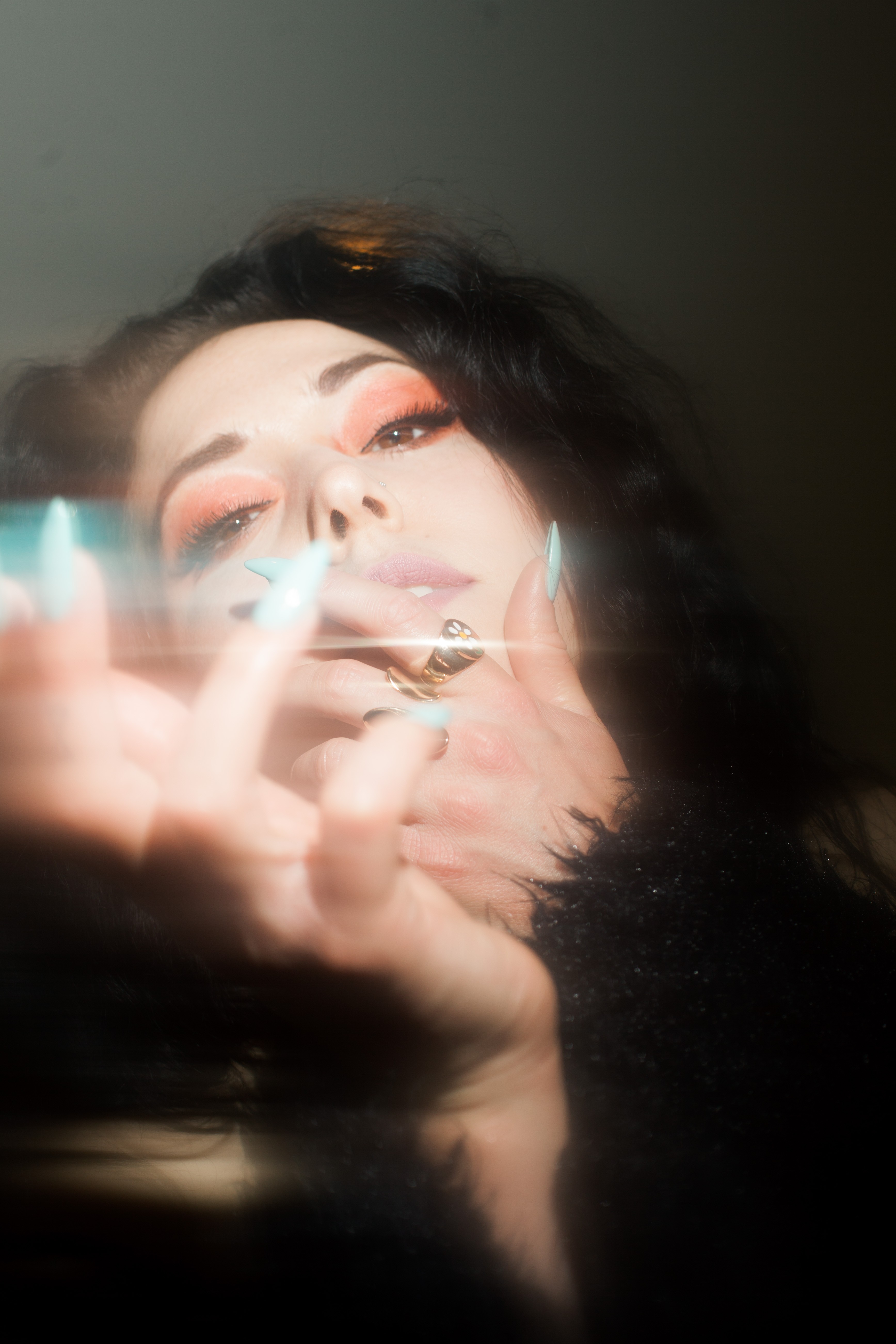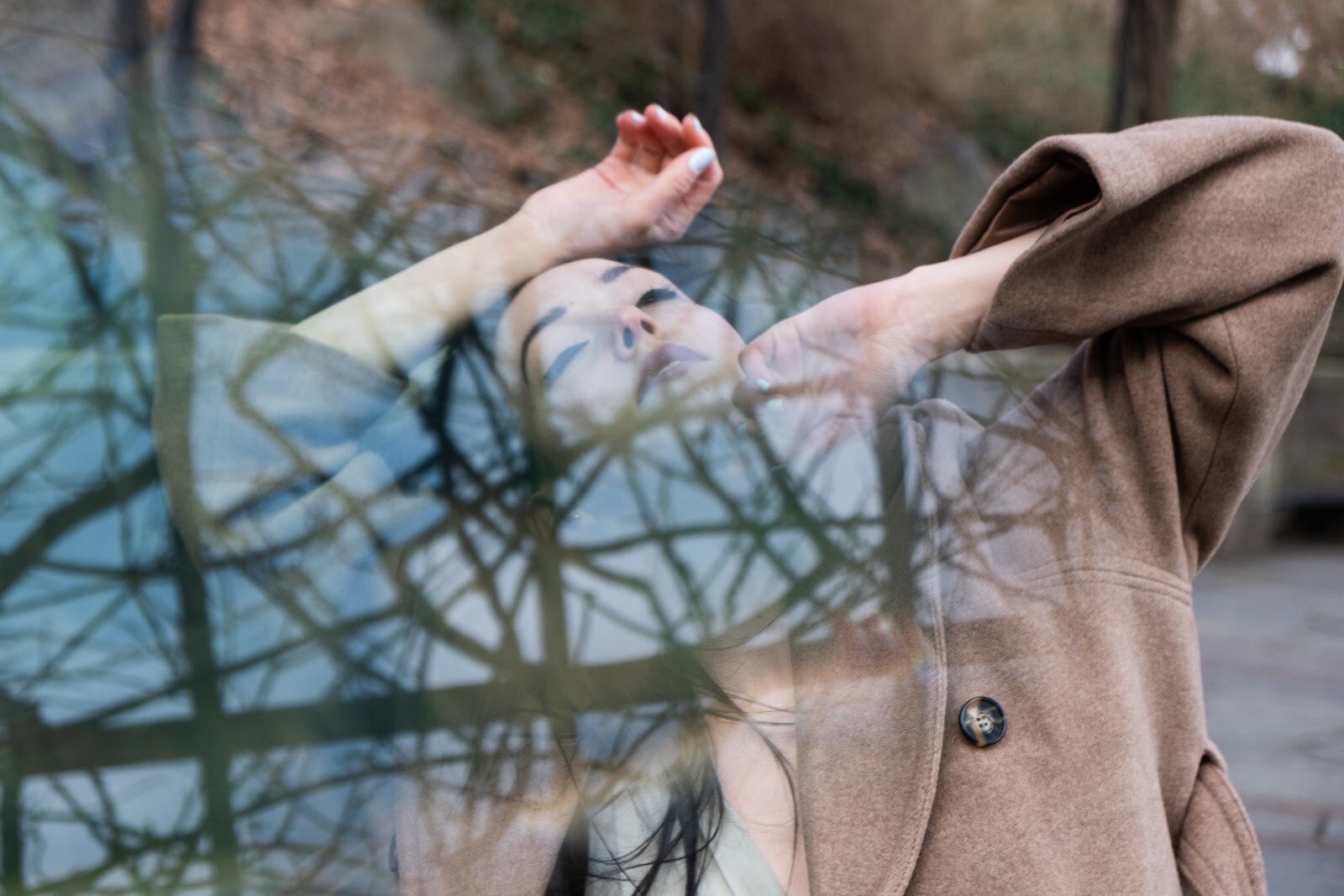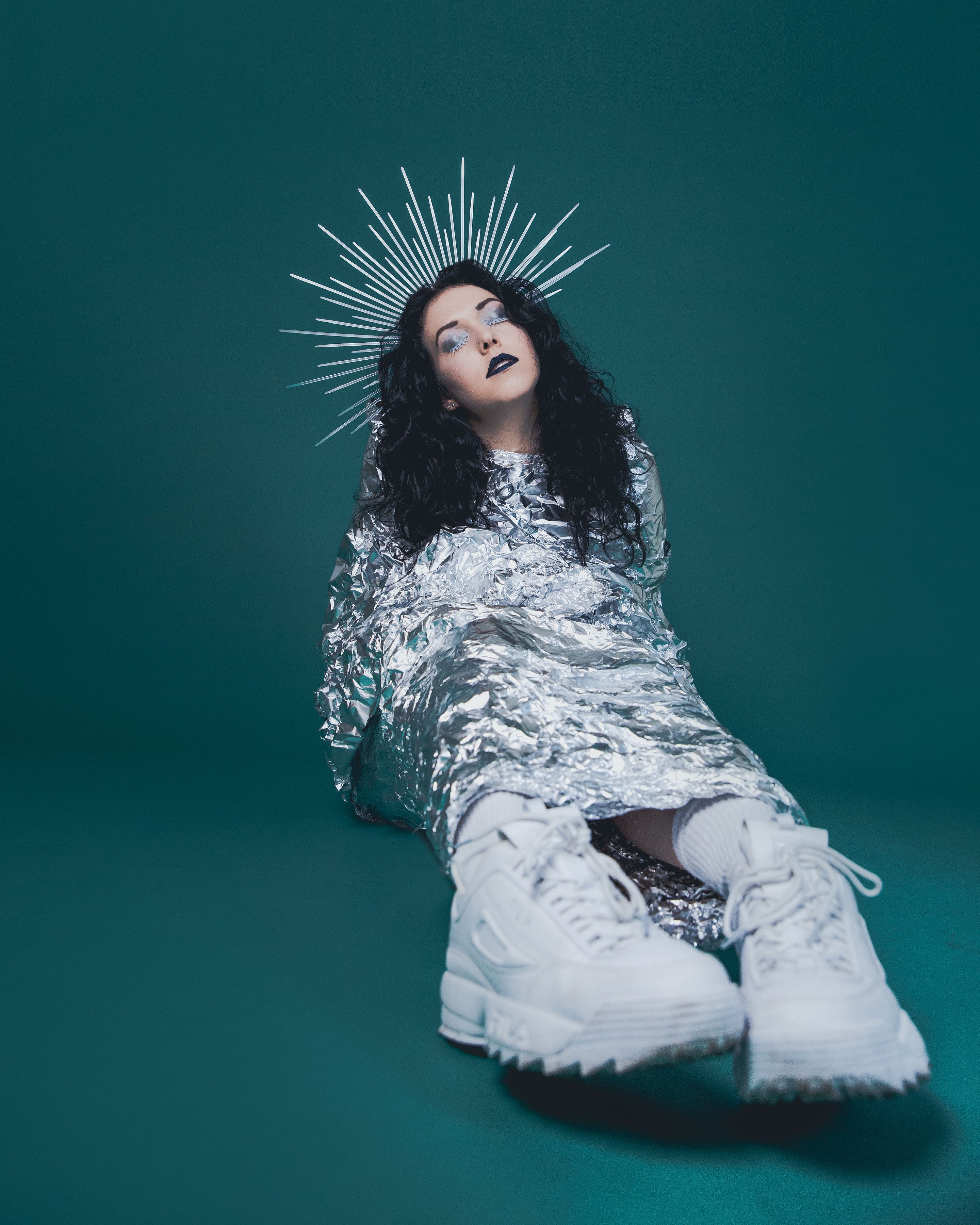 Image Credits
Camryn Eakes, Allie Costello, Michaela Todaro, Ben Rountree
Suggest a Story:
 VoyageLA is built on recommendations from the community; it's how we uncover hidden gems, so if you or someone you know deserves recognition please let us know 
here.