Today we'd like to introduce you to Dan Cantrell. 
Dan, we appreciate you taking the time to share your story with us today. Where does your story begin?
I began composing music when I was 11 years old as a way of dodging reading my music assignments. I've always had that notion to create something new that speaks to my heart and expresses what I have to say as an individual rather than follow a formula. With the help of many amazing teachers and inspiring friends, I learned that composing and improvising was a way of turning aversion into intention and weakness into strength. I discovered that composing and improvising was a way of finding deep and genuine connection across art forms and musical genres. People don't want to interact with a formula or an assignment in artistic collaboration; they want to deepen their connection to one another and to plot a straight line to the muses and source energy. Expressing the universal truth of music and art through the filter of your unique human experience allows you to truly give form to the magic that connects us to each other throughout time. 
In discovering this connection, I was drawn towards collaboration with both dance and film. 
Dance inspired me because of the immediacy and intimacy of music and movement. That combination is so sublime and can be truly spontaneous. 
Film has an awesome way of combining the visual/aural senses and semiotics into one experience. Music is so potent in this combination. It astonished me and delighted me to put music to film. I always felt a sense of creative exploration and enjoyment working with film and animation. 
At CalArts, where I got my undergraduate degree in Composition and piano performance, I collaborated with many amazing artists. In particular, the filmmakers, animators, and choreographers inspired me. Many of my professors worked in the industry and would occasionally bring me along to film scoring sessions. It totally lit me up. I loved seeing them work there so much. 
In the "real world," I worked towards film scoring as much as I could. I did a live-to-tape television series, worked with all the filmmakers and directors I could, and kept composing my own music. I moved to the bay area in 2000, just after attending Mendocino Balkan music and dance camp. 
In the bay, I collaborated with Documentary filmmakers at KQED, worked at WildBrain animation studios, and played in several incredible bands, establishing long-term friendships and artistic partnerships. I also got to record on epic recording projects, including with Tom Waits, Beats Antique, and Joanna Newsom. 
I was thrilled to compose music to the Marvelous Misadventures of Flapjack on Cartoon Network. That show was amazing, and I loved every twisted minute of it. 
Traveling was influential to my music and playing. I traveled across Europe, Eastern Europe, and Turkey studying Folk and Romani music traditions. 
My bay area chapter wrapped up after 20 years, and I recently moved back to LA to reconnect with friends and collaborators. I'm very excited to keep working on film music and recording in this energized and enthusiastic city. 
We all face challenges, but looking back, would you describe it as a relatively smooth road?
It is as smooth as you want it to be. I think the real difficulty lies in comparison. Comparison seems to be such a huge part of the monetization element of the music business, which is part of it all but feels like the antithesis of true creativity. There were times that I felt very in the flow of things where making money was a nice consequence of being totally aligned and following my heart. There were also difficult times when I fell out of alignment when I thought I should make art a certain way to make money or to reach a certain demographic. 
You start comparing your path and your art to other people and making judgments about who is successful and why and it seems to lead down a long spiraling road to disappointment. 
I don't think we get to decide ourselves what other people want to hear or see. I think we get to decide to stay inspired and aligned, and that is the best we can do. The wheels are always turning, and there are always new and difficult ways one will be drawn towards monetizing your art and pleasing people. I try to remember to stay true to myself, to be a humble vessel for the muses, and then I feel good. There are always plenty of difficulties, and I've been burdened with lots of them, but I notice they arise from those secondary experiences. Having your art make money primarily, misunderstanding yourself and your colleagues, comparing yourself and your journey to others, and doubting yourself. 
Thanks – so, what else should our readers know about your work and what you're currently focused on?
I am a composer primarily, but it is nearly impossible to separate my composition from my musical performance and improvisation practice. They are a symbiotic experience that feed one another, and I bounce my focus between them all the time. I deeply love working with film and television scoring, and I do think my instincts in that arena set me apart. It's both a puzzle solving, and a letting go into what is the right expression for the overall intention of the film. 
I love writing and performing on unusual acoustic instruments and integrating them into soundtracks. I've played the accordion for nearly 30 years, studying the music of the middle east, Balkan and Romany traditions. I am also an accomplished musical saw player, and recently created an epic musical saw album called "Hymns for Ancient Trees," and a ghost saw orchestra-inspired EP called "Deathday Music" featuring 30 tracks of musical saws played together. 
I aspire to bring new beauty and depth into the world, particularly in the synthesis of music and film, but also with musical performance in ensembles, as a soloist, as a composer, and as a recording artist. 
I have treasured my experiences collaborating with well-known bands, other composers, and musical artists on record albums and scores. 
I feel it all comes back to that same concept of allowing the river of music and art throughout history resonating with source energy flow through you like a vessel so that you give it a unique form and spin that is universal, connective, and still from your heart. 
Any advice for finding a mentor or networking in general?
I never overlook anything. The best job or experience can come from the simplest interaction. I got my favorite job ever by doing a free project for a friend of a friend, recorded on a 4-track recorder. I played accordion and silver flute. Just say yes and do your best no matter the stakes or how bad a silver flute player you are. I think it is important to stay true to yourself and your intention with art. People will recognize that motivation and imagine you in alignment with their project because of it. 
If you can carry the intention of truth and your own integrity into as many aspects of life as you can and take it out into the world, I think you stand much more of a chance to be a magnet for the right experience. It's likely more useful to shine that light than to update your website or social media account one more time. That's just my take (coming from a guy who is admittedly terrible at updating his social media sites). I've had better results from random fun conversations and saying yes to unlikely opportunities than by paying for admission into networking events. Stay true to yourself and your intention. Really enjoy what you do and do what you enjoy. That kind of emotion is palpable and draws more of itself to you. 
Contact Info: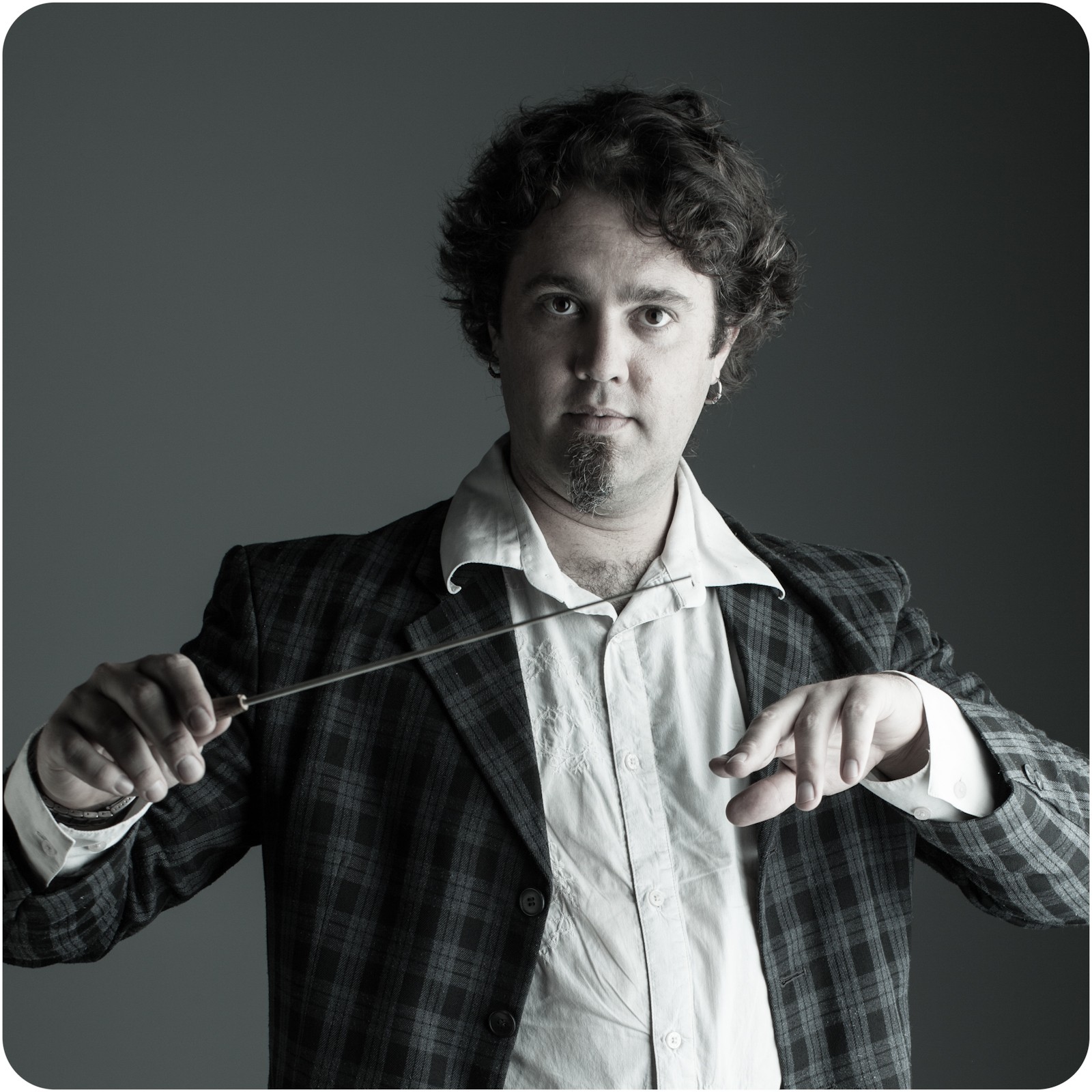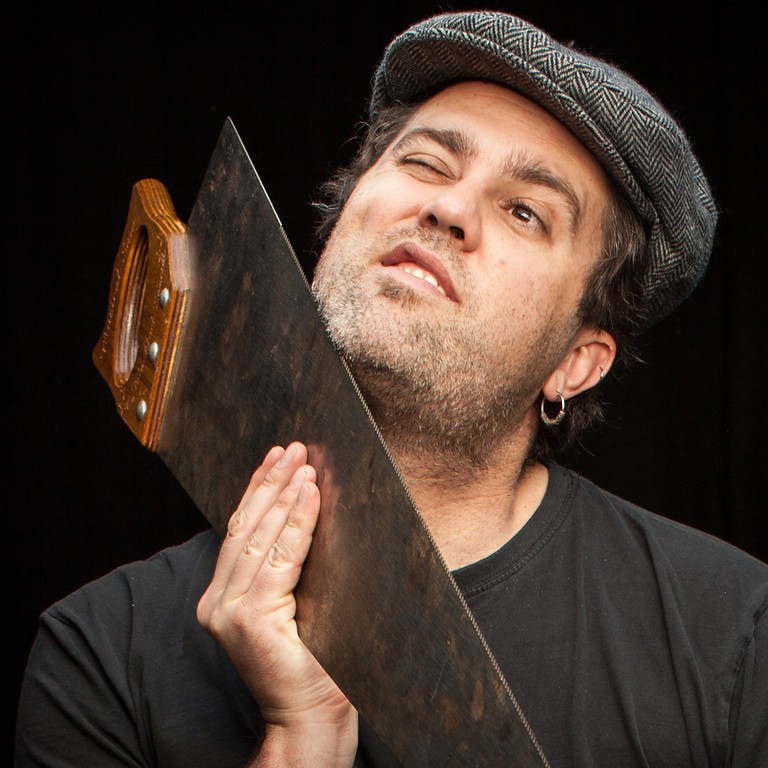 Image Credits
Steve Haimovitz
Calvin Lai
Sonja Drakulich
Suggest a Story:
 VoyageLA is built on recommendations from the community; it's how we uncover hidden gems, so if you or someone you know deserves recognition please let us know 
here.