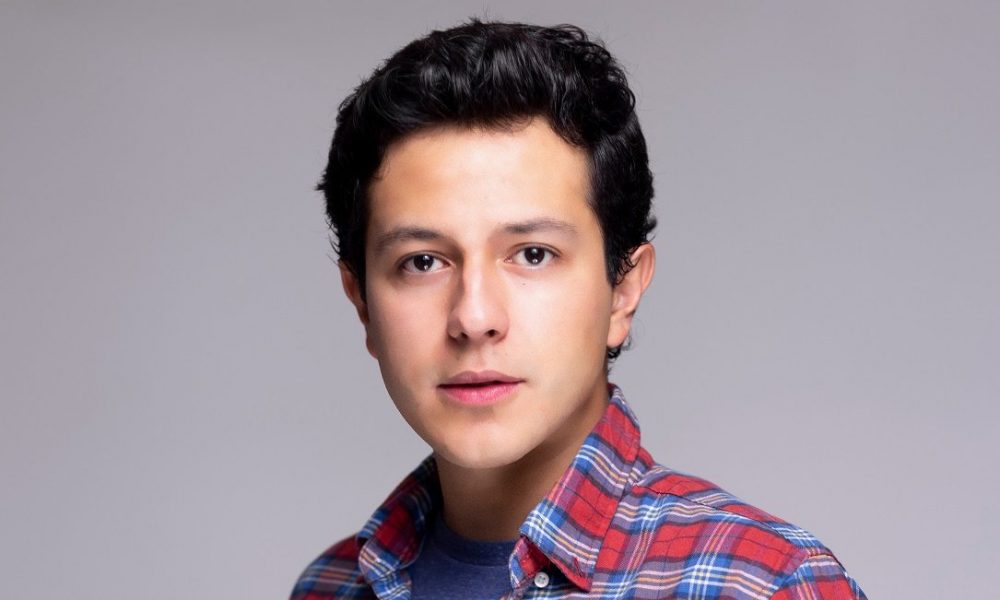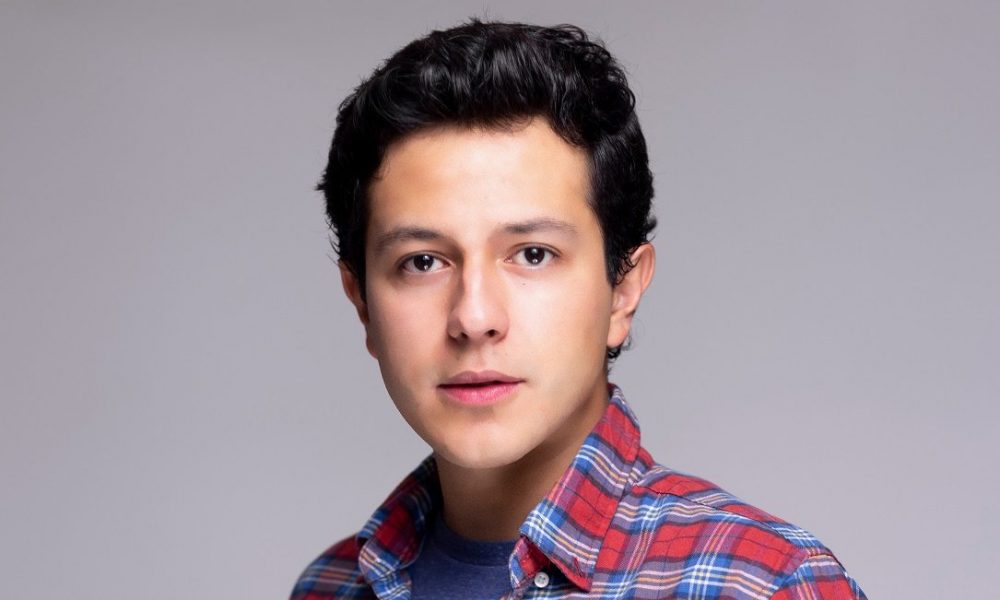 Today we'd like to introduce you to Benjamin Ortiz.
Hi Benjamin, can you start by introducing yourself? We'd love to learn more about how you got to where you are today?
I was born and raised in Mexico City to architect parents. Growing up, I wanted to be a lawyer, a soccer player (which funny enough, I ended up playing professionally for a short time), a doctor, an architect, etc.; but never looked into theatre/acting or anything related to the entertainment industry. I guess that part of it was because everyone in my family was everything but artists.
As a child, I always loved trying new things and learning everything I could. I have so many fond memories of special moments. One of my strongest memories is when my dad took me to the movie theatre for the first time. We watched Harry Potter and I remember feeling like in another world. I felt the magic of the Harry Potter world, but also the magic of the entertainment industry. I fell in love with movies, but that was it; in that moment, becoming an actor wasn't in my plans. Even though my life has always been surrounded by art, following a career in it wasn't an option until middle school.
I took my first drama class in middle school and almost suddenly, I knew what I wanted to do for the rest of my life. I wanted to be part of that movie magic. I wanted to live in these worlds and experience these different lives playing to be another person under different circumstances. Theatre became my happy place. I found a community of artists who were open-minded, creative, passionate, interesting, kind, and supportive. After that, I kept taking acting classes and workshops every Saturday for almost four years in CasAzul (one of Mexico's top acting schools), as well as my drama classes in high school.
Convincing my parents to support my acting dreams (since it was something not common or conventional in my family) was no simple task.
In my teenage years, I started to have moments of self-doubt and insecurity, but thanks to acting and theatre, I found myself, I found the confidence and self-esteem that an insecure teenager needed. I realized I was being myself and that that is the most important thing to be in life and in this industry.
After graduating high school, I took a gap year (unintentionally) while I figured out my best options for college. I knew in my junior year of high school that if I really wanted to pursue my dream, I needed to study in the US, the mecca of entertainment. I knew I wanted to work with the best people and work in the best projects. Hence, pursuing a bachelor's degree in acting in the US made perfect sense. I looked into Columbia College Chicago's theatre program and felt a connection to it. I really liked what I saw. Soon after, I was starting my freshman year in Chicago.
Moving to a different country in order to study and follow my dreams and goals sounds like a utopia. I'd say it is, but it isn't at the same time. There were ups and downs but 90% of my time was amazing; I met people from around the world, made friends for life, met so many talented peers and teachers who became mentors and friends. The other 10% were nostalgic moments, homesick moments, lonely moments… but at the end of the day, my love for acting and entertainment was stronger than all of that. Remembering my goals and dreams always helped me in difficult times; times when there was a split second of doubt, of fear, of hesitation, of impostor syndrome, etc. It's all about keep pushing, and as my manager says, "We gotta remember that this is a marathon and not a sprint". Throughout my time at Columbia, I fell in love with Chicago, the people, my classes, my school, friends, teachers, the craft, the art and I had no doubt that this is my path.
During my time at Columbia, I was in 12 shorts, four plays, two independent feature films (one which will be submitted to Sundance this 2021), and got certified with recommended pass in unarmed fighting, rapier and dagger, and broadsword by the Society of American Fight Directors and the British Academy of Stage and Screen Combat.
During my last semester at Columbia (Spring 2020), I was anxious, worried, and afraid. I didn't know what was gonna happen after graduation. I had no clear sight of the path I had been building for myself. The uncertainty was killing me (especially being under a student visa). Nevertheless, that January, I took a two-week class in LA. It was one of the best experiences I've ever had. I got to meet so many high industry professionals and perform scenes for them. One of the guest speakers was a talent manager: Laina Cohn. We connected on social media a couple of days after meeting her and clicked so well that we started working together and I signed for management representation with her. I am forever grateful with her for trusting a new foreign actor and be willing to help him grow as a person and artist in this crazy industry. Seriously, I wouldn't be here right now if it wasn't for her. I truly believe that we have the power to create our own reality and that everything happens for a reason. And whatever happens, it's always for the highest good.
I graduated from Columbia (Summa Cum Laude) with a BA in Acting and a Voiceover minor in May of 2020. Before my last semester, I had no idea what the future held and was nervous about it all. After my last semester, I knew what I had to do and I had Laina's support – which was crucial to make a lot of life decisions -, so I moved to LA in August of 2020. Soon after, in October 2020, I landed my first Hollywood role in an MGM movie starring Channing Tatum. Being on my first ever big studio set, acting side to side with such a big-name actor has definitely been the best experience in my career and probably my life. Then, in December of 2020, I was SO close to landing my first leading role in an Amazon show but unfortunately, it didn't move forward for me. That's the industry though. Now, I'm in the process of finishing building my team up by talking to people, being in meeting with agents, lawyers, publicists, etc. and it has definitely not been the smoothest ride, but I am loving every single second of it.
Can you talk to us a bit about the challenges and lessons you've learned along the way. Looking back would you say it's been easy or smooth in retrospect?
It has definitely not been a smooth road. There have been great and amazing moments, but there have also been such down moments. Moments of solitude, loneliness, doubt, breakdowns, hesitation, reflection, etc. I'd say the toughest part of being a new-coming actor is the amount of rejection from auditions and also the lack of financial stability. But I always remember what my first acting teacher told me once: "When it comes to auditions, you gotta do them and forget about them. Because most of the time you won't get called back".
This is something that really got stuck in my head and now makes perfect sense. It's not healthy to overthink an audition and be expecting to hear back from them. We gotta do our best for the audition and as soon as that's done, forget about it and move on to the next. If they call us back, amazing. If they don't, at least we didn't have any high expectations so it's easier to let rejection slide and not affect us in an unhealthy way.
Another big struggle for me was being far from home, from the culture, traditions, people, food, and places that saw me grow for 20 years. But I've also been a very independent person, which I think has been key to keep pushing, fighting, and working for my goals and dreams. There have been moments when I feel like giving up. It's easy to focus on the negative sometimes, but once we realize that we can do whatever we want in this world if we fight for it, it becomes easier to focus on the good. And by doing so, we are automatically changing our energy and therefore we attract the good as well.
I truly believe that if you pour your heart into what you believe in and you're passionate, dedicated, and persistent, great things will happen.
Thanks for sharing that. So, maybe next you can tell us a bit more about your work?
Back when I was in Mexico, I had my first role in the indie film "Los Herederos". I was also in the play "Más Vale Pájaro en Mano…" during a Theatre festival. At the end of the night, there was an award ceremony and I was given the award for "Best Male Performance". A night I'll never forget. I was also in three other plays before moving to Chicago. In Chicago (through Columbia College) I did 12 short films, I was in four plays, and did a couple of voiceovers for animated shorts as well. Outside of Columbia, I had a role in the indie film "Bleed American" directed by Tre Manchester, and soon after landed my first lead role in a feature film: The Timemaker.
I am so proud of this movie. I remember seeing the audition notice on a Facebook group. I read the character description and the synopsis for the film and immediately sent the writer/producer/director a text asking for an audition slot. I was visiting my grandma in another town in Mexico when I got the sides and script. I remember it was late at night, so I would start reading the script and then finish the next morning. However, I couldn't get my eyes off of it and sat there till I finished it. The Timemaker has been the only script that has made me tear up. As soon as I finished it, I sent a text to the writer and told her how beautiful her script was and how we need to be making more of these films. In that moment, I knew I wanted and HAD TO be part of this film. A couple of weeks after that, I flew to Chicago to start the fall semester of 2018.
The day after arriving to Chicago, I went to do the audition. First thing I did when I was out of the audition place was call my parents and tell them I had landed a lead role in this movie. The Timemaker is my favorite project I've been in so far. It's such a beautiful story about love for life, for friends, for family, for dreams. Crazily enough, the movie starts after there was a global pandemic that killed 20% of the population; classes went full online after this, it's a new world with new restrictions and new ways of living…the crazy part? This script was written five years ago…
What quality or characteristic do you feel is most important to your success?
I'd say definitely patience, dedication, focus, charisma, and work ethic. Life is full of so many different experiences, situations, people, etc. and sometimes it's easy to get lost in all the noise and chaos and lose sight of our goals. I'm not saying it's a bad thing. We are human beings living in this 3D world. It's valid to have bad moments; it's valid to fall, to be down, to make mistakes, and get lost in the chaos and noise and just live life. But, in my opinion, the important thing is to know how to get back on track. To follow our dreams and work our asses off for them. We cannot change the past, but it's important to learn from it; never make the same mistake twice. We also cannot know the future, so there's no point in worrying about it. We only have the present moment, and we have to be in it and enjoy it. This goes for acting and life, just live the moment and seize the day.
It's not the situations that define us, but how we deal with them. We can choose how to react and deal to any circumstance, good or bad, pleasant or unpleasant. And that's the difference. That is what makes us stand out. That's when we go from living in this world to making it ours. Life is individual but we are still all connected. By enjoying the moment and doing things that fill our hearts and souls, we are in harmony, and therefore, we are creating our own reality and attracting similar energies.
Contact Info:

Image Credits:
La Nat Studio, Manuel Santuario
Suggest a Story:
 VoyageLA is built on recommendations from the community; it's how we uncover hidden gems, so if you or someone you know deserves recognition please let us know 
here.