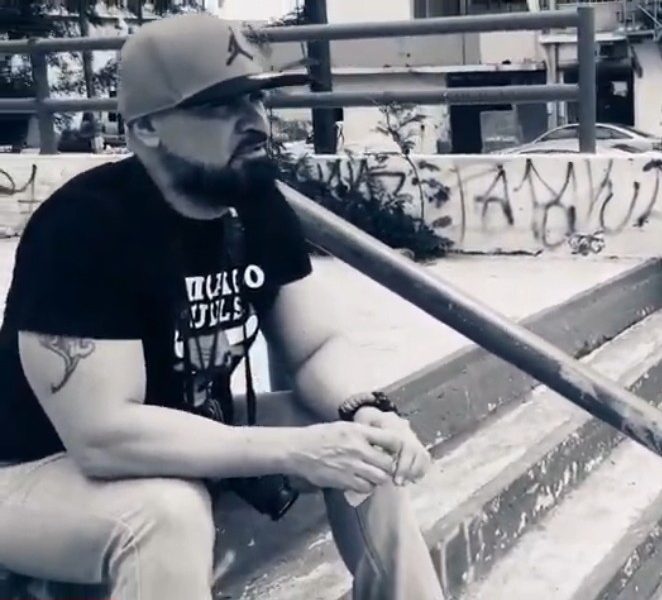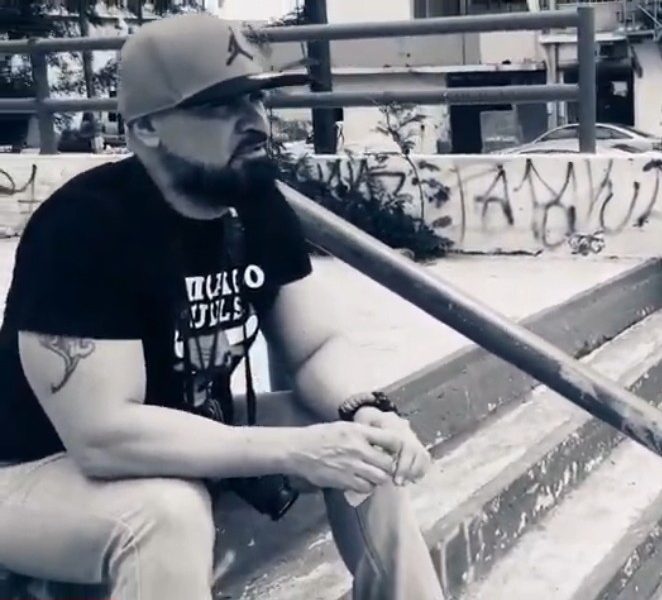 Today we'd like to introduce you to Anthony Sturmas.
Being an artist is no joke, it really depends on you and what income you can produce from it. Any artist can always get the odd jobs but being persistent in the journey is what will ultimately bring you that final reward. I often believe that it's not so much the talent but the drive and determination that'll bring you there. I've known many great artists in my life that I thought would go far. It was later in life that I would learn many of them gave up because the fight was too hard. 
My mother was born in Cordoba Argentina and my father came from Lithuania. They were both talented artists. I remember my mother drawing these beautiful women by the river and my father carved some of the most incredible sculptures from wood. I guess it's safe to assume that my talent came from my parents. The real question here is, will I do something with this talent? 
When I graduated from high school, I was accepted to Art Center, for an illustration class, and simultaneously, offered a Ford Motor Scholarship. I chose to turn down the scholarship to pursue my career at Art Center. I didn't have an exact direction, but I knew art was what I wanted to do for a living. 
I began making small amounts of money, street hustling, by airbrushing t-shirts, painting on small businesses, and creating logos for record studios in Melrose and Hollywood. It was during this time I met Skez and Pheene from Long Beach. We would graffiti the freeway under 9th street near the bike trail that connected to San Pedro. There was a point where the bikers and joggers started to stop and watch us paint. Skez came up with the idea to go the Yard and the Belmont Tunnels, in Los Angeles, where some of the best LA graffiti writers painted.  This is where some of the best artists could exchange styles, learn from each other, share, tag each other's sketchbooks and grow. The talent was raw and original and networking was at its finest. 
Most of my friends were super talented, but sadly, ended up going down a wrong path, living a life of crime just to impress girls. This was a challenge that I faced, to stay on the right path. That was a lifestyle I never intended for myself and kept my eye in making a living through my art. 
With every dream we all face challenges and I remember knowing I wanted to use my talent but, I too, had to take those odd jobs. I was a chauffeur, I checked in members at Gold's Gym, a bodyguard for the Prince of Thailand and even an executive for Target. It was during those jobs that I was really questioning what I really wanted to be for the rest of my life. This is always a thought to struggle through. It's part of the pain of achieving your dreams and you just have to embrace it. 
As anyone in my mind set would think, I thought getting a degree would help. I had my sights set on Cal Arts in Valencia. I applied three separate times and was accepted each time but unfortunately, the scholarships were nowhere near what I needed. 
After speaking with the Cal Arts president, I learned that the tuition was so high due to more than half the students dropping out because the program was so intense. I decided to take some years off to network and save money. With this determination I was finally able to go back and get my degree. Don't follow everybody else's path, make your own. 
In my schooling I earned my BFS in Multimedia Animation from the Art Institute in LA, I graduated early and went and taught a pilot program for USC. This is where I met Bill Recinos. Recinos was an instructor at AI as well as the story boarder for the 1980s cult film Ghostbusters. Recinos made the biggest impact on me in my journey as a storyboard artist. When I left AI, I took everything he taught me as well as his mentorship and applied it to all my gigs. I am forever grateful for his help.
Today I am a full-time storyboard artist and I have had the honor of working with some of the best entertainment companies. Twitch Prime (Amazon), Nickelodeon, ATT, NBC, Sprint, Toyota, and (POTC) Pirates of the Caribbean are just a few. I have also worked with director Steven Kiefer for Pretty Little Liars, Anthony Ferrante for Hello hero, director Jerren Lauder for The Inhabitant, and most recently with director Robert Restro for the feature film Z Dead End as the senior storyboard artist. This film is starring Robert LaSardo, Kane Warren Hodder, Jane Fiore, Roger Corman, Eva Hamilton, Joe Castro special EFX, Jeremy Wanek VFX supervisor, Felissa Rose and Angie Stevenson.  Projects like this land when you live and breathe this industry. Work at it 24/7.
For twenty years I have been working as a concept storyboard artist here in LA. Every single project has been incredible and exciting. You never know who will call you to work on their film and the makes it even better. 
Being a storyboard artist is challenging and there are some things you should know. You must love to draw. Most of my days, actually every single day, is drawing. Once you get picked up for a film you must do at least 20 frames a day, if not more, depending on the deadline. 
You constantly have to keep up with the best by watching films and how they frame certain scenes and continue to master your craft. 
My job is right after the script is done, I sit with the director and go over the script. We talk about the challenges, special EFX scenes, stunts, etc. Sometimes you can have as many as 100 boards for just one scene. My sole responsibility is to create the visual for the entire production team. It's the blueprint for the whole film. 
A huge part of this is also understanding the complete filmmaking process. You should have a broad understanding of lighting, camera angles and filmmaking techniques that are used. I am known for storyboarding the latest Iggy Pop commercial Unagi Scooters seen all over YOUTUBE. That combined with my overall knowledge of filmmaking makes storyboarding so much easier. It also makes it easier to give the director exactly what he wants. 
I use anything I can get my hands on, sharpies, pencils drawing pads and photoshop. Your best asset is listening to the directors in order to best achieve and understand their vision. The cool thing about storyboarding is that you can literally draw the scene un seconds, no waiting and delivered in seconds. Once the storyboards are finished, they now have a guide to help them ensure they get exactly what they want. This avoids costly reshoots or wasting time and money on not noting what to do on set. I mean, imagine showing up and nobody knows what to do? 
I believe that my background in graffiti, comics and training from some of the best really separates me from the others in the mecca of entertainment. I guess I have an edge, I stand out from the rest. I'm not like everyone else, and that's a good thing. Storyboarding is much more than margin pretty drawings; it's about making clear and concise directions in what is going on in each scene. So far, I have been lucky to have nailed this every single time. 
Over the next few years, even though the end goal is the same, storyboarding will continue to grow. The traditional sharpie and paper and Virtual Reality methods will continue to be used. It will be a matter of preference and budget. Both types are used for pre-production on films, game cinematic, theatrical productions and even amusement park rides. Technology can help make the process faster for delivery, but it will never have the ability to replace the thought process into the project itself. 
Storyboarding is like a lighthouse; its sole focus is to give clear direction and whatever method you use to get that. I believe in whatever medium you use, in a time where speed is crucial, discipline is everything. Filmmaking is a complex task, and you should use whatever tools make your job easy, fast and, most importantly, cost effective. 
In the end there really isn't a right or wrong answer a creative approach. The reality is that no one knows what's in store for the future of filming entertainment. It changes regularly and whatever works for you, so be it. We can only ask professionals who've seen the landscape to guide us from their experience and then draw our own conclusions. 
If you are interested in working with me on projects, please reach out for pricing and details. 
Contact Info:

Image Credits:
Artwork by Anthony Sturmas
Suggest a Story:
 VoyageLA is built on recommendations from the community; it's how we uncover hidden gems, so if you or someone you know deserves recognition please let us know 
here.