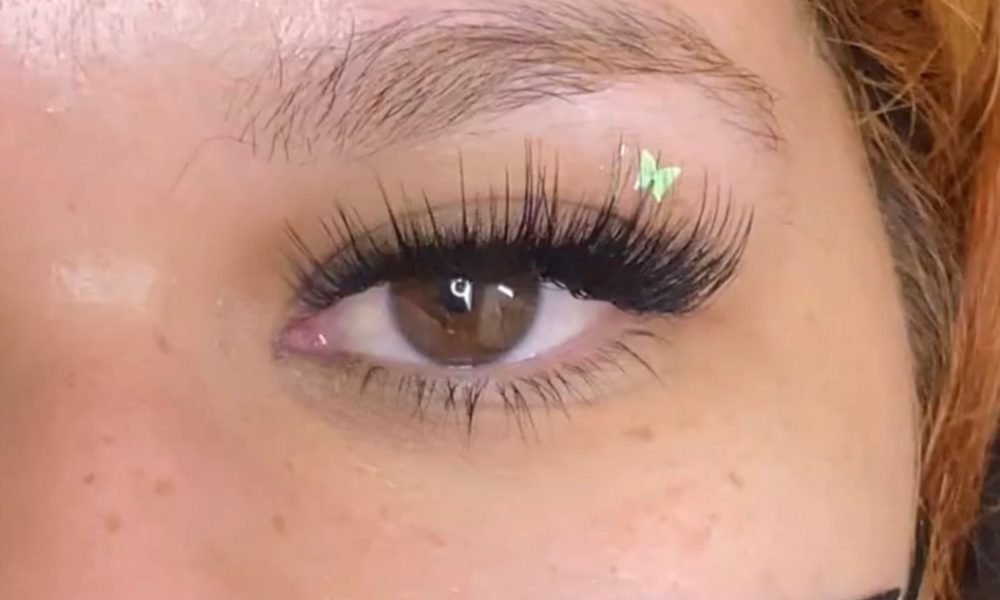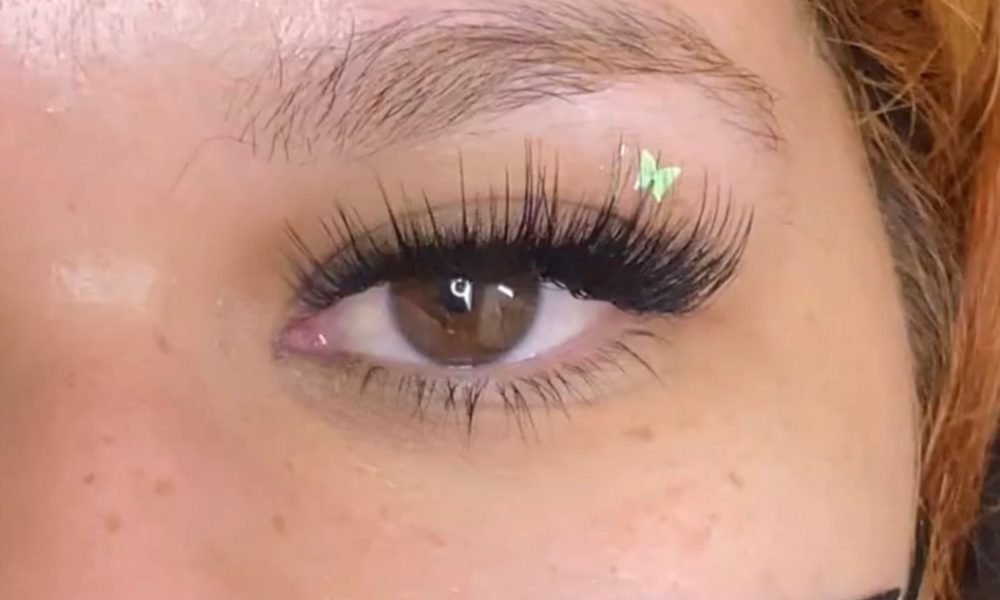 Today we'd like to introduce you to Amanda Cabral.
Hi Amanda, please kick things off for us with an introduction to yourself and your story.
I have always had a passion for the beauty industry and for as long as I could remember I was always doing my family and friends' makeup for special events, threading their eyebrows, and giving them mini facials. After I graduated high school in 2017, I was ready to enlist into the army and go far far away from my hometown. Life had very different plans for me, though. I ended up getting my first job at 18 at Bakers Burgers and decided that I was not going to enlist into the Army anymore due to family issues that were happening at the moment. After going from one fast food job to another, I realized how unhappy I was in every work setting that I had found myself in so I took a step back and really thought about what I wanted for my future. I made a list of goals I wanted to accomplish in that year (2019) and I did just that.
When I started in the beauty industry, I actually enrolled into a makeup academy in Fontana, California. I was also working at UPS and a restaurant as a barista at this time. I absolutely loved going to class and learning new looks but as time went on, I found myself still unsatisfied with my career choice. Realistically, I couldn't see myself being a successful makeup artist so I got discouraged but I continued to go to class and I eventually graduated from my makeup course. Around this time, I had received a follow request from LashedWithNikki on Instagram, she was a lash educator and lash artist at the time, and I absolutely fell in love with her work. I didn't fall in love with it like 'oh, I want these lashes on myself' but instead more of 'I wish I could create lashes that look that beautiful'. That is how I was introduced to the world of lash extensions, even though I had so much to learn, I was determined to learn everything I could about being a lash artist. I reached out to LashedWithNikki, asking about her training course and that I was extremely interested in taking it when I had the funds. She responded to me, showing her gratitude and telling me more information.
Coincidentally; she had a giveaway going on shortly after I reached out to her. This giveaway has 5 winners and it is a range of different prizes. I can't recall all of the prizes but all you really need to know that 1st place was $500 off any lash training course and 5th place was $25 off a full set of lash extensions. I was so excited about this giveaway and commented and reposted her post on my story so many times a day because I really wanted that $500 off. As time went on, it was finally time for her to announce the giveaway winners. I was actually outside doing something when I got a notification on my phone reading, "LashedWithNikki mentioned you in a story". I was too stunned to speak. I was hoping I won the $500 off but I was grateful for anything in all honesty. I saw the story she tagged me in and I won 5th place!! ($25 off a full set of lash extensions) I messaged her right away and expressed my gratitude to her and how excited I was to book an appointment with her. She responded to me saying that the other winners were actually changing their prizes and that she would get back to me later.  Later that day, I received another message from her saying that some winners just wanted a free full set of lash extensions and that if I wanted the $500 off, it was mine. I gladly accepted and told her I would love to schedule the training for a month out.
Now I had to figure out how I was going to get $1000 extra dollars for this training.. I worked my butt off at my barista job and saved every last penny from my tips and was able to get the money for my training that I booked for December 22-23. I took my training and I got my certification on December 23rd, 2019. I had my makeup Instagram account and was posting on there about my journey. I got an appointment about two weeks after my training and I was not prepared for it AT ALL but I could not turn down a client. I had no lash bed, no ring light, no lash chair… NOTHING. That wasn't going to stop me, though. I went onto offer up and amazon and searched high and low for the nearest items I could find so I could get them the same day. I eventually got the basics and took my first appointment in the living room of my mom's apartment.
My first set was definitely one to remember and I'm so appreciative of my first ever client, Jessica. I eventually started taking practice models for a very low price until I felt comfortable enough in my work to charge a bit more. I also quit my barista job even though I didn't really have a backup plan. I fully trusted my business to flourish and do its thing. I set up a cute little corner in my moms dining room and I was taking clients for a few months until the pandemic hit. I also started esthetician school at Paul Mitchell The School Pasadena solely for the purpose to get licensed so I can do lash extensions legally and not from home. I had to close down around March/April 2020 due to the pandemic and it was probably one of the scariest things to happen.
As time went on, I moved into a house and built a shed solely to do lashes in. in October 2020 I was able to do lashes again for about a month until I had to close down again. The time I had away from lashing, I was able to focus more on school and graduate from Paul Mitchell the School in March 2021. After graduating, I was given the opportunity to do lash extensions as an apprentice in a Lash Artists storefront in Covina, CA until I obtained my license. Which I eventually did in November 2021. One of my good friends was in the process of opening her own shop (Sweet Luxe Esthetics) in Covina and asked me if I would like my own studio inside of her shop and I happily accepted her offer, I have been there since January 2022 and I couldn't be happier 🙂
I'm sure you wouldn't say it's been obstacle free, but so far would you say the journey have been a fairly smooth road?
Although I enjoy every aspect of my career, it has not been easy to get to where I am today. I would say my biggest struggle along the way was the pandemic and facing homelessness during that.
I had to shut down so many times and it was very discouraging and hurt my business because I was losing those clients that I had gained before the pandemic to lash artists who were open during the time. I was also only home-based at the time and since I had been kicked out, I had no place to do lashes anymore so it was just a very discouraging and hard time for me mentally. I honestly had thought about giving up so many times but I knew my situation was temporary and I wasn't going to throw away all the work and effort I had put in thus far.
Can you tell our readers more about what you do and what you think sets you apart from others?
I am a licensed esthetician and I do Lash lifts, body/face waxing, brow laminations and Lash extensions. I do specialize in Lash extensions and that is what I am ultimately known for. I am also known for doing brown lash extensions and lots of pretty fun colors!! Oooh and wispy lashes!
Id say what sets me apart from others is that I truly do care about my clients and their experiences with me. Time and time again, I hear horror stories about their lash experiences from other lash artists or chop shops and it makes me realize that so many people are just trying to make quick cash at the expense of others and people tend to stray away from beauty services because of one bad experience. I appreciate when someone chooses me to come get a service, after one of these bad experiences and I hope I can make them believe that there are still some people in the industry who are passionate about making you feel and look your best. I always educate my clients about the procedures being done and answer all of their questions, which not everybody does that.
Pricing:
Lash Lift: $70-$85
Lash Extensions: $105-$180
Brow Lamination: $70-$85
Contact Info: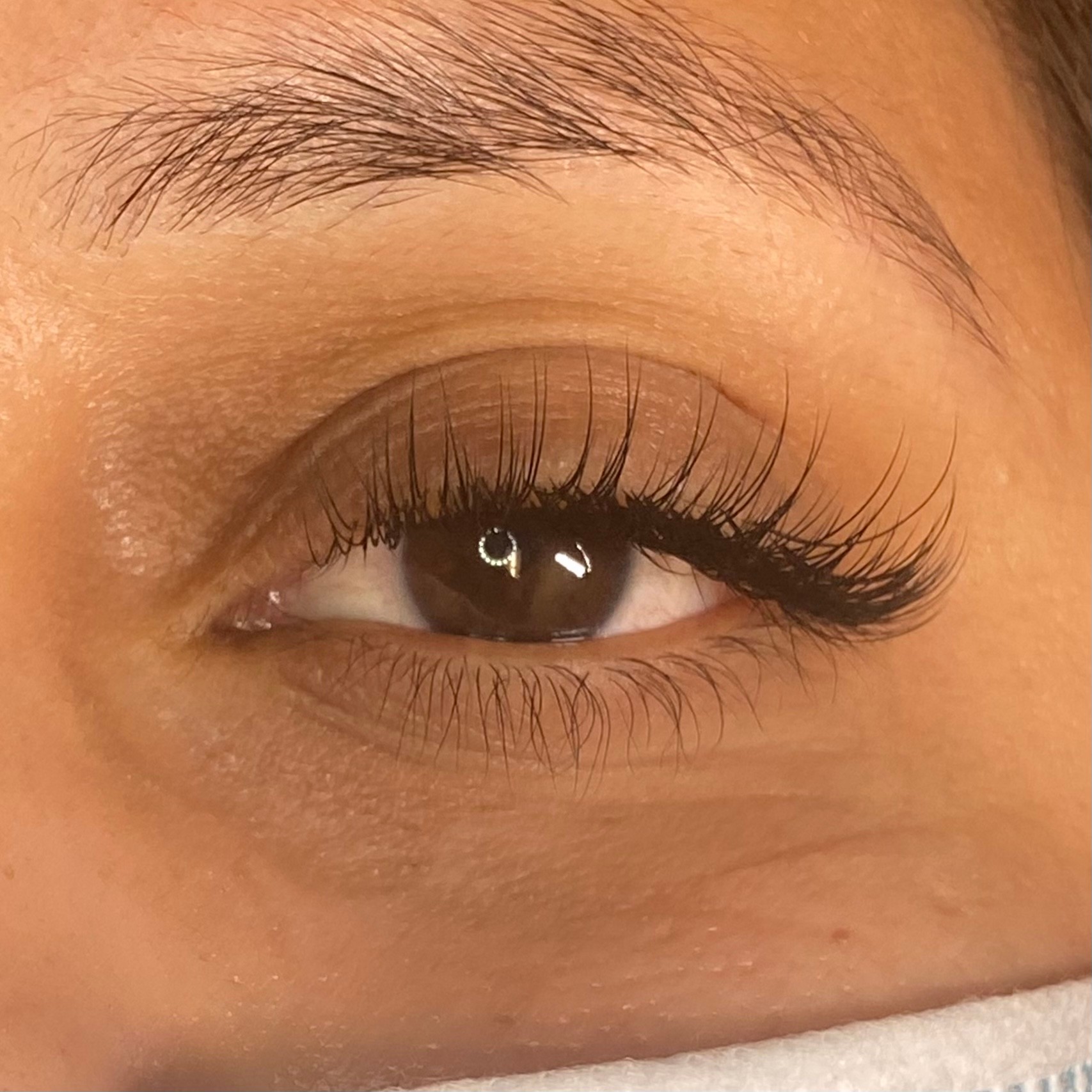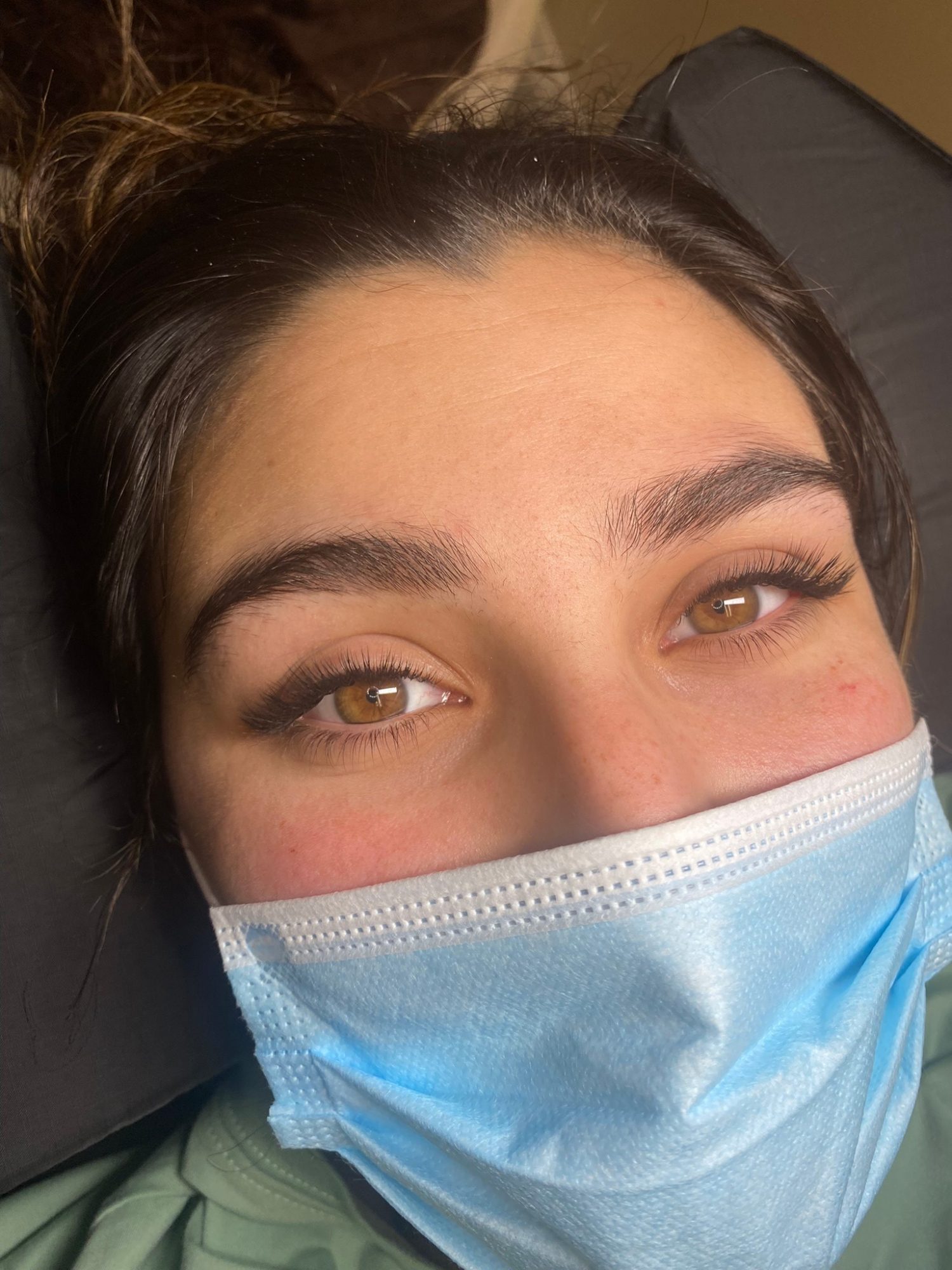 Suggest a Story:
 VoyageLA is built on recommendations from the community; it's how we uncover hidden gems, so if you or someone you know deserves recognition please let us know 
here.