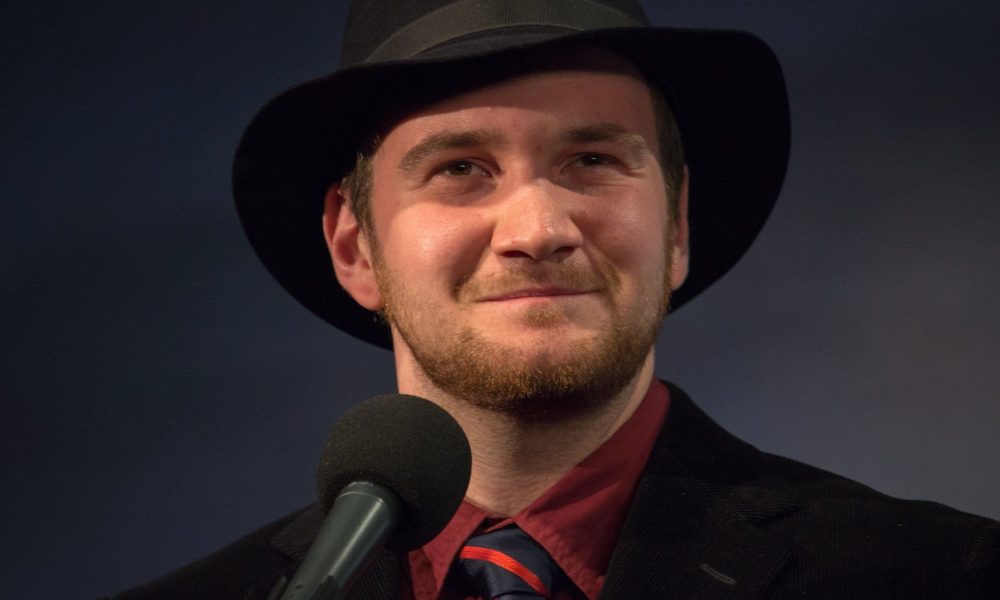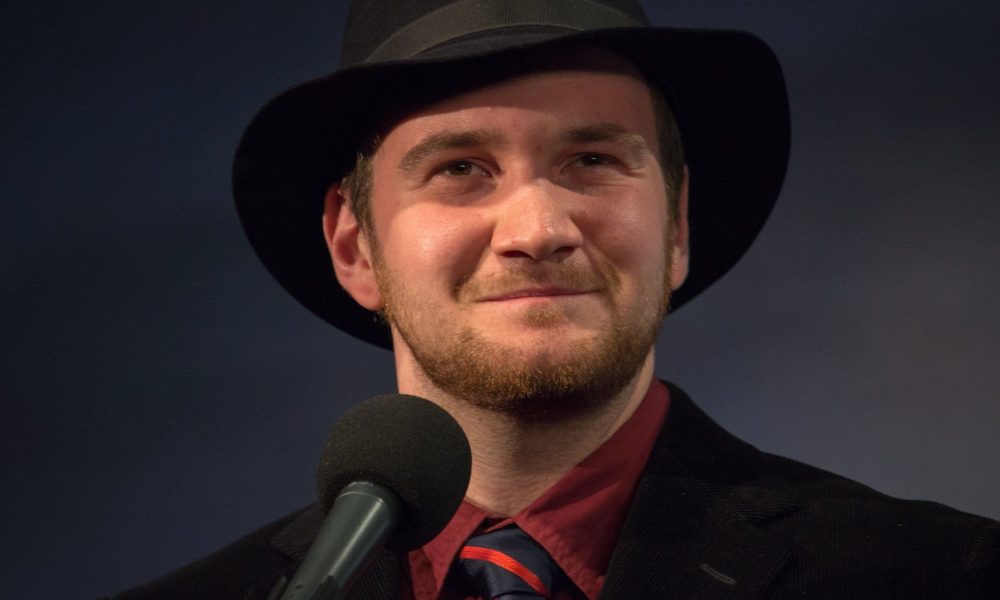 Today we'd like to introduce you to Alfred Gabidullin.
Hi Alfred, so excited to have you on the platform. So before we get into questions about your work-life, maybe you can bring our readers up to speed on your story and how you got to where you are today?
I was born in a small rural town called Sterlitamal which is in Russia. Right after graduating from high school, I decided to pursue my acting dream. I spoke to several colleges and universities in the US and settled on New York Film Academy (NYFA) in LA. Although first, I received a phone call from NYFA asking me if I wont to pursue theatrical acting or film acting. I didn't really understand that question back then but I replied – film and they told me that I'll be accepted into nyfa in LA, so assuming if I'd picked theatrical, they would be sent me to NY. In LA, I spent four years at nyfa and graduated in 2017 with a bachelor's in acting, although a funny story happened after 2 months of being at nyfa. The dean of the college called me and told me that I had to be transferred to the filmmaking department from acting, as when I first applied, they put me in filmmaking simply because I thought filmmaking, at the time, was the same as acting, plus studies of filmmaking but turned out it had nothing to do with acting.
So I asked them if I could stay in the acting since I'd already met my new friends and liked the classes and overall vibe, to which he replied – "yes, I can but you're pulling my leg here, I have to contact several people so we can rewrite your documents and all that. It'll take at least a week to get you back to the acting department, but for now, you must go to the filmmaking building (we had two separate buildings for actors and filmmakers) and go into your newly assigned class." I couldn't refuse, said goodbye to my classmates and went to the new, unknown of existence building. Once I reached it, I gave him a call to ask which class I was assigned to. He, surprisingly, told me that I was already transferred to acting and now I'm free to go back to my previous class, mind you, it took them around 2 hours in total to transfer me back.
Anyways, after I graduated, I quickly realized that being an actor won't pay off fast and with my type, it'll be hard to get lead roles. So I just started working a lot as a background actor, which helped me understand the whole filmmaking business from the inside. Yes, I had some big films and shows I worked on but it quickly became a routine for me. In a sense, now, I'll see a famous actor or actress I won't be staring at them and trying to talk, quite the opposite – we are both here to do the same, make money and nothing else. But weirdly enough, they usually start conversing with me, which I never understand. That one time, I was working on the film "marriage story" with adam driver and Scarlett Johansson. I was standing quiet, minding my own space when I looked left because there was this commotion and I saw Scarlett standing there, she was being miced-up. She was staring at me fiercely. I looked at her and thought to myself, did I piss her off somehow? But I guess she was just prepping for her part and using me to give me that death stare. Also, I worked on "A star is born" with Bradley cooper and lady gaga. After we wrapped the scene, she randomly approached a small leftover group of bg, which I happened to be a part of, and personally asked us if we would like to stay for her concert for free that was playing right after the shoot. I don't remember what others said but I personally was so tired I just politely refused and went back home, I also didn't have a car at the time and had to bus everywhere. Or that recent time I was working on "for all mankind" and Joel Kinnaman started talking to me about how well the set signs were translated into Russian, it was supposed to be a space shuttle, And then we ended up talking about which acting style is more superior and what we did in the past.
Anyways, among all this work I make my own films, which help me to cast myself as a lead and not worry about auditions. I make my first short film in Russia in 2014, it was a horror mockumentary, kinda like "Blair's witch". With that, I won several awards from various festivals. That gave me an idea of how I can shoot and promote my own projects. So I made several other ones with my new friend Manuel Esparza, who I met at a local theater when I was performing there as well as he was. We both are super passionate about films. By 2019, I got an O1 visa, which is granted to extraordinary people and after that, we decided to make a feature film, which is in the post-production state right now.
Actually, we decided to stick to shorts first as we still needed to gain more experience in filmmaking but Manuel started writing scene after scene for us to shoot so we would be able to use them in our reels and without really noticing it, he wrote so much that it was worth a feature-length already, so we decided why not to shoot one. At the moment, I had all the equipment and he had the script. We obviously thought that making a feature required way more than two people, plus COVID happened but we pressed on and within two years, we finished it. We could finish it way earlier but Gathering people with different schedules and covid restrictions, it took us way longer. But now, we're on the final stretch and it should be finished and released on Amazon Prime in January 2023.
In the meantime, I decided to write a book! Basically, my mantra is "I want to make every type of art piece in my life; film, book, game, painting, etc. " So I started with a book, which is the hardest type of art for me – I hate writing, right after I graduated from high school I promised myself that I won't be writing anymore, not saying that I succeeded but now I definitely write less than before.
So I wanted to write a book but what about?! Well, I thought that throughout my life in nyfa, we had to rent or buy all kinds of books on acting and all of them were big and cumbersome to read, at least for me, I just don't like to read – now you can throw rocks at me, go ahead. So the only idea I had is to write a small book about all the acting styles that I've learned throughout my acting period but make it short and straight to the point. So I did some research and refreshed my memory which was so stale that if you blew on it, there will be clouds of dust swirling around.
First, I pick my inspirational spot where I could calmly sit and write, I picked my car, it was too obvious – it's quiet inside and warm and homey. But just sitting in my car wasn't enough, I needed a nice-looking place where I could park at. I picked Verdugo Park, I don't really know why that exact part but at night it was pretty cozy there for me. Mind you, it was cozy for ME, there are lots of coyotes in that area at night and no lights pretty much so don't just wander there at night without a car.
So it took me around a month to write the whole book and no, it doesn't have over 300 pages, remember I hate writing. It's a small, as I wanted it to be, easy-to-read book on different acting styles. I posted it on Amazon Kindle and there it sits now. I paid some people on Fiverr to proofread it and to make a cover for it, which is a bit dramatic but why not. So that's my whole story, for now, I'm "conquering" Amazon now with all my art and renewing my visa once again to stay in the US and finish my "create all types of art" quest.
Would you say it's been a smooth road, and if not what are some of the biggest challenges you've faced along the way?
The only struggles I had were my visa. When I had to come back to Russia to renew them and apply for new ones. O-1 was by far the hardest one to get but after I was granted it, I realized I was just overthinking the situation.
Can you tell our readers more about what you do and what you think sets you apart from others?
I'm proud of the fact that I'm here in LA and I get to do what I like. Also, the fact that me and Manuel were able to make a feature for only around 2k$, which tells me that it's really not that hard if you have great friends who will support you and can share the same dream. I was on the national news in Russia a lot, there are articles about me and magazines, all that gave me the confidence to move forward.
Any big plans?
Well, first of all, is to get me a green card so I can stop worrying about my constantly shifting status. But as far as my career goes, as I mention before, I have a clear picture of how the filmmaking business work and how to move up in it. But as a small dreamer – I want to keep making films and I really want to affect improving the whole film industry, as I see the stagnation of it now. Comparing Hollywood to other countries, I see that Hollywood fails on so many levels so I want to improve it, hopefully with my films.
Pricing:
My book "And Scene" is 0.99$ on Kindle currently if anyone is interested.
Contact Info: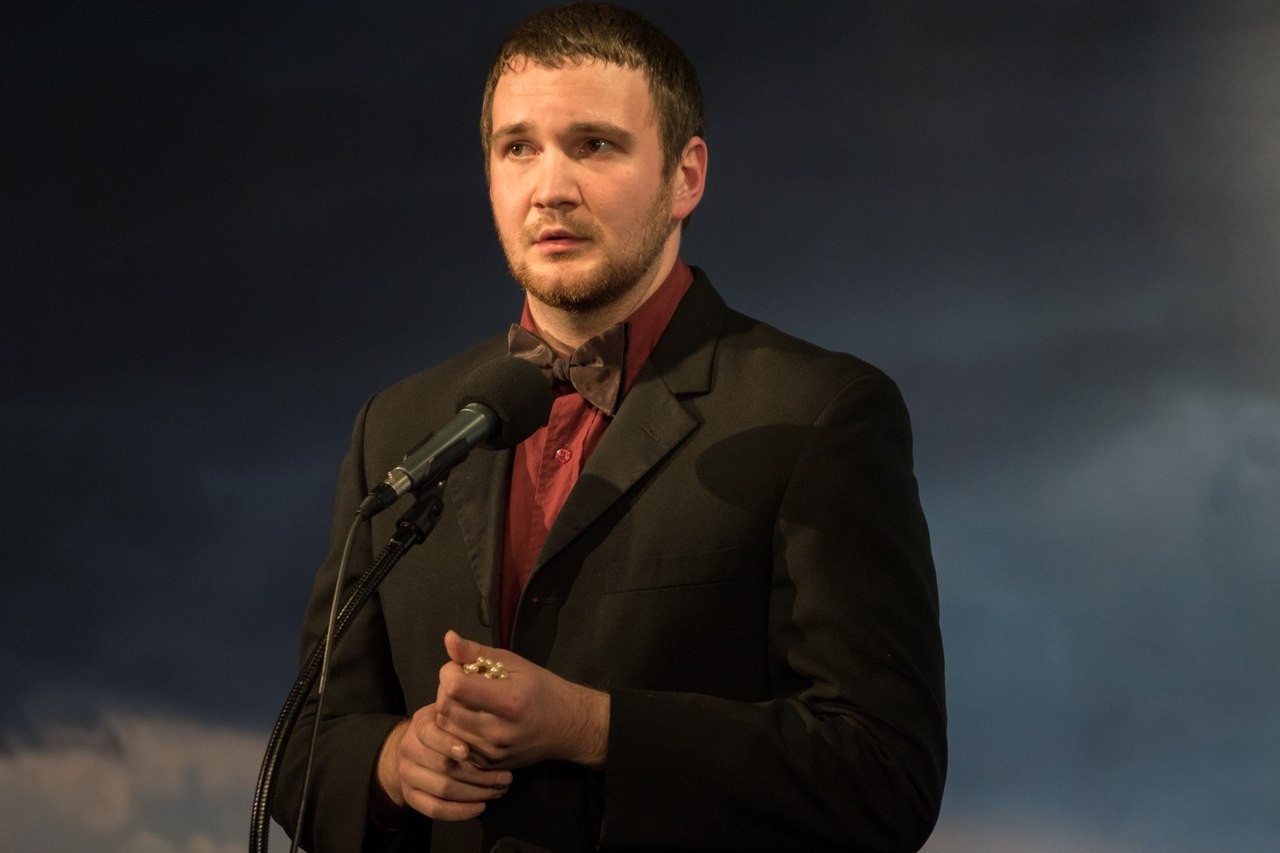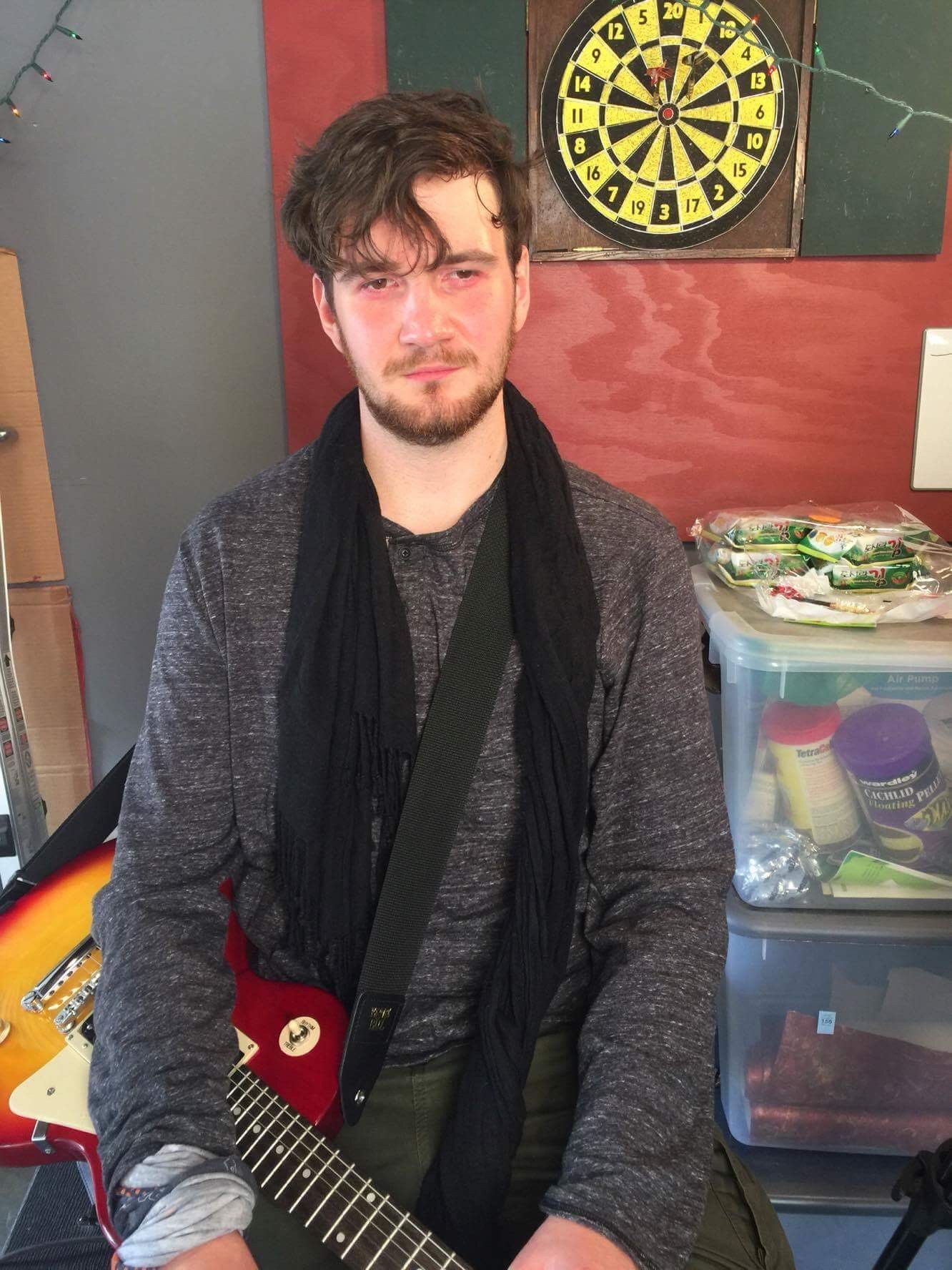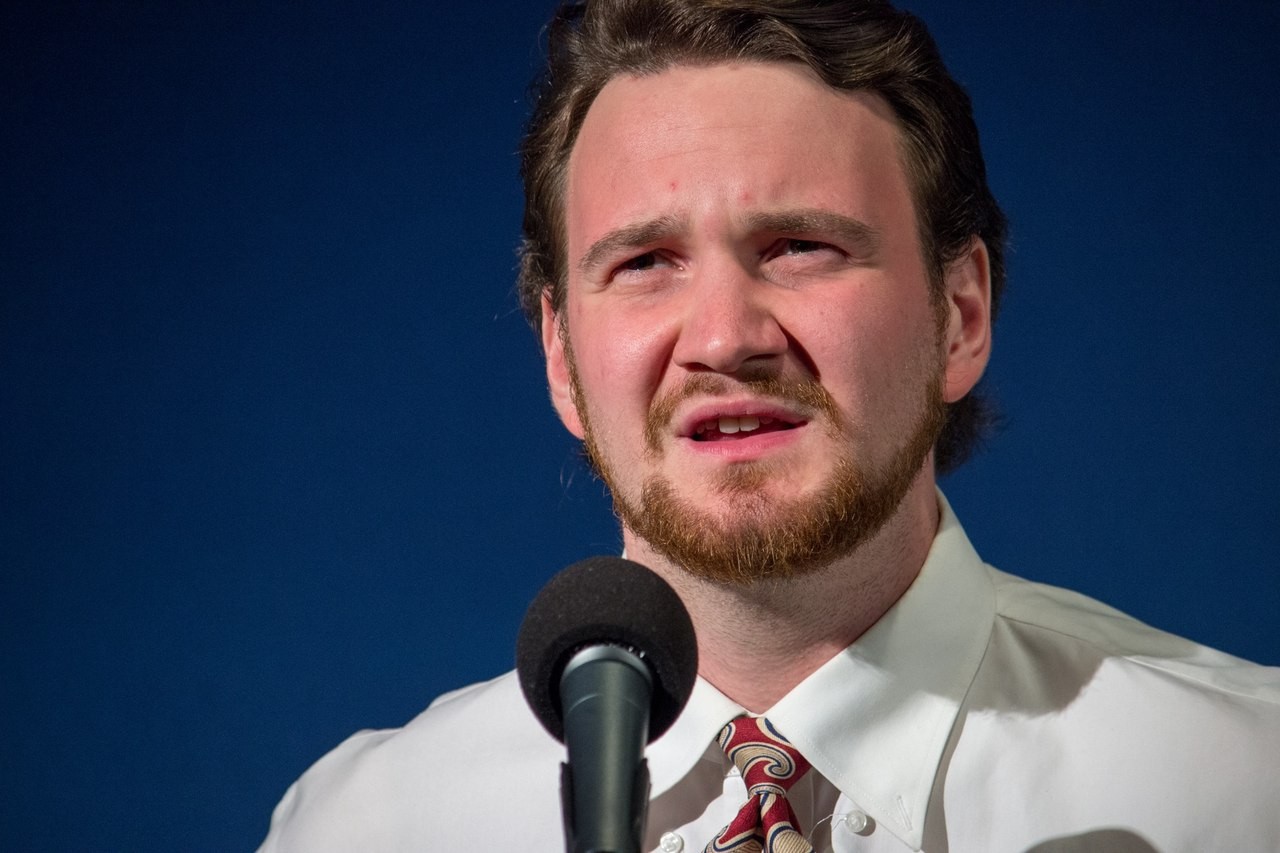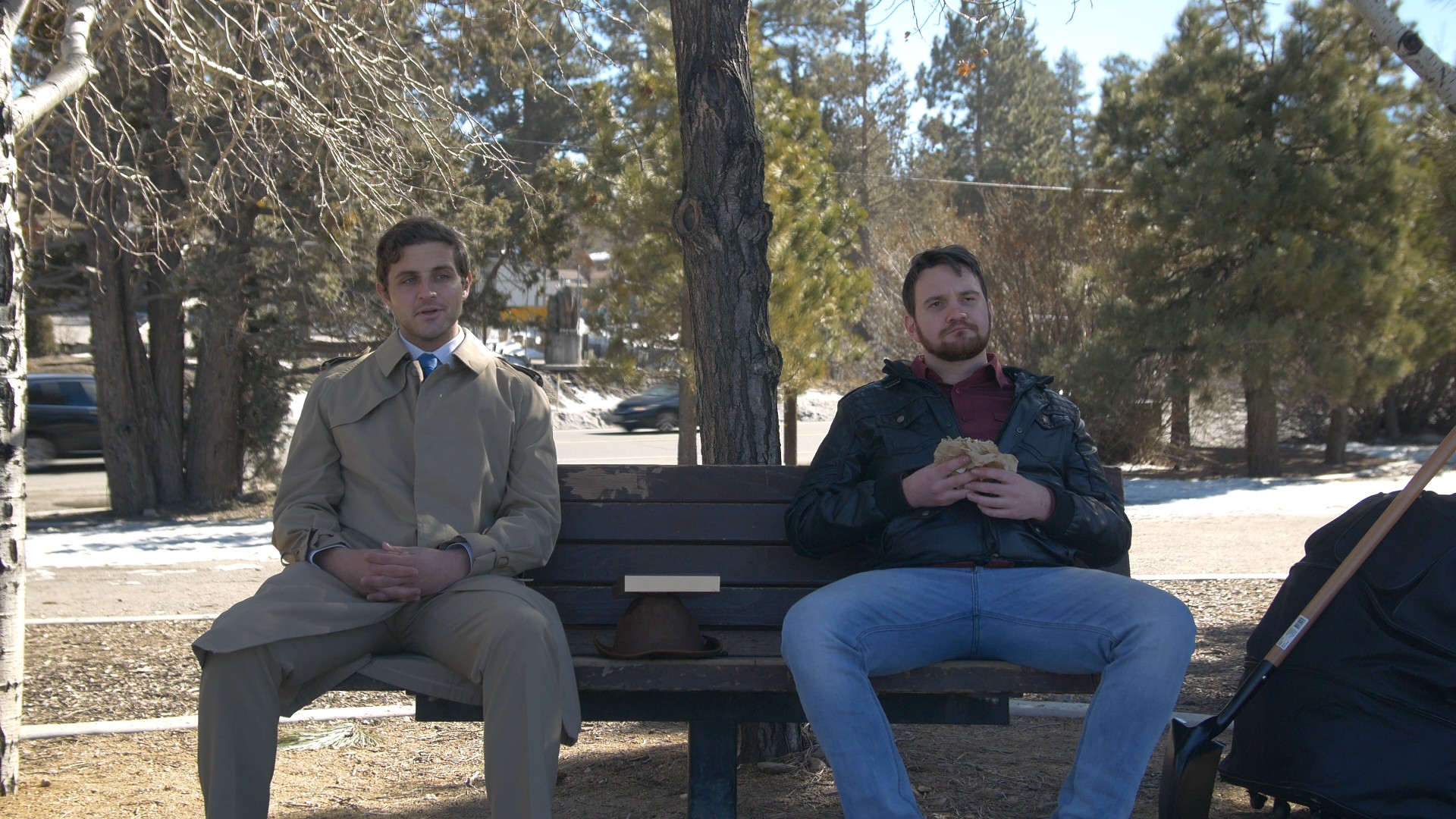 Suggest a Story:
 VoyageLA is built on recommendations from the community; it's how we uncover hidden gems, so if you or someone you know deserves recognition please let us know 
here.