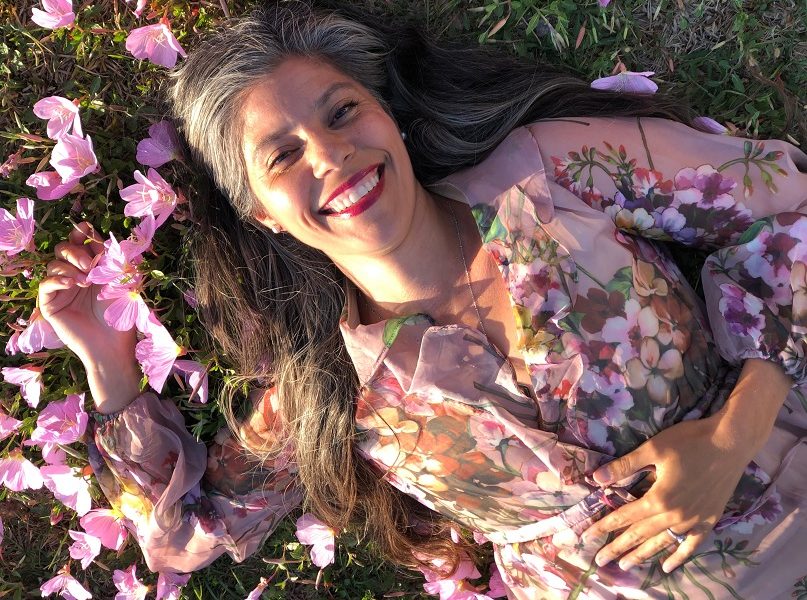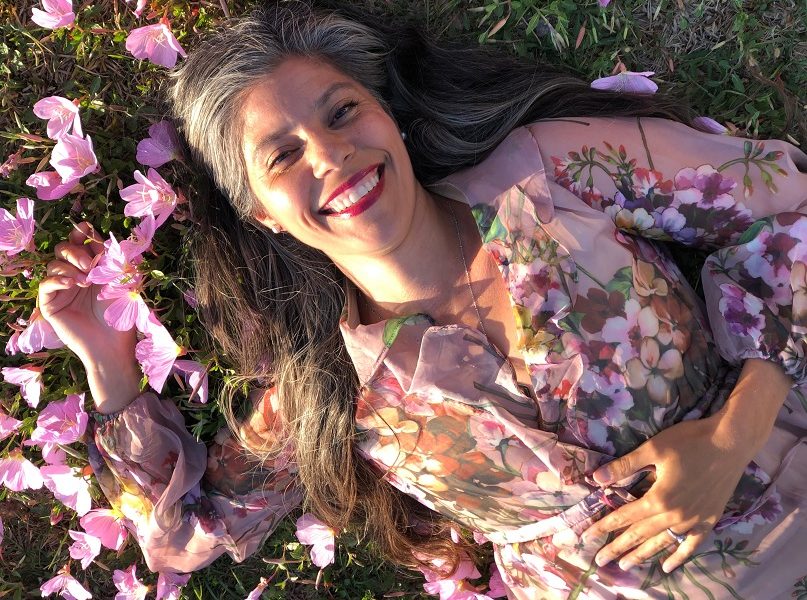 Today we'd like to introduce you to Alexandria Sciarappa.
Hi Alexandria, please kick things off for us with an introduction to yourself and your story.
My story always links back to a main common denominator: A Courageous Heart.
Even when full of fear ~ I have always chosen to be guided and to listen to my Heart. That is truthfully how I got to where I am today.
When it comes to becoming a Flower Essence Practitioner ~ I came to this beautiful path when entering a dark night of the soul. I had been working with flower essences since 2002, but never with a practitioner. In 2017/2018, I went through a lot of transformation and when things got really dark, I knew I needed support. Having my own background in counseling and also a lifetime of esoteric studies I knew I wanted to support through spiritual counseling and energy healing. And in the middle of the night I thought, "Oooo I know I should find a flower essence practitioner!"
I found one, Ullasita Rose Devi, through Woman Rising Mystery School ~ Flower Essence Practitioner Directory. Literally within days of working with Ullasita and the flower essences, my life began to shift into these beautiful synchronistic "ah ha" moments. My life started to unfold into iridescent miracles. I know that sounds wild, but it is true. Working with flower essences is one of the most profound experiences of my life.
I worked with Ullasita almost every month for two and half years and the life I wove just became more and more potent, epic, and magical! I knew that this is what I was destined to do. To work with the Flower Spirit Realms and to help people transform their lives and build the lives of their dreams through these sacred realms. My tag line is literally: "Unfold into Beauty, Pleasure, and Unbridled Abundance." This is my sacred gift ~ to help inspire, catalyst and ignite people onto a path of Beauty ~ ultimately a path of Truth.
Alright, so let's dig a little deeper into the story – has it been an easy path overall and if not, what were the challenges you've had to overcome?
When it comes to big picture things, they always seem to click pretty fast and flow when I follow my heart. However, that doesn't mean the details of the everyday aren't a struggle. Such as trying to figure out how to set up a website by myself because I didn't have the funds to pay someone to do that for me. Or trying to figure out how to balance homeschooling my kids and sharing my flower medicine. I have also chosen not to be on Instagram or Facebook or any social media for that matter when it comes to marketing. I am strictly only word of mouth and I love this old fashion approach. Part of me feels like I am sitting back rooting for the underdog and hoping word of mouth/real people connection can actually beat the algorithms. The verdict is still out on that one. However, word of mouth did lead me to this interview! Thank you Diomira!
I think the hardest struggle is balancing being a stay at home/homeschooling mama and finding the space to weave flower medicine ~ whether that is through creating videos or crafting flower formulas or drafting an email to my mailing list. I started homeschooling in 2019 and I wouldn't trade it for the world ~ it is one of my greatest joys. I am so very fortunate that I have the most supportive husband and parents who circle round me and not only make homeschooling possible but make the flower medicine I offer possible. Homeschooling is wild, untamed, beautiful, and epic. Ultimately my kids are my greatest teachers and are teaching me how to be both wild and unbridled in all areas of my life. So even though it can be challenging to juggle, balance, and/or weave in and out of both areas, it is actually essential to my work as a Woman with Flowers.
Can you tell our readers more about what you do and what you think sets you apart from others?
I am Alexandria and I am a Woman with Flowers.
I am known for being a muse, an inspiration, and a catalyst. I have a lot of fire in my astrological chart and one thing for sure is I am a passionate person! And Flower Essences and the Plant Spirit realms is one of my great passions!
My specialty is inspiring people to unfold into Beauty, Pleasure, and Unbridled Abundance. I do this by weaving and crafting Seasonal Alchemy Flower Essence Formulas that are paired with video transmissions from me on the corresponding topic of the season. My Seasonal Alchemy Flower Formulas are my creative muse and allow me to be in my full expression as a medicine woman. This offering weaves the codes of the flowers, astrological intel, and manifestation all together. It is truly my love letter to Spirit.
I think what sets me apart is not only am I a Flower muse, but I also have a vast background. I am woman of color, a homeschooler, first gen, and dyslexic entrepreneur. And in the previous chapter of my life (the career I left to be at home with my kids) I was a disability specialist at University of San Francisco. I also hold a bachelor's degree in psychology from USF and a master's degree in Counseling from Boston College.
And most importantly, to me, what truly sets me apart is my gift of intuition and being able to see in symbols. I am an eternal optimist and hopeful romantic. I am always looking for the silver lining or what I like to call the "rainbow lining" of situations. For me, this is how we learn to alchemize and jump paradigms. And ultimately step into our Truth ~ our Sovereignty.
Are there any books, apps, podcasts or blogs that help you do your best?
This is such a hard question for me to answer because I am always knee deep in books and podcasts.
I read everything and anything on the planet Venus to Flower essences to the Language of Flowers to Golden Ratio to Manifestation to Historical Romance Novels. However, my most constant "resource" that helps me do my best in life would probably have to be the Tarot. I have been working with the Tarot since 1998 and for the past couple of years, I have really fallen in love with the Herbcrafter's tarot for so many reasons. The Tarot allows me to truly check in with myself and do deep introspective work while also learning about history, art, psychology, esoteric symbols, and even astrology. It really is its own curriculum in itself to the "Mystery". I am also currently loving Benebell Wen's Spirit Keeper's Tarot and The Book of Maps.
Pricing:
$88 Seasonal Alchemy Flowers
Contact Info: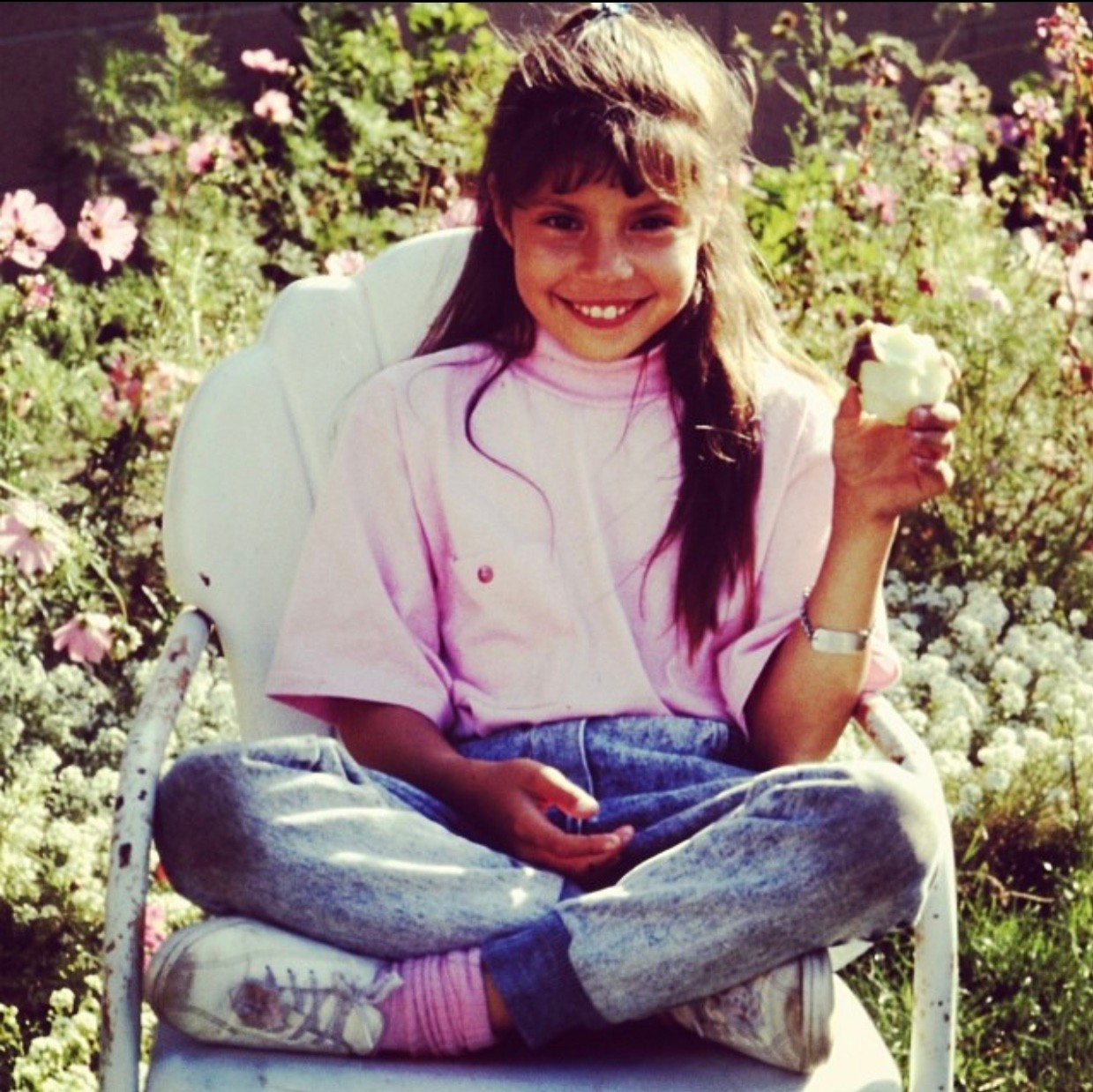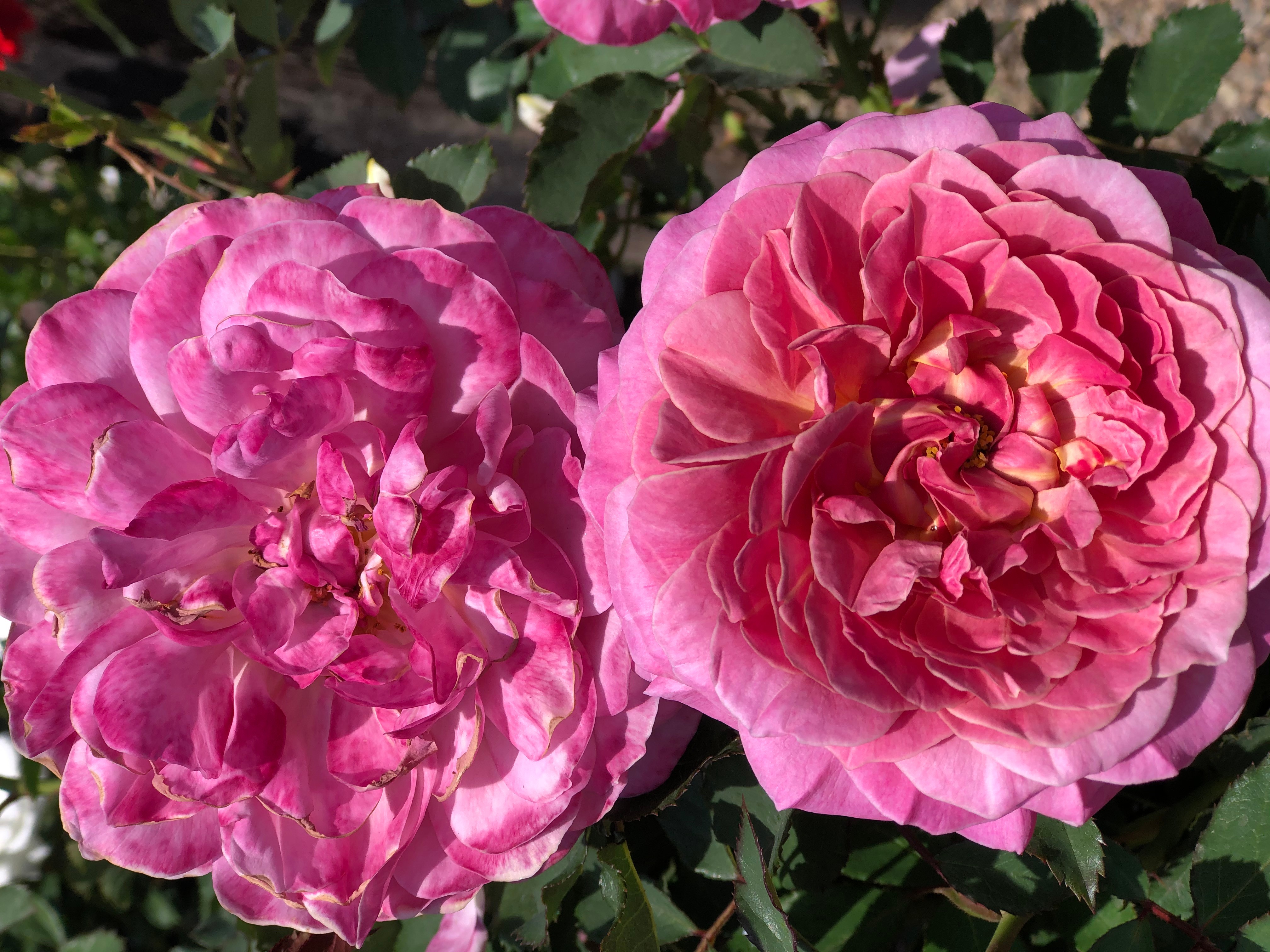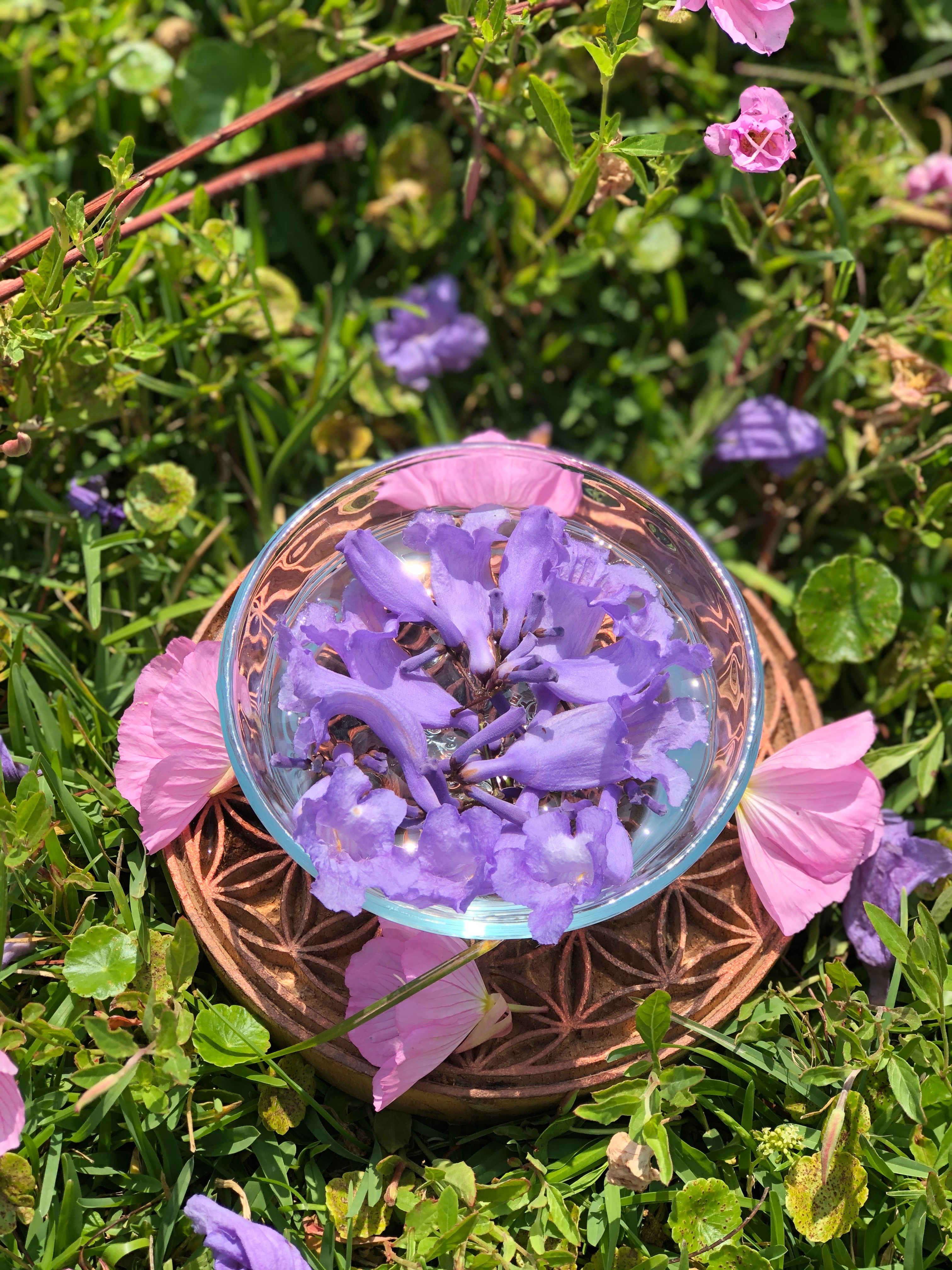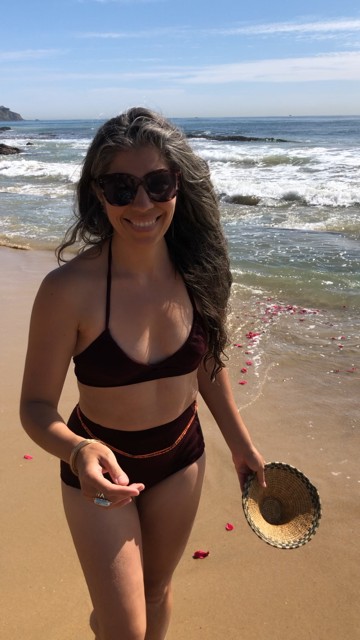 Image Credits:
Michael Sciarappa Pilar Miller Cassidy Miller Jen Dudek
Suggest a Story:
 VoyageLA is built on recommendations from the community; it's how we uncover hidden gems, so if you or someone you know deserves recognition please let us know 
here.