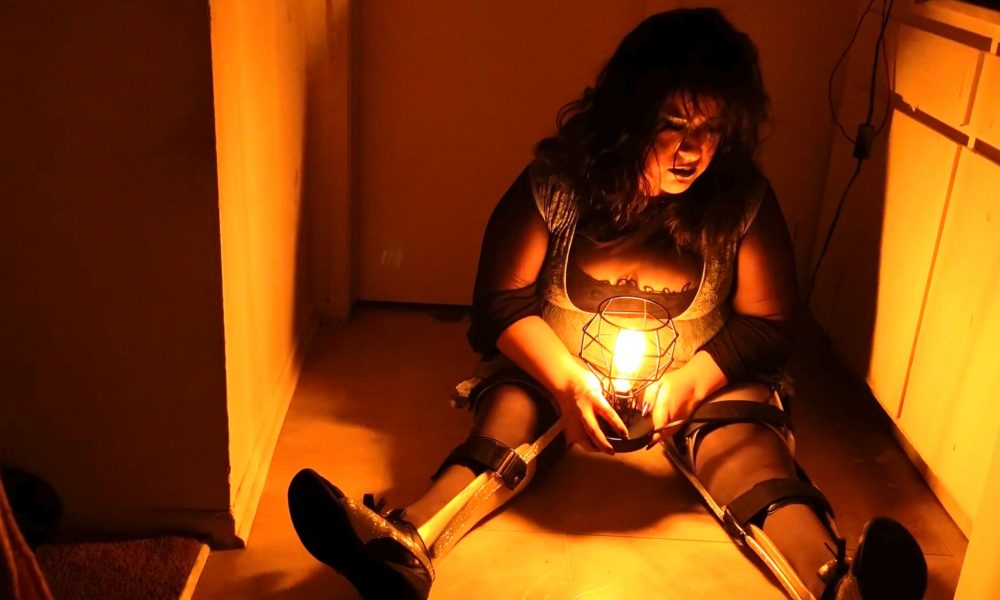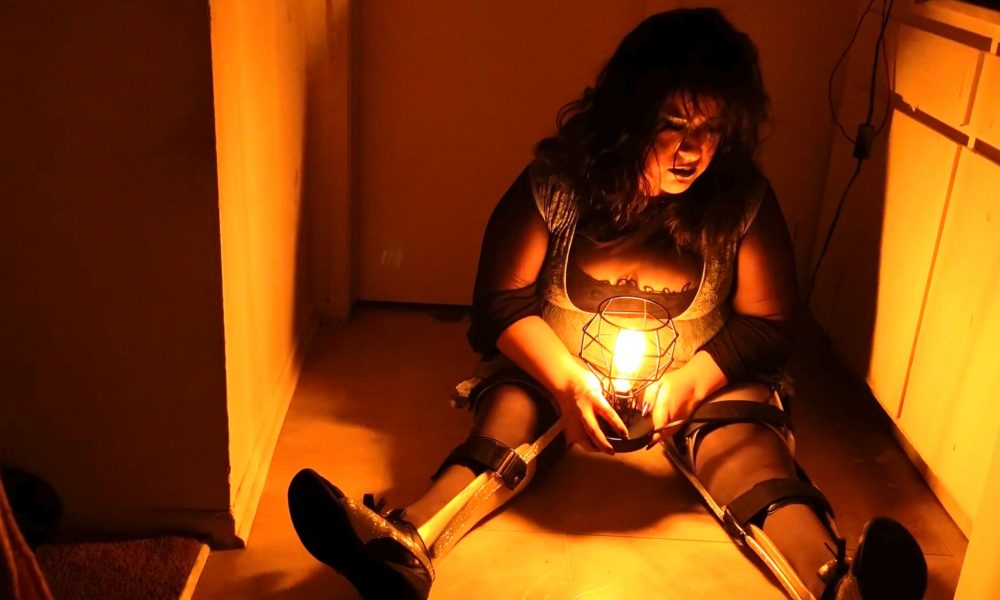 Today we'd like to introduce you to Vanessa Hernández Cruz.
Hi Vanessa, thanks for joining us today. We'd love for you to start by introducing yourself.
I am a proud disabled Mexican American dancer, choreographer, artist, poet and activist. My journey to become who I am today was quite an adventure. And I mean adventure to its true definition that includes navigating all kinds of setbacks and obstacles. I was born with my physical disability so for me, it's my normal but growing up, I realized that society doesn't fully embrace disability as having any cultural value and a way of identifying oneself. I often had to appease nondisabled folks because they were uncomfortable acknowledging my disability. That in essence became an obstacle to accept myself and love myself. I fell in love with dance at a young age but didn't commit to it right away as a career choice. At the time in the late 90's, it was nearly impossible to take dance classes because of the lack of accessibility for young disabled dancers. There were maybe a few recreational pop-up classes but often would leave me with false hopes to train. Fortunately, there were dance classes in my high school and that's where I began to explore dance quite freely. Emily Quist was my first dance teacher and I am forever grateful that she introduced me to dance and created a safe space for me to learn.
Near my senior in high school; there were problems at home and well, I deeply wanted to get away from that. I applied to all out of state universities but I didn't get into any of them. I ended up going to several community colleges. My parents ended up getting a divorce and my father decided to move out from our apartment without giving my mother and I enough time to find a place to live. My mother and I didn't really have anywhere to go, so I saved up money to find us an apartment; at the time my sister was away studying at her university. We were lucky to have found a place and at the time, I didn't have a job. After a year, I found a job and was working weekends and went to school. My grades suffered but I was afraid that if I stopped going to school then probably I wouldn't go back.
I was committed to studying medicine but my grades weren't cutting it. During all this time, I always found a way to dance; I would take dance classes, I joined a dance team, and I choreographed some pieces for two of my community colleges. Dance always and still is my coping mechanism. Noticing this pattern, I decided to pursue dance and that meant starting from the bottom. Mind you, I was terrified because I didn't know any other disabled dancers out there doing this career. I just went for it and went to Santa Monica College to pursue dance and in 2018, I received my Associate's Degree in Dance, plus successfully transferred to an audition based dance program at California State University Long Beach.
Being their first physically disabled dancer to enter their program was exciting but I was also filled with a sense of responsibility. Through my three years at CSULB, I decided to dive into Disability Justice and sought out workshops and connections to connect with my disability roots. I had to confront and unpack internal ableism and also recognize my privilege as a neurotypical person. When the pandemic hit in 2020, while there was so much chaos happening, there was so much more access to workshops online that enabled me to learn the variety of struggles that other disabled folx go through. When the Black Lives Matter Movement came about, the student organization arose, CSULB Affinity AIDE (Advocates for inclusion and Dancer Equity) where I was their first Disabled Student Affairs Chair. This entire past year there have been radical changes at CSULB and I am humbled to have been able to lead the Department of Dance to a truly equitable practice through Intersectional Disability Justice. I am forever grateful for all the disability artists and activists who have guided my learning throughout this process.
I am proud to say that I have graduated recently and have obtained my Bachelor of Arts in Dance Science. There was a moment in this academic journey where I thought I wouldn't make it and that I would have let all my dreams go, but this recent accomplishment makes me believe that anything is possible. I hope the changes that I helped build will allow future disabled dancers to have a more equitable experience to train in dance and make a career out of it! Throughout this entire process I have to thank my family for their amazing and continuous support. If it wasn't for their loving support I wouldn't have made it this far in my career.
Alright, so let's dig a little deeper into the story – has it been an easy path overall and if not, what were the challenges you've had to overcome?
TW: discussion of ableism, suicidal thoughts, and discrimination
The biggest struggle was healing from a traumatic experience that occurred at one of my community colleges. It was a couple of months before I was going to apply to transfer to a 4-year university to major in dance. In the Spring Semester, two professors decided to give me a hard time towards the end of the semester because they were unsure on how to grade me. This was because I wasn't meeting their nondisabled dance standards and one of the professors mocked me on how I dance, during a meeting with them regarding that issue. It caught me off guard because I trusted these professors and they never expressed concerns about my grades throughout most of the semester. Not only that, the Disabled Student Services didn't support me in any way, they basically agreed with the instructors' ableist viewpoints. After that meeting and incident I had to take their dance classes because I knew that if I missed them my grades would go down. I remember that day I had to take their classes while having a full-blown panic attack while the instructor carried on like nothing happened. It was a nightmare. This sent me spiraling into daily panic attacks because I wasn't given much options except to do my final exam the following semesters. I didn't have anyone to turn to who understood what I was going through. If there was ever a time I hated dance, it was at this point in time.
That summer, I took a Jazz class because I needed something to hold on to. I was deeply depressed. I questioned everything; my entire life, & my existence. I felt I was not enough to be a dancer/choreographer. I thought: what's the point of all this hard work if there are going to be others like them? In August of 2017, I started to have suicidal thoughts. It was hard to grasp it all and weirdly enough my anxiety made me seek out help. I was fortunate that I had an understanding counselor who didn't judge me or made ableist assumptions. She made me realize that my hard work was valid and that I deserve the chance to transfer out to pursue my passion. If it wasn't for her, I probably would have dropped out of school. I was still grieving when I went out to audition to the universities that I applied to. To this day, I am still healing from this incident.
Alright, so let's switch gears a bit and talk business. What should we know about your work?
My artistry derives from all sorts of places. As a dancer, I enjoy challenging choreography that allows me to explore past my comfort zone. I find it exciting learning choreography that moves through space and that dives deep into storytelling. It's exhilarating translating repertoire from distinguished choreographers. I had the wonderful opportunity to learn and perform in 2017 in Barak Marshall's piece "And at midnight, the green bride floated through the village square…' set by Bodytraffic Dance Company. I also had the privilege in 2019 to learn and perform Marjani Forté's piece "Tales 11.20.19".
I've choreographed pieces that have dark and mysterious undertones. I love working through abstractions of a variety of themes. I have created contemporary ballet pieces that are otherworldly to experimental modern pieces that shifts the way we view disability. I also generate dance films as a way to preserve my work. I decided to do this since there aren't too many choreographic opportunities for disabled choreographers. One of my recent dance film "Nycto-Eternity", a contemporary ballet piece, won The Dance Cinema Award from Frostbite International Film Festival and was screened for the Midnight Film Festival in New York.
I have been writing poetry and have done some collage work for a while. I would love to publish a poetry book in the near future. My poetry work tends to have horror undertones that grasps the human imagination. I love including my poems in my choreographic work when I get the chance to. This is also true for my collage work. In my recent dance film "What You Fear in Me is My Revolution", a piece about Frida Kahlo and her disability identity, I included three of my collage pieces.
I love creating work that strikes emotionally and that is thought provoking; not only to the audiences but to the dancers in the work as well. What sets my work apart is the way I generate work. I allow mistakes to be a conduit to innovation. It's exciting to see something not always go as planned. Not only that, it's the fact that I love adding horror aesthetics in one way or another.
We'd love to hear about how you think about risk-taking?
I've been a risk-taker all my life. Having to constantly push myself to be the best version of myself despite having to navigate an ableist society. Growing up, most "adults" would discourage me to try things because they perceived being disabled as fragile. When it's the complete opposite for me. I took risks because I didn't want to settle for less. If I settled for less, then that would mean that ableism wins. I embrace my disability wholeheartedly. If I wasn't disabled, I wouldn't be this amazing human being that I am. I wouldn't be able to dance gracefully with my walker and leg braces. I love my disabled body. I won't change who I am for the world. My disability carries me through the world in a way that can help generate something new and exciting in the arts. Disability and dance is innovative!
Contact Info:

Image Credits:
Paula Kiley (2 images) Gregory R R Crosby (1 image) Mark-Walker Charles (2 images)
Suggest a Story:
 VoyageLA is built on recommendations from the community; it's how we uncover hidden gems, so if you or someone you know deserves recognition please let us know 
here.