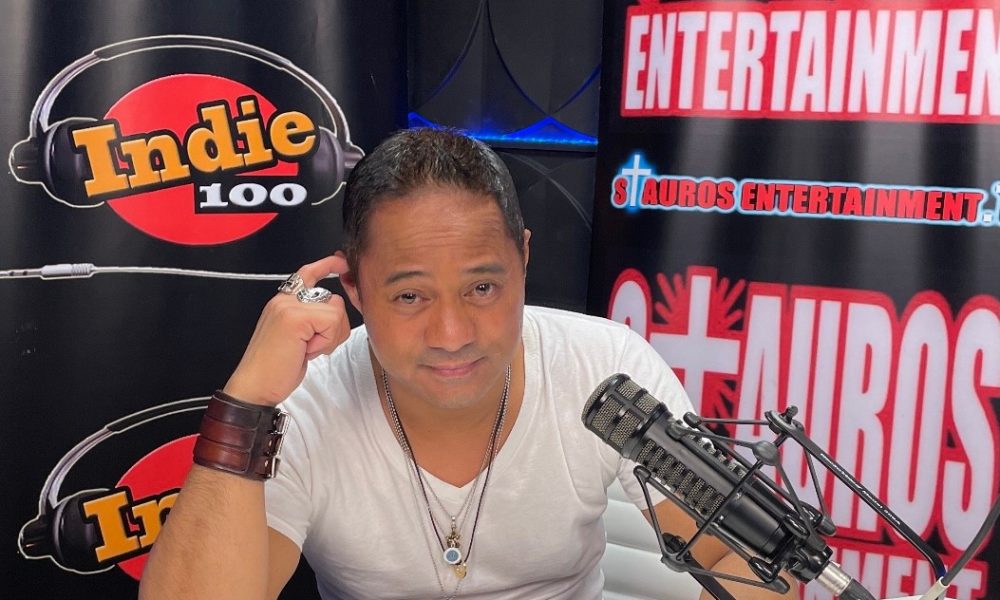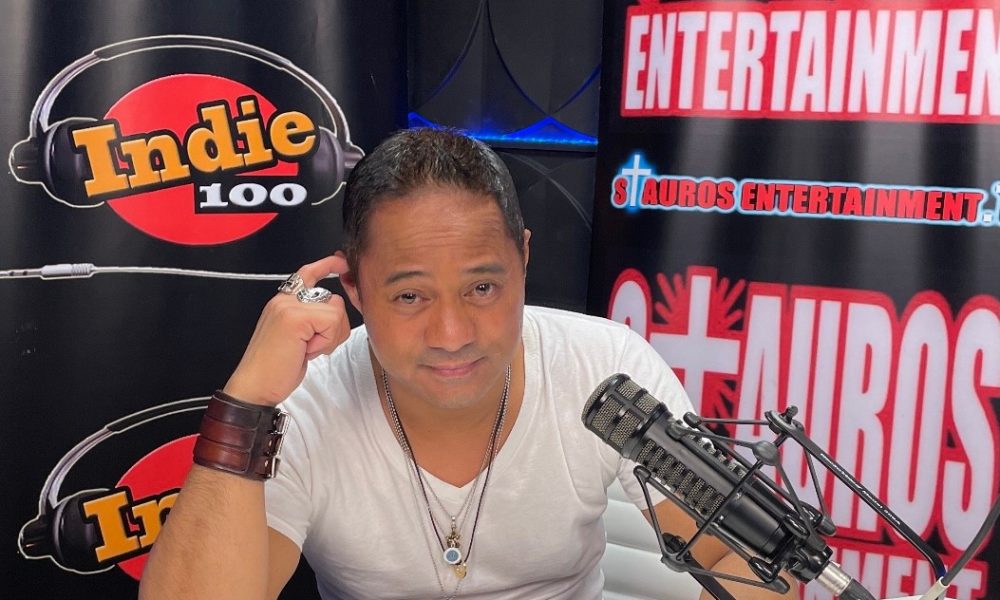 Today we'd like to introduce you to Tyrone Tann.
Hi Tyrone, thanks for joining us today. We'd love for you to start by introducing yourself.
I started off in the entertainment industry over 30 years ago when I was discovered by a Talent Manager at some Talent Search Event that was held years ago. Soon after that, I ended up catching the acting bug, when I was cast to star in one of Lawrence Bender's (Producer of Good Wil Hunting, Pulp Fiction) first produced music videos for the Rock-Group; Dust 'N' Bones, in which the (Actor) Billy Wirth, who starred in Cult-Hit Movie; The Lost Boys, was its Lead Singer. It was while working on that set, was when I was encouraged to continue to take the Entertainment business seriously. Then in 1991, I was blessed to make my T.V. debut, Co-Starring as the Character "Archie Winslow" in ABC's Emmy Award Winning T.V. Show "CHINA BEACH, starring Dana Delany. It was around that time is when I also got introduced into the Young Hollywood Scene and was blessed to be able to grow up around and with a good surrounding of such a Supportive group of Industry friends from Leonardo Dicaprio to Tobey Maguire & Sara Gilbert, to Soleil Moonfrye, to both the late Jonathan Brandis & Brittany Murphy and to so many more. It was during those Impressionable years of my life & early career, that being around such great colleague of friends, that I was able to learn the true value of Solid, Loyal & Supportive friendships, for we all were there just Supporting each other, as we all started to evolve and grow up into this industry together so to speak. In 1992, I then went onto portray a true life character in the highly-rated controversial T.V. Movie; CASUALTIES OF LOVE: THE LONG ISLAND LOLITA STORY, starring Alyssa Milano & Jack Scalia, which was based on the Amy Fisher/Joey Buttafouco trial.
From that point on, I was blessed to start working & appearing in more Movies & T.V. Shows such as; STARSHIP TROOPERS, E.R., DIAGNOSIS MURDER, SAFE IN FICTION, LUNCHTIME SPECIAL & more. Around 1997, is when I switched gears and started to dabble into Producing & Filmmaking, so I can start to create my own work because back then, there was not as many "Ethnic role" opportunities as there is today. Fortunately in that same year, I was blessed to gain some recognition as a Filmmaker when I broke the GUINNESS BOOK OF WORLD RECORDS by producing a Feature Film called BUG NIGHT, which was shot entirely, all in one take, and in one continuous shot, without stops or edits for 90 mins. From doing something monumental in the Film Industry like that, I was fortunate to catch the attention of soon to become Mentors of Mine, such as the Late Howard W. Koch (former President of the Academy of Motion Pictures Arts and Sciences, as well as the Former Head of Production of Paramount Pictures) who help guide me into a Great Positive Direction in my life and my career, in which I was able to build the confidence to take the Industry more head on and more aggressively as a Producer, in which I was able to soon sell my first Screenplay that I Created & Co-wrote called SOCIAL MISFITS, in which I was able to Produce and Star in. Soon after, I was able to land my first distribution deal for that movie, that opened more doors for me to Produce other films, and then eventually led me to forming my own Production Company; Stauros Entertainment, LLC, in 2008, in where I would have the ability to create, produce and involve myself in projects in the hopes of making positive impacts on audiences of all ages, not only in Feature Films but also in Television and/or in the Radio/Online Media.
Hence, spawning "Stauros Entertainment.TV," which is my Radio & Online Media Talk-show that I created, as a platform in where Entertainers would be able to Inspire others through their "Words of Wisdom," so that maybe one day those individuals hearing such "Positive Messages," can become an inspiration to others as well! Eventually, through Hosting "Stauros Entertainment.TV," I was blessed with the opportunity to have interviewed several hundreds of Entertainers from; Talk Show/Comedian Legend JAY LENO, to Comic-Creator Legend STAN LEE, to Oscar-Winning Filmmakers such as; OLIVER STONE, BILLY BOB THORNTON, & BARRY JENKINS, to Legendary Actors, Actresses and/or Music Musicians; from MICHAEL DOUGLAS, CATHERINE ZETA JONES, SAMUEL L. JACKSON, ANGELA BASSETT, to THE MONKEES' lead singer DAVEY JONES, as well as, being fortunate to go "one-on-one" with the 'King" of ALL Interviewers; LARRY KING himself. I now have found an additional new love in Hosting my show, from Red carpet Events to my Online Radio show on Indie100.com Radio, while still managing to Produce Film Projects, in which I currently have a Psychological Thriller Feature that I Produced, called WHEN IT RINGS, Directed & Written by Ty Haisten & David Rivers, and Starring BAFTA Award-Winning Performer (Actor) Gonzalo Martin, & (Golden Globe Award-Winning & Oscar-Nominated Actress) Sally Kirkland, which is due out soon!
Would you say it's been a smooth road, and if not what are some of the biggest challenges you've faced along the way?
It has not always been a smooth road through my journey, for there definitely were some rough patches. Although, with the help & support of my family, True Friends and my Faith in God, I managed to get through the rough roads and learn from the obstacles and/or challenges along the way. I would say some of the struggles were just finding out who were your true, genuine friends were in the Biz, that were there to sincerely support you & be there for you, and not just use you just to get ahead in the game.
Appreciate you sharing that. What else should we know about what you do? What May set you apart from Others?
I love Acting, Producing, Filmmaking, and Hosting my Radio Show/Media Outlet. When I get free time, I love to Skateboard, Hike, Surf, & spend time with my Dog. I think I'm most proud of having the ability to be able to help and/or promote others, whether it being casting or hiring a Talent/Crew for their first On-Screen Job or Crew Position, and/or giving an Up & Coming Talent some Publicity and/or exposure on the Media Platform(s) I'm involved with. I think, what may set me apart from others, is that I sincerely do care about people and their well beings, and I genuinely love to see and/or like to help others to Succeed in whatever goals they strive to achieve. I'm honest, & I always try my hardest to be a "man of my word," and always try to stay true to my morals & ethics and maintain my integrity.
What does success mean to you?
I personally define success, is having the ability to be able to do what genuinely makes you happy in life and having the ability &/or good fortune to be able to help or give back to others.
Contact Info:
Suggest a Story:
 VoyageLA is built on recommendations from the community; it's how we uncover hidden gems, so if you or someone you know deserves recognition please let us know 
here.