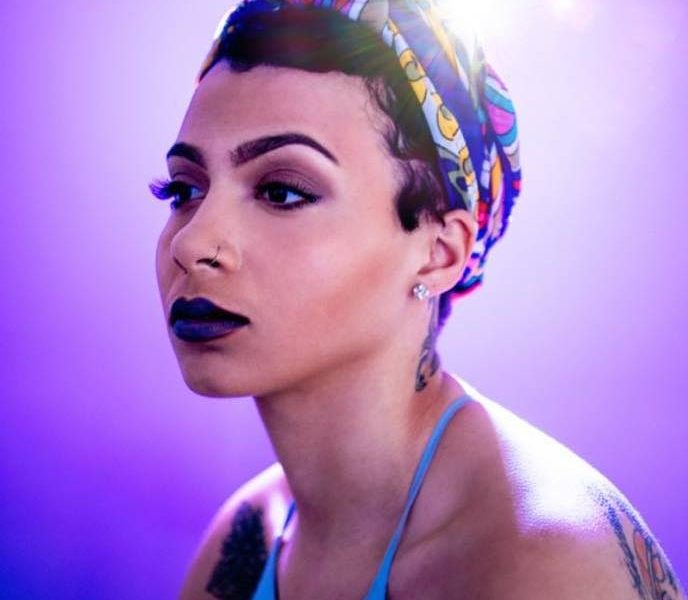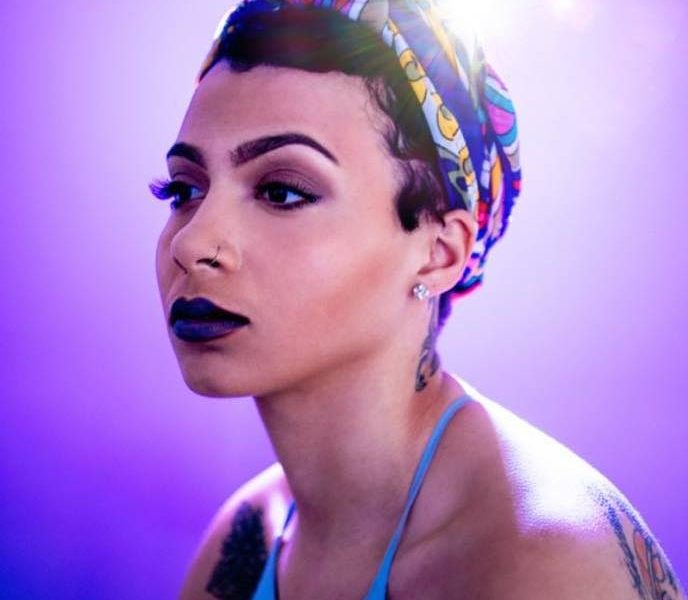 Today we'd like to introduce you to Tyanna Braswell.
So, before we jump into specific questions about the business, why don't you give us some details about you and your story.
My story begins around whatever age I was able to make my own choices read chapter books, and write complete sentences. I'll say maybe 7 or 8 years old. I gained the love for literature as a young child, because of the way it was able to make the things we all imagine seem real. I grew up with a young mother who navigated through life with two young children, all before the age of 21. We faced many trials at the expense of her age, our funds, and just her position in life. Literature was my way to escape. I loved to read historical fiction and memoirs, because they provided the perspective of people who lived lives so much more different than mine. In a way, I was able to live through their stories. They held a lot of company for me, as I tried to understand life. I then decided to write my own short stories– many of them were poorly written, but writing them was my outlet. I kept a journal all throughout middle school, where I wrote some of my first poems. It wasn't until I was 13 that I had ever become aware of spoken word/slam poetry. My older brother had been inspired to write a spoken word poem and was practicing it over and over again at home. Being the eager younger sister who wanted to try whatever someone else was doing, I wrote my first spoken word poem too. I never shared it, I didn't even really know what had inspired my brother to write one. All I knew was that it sounded cool, the way that he was practicing it.. how it had its own rhythm like a rap song, but without a beat.
When I was a freshman in high school, two traveling spoken word poets, named Phil and Sarah Kay(e) performed a two day run at my school. This was the first time I got to see it done by professionals, and from there I fell in LOVE. The poets held an open mic for any high schooler volunteers to come up and share. So, after the first day, I went home and modified the poem I had once written and came back to share it in front of the entire school. I got a reaction of tears and compassion from the crowd… and although I was sharing about a personal experience of living with an absent father, so many people shared the experience with me. I felt very alone on a stage by myself, in front of a crowd of people, sharing my truth… but to have so many people feel that moment with me? I somehow knew this is what I wanted to do. For the first time, I felt heard and held. I felt valid that my feelings and my experience, even my pain.. was not just a targeted experience.
From there, I hit the ground running. I shared whenever I was allowed to at my high school. But I never really looked past that space. It wasn't until I got to college that I really understood that I could take this more seriously. I was always pretty good at school, but I was never really good at being told what to do. Poetry was my place of refuge. One of the main things that saved me and continues to. So, I guess that's what brings me to the place I'm at now… I've been doing this poetry thing as a part-time profession for almost five years now and I'm finally working on compiling all of my works into a book that is at its tail end of the process. I'm granted many opportunities to work with, write for, and record on many other projects, and I'm very grateful for the opportunities that have opened up for me in these past five years, but it's time that I release something that is my own. Something that is tangible and can be left in places where I am not physically present. So, I'm excited about that.
Has it been a smooth road?
It has been a wild road. Rocky in the ways that I least expected. I'm aware that poetry has always kinda been seen as an "underground art form" to the mainstream public, often it is mocked and overlooked as if it isn't such an essential base for so many different artists to build from. So, within the community of poets and artists, I've been accepted easily. I've been approached and acknowledged for what I do, by the people where I feel the HEART of this culture lies. But I have faced many naysayers who feel that spoken word poetry is a pass time and that it isn't palatable or marketable and it for damn sure isn't a way to "get a bag". Especially, I've heard this by people in the music industry… yet at the same time, I've had artists who actually write their own music who've commissioned and compensated me for interludes and intros on their projects. I've seen so many of my peers who are poets end up on commercials, campaigns, etc. I know it is possible and I know that a market is there for poets, even if it is overlooked. But even that hasn't been easy. Since so much of what I do is from the heart, it's hard to put a price on that and not feel like I'm underselling myself. Especially being a young Black womxn, who is constantly told that what I'm asking for is too much. But that simply isn't the truth. What I've sometimes had to force myself to believe until it became easier to say, is that I'm worth as much as I say and want to be worth and it is perfectly okay to stand on that. When I am asked to bring what I'm passionate about to a table that otherwise may not have offered me a seat, I am allowed to say this is how much my efforts are worth. The most valuable advice I've been given and I'd like to share is to trust yourself, your spirit, your heart. Those are the powers that make you do what you do. That is what pushes you, so trust yourself and know when it is right to say yes, and when it is okay to say no… do that. Also, to seek mentorship, look to soak up as much game as possible, because you can never lose by paying attention to winners.
What do you do, what do you specialize in, what are you known for, etc. What are you most proud of? What sets you apart from others?
I'm a spoken word poet. I not only perform, but I host a yearly fundraiser/blanket and warm clothing drive called "Warm Regards", which branched from the release party of a project I put out 2 years ago called " Warm Regards: a collection of poems and letters about you". I'm most proud of what connections I've made with such beautiful people who have held real space for me. I honestly feel like as long as one person can connect with me, experience a story through what I've given them… I'm successful and I'm happy. I don't know if that makes me any different or sets me apart from any other poets.. but it definitely makes me REAL. I feel that's what I bring with my craft the most, I'm from the heart and honest.
Are there any apps, books, podcasts or other resources that you've benefited from using?
Oooh, you know The Pattern app has done the best job in affirming me and reminding me of my power despite whatever unhealthy cycles I've allowed myself to exist in. It forces me to be honest with myself… which is so important to what I do because if I can be honest with myself, I'll never show up that way to/for others. Also, any book by Don Miguel Ruiz Jr. I often go back to books like The Mastery of Love and The Four Agreements whenever I am starting to lose my footing on my life. The common theme of them that has helped me is to release my commitment to fear. Oh and Abraham Hicks videos on youtube, because… well, it's just soaked in that ism.
Contact Info:
Email: bookingteespeaks@gmail.com
Instagram: @lilbeigebaby
Twitter: @lilbeigebaby
Image Credit:
Karen Santos, Shane Sumisaki
Suggest a story: VoyageLA is built on recommendations from the community; it's how we uncover hidden gems, so if you or someone you know deserves recognition please let us know here.