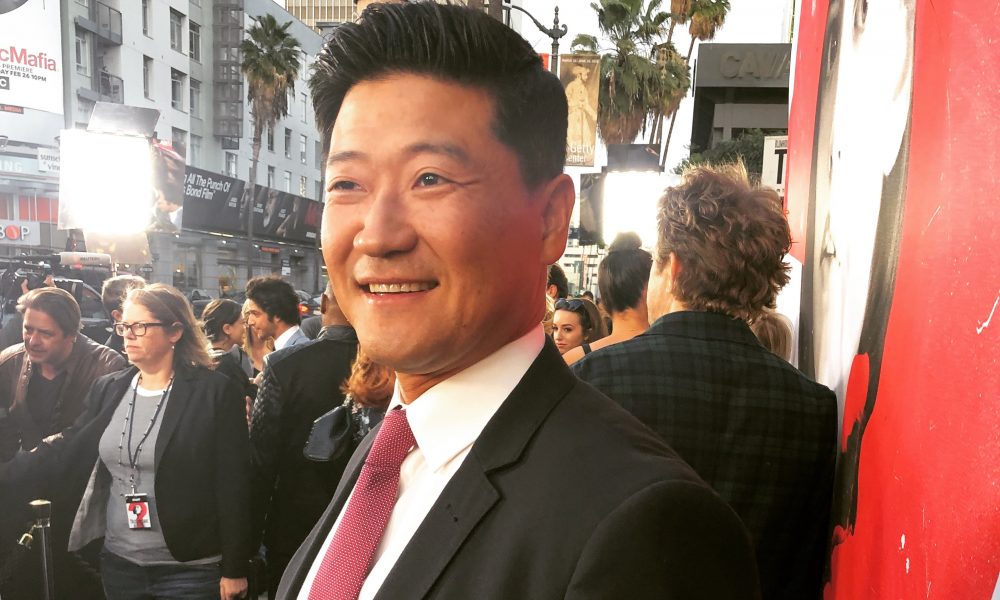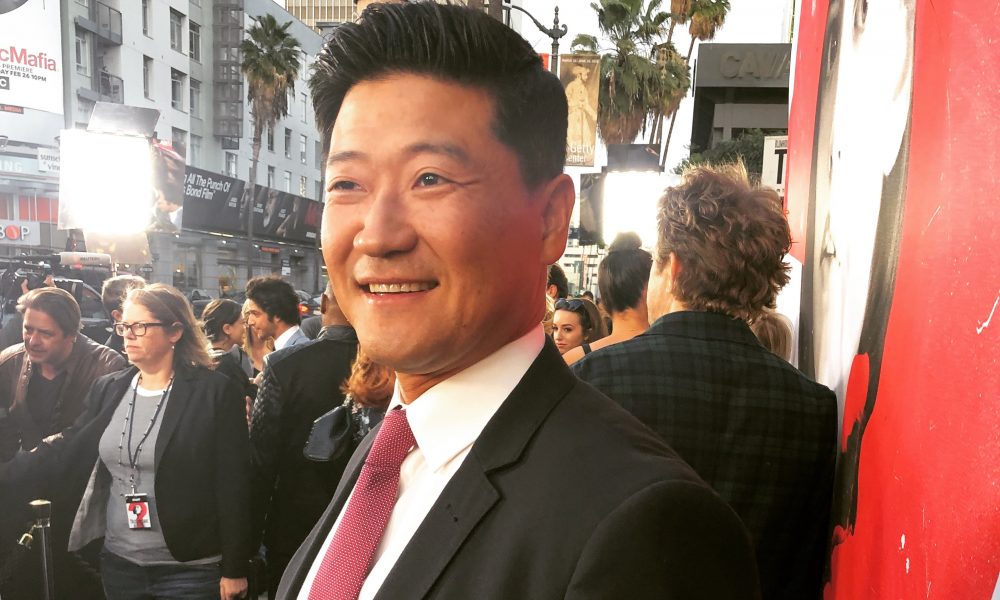 Today we'd like to introduce you to Tom Choi.
Hi Tom, we'd love for you to start by introducing yourself.
I was born in South Korea in a town called Taegu. I immigrated to Des Moines, IA where I was only one of a handful of Asian kids. It was here where I found the stage as my outlet to express my individuality and embrace my different skin color and ethnic background. From there I attended the University of Washington in Seattle as a drama major and also, to be a good model minority, majored in Engineering. One math class and that was put to rest. It was drama from there on out. After graduation, I went to Hollywood as many dreamers do. I was fortunate to get work on commercials and television. But to say that the shift from Iowa to Seattle to Hollywood was a cultural shock would be an understatement. It's hard to explain, but the moment you arrive in Hollywood, the dry air, strip malls and reflected heat from the pavement really ingrains in you the footprint for how life will be like in Hollywood.
It was monotonous, cracked, broken and unbearable at times existence and the strongest word I could use is "lonely." When so many reject their present condition to build up the delusion of what they want to be, there is a strong disconnect to reality. And just like the fancy clubs hidden behind the dirty and rundown facades of their entrances, so too are the dreamers. I was one of them, but maybe I was able to keep one foot on the path of reality. Enough to take the business side of things seriously. Eventually, I would gain more work, save my money, take the odd jobs here and there but eventually panic and try an office job. The greatest lessons in life come from our failures and being an executive assistant working for less than minimum wage was a great failure and also one of my greatest successes. Those memories act like the biggest propellers in life pushing you to strive and progress, even if it's against a headwind. I guess you can say that I am a Hollywood success story. But success is relative. I never got to be a series regular, but I got recurring roles that were close. I was on three seasons and 20 episodes of a hit tv series called "Teen Wolf" I played the voice of a beloved videogame character, Liu Kang, on "Mortal Kombat". Along with appearing in hit movies like Minority Report with Steven Spielberg and Tom Cruise.
And now in the upcoming "Red Notice" with Ryan Reynolds, The Rock and Gal Gadot. But the greatest lesson in all of this is that nothing is certain, there is no single straight path in life and that the friends you have and the everyday moments shared with family and friends and your own interests whether they be surfing and golf like me or simply going for a walk are the most important and fulfilling ways a person can live. Not one career or a certain amount of money or that certain house will bring happiness. In fact, I try not to put my bets on those things, not because I may not get them, but because I may. I read somewhere that suffering is under-rated and success is over-rated. I believe this. Sebastian Junger, and I paraphrase, said in his book Tribe that the level of depression is incredibly high for those who achieve their dream of the big track housing home in the suburbs, their 2.5 kids and all the security of their pension or retirement. I can see that. And I hope those who truly love it appreciate it. But if you don't, know you can always change it. But I digress. I'm here to explain where I am in my story and that brings me to my next chapter in life, a family, or at least trying.
See, my wife and I are doing IVF or infertility treatment. It is costly, uninsured, which is a separate point of contention, but most importantly challenging and draining on one's psyche, especially my wife's. It is at times filled with hope and other times moments of retreat as news of failures or new roadblocks appear. It's amazing what taking on new responsibilities of family and being a good spouse and future father can do to a person's path in life. And I think it is a great thing. It's that "click" in your mind that pulls you over and makes you open your eyes to seeing what you've been missing. It adds challenges and moments to overcome and cherish along the way even with the stumbles and dead ends that make you scream and have to go back and find a new way. The greatest blessing is that it changes one's priorities, grounds one into more tangible goals and places importance on things that matter more and allows doors to open and courage to take them on. If it wasn't for these challenges and newly changed priorities, I would never have pushed myself to try my new ventures in real estate.
So, currently, I am not only acting and continuing my successful career, but I have branched out to real estate and love this new and rewarding challenge. Sometimes you look back and tell yourself, "why didn't I do this all along?" I love the fact that I am giving value to others, helping them to realize their dreams of a new life in a new house.
But I also love the freedom it offers me of time and I love meeting new people and connecting. Something that, honestly, was a bit absent even before these covid times. Real Estate, like television and film, are topics that everyone can share in and discuss. Whether being annoyed that it's too expensive, or hopeful and dreaming of the reality of ownership or the complete dismissal of wanting anything to do with it. It's still something that we have in common. A roof over our heads and a place we spend so much of our time in. It's coming together on a common goal and working together through the process of achieving that dream. It's being connected to others and creating friends and joined experiences along the way. If I were to say what the greatest thing about my new venture is, is that I'm fortunate to be able to meet and help others. And isn't that what life is about? Thank you for listening to my story, it's only beginning and I wish you the best of luck on your own life's journey. Let me know how things are going, I'd love to connect.
Can you talk to us a bit about the challenges and lessons you've learned along the way. Looking back would you say it's been easy or smooth in retrospect?
You know, I feel that all things happen for a reason and that it's easy to view obstacles and challenges as bad things. But I think that a challenge overcome makes it that much easier for the next one. So I can say that being jumped on by bullies and made fun of for being Asian In Iowa could be an obstacle, but through those instances I was given awareness and conscientiousness of how the environment around me and the people around me can have so many facets. The challenge of choosing a profession such as acting and entertainment of course also had its challenges especially during the time I grew up in. Times sure are different now and gladly so. Many obstacles I've faced were also those faced by many others. Having to take care of my father is something that was difficult but I never felt outside the bounds of my duty or happiness.
Can you tell our readers more about what you do and what you think sets you apart from others?
I love the flexibility of being able to dedicate my time to as much as I want or as little as I want to the things I love. I truly feel this is the key to maintaining a work-life balance. Time is something that is finite. But I am most excited by watching my skills flourish and grow in real estate. As a realtor, I am loving the hustle of finding buyers and sellers in need. Networking and getting to know people. As a people person, it's amazing to know that just by speaking with someone new, it opens up an opportunity to give value to another person. To be able to go around living life not knowing that the next person you meet could be your next client is exciting and adds a level of depth to my daily life. It also doesn't hurt that I spent my entire earlier and continuing profession as an actor being comfortable speaking and delivering information as succinctly and purposefully as possible as well as being wired to listen well and being mindful of the needs of my clients.
Are there any books, apps, podcasts or blogs that help you do your best?
I've recently been turned on to Clubhouse. I think it emulates the environment of say an open phone call with friends. It differentiates from being a podcast since it is live and there's always a chance to be the speaker. I listen and also host rooms on real estate and drop in on rooms. The most fun rooms are ones where there is a limited number of people so everyone can participate. As for books, I am horrible with reading any fiction and really only stick to nonfiction in fields of interest like investing, golf and life goals. As for Podcasts, I listen to Real Time with Bill Maher as my go to audio relief. Oh, and Planet Money and Freakanomics is up there too.
Contact Info:

Image Credits:
Tom Choi
Suggest a Story:
 VoyageLA is built on recommendations from the community; it's how we uncover hidden gems, so if you or someone you know deserves recognition please let us know 
here.