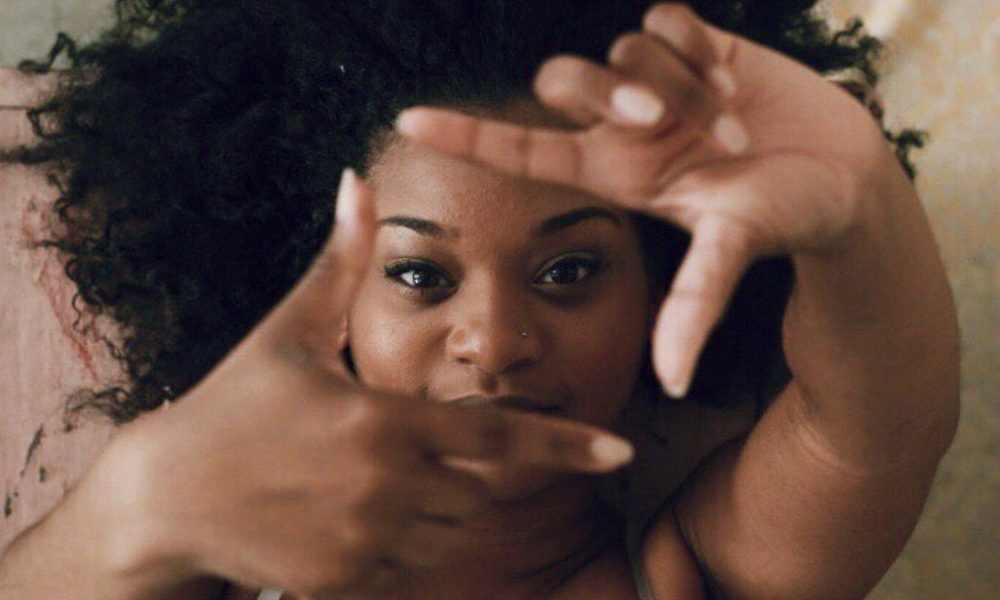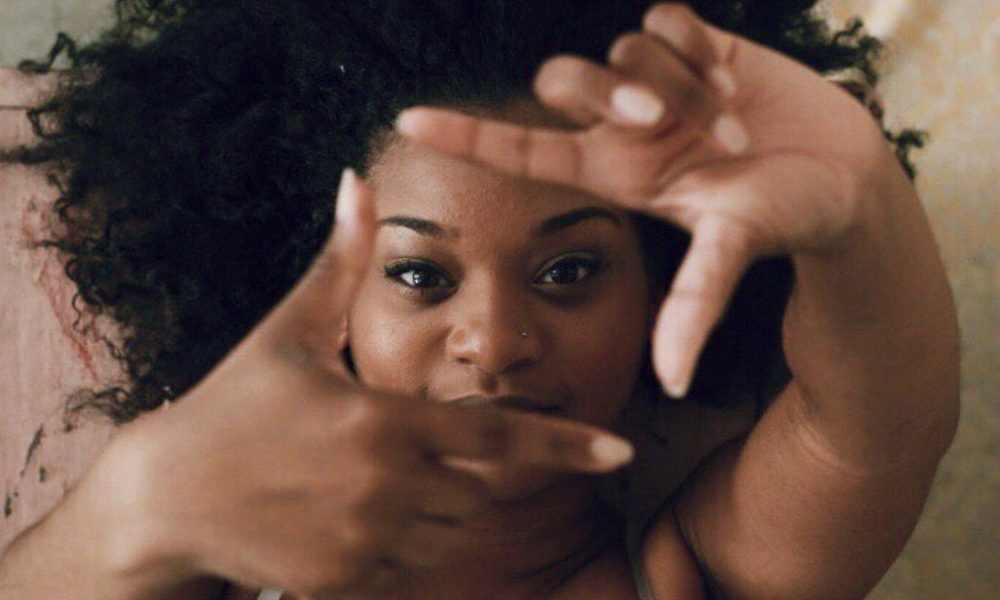 Today we'd like to introduce you to Sydney Morgan.
Sydney, can you briefly walk us through your story – how you started and how you got to where you are today.
I was born and bred in Jamaica, Queens, New York. It was at the age of six years old that my father, a New York City Police Officer by day Basketball Coach on the weekends, and my mother a Middle school Teacher and Adjunct Professor discovered me memorizing every movie we watched together and then performing it, just naturally.
My father happened to meet an actor one day who looked pretty familiar. The actor, Geoffrey Owens, was on a show called The Cosby Show, the one show I watched every night where he played the role of the lovable brother-in-law, Elvin. My dad had met him and explained to him his thoughts on me doing well in the field. He was the first actor I met in person, after meeting Mr. Owens he helped my father enroll me into a theater company that placed me on the path of my destiny. I wish to tell him, Mr. Owens. "Hi, you may or may not remember a six-year-old girl from Queens in awe of meeting Elvin." Well, now I am an upcoming actress in Los Angeles producing a one-woman show about New York in Los Angeles.
It was the exposure of being apart of an African American theater company combined with my performing arts high school in Delaware, Cab Calloway School of the Arts where I discovered the art and history from actors that came before me that looked like me. Such as, Sidney Poitier, Dorothy Dandridge, Harry Belafonte, Ossie Davis and Ruby Dee that I wanted to continue the legacy of being an African American actress to continue telling our stories.
My move from the east coast to the west coast was not intentional. I was in New York studying acting at a prestigious college and was asked to transfer to a brand new school in Los Angeles called Studio School formally known as Relativity School. I had a week to decide. Moving here was one of the biggest decisions of my life. But it was worth it. It was more than worth it. Now, I can say that I am apart of the graduating Inaugural class of a college studying at a movie studio for Acting in Film and Television. Landing on my feet, and one year out of college, I have found the balance of regularly auditioning for television and film while also producing my first one-woman show, called Raw. Regal and Real. What can I say… Trailblaze.
We're always bombarded by how great it is to pursue your passion, etc. – but we've spoken with enough people to know that it's not always easy. Overall, would you say things have been easy for you?
"Perhaps you were made for this moment to walk through blazing fire and come forth pure good." – Morgan Harper Nichols. The road on the path of my destiny has been a road of peaks, hills, valleys, and most importantly, mountains. I've had to climb on top of the mountains to reach the top. That is where I've had to stop for a moment and to check my perspective. I have found that I have been in awe of God, and I have been surprised by God. Literally, I've had the opportunity to experience it. While in college, I studied abroad in Germany. It was a summer where I met new people and formed life long friendships. On the weekends, my friends and I would visit other countries such as Prague, Budapest, and Venice. The place dearest to my heart was Zurich, Switzerland. On this trip, we decided to take a hike excursion which allowed us to get a bird's eye panoramic view of overlooking the beautiful city. Once reaching the top of the overlook, I finally noticed that I was looking at the Switz Alps in Switzerland. As I turned my head to look to my left, I saw a sea which wrapped around the city, when I turned my head towards the right, there was a farm filled with green pastures. But when I stared in front. I noticed in front of me was the mountains. When I looked closely at the very tip, when I squinted my eyes, angled my head to make sure my thoughts were accurate, I noticed the mountains were filled with pure snow. The crazy part was that it was in the middle of July. And to be honest that's how I now view the road of life. God's artistic work in all his majesty and I am in the center of it all.
My biggest advice to anyone starting on their journey is the view of having and knowing your purpose. I have discovered that there are different angles to life and it's about the perspective you have that determines your outlook while in the pursuit of where you placed to reach. Whether you know your purpose or not, trust me, it knows you, and will find you.
Please tell us more about what you do, what you are currently focused on and most proud of.
I wear multiple hats. My hats include. Being an Actor. Writer. Director. & Podcast Host
On the next stop to the marathon of my life. I am entering into the arena of solo performance where I have written a one-woman show called Raw Regal & Real. The show focuses on me portraying several different characters of people, some of whom were created through experience and some from pure imagination. Raw. Regal & Real is about the dynamic life of a college student by day, Graffiti artist at night witnessing a glimpse of lives in her daily commute on New York City's Transit Subway. I explore the lives of the people of the city in everyday life. Not only is the show practical in its storytelling, but it is thought-provoking.
While developing the show, I have noticed that my personal journey and my artistry have combined. For instance, the show consists of a multimedia dimension in film within a theatrical setting. Which are both mediums that I have performed in, and to join them together in one show, is different, but it's me. With this show, I wanted to bring the culture, and the heart of my hometown of Queens to Los Angeles, which I now view as my place of milk and honey.
Most importantly, I wrote the show to explore the underbelly dynamic of the strength of New Yorkers, the story of survival, living in a world of race, incarceration, parenthood, education, relationships, and the importance of generations. I try to write the things unsaid, and unheard in public but what is said behind closed doors. My goal is to create an atmosphere of openness for us to hear the truth of these lives. I hope to invite the audience to hear what we are sometimes afraid to say out loud. The theatre is one of the best platforms that allows the power of understanding, and where we are in this day in age within America and the world, we truly need the power of understanding from all perspectives.
By this time next year or even before I plan to launch the show in Los Angeles, then head to New York, Atlanta, Texas, Washington, and other cities and countries around the world.
As a service provider, I would like to highlight being a Host on a podcast alongside my business partner and also Host Daniella Castoria, on our podcast, Autocorrect: Creative. Empowered Originals. Our podcast showcases our similar yet unique stories from our move from being a student in New York City, both attending prestigious acting programs to then transfer into a brand new school at a Hollywood movie studio in Los Angeles. Our podcast is a place to give service to students who are beginning there education in the performing arts. Together, our mission for the show is to be a place of advice for artists in the performing arts as well as a reminder for artists on why and when they began. We interview working actors, dancers, choreographers, writers, and entertainment professionals to be of service by simply using their voice in telling their unique journeys.
Most importantly, our audience receives the inside knowledge that we gained while we were attending college from our industry professional professors. Our voice spread throughout the world within less than three months of sharing our podcast. We are listened to all over the globe, such as Ethiopia, Morocco, Switzerland, Japan, Paris, France, South America, and more.  Here's the great news! In July we are launching for Season 2!  With one click away, you can listen to us on iTunes and Spotify.
Were there people and/or experiences you had in your childhood that you feel laid the foundation for your success?
Absolutely, I have to dedicate my reasons for being successful in the pursuit of my dreams is ultimately from having two people, my parents who believed in me. And having the permission to be anything I wanted to be. While growing up, I tried to do everything, I tried sports, I tried being on the debate team. I tried to find anything outside of acting, but I kept going back to the realm of acting. And I kept being successful. Acting works me, it's my other half, actually, it's what makes me whole. I guess what I'm trying to say is that with the discovery from parents and the freedom I had of trying everything made me realize that being a storyteller was my gift.
Also, I was raised in a family that highlighted the importance of education. Not only was I acting on weekends but also being taken to college courses where I watched my mother teach while I was six, and I believe being in an atmosphere in that capacity so young made me become the researcher and writer that I am. Now, I have the thought of knowing that within the essence of my core, at my root, I am storytelling here to teach and to pass on the stories from my ancestors, embracing my generation now, and to enlighten what's to come.
I have a lot to do. The journey has just begun. As the journey continues, I am on the adventure to Trailblaze.
And lastly, " We are the lineage of Kings and Queens." – Hues and Hidden Kings Written by Sydney Morgan
Contact Info:
Image Credit:
Photographers: Alexandra Scavetta, Mary Gabrielle Strause, Ryan Agboola
Getting in touch: VoyageLA is built on recommendations from the community; it's how we uncover hidden gems, so if you know someone who deserves recognition please let us know here.