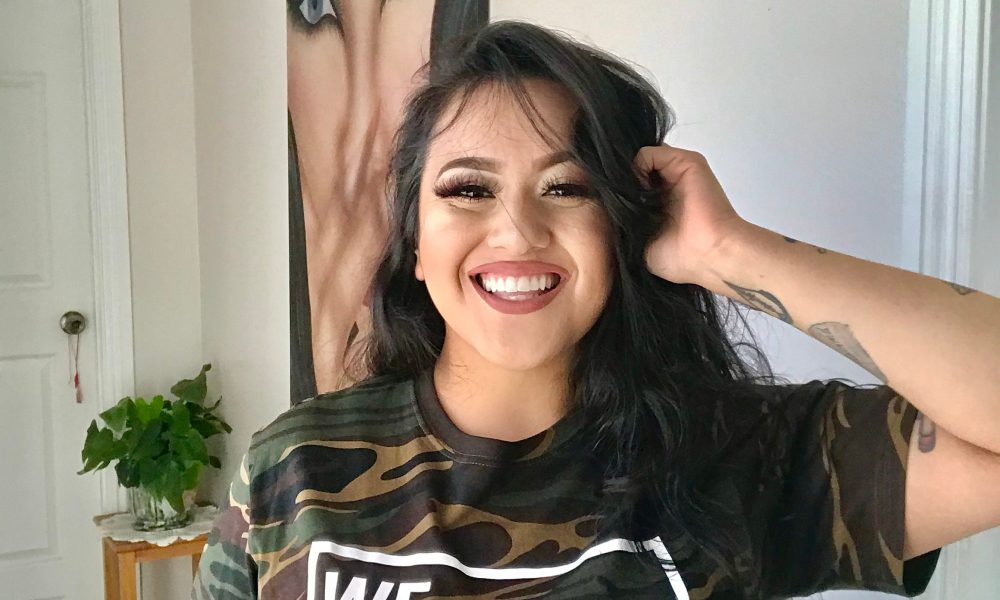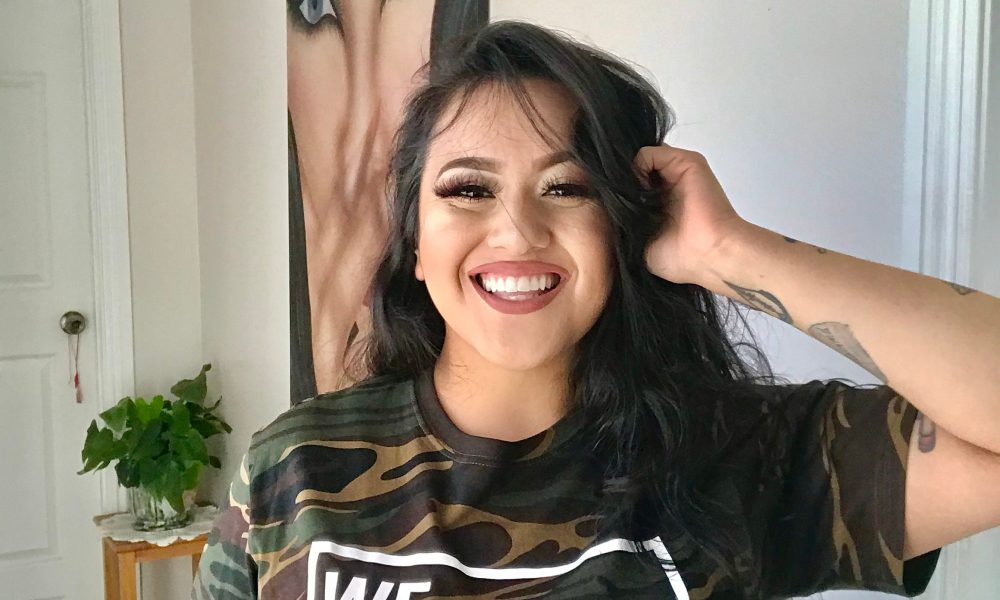 Today we'd like to introduce you to Ruthy Jane.
Ruthy, we appreciate you taking the time to share your story with us today. Where does your story begin?
I am a self-taught artist from Los Angeles. I am a Survivor, a Painter, Muralist, Street Artist, Makeup Artist, Seamstress, and recently began a small baking business as a Cookie Artist & Baker. I feel it's important to never limit ourselves to only one form of creativity and outlet. Around 2010, during a time where Instagram and the power of social media began to first take off. I was booked for my very first Art Showcase with a LA organization called RAW Artists after painting on canvas's using acrylic mediums for only a few short months. Since then, I've been blessed to be able to not only showcase but sell my Art on canvas's and everything from hand-sewn masks to purses, cups, body art, pastries, murals, logos, and much more. My work has been in galleries/shows in various cities across the nation from Los Angeles to New York, Miami and even casinos in Las Vegas. I've been fortunate enough to have been featured on various news channel outlets, magazine articles, and even TV shows, but my favorite experiences are those I get to have with my collectors across the world. It's a very humbling experience to connect with my clients. Being able to get to know their stories, and to create their custom requests that have such sentimental values, gives me shots of energy and love that I can't source from anywhere else. Truly grateful to God for blessing my hands and my life through these experiences.
I'm sure you wouldn't say it's been obstacle free, but so far would you say the journey have been a fairly smooth road?
My career as an artist began from a traumatic event I witnessed, where very sadly a life was lost. My need to unleash negative built-up energy is what first inspired my career as an artist. The PTSD I was experiencing left me in a state of shock, depression, sadness, and anxiety, and I desperately needed an outlet. At the time, I was working an office job in a cubical, and began to sketch in between phone calls as a way to zone out, and began painting cartoon fan-art as a way to relieve stress. I unknowingly began utilizing art as a form of therapy and expression during a time where it was difficult to understand what was happening to my body and mind. Five years later, my family personally suffered a great loss, where two of my cousins (big brothers) were murdered together on the same day. Three months later, again our family was stricken with grief when our aunt (their mother) died in a tragic car accident, a week later another aunt and baby cousin tragically died in a house fire. We lost five family members in four months. Two years later, I lost a lifelong friend at the hands of a police officer. I was confused. I was broken, and life was really tough during those times, but the love of my friends and community truly helped lift me. I kept pressing on….and Art showed up again and again as my weapon, my crutch and my salvation when I didn't know how to properly heal.
Since then, I have taken my healing full circle and sought therapy, changed my eating habits, started working out (have even lost 80 lbs), but most importantly found safety, calmness, and peace through God. It truly is a full Body, Mind and Spiritual healing we must make in order to feel balanced and have understanding and contentment for what happens to us in life. There's plenty more I am not sharing that I have survived, but these are the events that molded and changed me forever. And I'm still here, loving, living and laughing. I make it a point to live in their honor along with the rest of my lost loved ones not mentioned and live life day by day, with a clear understanding that this too shall pass and shall one day end. I know I will reunite with them one day. I am rooted in that. Regardless of life's punches, I'm truly grateful and count my blessings every day. I use my art to leave my mark and try to stay remembered and make an impact using this energy as my force.
Thanks – so what else should our readers know about your work and what you're currently focused on?
I wanted more & bigger fairly quickly into my art career, so I began teaching myself how to use spray paint as a medium for my art. I wanted to paint murals and huge wall spaces. I always was inspired by and loved the graffiti art scene. Growing up in LA, it's hard not to run across this form of art or to be influenced by your local tagger. I began to incorporate my pain from losing my loved ones into my work. Specifically the loss of my brothers hit me hard, and I painted a lot of Latina "Chola" inspired artwork influenced by their passing. I was channeling a lifestyle that I wasn't directly a part of but helped me cope and connect to them after they were gone by telling parts of their story with my work. It truly also was a man's world for a very long time and I just thought, I wanted to make it normal at least for Me to paint in this style too. I began to seek help and make friends locally on social media. I have a lot of my local graffiti art brothers to thank, who've allowed me into their space in a predominantly male-run, underground art world.
If it wasn't for their patience, respect, and willingness to teach, I truly wouldn't be where I am. I also gratefully have been able to meet and paint alongside a long list of respectable and talented women in this hustle and industry. It's always beautiful to connect and build relationships with people who have the same passions as you. They all know who they are, and I'm so thankful. Recently, during Covid lockdown, I also began to bake as a form to relieve stress. I have taken inspiration from foods and pastries I like and began incorporating my art in collaboration with my sweet tooth. It's a fairly new craft for me, but I was able to perfect it almost from my very first attempt. When you're that good at something from the get-go, I feel it's God moving through you, so I make it a point to immediately jump into action. So now I'm presently incorporating my experience as an artist into my baking and having so much fun with it as I learn and grow in this new venture.
Do you any memories from childhood that you can share with us?
My favorite childhood memory is visiting my grandma (Nina) every weekend and spending the night with my grandparents. She had a huge house that I had many adventures in with my cousins. She would always make me tortillas con huevitos, with a cup of warm milk & sugar. She was the original hustler who immigrated from Mexico with only a suitcase and her sewing machine, she left her family behind for a whole year while she built, opened up her bridal shop business and then brought in all nine of her children and husband into this country, on her hard work alone. Spending time with her as a child and adult are my most treasured times in my life. I loved to just talk to her about life and absorbing her wisdom. She was the original artist and wedding dress designer, and I have very vivid memories of her being a boss Queen, and taking me everywhere, running things, & always instructing people what to do. I miss her dearly.
Contact Info:
Suggest a Story:
 VoyageLA is built on recommendations from the community; it's how we uncover hidden gems, so if you or someone you know deserves recognition please let us know 
here.
What to check out next:
Aleasha Bahr is a sales & marketing strategist known for showing introverts and ambiverts the Secret Art of Subtle Selling.  She personally sold millions in revenue while discovering introverts are usually top sales people – as soon as they stop trying to act like extroverts.  We've partnered with her to produce Introverted Entrepreneur Success Stories. Check out episode 1 below: