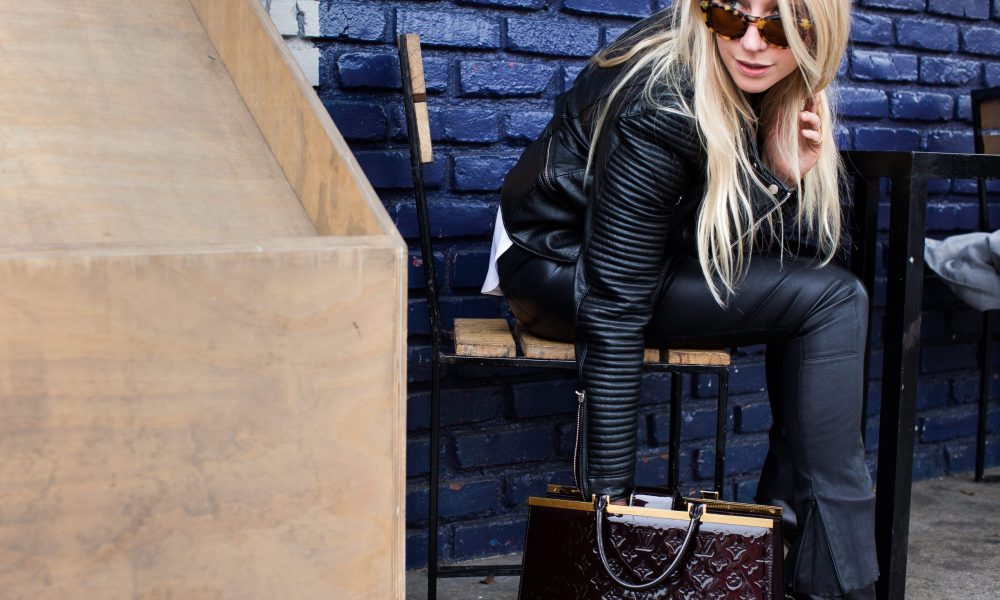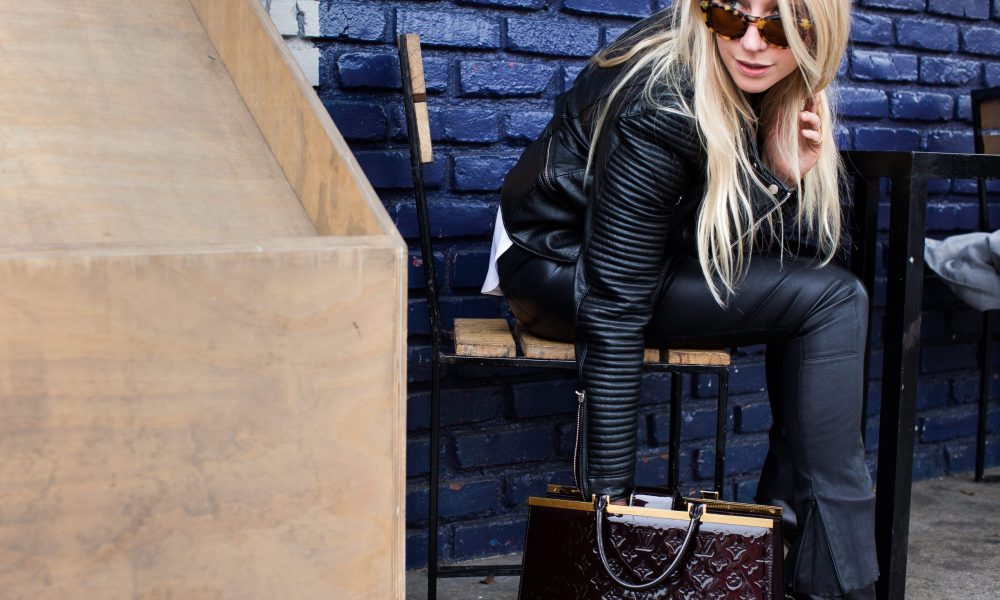 Today we'd like to introduce you to Roclynn Nosek.
Roclynn, can you briefly walk us through your story – how you started and how you got to where you are today.
Born and raised in Chicago. Came to LA for college. Graduated from FIDM with an A.A. in Apparel Manufacturing Management. Worked in the LA garment industry for a long time. My favorite job was as a production manager for a company that had contracts with the military to manufacture sports bras for the ladies in the Army. I was in charge of everything, from sourcing fabric to making sure all sewing spec requirements were met, making sure shipments were on time and impromptu drop-ins from the military for quality control. It was such an intense experience. I learned so much. Once in a while, people would ask me if I knew "how to make" (or have made) a bag or shirt etc., and honestly, because of my experience, I did. I was fluent in the manufacturing process and soon realized I could charge money for this information. So, I opened a consulting business where I would help people create new products in the garment industry. Soon after that, I decided I wanted to start a line of handbags. The further I got into it, I realized that this would be quite an expensive venture, and so I decided to put it on hold and start my blog. I figured that having a blog would be the best thing to start in the age of social media for future selling. That would be something I could leverage. So, here I am! 🙂
Has it been a smooth road?
The only advice I really have is don't stop. Ever. If you have a goal in mind, keep working on it. Success is not a straight road. Sometimes along the way, we have to stop, reevaluate our goals and pivot the direction so we can stay the course. I think it may have been Steve Jobs who mentioned that the only difference between people who succeed and those who do not are the people who succeed never give up. The end goal might be totally different from what they originally intended. That is ok because that shows there is growth happening.
I use this rule of thumb for myself when working on my goals. If I can add 1% to my project per day, then I am good. Sometimes, I am more motivated than other times to get my goals/tasks met and so I always keep this in mind when I am feeling unmotivated or overwhelmed with what I need to do. I just try to keep moving forward.
And did I run into obstacles? YES! Of course! When I started to make my line of handbags (before FB ads and shopify etc.) I realized that I wasn't going to have enough capital to pay for all the minimums and PR for sales etc. So what I did was create a blog, so I could create a fan base whom I could eventually sell my designs to. I created value in my life for my end goal.
Try to think outside the box. Instead of getting bogged down because things didn't go your way, re-angle the way you are looking at your project and see how you can create value in another way.
So, as you know, we're impressed with I'm Soo Fancy – tell our readers more, for example, what you're most proud of as a company and what sets you apart from others.
I am currently a fashion & lifestyle blogger. I am proud of the fact that I actually have followed through thus far into a project. I am amazing at generating ideas and getting things set up but I usually need a team of people to help me to follow through on the long-term part of an idea. And so far, this blog has been all me. I do have help with tech-related things, and photography. But all the writing and posting and content, scheduling, correspondence etc., everything, is all me. I haven't quit, maybe at times I've slowed down, but I never completely quit. I started my blog as a creative outlet and had no idea what I was doing. As I got the hang of it and became associated with other bloggers and networks of people, I just fell in love with the community that comes along with a blog. And getting to work with these amazing brands has been really an honor for me. I have idolized some of these brands my entire life and to have them ask me to work with them, has truly been a dream come true and just the biggest thrill to be able to support them by doing something I love. And I have had so much fun getting to know my audience. its like you have a bunch of friends you can connect with every day. In a world where tech and social media has really taken over our social lives, I feel very fortunate to have a group of people that I can connect with and they with me. I am very blessed and appreciate every moment of this.
I have had many proud moments as a blogger, my most recent one this last week is having Christian Louboutin Beaute re-post one of my photos I posted for a collaboration I did with them. It's really exciting when the brands you love and respect show that the feeling is mutual. This is a signal to me that I'm on the right path and I should keep doing what I'm doing.
What sets me apart? I'm from the midwest, so I would like to consider myself the girl next door. I have a wholesome appeal to a vast group of people. I am a fashion blogger that actually went to fashion school and worked in the fashion industry. I think this gives me some credibility and can be seen as something at sets me apart from most fashion bloggers.
Are there any apps, books, podcasts or other resources that you've benefited from using?
Currently, I love the Color Story App. I can do a lot of editing and grid organization. Just totally in love with it. I love Reward Style and Shop Style Collective for affiliate links. They make it super easy for my followers to shop my looks with the click of a button. I love Pinterest, who doesn't? I use it for outfit home and food inspiration. Helps me to keep things fresh and not get bogged down in the grind of daily tasks. For tech help with my blog, I LOVE Chloe Digital. They are the best platform I have ever used. They make sure my site is functioning properly and looks really pretty for everyone 🙂 And for me, I find if I am eating properly and exercising regularly I feel my best and can perform my best. For the month of June and July, I have been running 2 miles every day, without fail, and I have to say I feel much better than I did before I started. Most days I don't want to do it, but I force myself to, and when its over, I feel so much better. And I drink a ton of water I try to drink around 90 ounces per day. This is a big one for me. I've been drinking water like this since my 20's and it has turned into a habit of mine. I carry around my 32 ounces Nalgene BPA free water bottle and refill it any chance I get. I don't even notice the consumption anymore. I can't live without it. My iPhone X is my life. I love the size and the camera on it is so worth it. Especially, for someone who uses it so often.
Contact Info:

Image Credit:
Elaine Torres Instagram is @_elainetorres_, Edelle Kenny @edellecarmelkenny
Getting in touch: VoyageLA is built on recommendations from the community; it's how we uncover hidden gems, so if you know someone who deserves recognition please let us know here.