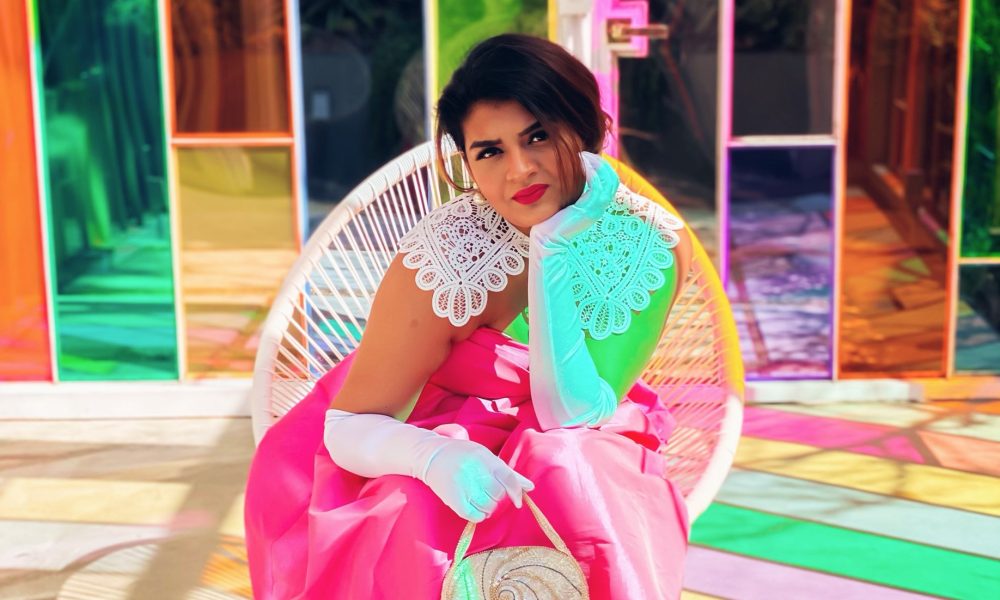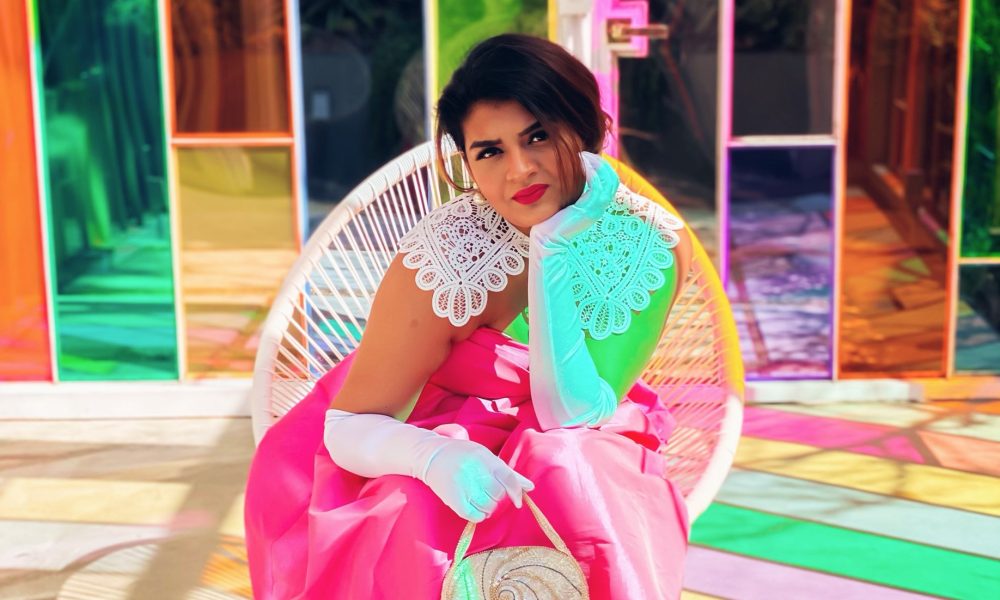 Today we'd like to introduce you to Rini Jain.
Hi Rini, it's an honor to have you on the platform. Thanks for taking the time to share your story with us – to start maybe you can share some of your backstory with our readers?
I was born in a small city in India called Jhansi and was raised in a conservative yet educated family. Having undergone a process of learning especially in the fields of medicine and engineering, makes my family "educated". And, following the things that fall under the pretense of "culture" and "society" makes them "conservative". And, this combination of "being educated" and "being conservative" is a unique combination. Though I was always encouraged to study, go to the best schools in the world, be independent, I was also raised to do "girl only" things at the same time – "don't go out in the sun or get dark", "cover certain parts of the body", "don't go out at night", etc. Though I am grateful that I was not one of those kids in India that didn't have the privilege to study, but choosing the field of study was again driven by the conservative side of my family. Only "doctor" or "engineer" were the two options. I never had the courage to tell my parents that I am extremely inclined towards Fashion. I couldn't tell them that I want to walk the ramp and try my luck with all the beauty contests in the world. I just couldn't. I knew that they wouldn't like it. Therefore, I fulfilled their dream of seeing me becoming an Engineer.
It was not until 2015 when I came to the US to pursue my higher education from University of Southern California in Los Angeles that I got the freedom to explore myself. While I was pursuing my Masters in Computer Science here, blogging came along. I explored my long-held passion for fashion by starting to share my outfits on Instagram. I would explore flea markets, vintage stores and find gems to create my own fashion statement. Compliments from unknown people on the streets of Melrose Avenue, Santa Monica gave me confidence to take my passion seriously. And, after completing my education and securing a job as a Data Engineer, I started working part-time on setting up my Fashion Blog @rinisphere in 2018. Little did I know that in 2021, so early in my journey, I will be featured in Los Angeles Entrepreneurs Magazine in the coveted list of "Top 25 Bloggers" of Los Angeles, the only South-Asian to be published in the list.
We all face challenges, but looking back would you describe it as a relatively smooth road?
My biggest struggles were fighting my own insecurities, fighting the mindset of people, and looking beyond the things and the people that don't matter. I did not realize that I was unknowingly holding on to the belief that there is something deeply wrong with my brown complexion, or not-so-perfect body, a thought that was a result of deep-rooted prejudice, ingrained into my mind by nasty comments from people, kids in the college and emerges from unrealistic beauty standards set by people who suffer from "fair skin syndrome". It was unfortunate that my sense of self was determined by it in some way. It took me some time, meeting amazing people, reading about similar journeys on social media, to understand the absurdity of this thought in my head. To be featured in Los Angeles Entrepreneurs Magazine solidifies the fact that skin color and body type doesn't (and shouldn't) play the role in deciding the success or the failures.
Another fight was breaking stereotypes attached to Fashionable Women. I like fashion. I like to dress up. I enjoy wearing makeup, long dresses, pumps, and I am an "Engineer". I didn't know that this was so hard for the society to accept. It was assumed that if my thoughts are spent on fashion, I must not have brain capacity left over for engineering. Dress up too much and – I was asked "may I speak to an engineer". Even after introductions, technical problems got directed to male counterparts. It was hard for people to accept that a person (especially a woman) is equally good in two fields. With time, I have learned that my work should speak for me. It is not easy but consistency is the way to kill this stereotype.
And, my third struggle was to accept the fact that everybody around me will not understand my passion. And, I don't need to make them understand it. When I started, there were hardly any people around me who asked me how it is going or people who would give me any positive or constructive feedback on my work. In fact, some of them avoided mentioning my small wins or even sometimes completely dismissed the conversation about my passion in a social situation. It was hard for me to force myself to forget about winning interest, support or approval of such people. Am I there yet? Almost.
Of course, there were many other struggles like juggling between my full-time day job that paid the bills and my blogging, finding brands that supported diversity, and the list is very long. But, it is the personal struggles that I fought that drive me to do what I do. My journey wasn't smooth, there were weird detours, it is still under construction and there is certainly a long way to go.
Thanks – so what else should our readers know about your work and what you're currently focused on?
I run a Fashion Blog @rinisphere on Instagram that presents my point of view, a certain taste, and a unique way of presenting and documenting Fashion via visual (pictures and videos) and written (captions) content. The content I present is created under the theme "Fashion with a Vision", where each creation is thoughtfully created to inspire and teach something significant, out-of-the-ordinary to the audience. It could be as innovative as wearing a specific piece of clothing in 5 ways or as deep as talking about gender biases, breaking stereotypes, etc. through fashion. I feel my vision sets me apart. For me, Fashion is so much more than just wearing clothes. It is an ART that not only defines you and your personality but also has the power to change the world and make a difference. I am proud to be able to use my passion and inspire young girls and boys to look Fashion from a different lens.
With my annual series #FacelessFashion, I hide my face and use the art of Fashion to speak about topics like "Body Positivity", "Breaking Stereotypes", "Issue of Colorism" etc. Through my series #FashionExperiments, I present creative, unique, aesthetic style concepts to put together and carry an outfit, which aims to give every girl a way to express herself the way she wants. In 2020, I created a #MonochromeFashion series to showcase the trend of Monochrome outfits, where I used at least one item from men's wardrobe to put together each look to promote "Gender Neutral" clothing. In 2021, I aim to create more content that promotes #CircularFashion and #SmallBusinesses. My latest series #RunwayMeetsTheStreets presents different looks inspired from the latest trends of Spring Fashion Week 2021 and provides a practical, sustainable and affordable way for audiences to use those trends in their day-to-day outfits.
Networking and finding a mentor can have such a positive impact on one's life and career. Any advice?
Networking in the blogging world is about building relationships, uplifting your fellows, about finding the people and brands you wish to work with and affiliate yourself with. It's extremely valuable to invest in networking and maintaining relationships with people you meet during your journey.
The most important advice I would give is – "Don't be selfish". Everyone you will meet is in it to gain something for themselves. It could be information, reputation, cash, products or something else. Knowing this, you can't just go to someone you don't know and ask them for what you want. What you need to do is develop deeper and longer-lasting connections and not focus on momentarily surface level connections for immediate gains. Support them so that they support you. This is uplifting each other and growing together. There are tons of opportunities for everybody, and we all can co-exist and still do great in our own ways. Hence, organic networking is the key.
Contact Info:
Image Credits
Dhruv Bhatia (Instagram: @normalpeopleclub)
Suggest a Story:
 VoyageLA is built on recommendations from the community; it's how we uncover hidden gems, so if you or someone you know deserves recognition please let us know 
here.