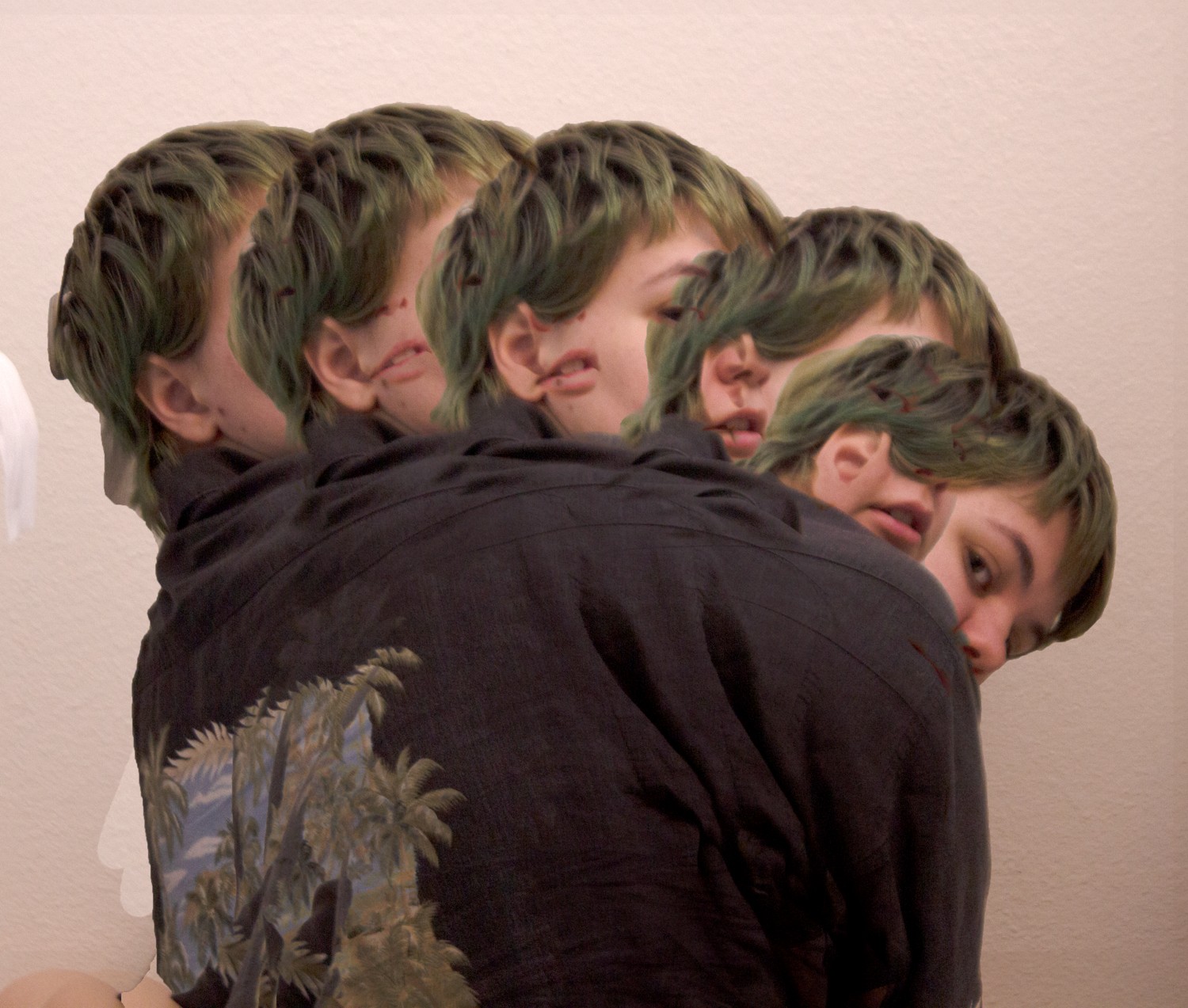 Today we'd like to introduce you to Raven Bennett-Burns.
Hi Raven, please kick things off for us with an introduction to yourself and your story.
I'm a lesbian storyboard artist and video editor trying to break into the industry currently living in Ventura with my girlfriend and our five chickens. When I was really young, I always wanted to make something; whether it was something crafty with my hands or elaborate plots for schoolyard games that I was emulating from the film and tv I watched with my family. My parents grew an impressive movie collection as we grew up, first with second hand VHS tapes and then to DVDs of whatever we could get our hands on. I inhaled those movies and watched any and all special features as my sister and I sat in the back rooms of our parents' workplaces. They both worked incredibly hard to give us a better life than they had, and little outside support meant sleeping bags in an empty conference room watching The Simpsons on the portable DVD player over the summers until middle school. All that watching and rewatching ended up being a lot of really good film study, to the point that good film structure is almost second nature to me now, and a part of me still wants to be that person on the director's cut I listened to for hours on end. I didn't really start drawing "seriously" until a friend gave me a copy of a manga called Pixie Pop and it was like a snowball rolling down a hill.
I started watching anime, made a deviant art, got on YouTube and made music videos out of game sprites, and started drawing comics as quickly as I abandoned them for another idea. I carried sketchbooks with me to school, keeping all these ideas in one place and I got a Wacom tablet the size of a postcard, drawing with a fervor only a middle schooler watching FullMetal Alchemist for the first time can have. Social media and the fandom community were the first things that really showed me art as something that affected people through its character and story and the kind of person that made that art. I went into high school wanting to do art but not really knowing what that meant. I found out what storyboarding was right when Steven Universe and Over The Garden Wall were coming out and realized that my need to tell stories and love for filmmaking made storyboarding the only job I ever really really wanted. Luckily the school my mom had gone to was close by and had an animation program, so I applied and started going to California State University, Fullerton in 2015. I packed my schedule to the brim every semester and graduated this year with a Major in Entertainment Arts and Animation with a Minor in Cinema Television Arts.
I'm sure you wouldn't say it's been obstacle free, but so far would you say the journey have been a fairly smooth road?
Coming to terms with my sexuality had its own challenges. Looking back, it was incredibly obvious that I was a lesbian as early as second grade, but every show or movie I watched had only heterosexual couples portrayed with love and respect. For the longest time, I felt like if I wanted to be loved; like the characters in Sarah Dessen books and Black Bird, I could only be loved by a boy, and if I wasn't happy with that then there was something wrong with me. It wasn't until I got onto Tumblr that I was able to learn the vocabulary and see positive depictions of queer people. I realized that I've just been a lesbian this whole time and finally felt normal. Now I get to make up for all the representation I needed and throw lesbians into all of the art I make! As I got older, I started asking more questions about myself and my family's history, the main point being the whispers of Eastern Cherokee that was never really explained to me and never really came up. I followed the footsteps of my mother and joined the Inter-Tribal Student Council at CSUF to try to reconnect and make sense of it all. I am, obviously, very white, physically and culturally, and for a long time, I felt like I was faking my ancestry.
But over the years, I realized the full extent of the efforts to assimilate indigenous people, disrupt their communities, and commit cultural and literal genocide against the entire population through political violence. Reconnection, however small, is important to reframe conversations into an indigenous lens, one that is severely lacking in today's media. Recognizing this while also recognizing my position as someone who benefits from white supremacy is one of the more important things I can do with the privilege I have, in addition to lifting other native voices as much as I can. This kind of representation is what I want to bring to the industry. I want to add to the stellar queer representation and include lesbian relationships that are a reflection of the one I have in life; joyous, unquestioned, and honest. And there is a sorry lack of indigenous characters in American media in general, especially kid's cartoons. Shows like Molly of Denali and Inage'i are great steps in the right direction and I want to see more, more, more!
Appreciate you sharing that. What else should we know about what you do?
I've been putting myself out there as a storyboard artist, but in the past, I've done a lot of video editing, most notably the live music show Titan Radio Live! At my last job, Titan TV. Editing TRL! Was my favorite part of the job because it reminded me so much of the videos I used to make as a kid. I get so much satisfaction from cutting things just right to get the maximum amount of hype or feeling from an artist, and I got to stretch my editing legs a lot while I was there. The projects I've been the most proud of in regards to my storyboarding work are the larger sequences I made during college. I made a sequence to the Mindless Self Indulgence song "Disappoint", and that was a project I had been wanting to do for a really long time but didn't have the skills to follow through when I originally had the idea. Another sequence I did for school was a retelling of the story of Samson and Delilah set in a reservation school, a boarding school where indigenous kids were sent after being kidnapped from their families in an attempt to assimilate them. I made Samson a Comanche boy who wouldn't cut his braids, and instead of dying, he escapes. The appropriation of a Christian story and reframing it from an indigenous lens is one of the better ideas I've had in a while. But most recently, I just finished work as the Animation Director for The Hitman's Brother, a short film written and produced by some of my colleagues at CSUF, Alexander Stathis and MacKinley Bundick. I got a small team together and over the summer, we went from concepts to compositing, and I'm so excited to show people! At the time of writing, we're applying to some film festivals and hopefully, I'll have permission to share it soon!
What was your favorite childhood memory?
I think it'd have to be my 12th birthday. Every morning I'd wake up, check to see if my mom was using the upstairs bathroom to get ready, then go to the downstairs bathroom to get ready myself. When I went back to my room my parents and sister had snuck into my room with presents and balloons, it was really sweet. I had never been surprised like that before and I think about it all the time.
Contact Info:

Image Credits:
Vicki Vasques, The Hitman's Brother
Suggest a Story:
 VoyageLA is built on recommendations from the community; it's how we uncover hidden gems, so if you or someone you know deserves recognition please let us know 
here.