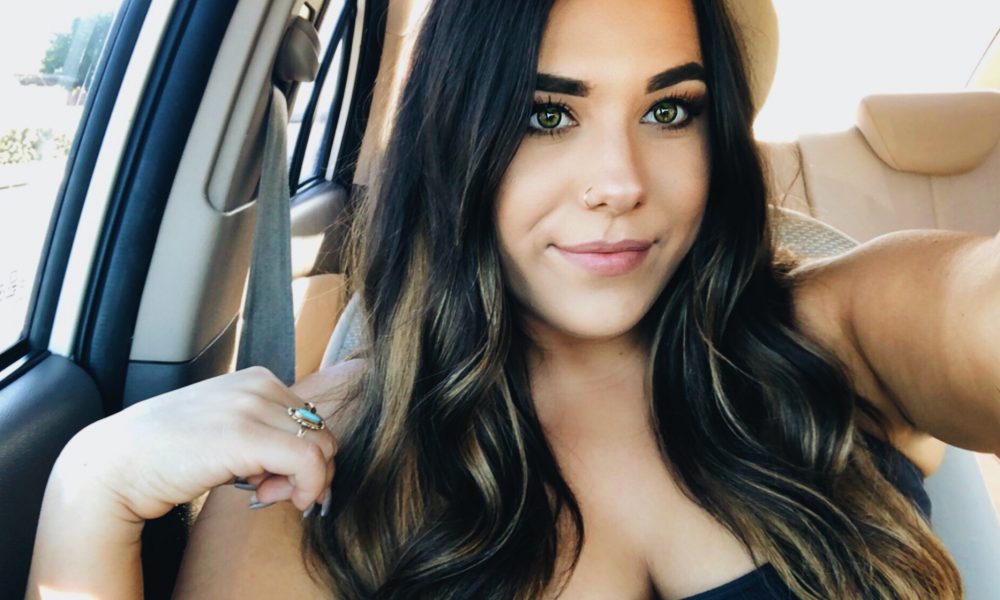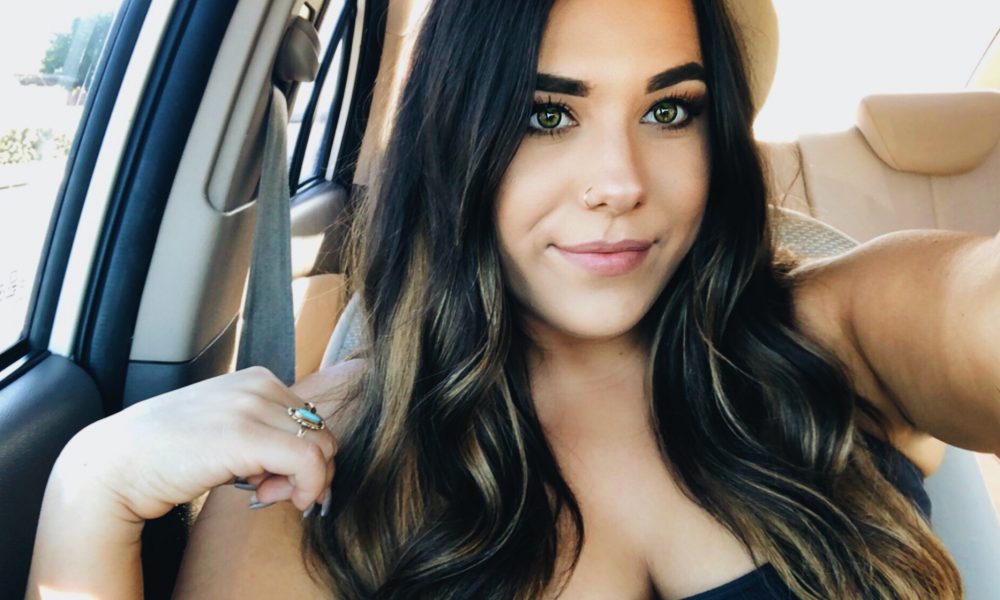 Today we'd like to introduce you to Olivia Kincaid.
Olivia, please share your story with us. How did you get to where you are today?
I think my story began far beyond my professional career. I grew up in a small town called Temecula, CA. Somewhere between LA and San Diego is how I describe it to people who most often times have no clue where it's located. My older brother and I grew up doing musical theater, acting and were introduced to the entertainment industry very early on. I always had this feeling in the back of my mind that one day I would try and make it out in the city. Fast forward a couple of years, as the internet was getting more and more popular, I remember making a Myspace and Tumblr account online. I would come home from school and spend hours, re-doing the coding on my myspace backgrounds and scrolling through Tumblr until it was dinner time. Like many people my age, we grew up on these websites. I spent more time on myspace and Tumblr than I did watch TV/movies. Even in my little pre-teen mind, I knew that this whole "social media" thing was going to be huge.
A couple years into high school, my friend convinced me to make a Twitter account, I was late on that bandwagon but made one and loved it. I was in the middle of my fangirl phase and was a really big One Direction fan at the time (lol). I started following more and more one direction fan accounts and finally made a whole separate account to tweet solely about 1D instead of clogging up my personal account with all my high school friend followers (you're welcome friends). After a few months of having this separate account, I began to receive a bigger following. One day I was scrolling through my timeline and I saw this girl who I had been following post about giving away an opportunity to go to the American Music Awards to be on the social media team and tweet about the red carpet, specifically one direction, as well as getting a front row seat to the show. I immediately knew I needed to do whatever it took to win. The rules were simple: explain why you deserve to go and follow her account. Well, I was already following her so the next step was to explain why I wanted to go. I was in my first year of college as a Communication and Mass Media major and I thought that by going would give me some good experience in social media marketing for live events. I then tweeted reasons to go for five hours straight… some may say I was crazy, I would say I was persistent. The girl doing the giveaway lived in London so there was quite a time-difference, 12 hours later, she was finally going to announce the winner. I stared at my phone for hours hoping to receive a notification that I had won. Luckily, it was me. She messaged me and said that I was the most deserving after completely spamming her and naming off every reason under the sun why I wanted to go to this event.
The day of the American Music Awards had come and I was so stoked. I was led to the social media team and learned all the basics of live-tweeting about an event and a social media marketing breakdown in about an hour. It was all new to me because I was still in my first year of college. Mind you I had never taken a marketing class in my life. The event was great, I tried to capture all the most interesting content I could think of and a couple of my posts ended up going pretty viral. This opportunity really showed me how social media can tell a story and get people to do what you want them to do, in this case, tune into the show. This was my first introduction to the big world of the music marketing industry as well as tv/filming and social media marketing. After that, I was hooked. All three of my favorite things combined on one star-filled day. From that point on, I knew I wanted to have a career in this field.
Fast forward to my senior year in college, I was struggling to figure out how I was going to get my foot in the door professionally after I graduated. One day, my friend told me to reach out to our mutual friend about a company she worked at called Fullscreen. I hadn't known she worked there, but I knew of the company because a lot of the social media/YouTube influencers I watched had some affiliation with Fullscreen. I reached out immediately to see if there were any opportunities for internships. I applied, and thankfully had an amazing interview on my birthday and got the job. (Birthday perks, maybe?)
At this point, I was a full-time student in San Diego, living in Temecula, commuting to Los Angeles every other day for this internship. That was quite a lot of time in my car. I knew it was worth it though for the experience I was gaining, especially for this company that I knew was so highly respected in the industry. My internship was for social media marketing for live events. We had a team who put YouTubers on tour, and I was responsible for tracking all ticket buying data, community management on social with fans, tracking social engagement, and most importantly using marketing tactics to convert social engagement to website traffic/ticket sales. I was able to attend some of the tours that were in LA, and there I would help capture content for social. It was all very exciting and all very new. I had learned a ton and was so sad when the internship was coming to an end. With me being in my senior year of college, and the internship ending, I was determined to figure out if I could land a job at fullscreen once I graduated. Unfortunately, the team I was interning for was not hiring, so I had to look elsewhere. Not knowing much about the other parts of the business in this company, I was determined to find a job and just try and learn along the way. That has become somewhat of a life motto for me, "figuring it out."
Sometimes, when things don't always go according to plan, you take the cards you're dealt and you just figure it out. I may not have much background, but I'm willing to learn and work as hard as I possibly can to perfect it. After a while of searching within the company for openings, I saw an opportunity to work as a part of Fullscreen's social agency team. It was one of the only openings, so I thought, well it's worth a shot! I didn't even know what the position was for, but I knew that it had to do with social media marketing, and no matter what it was I could always learn it. I landed the job and got thrown right into the team I was hoping for. Our team specializes in entertainment clients, and we do social media strategy and content creation for movie and television campaigns for some of the biggest names in the industry.
I loved everything I was learning, and six months into this new job, I got a promotion. The title I currently hold is a Creative Account Coordinator. Although I still am learning every single day, I am proud of the fact that I grasped new concepts so quickly, and was rewarded a promotion. Adapting to changes and being open to learning new aspects of the business is the key. I am still at the beginning of my professional story, but I think it's been a pretty solid start. Things weren't always easy, and my path was not always clear. I definitely have had to learn a completely new job and be okay with making mistakes along the way, but it's all brought me to this point where I feel extremely lucky to have been given the chance to not only stay with this company but also have a secure job straight out of college. I get to work on amazing movie and TV campaigns and help create content that everyone around the world can see on a daily basis. If I hadn't lived my life these past few years with persistence and that go-get-it attitude, I could have easily ended up out of college, with a great degree, but no plans for a job.
Has it been a smooth road?
It has definitely not always been easy. In my experience, coming from a small town having this big LA corporate job, I often felt like I was too in over my head. The biggest advice I would give is to dream big and act bigger. Your actions reflect your priorities. If you want something, sometimes you have to be okay with working your way up the ladder. My journey started with me thinking I was going to be working at all of these big entertainment award shows, and now I've fallen in love with social entertainment marketing. So, you just never know what your journey has in store for you, but if you're willing to go with the flow and grasp as much as you can along the way, I have a feeling we'll end up where we want to be. Giving up just cannot be an option. In life, you can be handed an amazing opportunity, and that opportunity will turn into an even better one if you have a positive attitude and work hard with whatever you are given. When the path isn't clear, make your own.
Please tell us more about your work, what you are currently focused on and most proud of.
I am a Creative Account Coordinator at Fullscreen. I am a part of the social agency that creates branded content for clients including Netflix, 20th Century Fox, NBCUniversal, Warner Bros., and Sony Pictures, and more. I am the bridge between the client asks and internal creative execution. I handle account management, client communication, campaign strategy, community management, creative development, and content ideation. Fullscreen has the ability to develop, produce and distribute social content at high scale on behalf of its creator partners, content production units and major brand partners. What sets Fullscreen apart from others is that we know how people consume content nowadays. We have mastered the art and science of creating social content that people love to engage with and share.
There's a wealth of academic research that suggests that lack of mentors and networking opportunities for women has materially affected the number of women in leadership roles. Smart organizations and industry leaders are working to change this, but in the meantime, do you have any advice for finding a mentor and building a network?
Talk. To. Everyone. I must admit, I struggled with this at first, but it's worth it, I promise. Whether it's just a hey, how's it going? Or even just asking people to take a half hour out of their day to have some coffee with you. Ask all about their job, and what they love about it. You will find out so much from people because everyone enjoys talking about what they love. From there, don't be afraid to reach out for advice. What I've learned is that if you are ever a part of a team or even interning, find out about each person on the team and what they do on a day to day basis, maybe some aspect of their job is what you are interested in. The biggest advice is if you meet someone who has a career in something that interests you, make the effort to stay in contact with them. The extra little effort to keep in contact will go a long way when you need a reference or a job suggestion.
Contact Info:
Email: olivia.kincaid@fullscreen.com
Instagram: oliviaanoelle
Image Credit:
Olivia Kincaid
Getting in touch: VoyageLA is built on recommendations from the community; it's how we uncover hidden gems, so if you know someone who deserves recognition please let us know here.