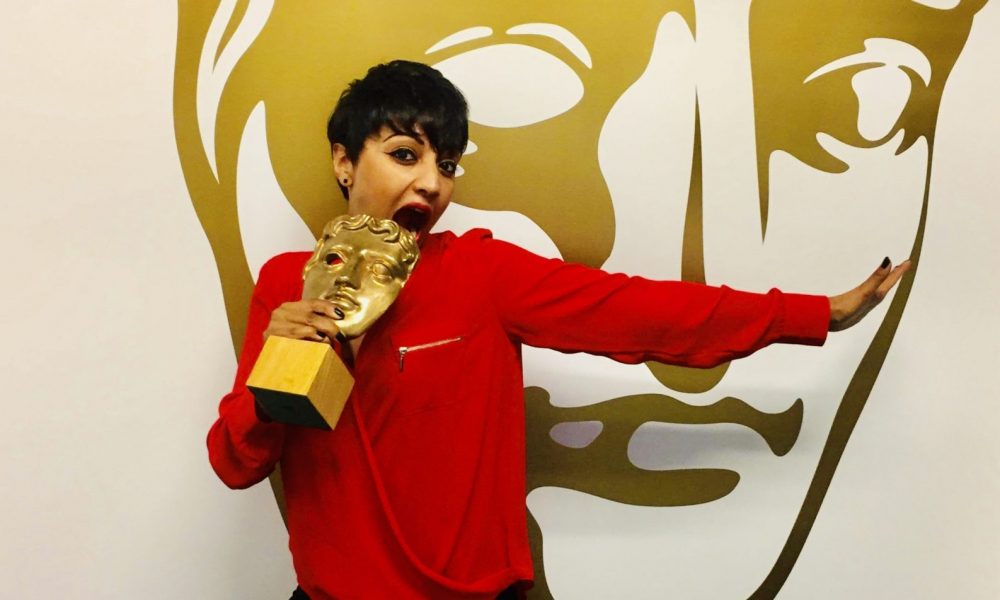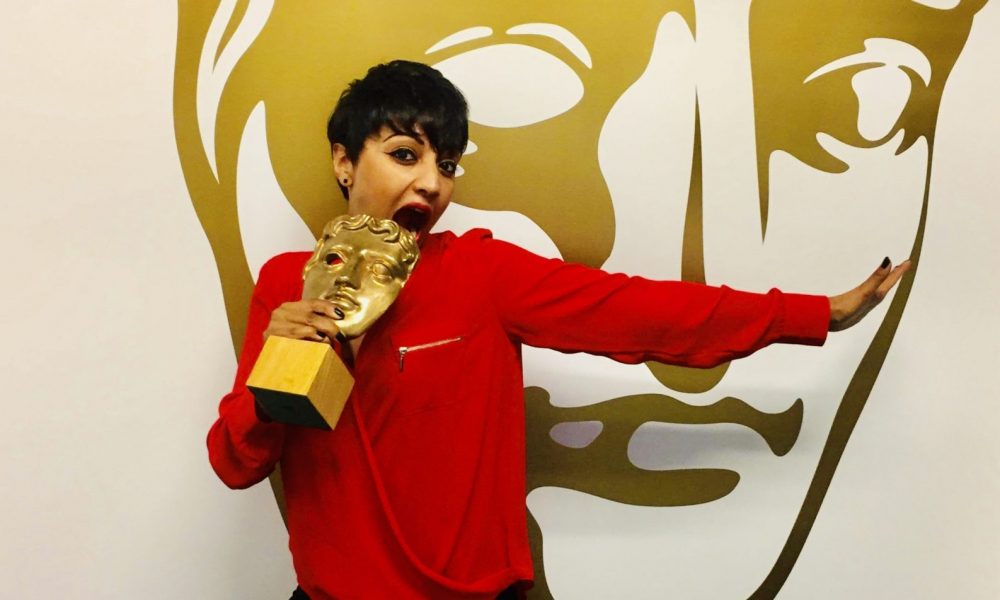 Today we'd like to introduce you to Nita Mistry.
Nita, let's start with your story. We'd love to hear how you got started and how the journey has been so far.
Storytelling was always a passion. From the age of 5, I recall visiting my local library every Saturday morning, spending hours reading books, researching topics and working on my high school homework. I really enjoyed essay assignments, giving my interpretation of novels and plays which is probably why I love the industry I am in now. I think it would be safe to say I often imagined I was in the books with a dream of one-day being on the screen.
It wasn't until I moved to London and discovered Drama Schools that I started to take the profession of acting seriously with a view to becoming an actress. At the time, I was completing a Travel and Tourism course at the North London University. It was a few weeks before the final exam of my first year that I heard about these Drama schools. It was an instant decision to just switch and follow my dream. Many people thought I was crazy abandoning a year's work at the University but something in me knew it was the right path. That week, I applied to all the schools I wanted to audition for and after being accepted by four, I left my course and have never looked back.
I would say the theatrical training was truly invaluable and after completing my course in acting. I was fortunate to be signed with a talent agent who came to see the showcase. I then booked my first audition for a small role in the US feature film "What a girl wants" starring Colin Firth and Kelly Preston.
During my time in London, I worked on several independent feature films as well as an International blockbuster in which I played the supporting lead. The film was titled "Romeo Vs Juliet" which was shot in Bangladesh and London. I have also worked on various theatre & TV productions.
My biggest break has been the move to LA. I was very fortunate to be signed by a Management company whilst still in London and qualify for the Green Card. Two years on and it still feels surreal. When walking into studios and casting director offices to audition for US shows (that I've watched in the UK), I can't help but get butterflies. Being in LA has been an incredible experience all round especially for my career. During my first year, I was accepted on to the BAFTA (British Academy of Film and Television Arts) newcomer program. From several hundred applications, they selected around 50 creatives (a mix of actors, directors, producers, composers and writers) whom they recognize and support as rising stars. The program has been invaluable and a blessing to say the least.
This year, working with creators, I am now producing and writing for several projects. My first project as a Producer was for an independent web series 'Robin" (based on the comic book) which is currently in production. My second project is for a successful web series titled "Girls Like Magic" which went viral with 20 million views during season 1! Having been recently brought in as an Associate Producer for Season 2, we have focused on crowdfunding to shoot 8 new episodes. Do keep an eye on this as we have a phenomenal cast lined up for this next season hemmed by the phenomenal creator Julia Eringer which promises to explore the genre of LGBTQ comedy & drama a lot further. The series can be viewed on Amazon, YouTube, and Fandango.
Has it been a smooth road?
I would love to say it's been a smooth road and for the most part, it has but the road is paved with hard work and immeasurable commitment. The saying: "The price of success is hard work" and "Good things come to those who work their asses off and never give up!" comes to mind. There have been occasions when I've thought about quitting especially when I wasn't landing certain roles but things have always turned around positively, reinforcing my belief that I am on the right path. Rejection is part of the process; nobody books every job and it's impossible to be right for everything. And so, I am determined to persevere by developing my craft and creativity. When you know your passion and appreciate your gifts and talents, work never feels like work as you love what you do. There's a joy in it that helps build your character and confidence. In some ways, we are just like athletes, relentlessly working our craft to reach the goal. It never stops.
Any advice for other women, particularly young women who are just starting their journey?
My advice to women and in particular young women, in any given field… is to find a craft that you love, visualize that job/role so that you feel true passion and then work your ass off for it. As an actor, I knew my goal wasn't to stay at the bottom only doing fringe theatre or playing small roles in TV and film. I wanted to play the leading roles and work in the West End and in New York and Los Angeles. Now, working in LA, going out for network shows and feature films is pretty much a dream come true. Every step I've taken, from auditioning and completing jobs to moving to London and then LA has played a crucial role in my career. I work hard every day and although I'm not exactly where I want to be, I am most certainly on that journey and fortunate to be auditioning for all types of roles including recurring, and series regulars roles. So, find what it is you enjoy or have a passion to do, give it two hundred percent and never give up! Always stay focused on the goal.
Please tell us more about what you do, what you are currently focused on and most proud of.
I am an actress and have very recently started working as a Producer and Writer. If there's one thing I do best and like to do, it's acting!…without a doubt. Producing and writing have helped me focus and grow creatively. Writing is another passion which coincides beautifully within my industry.
People know me as a British East Indian actress who always has her finger in some sort of pie! I'm also a BAFTA newcomer and Associate Producer on Girls Like Magic.
What I'm most proud of is my commitment, dedication and courage to pursue my dreams and not allowing negative opinions or energy to deter that. I'm proud of the work I've put in along the way to be here in LA and have continued to take up all the opportunities that come my way and used it to my full potential. I've also been very fortunate to have a great network of Casting Director friends here who call me in for shows they are casting and that I might be suitable for. Having met so many other creatives in the industry, I feel blessed to build these connections in LA as you never know when you could be working with each other.
Were there people and/or experiences you had in your childhood that you feel laid the foundation for your success?
I would say from an early age; I was always someone that could never settle for less. Whilst at school, I was competitive in just about everything from sports to art competitions. I was really good at drawing and creating a story so always pushed myself to be the best. I had big dreams and so it makes total sense being where I am now. I was born in a small city 100 miles north from London and at 17, I moved to London because I simply outgrew my town. Then after having spent several years in London, I felt the need to grow and explore further and seek more opportunities so I moved to LA. So, all in all I guess my childhood installed a belief in growing, moving and pushing myself to fulfil my dreams and goals.
Contact Info:
Image Credit:
First group shot taken at the BAFTA garden party. Second group shot, cast of the short film "Shade of Aqua"
Getting in touch: VoyageLA is built on recommendations from the community; it's how we uncover hidden gems, so if you know someone who deserves recognition please let us know here.