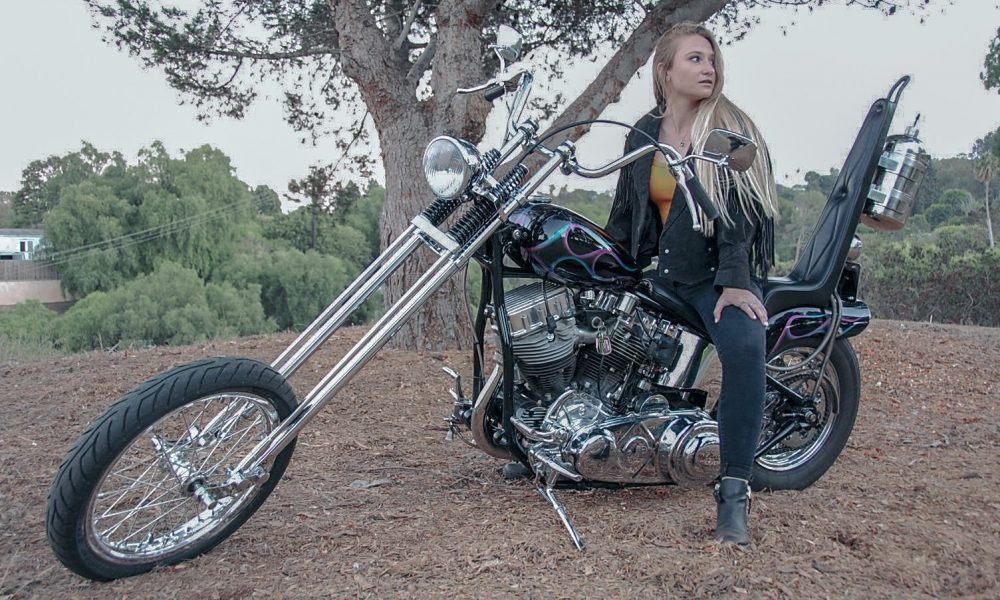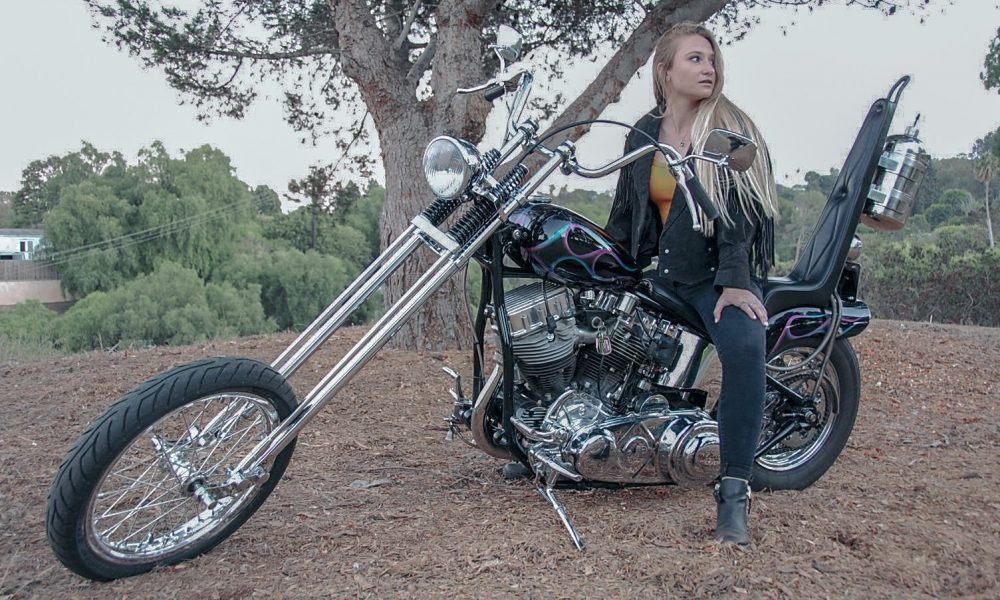 Today we'd like to introduce you to Megan Margeson.
So, before we jump into specific questions, why don't you give us some details about you and your story.
I grew up in a motorcycle-loving family, raised by parents who each rode dirt bikes and Harley-Davidson motorcycles. I got my first dirt bike when I was seven years old and instantly became hooked. When I was 8 years old, my uncle passed away and my Dad was left his 1949 PanShovel Chopper. Shortly after, my Mom got her first Harley, a 2001 Heritage Softail Classic. However, it didn't take long for her to want a chopper of her own. My parents spent the next couple of years building my mom her very own chopper.
I would always ride on the back of my Mom's bike and my sister on my Dad's; it was hard for them to go on rides without us asking if we could tag along. My Dad told me that once I was old enough, he would build me one of my very own. As soon as I turned 18, I couldn't wait to get my motorcycle endorsement. I was lucky in this sense: being raised by a Mom who rode her own motorcycle, I never questioned whether or not I could, too. There was no faux pas or negative connotation around a woman rider in my household. Once I got my license, my Dad and I began the building process. I still remember the first part he came home with: the back wheel. It took over six years to complete the build, which only made it that much sweeter once it was on the road. I have since joined alongside my parents on many road trips and in just the past couple years, I have ridden in 17 states and 3 different countries, always eager to add more.
Three years ago, I joined the Victor McLaglen Motor Corps, the oldest stunt motorcycle team in the world. I am currently the only female in the United States that does this form of motorcycle stunting; we do things such as pyramids and handstands on moving motorcycles. I should also include that all the bikes we use are old Panheads and Shovelheads dating back to the early 1960s, which adds to the challenge. My team was incredibly supportive of having a woman join along, which I am so grateful for. In all honesty, they often have more faith in my abilities than I do! They're constantly telling me I am capable of trying new stunts and have even taught me how to be a "motorman". This means that I am the one riding the motorcycle while up to 5 grown men are doing various stunts on it. Most men won't even ride on the back of a woman's bike in fear of looking less-masculine, but not my teammates!
Overall, has it been relatively smooth? If not, what were some of the struggles along the way?
Women make up nearly 20% of motorcycle owners. This percentage has doubled in just a decade and continues to grow exponentially each year. Sure, we are still the minority, but it is no longer a rarity to see a female rider. I was lucky to have a Mom who taught me that I can do anything the boys can do, so much so that I never thought it was different to see a woman riding. I know that not everyone has that gift and has been met with challenges while trying to learn how to ride. My first word of advice would be to take a motorcycle safety course. You not only learn how to ride but learn how to ride safely and defensively. Next, listen to advice, but listen to yourself even more. People are going to give their opinions as to which motorcycle is best for you, but you need to choose the one that YOU are most comfortable on.
It is always empowering to ride with other women. If you don't know any other woman riders, social media is a great place to meet some! I have made lifelong friendships through Instagram, simply by having this wonderful hobby and lifestyle in common. Events, like Babes Ride Out, or groups, such as the Litas, are terrific ways to meet riding friends!
When I perform in stunt shows, one of my favorite parts takes place after the actual performance. I often have many woman and young girls approach me to say 'thank you', which at first baffled me. Thank me? For what? I don't stunt to make some feminist statement; I'm just out there to have a good time! But I've come to realize that some women and girls don't have women, like my mother, in their lives. They haven't been shown that they can get out there and do whatever they want to do! I can't tell you how much joy it brings me to have a woman tell me that they feel like they can get out and ride now because "if you can do it, I can do it!" Heck yeah, you can!
We'd love to hear more about your work and what you are currently focused on. What else should we know?
I went to school to be a Doctor, obtaining my degree in Biomedical Science. After graduating, I made the decision to became a Middle School Science Teacher, though I knew I didn't want to be in the field of education long-term. I took a couple of months off to travel on my bike and it was a wonderful experience. There is something so therapeutic about riding; you get to experience the world in a way that is only possible from the seat of a motorcycle. Riding opens and clears your mind, allowing you to focus on what is most important. I now write for a motorcycle magazine, am a contributor for "Roads are for Journeys", am the Marketing Manager of the Victor McLaglen Motor Corps, and am the Social Media Marketing Specialist for California Harley-Davidson. Motorcycles have managed to take over my life… and I am not complaining!
What advice would you give to someone at the start of her career?
Surround yourself with humans who support you and your journey! It sounds cheesy, but— your life if your choice! You choose your own happiness each and every day. We all experience life's challenges, but it is up to you to determine how you want to tackle those trials and tribulations. Just know that you are capable. You deserve to reap the rewards of your hard work. You deserve all the happiness! Keep working, girl! YOU'VE GOT THIS!
Contact Info:
Instagram: @meganmargeson
Image Credit:
Personal Photo by Nick Harp (@horribleharp); Lipstick Photo by Madi Margeson (@Madiboob)
Carla Margeson
Suggest a story: VoyageLA is built on recommendations from the community; it's how we uncover hidden gems, so if you or someone you know deserves recognition please let us know here.