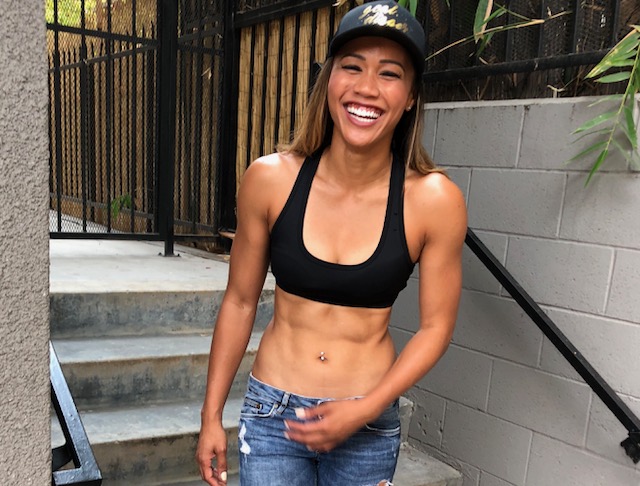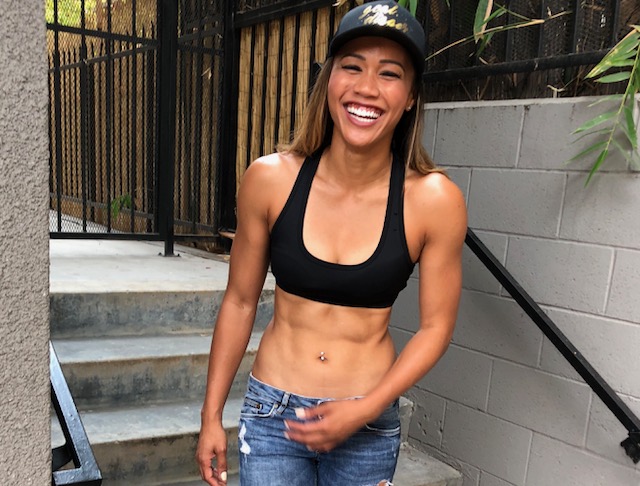 Today we'd like to introduce you to Maricris Lapaix.
Maricris, let's start with your story. We'd love to hear how you got started and how the journey has been so far.
Personal training has always been something in the back of my mind. As a college athlete and having access to social media, I started getting questions about fitness. However, I didn't feel fully qualified just as an athlete. I knew that what has worked for me, didn't necessarily work for everyone else. Considering the type of student I was, I wanted the proper education to back any training philosophy I developed. After finishing my masters degree in communication management from the University of Southern California, and countless interviews that I did not enjoy, I knew I had to try personal training before I agreed to sit at a desk job. Once I finally tried a mock training session at a gym interview, that was it. I knew I was made for this type of career. That was all I needed. At that moment in time, I decided to drop everything else I had going on and solely focus on getting my education as a personal trainer. I studied and received my personal training certification from NASM. Since then, I've attended as many fitness conferences as possible, as well as education courses to learn as much as I can about the clientele I like to work with. From my early on exposure, I worked with adults who were looking to gain functional movements back into their daily lives. It is the biggest joy for me to see someone start from scratch and build up gradual strength. Currently, I have completely amped up my training business since move to Los Angeles, California. If you want to be in fitness, this is where you have to be. It's amazing how many fitness professionals I've met that have exposed me to so many great classes and trainings in this area. With the growth and the want to help more people, I've now brought my business into the online training market. It's definitely an amazing opportunity to be able to train people no matter where they are in the world. It's truly a blessing to be able to work one-on-one with clients, train group classes, and also coach online and see people getting results. I'm thankful to have found my passion and to have a purpose behind it! My Type 2 Be Fit brand is meant to stand for putting a dent in the Type 2 Diabetes epidemic. It is my goal to continually coach people to realize my motto of, "it's not about perfection, it's about progression." There's too much stress associated with fitness journeys. We just have to work at getting 1% better each day! It's about educating yourself and learning about your body so you can live a healthier and happier lifestyle, realistic to you! Everyone has their own version of health, and I'm just here to coach you along the way!
Overall, has it been relatively smooth? If not, what were some of the struggles along the way?
This has definitely not been a smooth journey. However, with all the different jobs I've done, I can honestly say it's not the same level of stress of doing something I don't enjoy. I have of an eagerness of wanting to succeed faster, but having to reel myself back understanding that it takes time to build a business. I had to learn about how I am as a trainer, and what type of environment I want to be in. After experiencing the corporate world, I knew very quickly that I wanted to work independently and for myself. It took having a backup job as a bartender at first as I slowly gained clientele, and I had to learn how to market myself online and get results for clients. My advice for those starting their journey in this business is to cherish whoever gives you the opportunity to work with them. Work so hard on changing their lives that they enjoy the journey, and the results also come. When you invest yourself genuinely with people, it changes their attitude and outlook on life. As a result, they would be more than happy to refer people to you to get that same amazing experience. Also, things take trial and error. I had a mentor who helped me set up my business, but at some point, you just have to leap yourself! You learn as you go! Whatever knowledge you have, share that with confidence. Whatever you don't know, go learn about it. We all start as beginners and it just takes continually experience to become a master at what you do.
Please tell us about Type 2 Be Fit.
In this past year, I have re-branded myself from Fitness Affair to Type 2 Be Fit. I made the shift because, from my experience, my proudest moment as a trainer was realizing the impact I could have on the diabetic community. To learn that my progressive coaching with nutrition and exercise could get someone from an A1C level above 10 to a 6 means everything in the world to me. I understand that sometimes when a person wants to start their fitness journey, there can be insecurities because they have no idea where to start and they may feel a bit lost. I want to fill that void. I want to be the encouragement for that person. I believe my communication background allows me to understand where others may be coming from mentally, and my athletic background allows me to help coach them to push to the next level. I believe this combination of training allows others to ease in feeling like everything is going to be okay, and change is possible! I'm not looking to create quick fixes, but to really work diligently and patiently with people to create a realistic lifestyle for themselves through nutrition and exercise. My motto is, "it's not about perfection, it's about progression." I want people to understand that one "fault" isn't going to throw off all progress. They just need to keep going. Type 2 Be Fit represents people in all walks to life whether they're a working mom, an ex-athlete, or someone who has never worked out in their life. The brand signifies that no matter where you are in life, YOU ARE THE TYPE 2 BE FIT!
Were there people and/or experiences you had in your childhood that you feel laid the foundation for your success?
I definitely developed my love for wanting to be a personal trainer growing up. I've always been involved in sports since the 4th grade when we were allowed to join the after-school sports program. However, the game changer was when I went to high school. I believe that was the first time that I realized that I really had an athletic ability. Since my freshman year of high school, I only played varsity sports. I played volleyball, basketball, and ran track and field. I was very fortunate to have coaches that invested so much time and energy in me. Because of their support, I was able to earn a good amount of athletic scholarships and even decided to continue playing volleyball in college for two years. However, after two years, I decided to finish school early. Following graduation, I began to pursue fitness modeling that came easily to me because of my athletic ability built up from all my years of competitive play. However, at some point, there came a time when I had to consider what else I wanted to do with my athletic talents, education, and drive. This is when I began to wonder how I would be as a personal trainer. It was a scary thought to completely change career fields after all my work, but I knew I wouldn't be satisfied with a desk job unless I tried. Once I tried it, I was hooked. All my years of athletic play and fitness modeling had finally come full circle to the moment I decided to pursue personal training. I remember reading a quote one day that said, "if you want to know what you should do in life, follow your passion." And despite all the other jobs and internships, I had tried, fitness was always there. It was there in my competitive play, in my modeling, and when people started to an inquiry about fitness information from me. I was branded as a fitness professional without realizing, I just made it official with my NASM certification in 2015. I'm thankful for all my experiences!
Pricing:
Online Training & Nutrition Programming Starting at $150 per month
Small group training $400 (includes nutrition program)
Contact Info:
Address: 3268 Motor Ave
Los Angeles, CA 90034
Website: www.fitnessaffair.tv
Email: maricris@fitnessaffair.tv
Instagram: @maricrislapaix

Image Credit:
Curt Nordling, Jesse DeYoung
Getting in touch: VoyageLA is built on recommendations from the community; it's how we uncover hidden gems, so if you know someone who deserves recognition please let us know here.