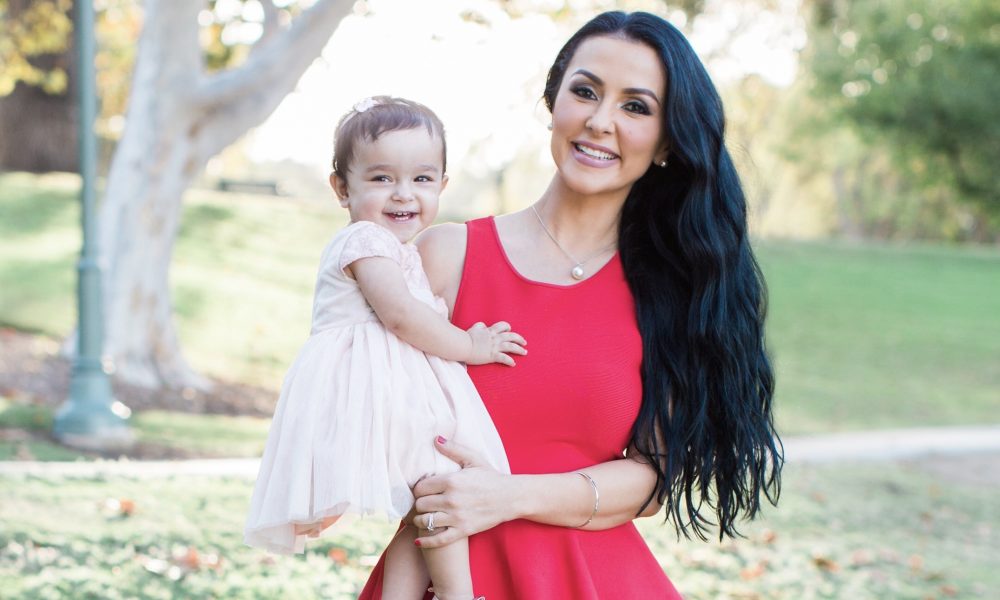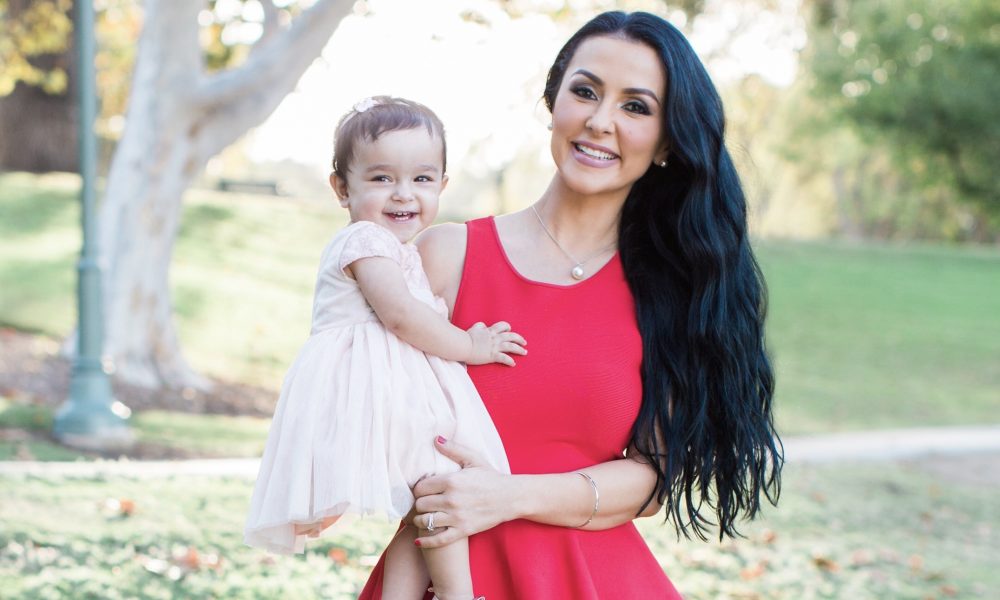 Today we'd like to introduce you to Lejla Cas.
Lejla, please share your story with us. How did you get to where you are today?
I launched KNESKO Skin in 2012 after being in the skincare industry for over twelve years. Starting my own brand was a natural progression. I always knew I wanted to create something bigger than myself; to empower women and men, and to have a real impact on the world in some positive way. As clear as the intention was in my mind, that path wasn't always so clear. But I always knew that if I kept my eyes and my heart open, I would discover how to get there on the way.
I began working in the skincare business in my home of Australia in 2000. At some time in 2002 with my skincare career well underway, I was introduced to Reiki and began using it to help keep me balanced and grounded in my daily life. Fascinated with crystals and their metaphysical healing powers from that young age, I dreamed of creating a company based on the principles of my greatest loves: energy work, skincare, and crystals. I started to see that my career path could take on an even deeper meaning and purpose if I could share those benefits with others and inspire them to new heights.
With my ambition newly recharged, I came to the United States in 2007 on a work visa, and I never looked back. I worked for leading international cosmetic brands over the years before I launched Knesko, while continuing to see private clients for skincare services.
In my first years in the U.S., I was constantly traveling all over the country for work. I traveled to 40 states to be exact! I saw thousands of stressed-out clients who said that they felt they had no time for themselves. I suddenly realized that I felt the same way!
I knew then it was time to start following the advice I had been giving for years: I needed to find Balance to give my relationships, family and myself the same level of respect and care that I put into my professional life.
So, I made a few simple lifestyle changes. I began masking and meditating in my hotel rooms after long flights. I delved deeper into my energy healing work using crystals and Reiki to align my Chakras. And it worked. With my heart open and my mind at rest, I realized that not only did I feel better, but I actually looked better.
It was then that I discovered what would be KNESKO's fundamental truth: beautiful skin starts from within.
I was inspired to use this concept to help my clients achieve that same balance and holistic beauty. After some fearful but thrilling planning, my husband and I dove in headfirst and registered KNESKO as a company in 2012. We took the money we had saved for our "dream wedding" and invested in building our dream business from the ground up. It wasn't long before we developed our first two products: Nanogold Repair Gold Face Masks and Diamond Radiance Diamond Face Masks.
When we first started KNESKO, we worked from home, using our garage as a warehouse, and assembling each product by hand. Each shipment felt like its own miraculous accomplishment. Until finally, our "big break" came in the most unexpected, but incredible way…
One ordinary day, the Spa Director from The Four Seasons Beverly Wilshire on Rodeo Drive, the hotel from "Pretty Woman," called me. I had been there the week before just making a cold call and dropping off samples. The lead esthetician from their spa had tried our masks, loved them, and asked to contact me right away for a meeting. The rest is history. I knew immediately we were on the verge something big.
Now, years later, our client list has grown to include hundreds of Luxury 5-Star hotels and resorts, high-end department stores such as Neiman Marcus, and exclusive boutiques worldwide. Today, we have celebrities such as Kim Kardashian, Jessica Alba, Jessica Simpson, and Paris Hilton sharing their love of our products with their fans on social media. Today, the Beverly Wilshire remains one of our most loyal customers!
We're always bombarded by how great it is to pursue your passion, etc. – but we've spoken with enough people to know that it's not always easy. Overall, would you say things have been easy for you?
It is never an easy road to go after your dreams, but it is the most rewarding road of them all. My struggles along the way have included insecurities as a businesswoman, as well as financial restrictions to grow as fast or as big as I wanted. We had to first make some money before we could grow our collection and add more products. We were self-funded and using all our savings to grow the brand, so with that obviously we didn't have the extra $ sitting around. For a few years, both my husband and I, had second jobs, as we didn't' want to take a paycheck until it felt right. All the money had to be reinvested back into business and growing it.
My advice for other woman is to believe in their dreams and know that anything is possible with focus, hard work and determination. Being an entrepreneur is a 24 hr job, but if you love what you do, It doesn't feel like work. When my baby goes to bed, I often have to get back to work and catch up, as, during the day, I like to be an involved mom, and like to spend mornings with her, so that I have to catch up when she's asleep.
Sometimes, it's better not to know too much about the industry, and make it that your whole focus. If I knew what I know now, maybe I would have been too fearful to start my company.
Focusing on your goals, and dreams and going after them is all you need. Don't get caught up in little details and please only surround yourself with uplifting, and inspiring people. I don't do well with negativity and people who tend to be discouraging and toxic.
Watch your thoughts, your thoughts become your reality.
Have fun along the way and don't take yourself too seriously.
So, as you know, we're impressed with Knesko Skin – tell our readers more, for example, what you're most proud of as a company and what sets you apart from others.
KNESKO SKIN bridges science and spirituality with revolutionary GEMCLINICAL™ skin care technology. Developed by myself, esthetician and a Reiki Master, together with a team of doctors, our serum-infused collagen gel masks use precious gemstones and minerals to activate the Chakras and help rejuvenate your skin.
KNESKO takes holistic skin care to the next level by bringing together the latest scientific advances with powerful and positive Reiki energy practices that awaken the body's Chakras or energy centers. Our groundbreaking trade-secret formulas use top active and clean ingredients to help penetrate and nourish your skin, giving you that deep inner glow.
With KNESKO's innovative line of luxury skin care products, ancient and modern technologies work as one for transformational results.
At KNESKO, we believe true beauty comes from within. Our unique approach to beauty and self-care is designed to treat the skin, the mind, the body, and the spirit as a whole.
The KNESKO experience is like no other in its ability to transform and nurture your entire being. Our gemstone-infused, premier collagen masks are infused with nature's bountiful and powerful elements designed to:
• Bring new life and a more supple, youthful glow to your skin.
• Unite the mind, body, and spirit through the power of love and positive intention.
I, personally treats each and every KNESKO product with healing Reiki energy so the moment the customer receives their package, their healing begins. As you embark on your journey of self-care with KNESKO's gemstone-infused collagen products, you are immersed in loving energy, both physically and spiritually.
This is the magic of KNESKO!
Throughout our growth spurt, I continued to build my reputation as an established celebrity esthetician. My study and my career has always been built on the science of skincare. Living in Los Angeles offered me an incredibly unique opportunity to share my expertise with people in the film industry. Normally my work would be behind the scenes, working on sets or in the mansions of the "rich and famous." One day, I even got in front of the cameras for an episode of "Keeping Up with The Kardashians."
I take KNESKO's principles to heart and indulge in a skin care regimen every day. As a businesswoman, wife and mom to my adorable "babypreneur", Ayla, I am always busy. But I make it a priority to take some me-time every day to renew my mind, body and spirit so I can put my best self into the world. The more time I take for my own health and wellness, the more everything in life seems to work out.
I begin every day with a 15-minute meditation in which I perform affirmations and set the day's intentions. I often multitask – I do my mediation in the shower! I take 1 full hour every Sunday to do a KNESKO mask. After I apply the treatment, I meditate and reset my intentions for the upcoming week as the GEMCLINICAL™ technology penetrates my skin and stimulates my Chakras for optimal healing from the inside out.
When I'm feeling low or uninspired throughout a day, I make a conscious effort to connect with myself. It's hard as a working mum, a businesswoman, and entrepreneur. It's very easy to get caught up in daily activities and forget to take care of yourself. Sometimes I even set reminders on my calendar, to just take minute to breathe. On those days when I put myself last, I really see and feel the difference in how I feel and how I look. It's during those moments I feel stronger than ever about my message with KNESKO: that self-love and care, and putting yourself first, is often the most effective way to become the best version of yourself for you alone and for the people who depend on you.
Often it feels as if the media, by and large, is only focused on the obstacles faced by women, but we feel it's important to also look for the opportunities. In your view, are there opportunities that you see that women are particularly well positioned for?
We are so lucky to be living in such amazing country where women have never had more opportunities to do well and start their own business.
I think, women are being truly enouraged to find and follow their passions, and many as a result have gone the enterprenurial route starting companies that allows them to follow their devine femine.
I really am the kind of person who likes to always focus on opportunties and have possitve attitude towards what we can achieve together.
The world is truly our Oyster. One of my favoruite sayins is "Catch me universe, see where I land" … I still relate to it today.
Pricing:
Nanogold Repair Face Mask (4 pack) $150
Diamond Radiance Eye Mask (6 pack) $60
Nanogold Repair Signature Facial Set (1 of each face, neck, decollete, lip & eye mask) $112
Diamond Radiance Signature Facial Set 1 of each face, neck, decollete, lip & eye mask) $112
Nanogold Repair Eye Mask (6 pack) $60
Diamond Radiance Face Mask (4 pack) $150
Contact Info:
Website: www.knesko.com
Email: lejla@kneskoskin.com
Instagram: @kneskoskin
Facebook: @kneskoskin
Twitter: @kneskoskin
Other: @mrsknesko
Image Credit:
Knesko Skin
Getting in touch: VoyageLA is built on recommendations from the community; it's how we uncover hidden gems, so if you know someone who deserves recognition please let us know here.