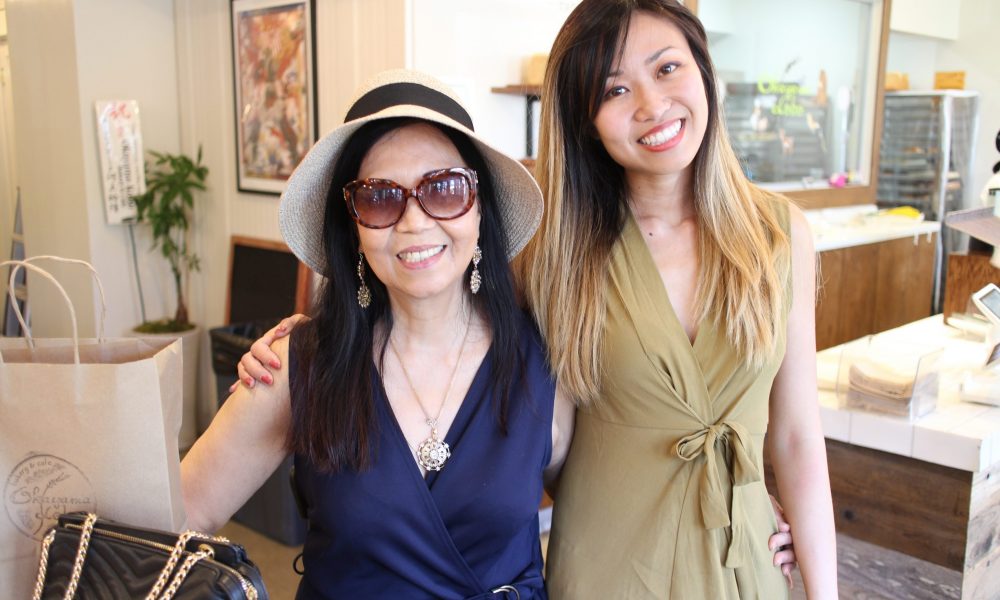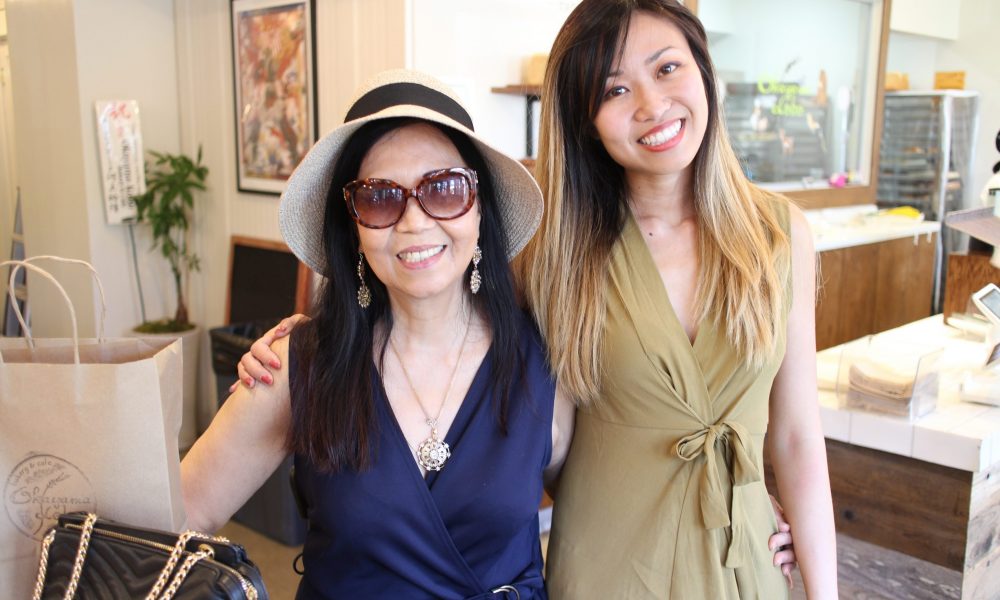 Today we'd like to introduce you to Julie Tran.
Julie, can you briefly walk us through your story – how you started and how you got to where you are today.
As a Marketing Manager, I've always had a passion for story-telling and my Instagram account gives me the opportunity to do that in a creative and personally meaningful way.
I initially started my Instagram to learn more about Digital Marketing strategies. Food and its link to travel and exploration naturally became my topic of focus. I love food because it reminds me of experiencing other cultures, and the sense of nostalgia to "feel good" times bonding with family and friends. Cooking is also one way I show my love, just like my Mom taught me through her own cooking. Instagram soon became my community to learn, to share… to inspire and to be inspired. I picked the Instagram handle "Inyofacejtcooks" on a whim because the food I cooked would appear on your phone screen and "IN YO FACE". As my account grew, the name just stuck even though my blog has evolved from cooking to exploring restaurants, traveling, and living life. My Instagram name is definitely an ice-breaker when I introduce myself.
What started as a playground to hone my digital marketing skills became a platform for self-expression. I started doing what I loved and sharing what I considered to be creative content and useful information. I found my Instagram to be my very own platform for me to do what I want and share what I want when I want. Surprisingly, I'm very comfortable in front of my own camera. I'm my most authentic self on screen, just me and my phone. It's liberating not to give a damn what others think whether I lip-sync, dance, or basically be my silly self and then push "send". I love that I'm at a point in my life where I am comfortable in my own skin. I can finally put myself out there with confidence.
Before I knew it, I was invited to collaborate with amazing brands that loved my work. I started to develop partnerships with companies who appreciated my style and the content I created. It has been extremely rewarding and inspiring to meet the founders of brands I support and respect. Learning about the origins of the company and the people behind the scenes making it happen is a true joy and inspiration. Everyone has a story to tell and at the heart of a great company is a passion that fueled its inception. I consistently meet founders who hustle not only to create a successful business, but to create a business they feel proud about launching. I feel really honored when I have been selected as a representative to share a company's story with others.
Has it been a smooth road?
I never expected my account to grow like this. When my account grew and the numbers wildly fluctuated up and down, it was easy to get sucked into the numbers game and self-doubt. I was having so much fun using this platform in different ways that my posts vary widely from healthy and indulgent food, to raising awareness about important issues and contrasted with silly videos singing and dancing. When friends asked me what audience I was trying to attract, it hadn't occurred to me that I was trying to attract an audience. As my account grew, I found it challenging to identify the focus of my Instagram. Thankfully, I soon remembered that I made this account for me and that was my focus. Making friends is a huge bonus along the way, but I'm not doing this for anyone but myself and that's what I find empowering. I don't have a gimmick and I'm not trying to impress anyone. What matters most at the end of the day is your own self-content, values and your loved ones. You'll see me feature my parents, family or friends from time to time as they join me on adventures as they are an important aspect of my life.
People may follow and unfollow you over time, but my advice is to stay true to yourself. Don't take it personally. Everyone evolves over time and has different interests. You change, you grow, you hopefully improve yourself and do what you love and that's what counts. For young women especially, social media can easily create an insecure space with so much noise and judgment out there. My advice for other women is to use social media as a platform to show your strength. Forget about what others think and stay focused on yourself and what makes you feel whole.
What do you do, what do you specialize in, what are you known for, etc. What are you most proud of? What sets you apart from others?
My Instagram account is a reflection of my own self-journey, self-discovery, and exploration as I live my life, learn, grow and share about my experiences. This year I am focusing on myself, having a more balanced life and seizing the moment by exploring food, wellness, travel, culture, and fun.
I use my platform to share information about anything and everything I feel is helpful. Based on that focus, I am lucky that a number of doors have opened for me to experience new local and national restaurants, products and services. I feel very fortunate that I get to work with amazing brands and partnerships. I don't take that for granted for a second, which is why it's important for me to do a thorough job sharing my genuine, honest experience through my posts and stories. I have a vision and I enjoy directing that narrative myself.
I'm most known for sharing my adventures on things to do in Los Angeles and Orange County and featuring new restaurants, experiences and events. I'm also known for my recipes as well as my writing. I created the #sharemyroots series about my parents' refugee stories and encouraged others to learn and share about their own roots using the hashtag #sharemyrootschallenge.
The "Share my roots" series will always be one of my favorite achievements on and beyond Instagram. It gave me a channel to share my family's story with the world and strive to learn more for myself. My stories received such a great response that it took my family by surprise that people even cared. We received loving messages that my parents were an inspiration and that the stories inspired people to learn about their own family. My hope was that these stories would at least move others to have meaningful conversations. Capturing and sharing these stories inspired me in ways I can't even begin to explain.
In a world where social media can be excruciatingly harmful, it can also be used in an uplifting way. There is so much I want to do with this platform, but so little time. It's exciting and I enjoy experimenting with different forms of digital media and content development. We'll see what I do with it next, but I enjoy it as a creative outlet with endless possibilities. I'm interested in finding ways to use this platform to make a difference, big or small while having some fun.
Who have you been inspired by?
The women who have inspired me in my life are my Mom and my two older sisters. My mom is an incredible human being. She is so courageous and has overcome unimaginable obstacles, yet she has a beautiful view and disposition on life. Her strength is superhuman and her only soft spots are being away from her children. Her determination, grit, self-confidence and patience motivates me. She doesn't have a lazy bone in her body and she is the most giving person I know. My sisters take after her and have been fearless in life, tackling any challenges head-on. And of course, my Dad cheers on all the women in his life and has been a huge inspiration for all of us! His courage, strength and selflessness amazes me. I wouldn't be where I'm at now without the wisdom and confidence my Dad instills in me.
I'm also incredibly thankful to the strong female mentors in my life who gave me some perspective over the years. I would highly recommend reaching out to someone you admire and respect as a mentor for either your professional career or personal life. You'd be surprised how willing people are to share and offer some advice. Then, pay it forward to others who may need your support and guidance so we can help each other rise up.
Pricing:
$150/hr – Social media consultation (service packages available)
$100/hr – Photo Session
Contact Info:
Image Credit:
Julie Tran (@inyofacejtcooks)
Suggest a story: VoyageLA is built on recommendations from the community; it's how we uncover hidden gems, so if you or someone you know deserves recognition please let us know here.