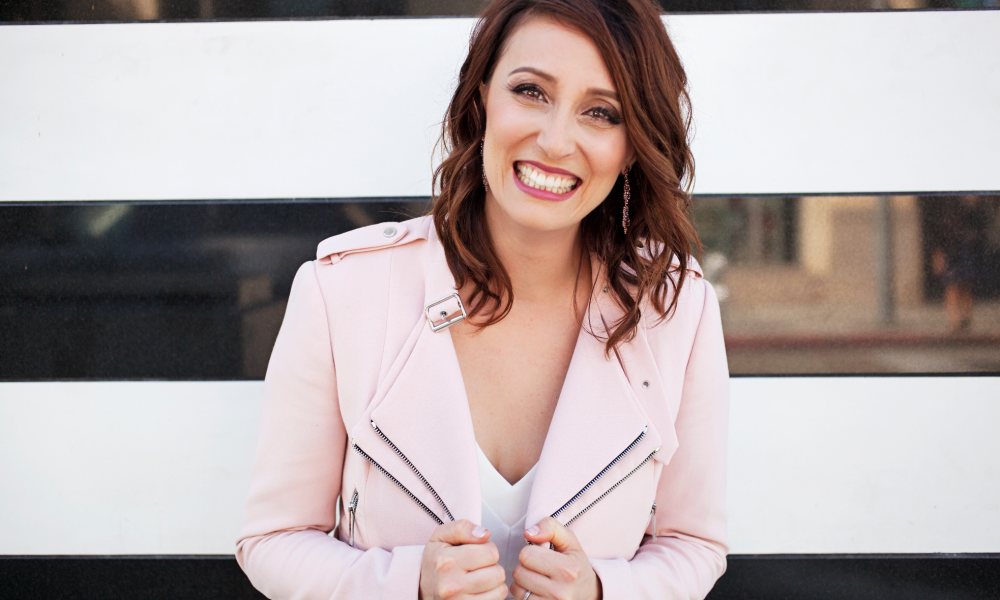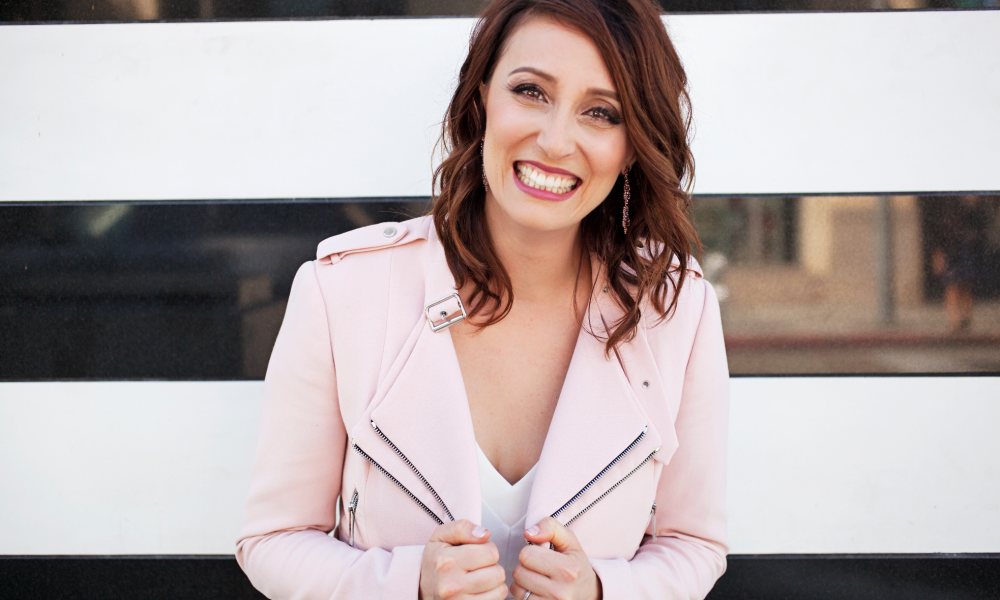 Today we'd like to introduce you to Jordan Duvall.
Jordan, please share your story with us. How did you get to where you are today?
It all started when I was lying in a hospital bed.
I was 33 weeks pregnant and my water had just broken. The doctors told me I wouldn't leave the hospital until after I had my daughter. This was a pretty harsh blow for someone who wanted a drug free home birth.
As I sat there staring at the white walls all by myself, I realized that I had been the mastermind behind this mess that my life had become.
You see over the past six months, I had lost my job, my house, and my grandma. Every day, it seemed like another shoe dropped as my life fell apart before my very eyes.
I was determined to do whatever it took to create the life that I dreamed of but never thought possible. I didn't even really know what it looked like but I could feel it.
And I was about to have little eyes watching me.
My first step towards getting healthy was to repair my relationship with my health and fitness. You see, I was a chubby kid and the rat's nest of limiting beliefs was ruling my life.
I partnered with a Network Marketing company and feverishly devoured any resources I could get my hands on to understand how to create an online business using social media.
As I started to put the pieces together, I began to understand how my background in advertising, branding, and photography wove together and build on this new economy.
I started to hear this whisper that I needed to create my own brand. I shushed it. I ignored it. I didn't think that I could do it. I didn't identify myself that way. I was the responsible one. I was on the path.
And then, I went to Tony Robbins' Unleash the Power Within and something shifted… in a big way.
We were doing the Dickens Principle exercise, for those of you who know what goes on at UPW… and I stood up and at that moment, my body started vibrating. It was as if the energetic being that is my soul separated from my body.
Suddenly, I saw how infinite we all are.
I kept seeing all the staff walking around with t-shirts that said Ignite and that is where Ignite Your Soul Brand came from. My soul was ignited… and branding is my specialty.
But I was still scared. So, I continued to ignore the whisper. And I started to get really bad anxiety because of it.
I reached the place where I knew I had to just go for it because I couldn't live in this resistance limbo anymore.
I'd connected with a business coach a few months prior and was thinking of working with her to help move my health and fitness coaching/network marketing business forward. But I knew that this was no longer congruent with my soul mission and had to close the business down. I had worked my ass off to build that business, so it was a hard decision but I had to make a choice.
This was definitely one of the scarier decisions I made in my life. Betting in myself. Believing in something that I couldn't see yet and not even sure it would work. I had to take a loan out against my 401k which seemed so irresponsible but I just had to do it. It paid off in spades and I went on to 10x my investment and change so many lives along the way.
Part of the process involved figuring out what made me different. I have a graphic design background, I am an Award-winning Art Director and I am also a Photographer. And to throw things for a loop, even more, I am obsessed with a mindset and am a Certified NLP Coach.
I didn't want to create a traditional creative business model because it left a lot of the mindset and energy off the table. And I thought about becoming a life coach but realized that I would be ignoring my inherent gifts as an artist.
I've carved out a unique place for myself in the marketplace that combined all my skills. For me, branding, business, and mindset all weave together to create success and they must be built and cultivated simultaneously. I teach my clients and students how to create a business that is aligned with their inherent gifts, who they are speaking to, and how they serve them AND THEN, how to translate that vision so that it resonates with their dream client on an emotional and energetic level and marketing becomes easy.
My NLP background gave me the skills to tap into the subconscious of my clients and work on a different plane of creation.
I've had to create a whole new identity for myself – that of a successful entrepreneur. And I have made mindset work a daily practice to make sure I am operating from a place of abundance vs lack and self-sabotage.
It has been a wild adventure and I'm excited to see where it takes me from here. Seeing my clients radically change their lives from our work together fuels my fire every day.
Has it been a smooth road?
It's a rollercoaster. It's been an adjustment on so many levels. Learning how to manage my time in a new way. Learning to create a new relationship with money. Learning how to show up and be unattached to the outcome. I've had a few breakdowns in the closet when the uncertainty became too much.
As far as advice. Get a mentor. Surround yourself with successful people. Learn how to say no. Set boundaries. Listen to your gut. Learn how to not care what other people think. Get up earlier.
Understand that your language DETERMINES your life, rather than the commonly held belief that it DESCRIBES your life. Watch your language and ask for what you want.
So, as you know, we're impressed with Ignite Your Soul Brand – tell our readers more, for example, what you're most proud of and what sets you apart from others.
I am known for my photoshoots and ability to translate my client's vision in a professional brand that positions them as an expert in their niche so they can market to their ideal audience and book dream clients fast. I am professionally trained in graphic design and photography and cut my teeth in the entertainment advertising industry. I've been blessed to work with the best and I know what it takes to compete with the big boys. Mindset and energy play a huge role in the work that I do with my clients. It's not just about making something pretty. It must be intentional in order to be effective.
I am most proud of my VIP shoots. I produce and creative direct the entire shoot and my clients just have to show up and shine. The work I did with Manifestation Babe was so fun. Kathrin is a dear friend, client, and mentor and it was an honor to quantum leap her brand so that it reflects her current level of success.
I'm so proud of all my clients who put in the work and do the hard things.
Who have you been inspired by?
Kathrin Zenkina. We both worked with the same network marketing company and left to pursue our own brands. She has gone on to become a millionaire at the age of 26 and change so many lives.
Cara Rice. She was my first business coach and helped me tune into myself and gave me the courage to create my business and believe in myself.
Jenn Scalia for helping me master my mindset and learn how to detach from the outcome and stop letting my emotions rule my life.
Amanda Frances. She was the first person I started following in the online biz world who just didn't care what anyone thought and did whatever felt good to her.
My mom. She is my biggest supporter and mentor and taught me how to be an independent strong woman and go after my dreams.
Contact Info:
Image Credit:
Carolyn Devine Photography
Getting in touch: VoyageLA is built on recommendations from the community; it's how we uncover hidden gems, so if you know someone who deserves recognition please let us know here.