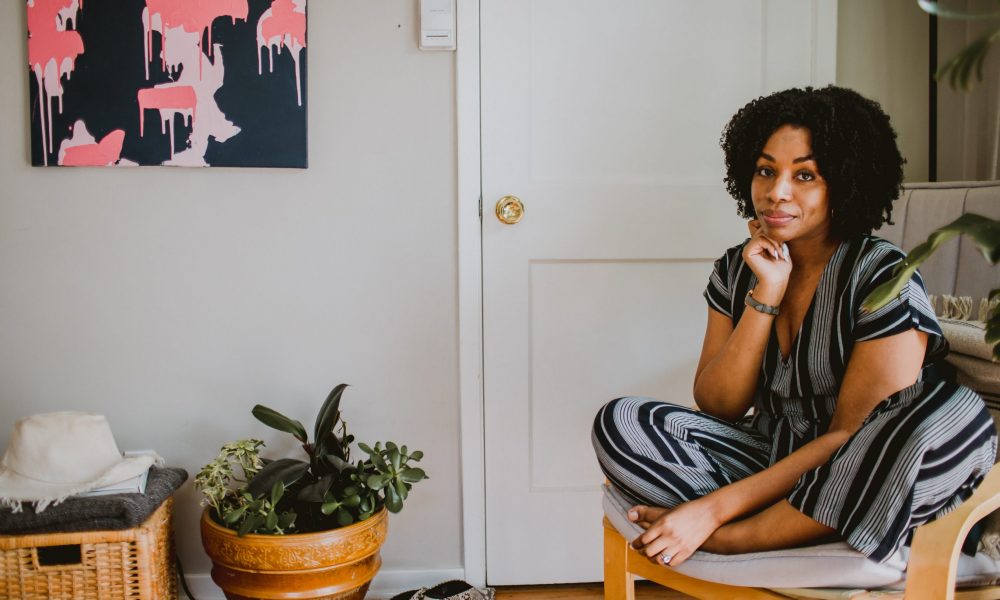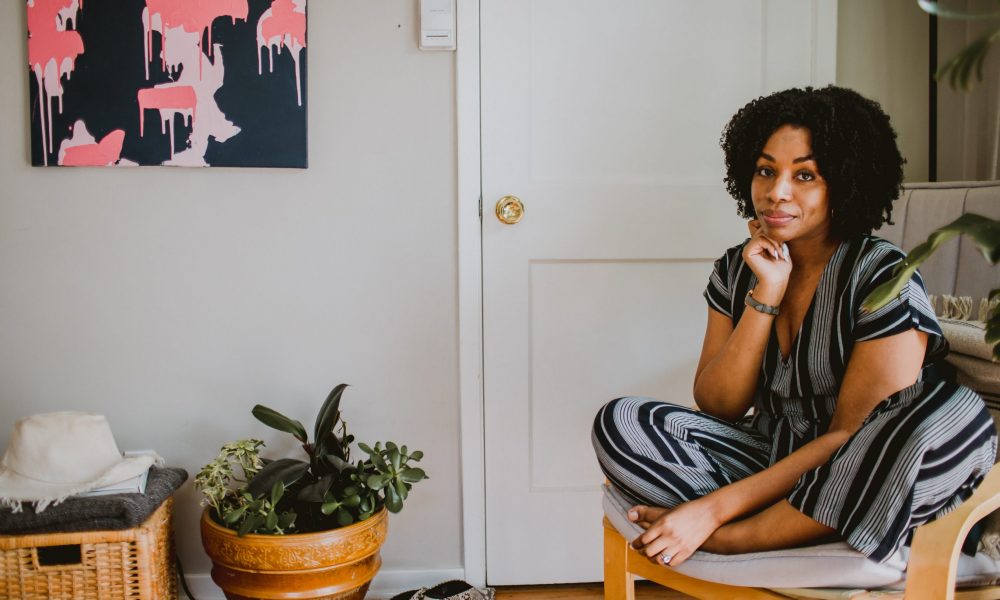 Today we'd like to introduce you to Jess Hooper.
So, before we jump into specific questions, why don't you give us some details about you and your story.
2010: I got fired from my job at a movie studio.
After doing the walk of shame with my box of cubicle decorations – I sat in my car, confused about how I would introduce myself to people. If I wasn't "Jess from Sony," who the fuck was I?
I had been working on a yoga teacher certification before getting fired and immediately jumped into teaching. Quickly realized I was not too fond of it (low pay, lots of driving around town to studios and gyms) and made the most unlikely pivot. While teaching may not have been my jam, getting noticed for being a yoga teacher apparently was! After securing several ambassador roles for apparel and mat companies (free merch and photoshoots – yes, please), my fellow yoga instructors noticed and began asking to "pick my brain."
Free game: if you're being asked about picking your brain, send them an invoice. Boom! Now you're a consultant.
My new consultant role took me out of the yoga studios and working with other instructors. During this time, I got married, became a mother, freaked out over finances, and almost had my car repossessed. Life happened as I continued to expand my consulting services to all small business owners, and debated going back to an office daily.
2015 – 2018
The freelance life and inconsistent pay that came with it was taking its toll on me not only financially, but also mentally. I grappled with believing in myself and feeling guilty for not being more responsible now that I had a child to take care of. Eventually, I gave in, hired a fancy resume writer, hit up every recruiter I could find, and landed a 5-month contract in the marketing department of a health care provider.
If you're keeping track, my experience thus far was: TV/film, wellness, and small business consulting – NOT health care. I was late to the interview, ran through the parking lot and up the stairs, and was sweating by the time I sat down for the panel interview. To make things even more fun, I went to grab something from my bag to fan myself and accidentally pulled out a diaper – oof. I owned my lack of direct experience, and confidently shared my plans to be the best person for the role and got hired.
I share this story as a reminder that we don't have to be perfect, we just need to show up and shine.
The temporary stability of working a full-time job gave me the time and, more importantly, the resources (money) to figure out my next move.
I'd taken a new interest in using LinkedIn around this time and for a job description that looked too good to be true. That listing turned out to be my current role working with a recording artist/producer – fourth industry change.
From starting out as an assistant to now being the business development manager, I've doubted myself along the way, faced paralyzing imposter syndrome, and let my anxiety take over at times.
It was in those moments of feeling helpless that I looked for ways to help others. After the 2016 election, I got involved with Ladies Get Paid as a volunteer ambassador. I learned how to organize and moderate panels, helped a few hundred women learn to advocate for themselves in the workplace, and negotiate their salaries to close the gender pay gap.
It was awesome – then we got sued by a men's rights group. The reality of my decision to help other women get paid may have gotten me fucked financially (attorney retainers, fees, and possible settlement payout)!
After sulking, crying, raging, over the fact that I – a Black woman was facing a discrimination lawsuit from a group of primarily white men (hows that for irony?) I took some time out to focus on my family and my work.
2019:
I launched On The Fence.
Moderated panels for Hired.com and General Assembly, spoke at Kitchen Table App, cannabis industry, and private events on topics ranging from motherhood, career, privilege, and the importance of mindset. I learned to play the cello. Traveled more in one year than I have in my entire 35 years on this planet. Ran towards the things that scare me instead of away.
If the story seems all over the place – that's the point.
Try new things, bet on yourself, fuck up, laugh, cry, start over. All of the fun stuff was waiting on the other side of what I felt was a setback.
Our mishaps and detours are just as crucial as the highlight reel that we typically see on social media.
We're always bombarded by how great it is to pursue your passion, etc. – but we've spoken with enough people to know that it's not always easy. Overall, would you say things have been easy for you?
It has been everything but smooth!
Some of the struggles were internal, like my playing small because I didn't finish my degree. Others were beyond my control, like working with a full-blown narcissist who saught out emotional triggers for fun. And of course, getting fired – that was my fault; (I hated it there, and they were right to let me go), getting sued, the list goes on!
I urge you to bet on yourself — you've survived every bad day this far. My saving grace has been the confidence to try something new. Even my new found interest in playing the cello was rooted in not wanting to get so comfortable with only doing things I am already good at – there is no growth in that. The growth, the wins come from deliberately going after something you're not the best at and risking looking stupid along the way.
If you're stuck on the idea of being perfect at work, find a hobby outside of work to be awful at! I dare you to go be terrible at something to see that it's not the end of the world. Then take that same energy back to work, pitch your idea, ask for the challenging project, get the raise, or change industries altogether.
We'd love to hear more about your work and what you are currently focused on. What else should we know?
I am most proud of my ability to facilitate difficult conversations, from money to motherhood to race and privilege 2019 has gifted me with the opportunities to host these conversations and leave the people in attendance with a new outlook.
I am known for challenging beliefs and mindsets. After questioning my own, I understand how difficult it is and approach these topics with grace, empathy, and a bit of humor.
Honestly, I am most proud of every time I've heard a woman at one of my events whisper to herself in relief, "I'm not the only one."
There's a wealth of academic research that suggests that lack of mentors and networking opportunities for women has materially affected the number of women in leadership roles. Smart organizations and industry leaders are working to change this, but in the meantime, do you have any advice for finding a mentor and building a network?
LinkedIn! Seriously, use it share what you're working on, use the search features to locate people in your network who are already doing the work you want to do, take them to coffee or lunch, and get to know more about what they do.
Career Contessa is another excellent resource, and they offer mentor sessions (with a fee) from a variety of experts.
In-person events – introvert or extrovert there is no denying the magic of meeting someone face to face. If you're nervous, bring a friend (maybe the first two times). My biggest wins have come from being in the room. From there, you still need an excellent follow-up game, but it is much easier to get on someone's calendar when they have already met you!
Contact Info:
Instagram: @stuffjesslikes
Twitter: @stuffjesslikes
Image Credit:
Kelley Raye, Nisha Espy
Suggest a story: VoyageLA is built on recommendations from the community; it's how we uncover hidden gems, so if you or someone you know deserves recognition please let us know here.