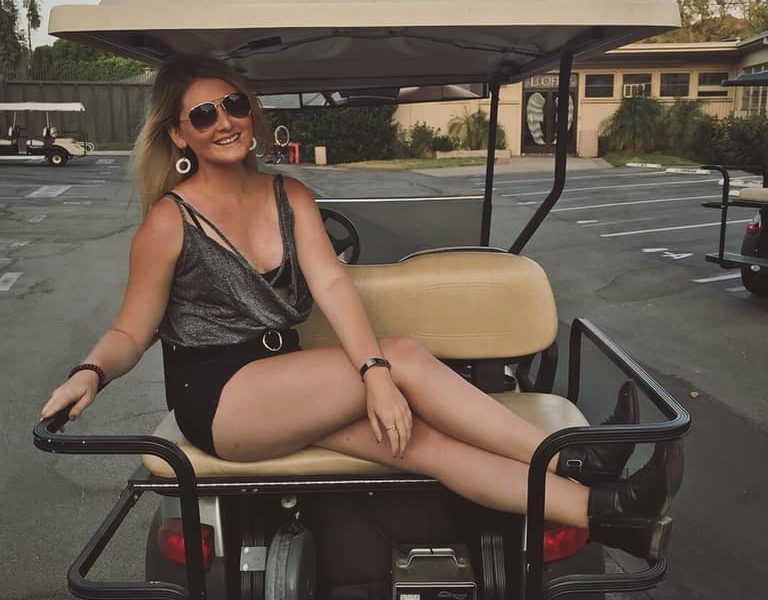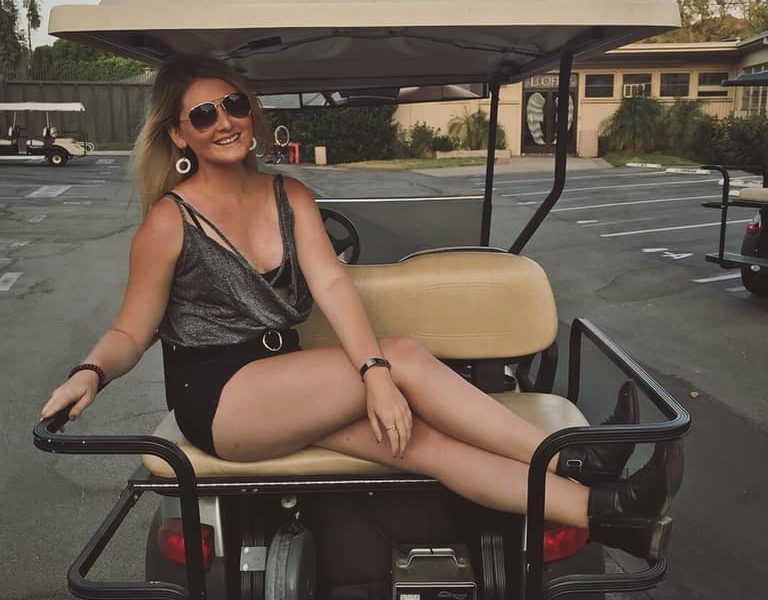 Today we'd like to introduce you to Jen Darmafall.
Jen, please share your story with us. How did you get to where you are today?
From the time I was a child, I have always had a passion for music. I've grown up attending concerts, researching my favorite bands, how they got their start, etc. When I was "relaxing" at home, I could be found curled up watching VH1, MTV or other channels that had shows focused on bands or the history of music or even curled up reading Rolling Stone. Again, my passion for music started young. I knew from a young age that I wanted to work in music. In middle school, I played the flute – I loved it but also discovered that my passion for music fell more on the business side.
As I got older, I continued researching bands, the industry, management companies, labels, etc. I knew I would end up working in music someday, but I had no idea the department my passion would fall under. In college, I started looking for internships. I was a Communication major with a specialization in Public Relations & a minor in Journalism. Still, I was an avid concert attendee and music researcher. I had started freelance writing doing performance reviews of live shows I had attended for an online music magazine. I eventually landed a summer internship in Los Angeles (I grew up in South Carolina), where I would spend my time living at an LA college for three months and interning in my dream city for a company that focused on social media marketing for musicians. While I was hunting for an internship, I wasn't fully aware that you could have a career in social media within the music industry. The more I researched, the more I fell in love. I've always aced my marketing and advertising classes because those were strong interests of mine. The passion was there.
Fast forward to my internship, I had the best summer ever. So much that at 20 years old, I decided that instead of going back to SC to finish my last two years of school, that I needed to get back to LA sooner than that. I knew graduating college was important, so I doubled up all of my classes and graduated that next year – as in I did two years of school in one. I sacrificed going out and to college parties/events that next year and spent my "free time" studying and making sure I aced my classes, as well as working to save all of the money that I could for my move. I put myself through college – no help from anyone aside from a few school loans. Otherwise, I worked hard to get scholarships, etc. to help me get through. When it came to my move to Los Angeles, I did the same. I saved up for a year and put all of my money into savings so that I could use that to move across the country.
Fast forward to the end of the school year, I did it. I graduated. One year early. I missed my college graduation because I moved to Los Angeles before it took place. I packed up immediately after finishing finals and made the trek. I was homeless for the first few weeks of living here and relied heavily on the friendships I made during my internship the summer prior to help give me a place to lay my head at night – especially because I had already secured a full-time job that I needed to be at work for M-F. But shortly after arriving, I got a great apartment. My first job in LA was doing social media for musicians – for a company similar to the internship I previously had. It felt great getting my foot in the door so quickly. Hard work was truly proving to pay off. I eventually left the company to work for a start-up, doing something similar – running social media accounts for musicians. A few years later, I left for a different yet still similar role – doing social media strategy for a company that put social media influencers on tour. Throughout my time there, I started taking on more responsibility and pivoting roles a bit. In addition to spearheading social media strategy, I also started being responsible for building out a tour marketing strategy to make sure the influencers had all of the marketing materials needed to promote and sell tickets to their tour.
Fast forward to recently – I loved the job I was working at, I was passionate about marketing and even started becoming passionate about influencers, but something was missing. And that was the music component. Influencers, managers, agents, etc. that I built relationships with at my former job were constantly telling me how much they appreciated my passion and enthusiasm, which are compliments I have and will always carry with me, but again, something was missing. And now, I am a Manager, Influencer Marketing at Warner Bros. Records – a place where I get to combine my passion for music, influencers & marketing. Prior to my coming on at this company, this particular role did not exist yet. I am the first at WBR to hold this role. It started as a dream and now it's a reality. Hard work paid off and over time I discovered new passions and callings. I've always lived by the motto, "never give in" because giving in will only limit your success. If you give in, you won't go as far as you'd like and may even be steered down a different path than you'd like.
Has it been a smooth road?
It hasn't always been a smooth road. There were times of homesickness, times where I questioned if this was the right move & times where I felt so alone. But, I wouldn't change this journey for the life of me. If it weren't for the struggles I encountered, I wouldn't be where I am today. I have managed to overcome the struggles I was faced with and make a living for myself in the city of my dreams doing the career of my dreams.
Advice for other young women who are just starting their journey – seriously never give up and never give in. If you have a dream, chase it. There are so many inspirational quotes that can be said and honestly, they're all true. Chase your dreams. Don't be afraid. Go above and beyond. Never feel alone. I feel like people often use feeling alone and scared as a way to run away scared, but running away scared will only set you back. You're never alone. There are so many other people that have similar fears as you. Get out and meet people. Join clubs, intramural sports, FB groups for women with similar interests as you, etc. There are so many ways to meet like-minded individuals. Networking and relationship building is key in this city.
Please tell us more about your work, what you are currently focused on and most proud of.
I am a Manager, Influencer Marketing at Warner Bros. Records. I am responsible for being the bridge between the artists and the influencers. When a signed artist has a new single, album, tour, etc. coming up, it is up to me to partner with influencers and has them help with promotion of said activation. I am responsible for budgeting, coming up with creative concepts & execution of said promotions. I spearhead all of the influencer talent relations and am always looking for new creative ideas to set what we're doing apart.
What advice would you give to someone at the start of her career?
Never give up. Go above and beyond and find new ways to set yourself apart from others seeking the same jobs you are. Be true to yourself throughout the process and you'll find yourself in a situation where things are falling into place in all of the best ways possible.
Contact Info:
Email: jen.darmafall@wbr.com
Instagram: darmafall
Getting in touch: VoyageLA is built on recommendations from the community; it's how we uncover hidden gems, so if you know someone who deserves recognition please let us know here.