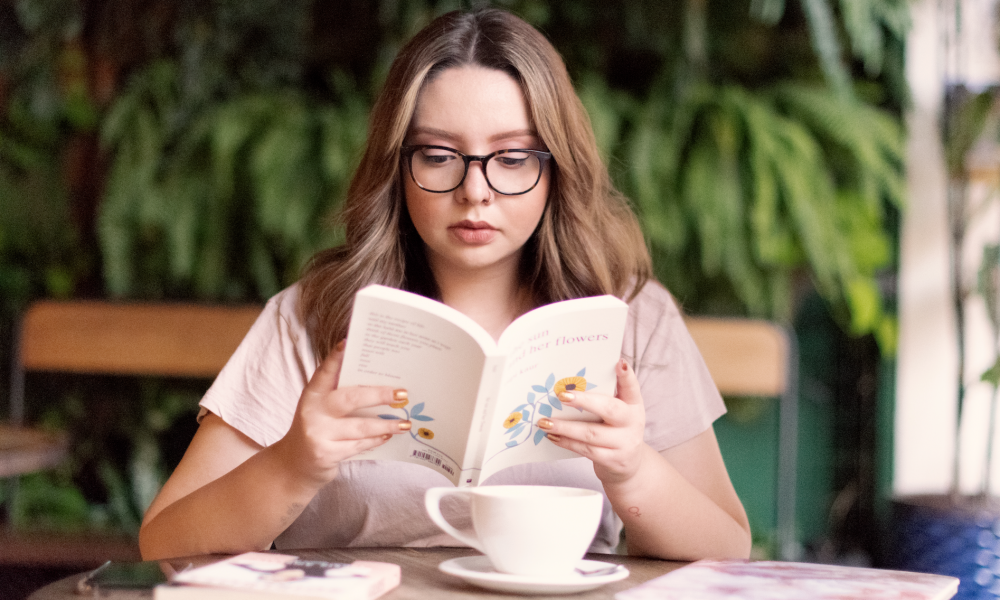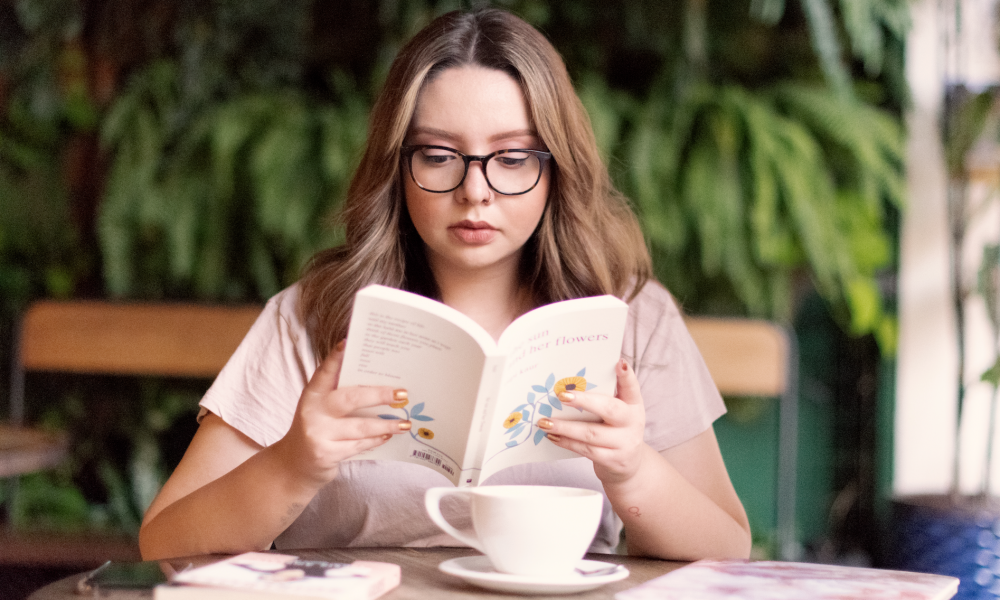 Today we'd like to introduce you to Giselle Burciaga.
Thanks for sharing your story with us Giselle. So, let's start at the beginning and we can move on from there.
I am a 23 year old full time student at California State University, Los Angeles. I grew up in East Los Angeles. I am a Second Generation student. My grandma came to this country from Durango, Mexico in hope for a better life for my mother. My grandma of my father's side came to this country from Juarez, Mexico. My mother, a hard working Latina accomplished to become a Social Worker for the Los Angeles County and my father, a child psychologist. Both of them are alumni from CSULA, just like me. I first attended community college. I attended Pasadena City College and was able to earn my Associate Degree in English and Sociology. I am a proud transfer student!
Ever since I was a child, I knew I wanted to create some sort of legacy. I always hoped I could help people just like my parents are doing at this very moment. My mother and father always reminded me of my Latinx heritage and how proud our family was to be Latinx. I always dreamed of giving back to my community. No matter where life takes me, my route will always lead me to be back to serve my community. My parents always encourage me about pursuing higher education, they always explained to me that it is important for many reasons, for example: like long-term financial gain, job stability, and career satisfaction in the long run. I truly can say going to school has given me the choice to determine my own successes.
As of now, I am a senior. I will be graduating in Fall 2019. My major is Liberal Studies, with a minor in Women and Gender Sexuality Studies. I am also enrolled in the Teaching Credential Program at my school. I plan to become either a single subject English Teacher or a Special Education Teacher. I believe an Educator does more than just teach, to educate is to liberate. An educator is responsible for not only instructing subject matter, but instructing students intellectually, morally, and socially. An effective educator will help students to advance in life and be a better person for society. The single most important factor determining the quality of the education that a child receives is the quality of the teacher. I understand the profession of a teacher is extremely overwhelming and immensely demanding on one's personal time, but I believe I, as a Latina woman can be the stepping-stone towards making a difference, influencing and guiding students as they grow.
I decided to major in Women, Gender, and Sexuality Studies because as an intersectional feminist, I believe in advocating for the rights of all different walks of women. I knew I wanted to pursue a career where I was able to voice/advocate for equality in our society but starting with our local communities.
I'm a proud feminist because there are so many people, who believe that there is no disparity in how people are treated based on gender. I believe intersectional feminism means standing up for each and every one of my fellow sisters, regardless of the disadvantages they experience on a daily basis. Our society is not at the most progressive place, especially in the professional setting, but my goal in life is to advocate, educate, and help women rise. If we educate ourselves and others on intersectional feminism and the importance of the movement, women everywhere can begin to free themselves of the chains supplied by humanity. I love this quote from Rupi Kaur " I stand on the sacrifices of a million women before me thinking what can I do to make this mountain taller so the women after me can see farther"
Overall, has it been relatively smooth? If not, what were some of the struggles along the way?
For being a full-time student and someone who desperately needs to work to make ends meet, it seems like a never-ending battle. When will you be done? When can you work on your legacy? When can you work on yourself and have your dream job? When will you move out? When? When? When? Being 23, you would think you would have your life together, at least a clear plan, or sense of direction. There is a lot of pressure of "finishing the race", especially for women. As a young Latina woman, there is many expectations from people. Marriage? Husband? Kids? Job? House? I saw so many other people, take big steps in their lives but I was still (what it seemed) in the same routine and stuck in the same place, It didn't feel like I was moving forward. It used to seem, speaking from my own perspective and probably a lot of other young women, that you were behind. You weren't finishing fast enough. I've learned the hard way. I was in community college for almost four years, the average person finishes in 2. I felt defeated. I felt like I was wasting my time, or that I wasn't good enough. I wasn't working my dream job, I wasn't doing anything to advance. I also took an extra semester to pursue a minor, I felt even more bad about myself because I still am not done with undergrad at 23 years old. I still haven't moved out. I still am not a teacher. I felt like I was running out of time.
Nonetheless, I've learned that if I keep thinking this way, I wasn't going to get to my goal at all. I was letting this negative way of thinking to take over my thoughts and outlook. After all of it, I worked toward my goal of transferring, It was hard but it was worth every sweat and tear. I needed a positive outlook and I needed to understand, life isn't a race or a competition. I learned to keep moving forward even when it gets tough. I've learned to keep asking for growth, even when life stagnates. Hard work means to not give up, even when your goal is nowhere in reach. It means to keep believing in yourself, even when everyone stopped believing in you. The only person who gets to decide for you is YOU. Your 20's should be taken as your selfish years. Be selfish with your time. Every step is a step forward. Being in your 20's is incredible because you have choices. You get to make every single one of them. "Your 20's is a decade to immerse yourself in every single thing possible." -Kyoko Escamilla
What do you do, what do you specialize in, what are you known for, etc. What are you most proud of? What sets you apart from others?
From being a student, a feminist, I am also a writer. I love to write Creative Non-Fiction pieces, short stories, and poetry. I submitted my Creative Non-Fiction piece to the local Pasadena City College Student Magazine "Inscape". I was chosen to be featured and won the Handley Creative Writing Award for my piece called "Tattoo". I have always loved writing and reading and ironically I am a former "ELD" student since my first language was Spanish. I have always felt this connection when writing. I am able to express myself freely and creatively. Writing is my way of expression and embodiment. Writing stories is an amazing addiction. Writing and reading is my creative outlet. Being able to write creatively, and enjoying it, is the greatest gift I have ever given myself. I also love this quote from Rupi Kaur "your art is not about how many people like your work your art is about if your heart likes your work
if your soul likes your work it's about how honest you are with yourself and you must never trade honesty for relatability"
I worked for a Non Profit organization called the I Have A Dream Foundation for three years. The "I Have A Dream" Foundation mission is to ensure that all children have the opportunity to pursue higher education, fulfill their potential, and achieve their dreams. I had the opportunity to work with the students from Boyle Heights. I was able to empower those children in under-resourced communities. I worked with students after school, on the weekends, and over the summer for three years. During my time there, I was able to create a Girl Empowerment club, a Science Club, Arts and Crafts club and developed an English Intervention for student to improve their language art academic skills. I was able to develop long-term relationships with them and their families. During my time at the non-profit foundation, I was able to provide academic and socio-emotional support and equipped them with the confidence and life skills needed to pursue their most ambitious dreams. My goal when working with students is to help them build self-awareness, develop agency, cultivate a growth mindset, develop resilience and help them raise expectations for themselves and their communities.
What advice would you give to someone at the start of her career?
The most important advice I would give any young women is not to lose sight of the vision. Everything else is just background noise. There is no designated time for anything in your life. The day we as young women start taking lead of our OWN expectations is the day their opinions don't matter. I used to be so invested in thinking negatively and becoming impatient about time, that I began to lose myself. Negative thoughts often revolve around what's wrong about your life but it's important to highlight what's good about your life and all the things you've accomplished and the journey you've taken to get there. Nothing is meant to be accomplished at a certain age. Every young woman has the power to rise.
Contact Info:
Email: gcburciaga@gmail.com
Instagram: @gisellesayshi
Twitter: @gisellesayshi
Other: Youtube channel: @gisellesayshi
Image Credit:
All photos submitted of me have been taken professionally by freelancer, businesswoman, photographer, and friend Veronica Murillo. @sunreystudios is her Instagram handle.
Suggest a story: VoyageLA is built on recommendations from the community; it's how we uncover hidden gems, so if you or someone you know deserves recognition please let us know here.