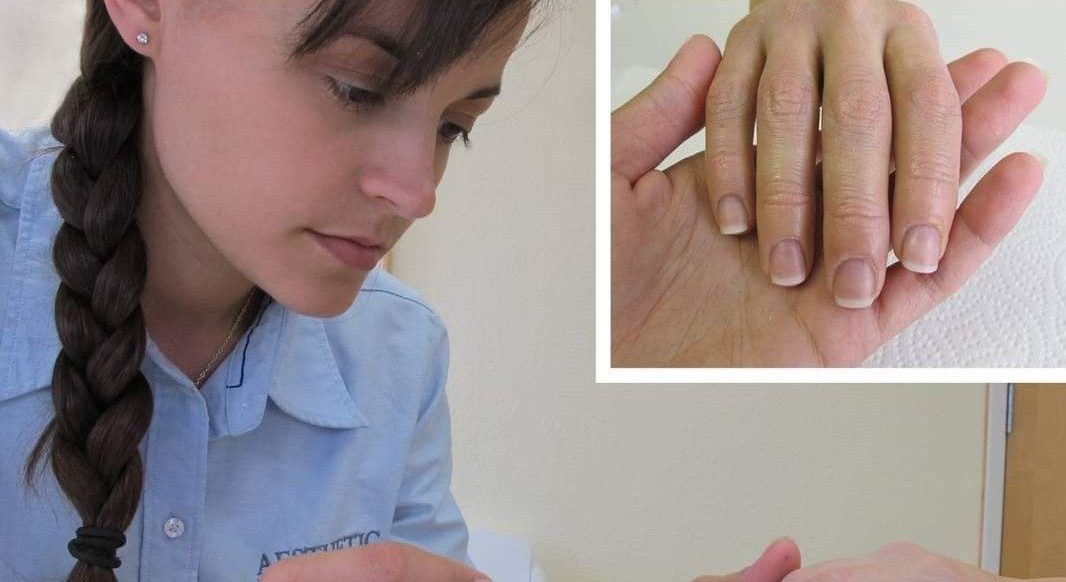 Today we'd like to introduce you to Gina Cohen.
Hi Gina, thanks for sharing your story with us. To start, maybe you can tell our readers some of your backstory.
I've always loved art and had a passion for medicine as well as people. My Mom is a nurse and I was sure that's where I'd end up. I was always sculpting and creating as a child but didn't see how I could make a career out of being an artist. I grew up in a small town in Florida, fine art was just something I admired in library books. Just as I was applying to nursing schools, my Mom asked me to consider going to art school instead. I was shocked at her encouraging me to take the risk on such an uncertain career path but jumped at the chance. My work is very figurative and realistic, which didn't go over well in undergraduate. My teachers wanted to tell me what to create instead of how to create what inspired me. I was told I "had no future as an artist if I insisted on figurative work". I was ready to give up when one supportive teacher, Bob Bischoff, introduced me to Tallahassee artist Edward Jones. He took me in as his apprentice, introduced me to my 15 years of volunteering for and attending the Portrait Society of America Conference and insisted I apply to grad school at the New York Academy of Art. I didn't think I'd get in. I did and off to New York City, I went. Grad school was everything I'd hoped for and more.
In my last semester, I found a flyer about a two year on the job training program at Columbia Presbyterian and the Bronx VA for facial Prosthetics. They were looking with someone with a medical background and a Master's Degree in art and only accepted two applicants biennially. I jumped at the chance and found my career. Once I completed the program, in 2008, I moved to Pasadena, CA to join the private practice, Aesthetic Prosthetics, as an Anaplastologist, sculpting and painting realistic facial features and limbs for amputees. In 2015, I became one of 40 Clinically Certified Anaplastologists in the world. Today, I serve as a Director on the Board of Directors for Clinical Certification in Anaplastology and am working on developing a Master's Degree Program in Anaplastology with Loma Linda University. When I'm not working, I'm raising my five young children ages 9, 7, 4, 4 and 2.
After having my first two children, I've spent the last five years dedicating my home life to foster parenting. I have been incredibly blessed to adopt three of my children. My time as a foster parent has shown me how so much light can emerge from such darkness and pain in the world. It has shown me how trauma can affect people through and through and helped me to better understand my patients at work and the world in general. My children have grown my heart more than I could ever describe. For every hug and goodnight kiss, for every hardship my kiddos have overcome, I know their first families are missing them, stuck in a cycle built by trauma. Children don't divide love, they multiply it. I hope that anyone reading this who has an open heart to fostering will put away the "someday" insist on getting "too attached" and know there isn't a fragment of a chance that raising a child each and every day could ever be superceded by biology.
We all face challenges, but looking back would you describe it as a relatively smooth road?
Once I committed to my art education, my work was spurned by almost all of my teachers because my figurative work wasn't trendy. I had always excelled in academics and I found myself rejected from the Fine Arts program and would graduate with a Bachelor's of Arts instead. I'm so fortunate to have met just the right people at the right time to encourage me and inform me on how to pursue my art education. When it came to applying to grad school, none of the BFA students that year were accepted to Master's programs, yet I was. There have been many struggles in my time as a foster parent. My first adopted daughter was also my first long term placement. She was six weeks old when she came and soon after, we realized that she was very, very affected by her tough start in life and was legally blind. The hope and desperation I felt for her future is hard to describe but the miracles of intensive early intervention are even more amazing.
After spending 4-5 hours a week in therapies her first 1.5 years, she regained her sight and is now a typical four year old. I became a single mother in the midst of my fostering journey and just a few months later, my adopted daughter's newborn sister was placed with me making me a single Mom of five kids then, 7, 5,1,1 and newborn. That year was a whirlwind and the following, even tougher as I had to prove myself worthy as a single adoptive mother. Most things worth doing are really tough. This year, my mentor, Edward Jonas, died unexpectedly in an accident at his studio. Losing him leaves a deep and persistent gouge in my identity with the art world. He had given so much of his time and knowledge to young artists, I know that it's my turn to become the mentor now. He's an inspiration in much of what I do in my life and is a driving force for me to work on creating the Master's Degree program in Anaplastology and my educational art series "Why Art Works" on youtube and IG.
As you know, we're big fans of you and your work. For our readers who might not be as familiar what can you tell them about what you do?
As an Anaplastologist, also known as a Restorative Artist, I get to design, fit, sculpt and paint realistic ears, noses, fingers, hands, partial hands, arms, legs feet partial feet and toes. At my work, we specialize in creating the most hyper-realistic prostheses that best incorporate form, fit and function. We value our clients as a critical part of the process and want them to truly feel restored and confident. Many people don't know our field exists and many amputees spend years hiding from the public because they don't want others to know about their physical loss or differences. We want to empower our clients to share their stories if they want to but keep them private when they don't feel like being questioned by strangers. The field of realistic prosthetics is truly a hidden need. Yet the vast majority of amputees aren't given the option because insurances won't pay for realistic work and the standard of care insurance will pay for is far too low. A patient missing a nose or an ear is almost always denied by insurance due to these facial features being deemed as "cosmetic". Amputees are denied limbs that look realistic as well citing under, "not medically necessary". I'm proud we take the time to make our work as good as possible. I know I can create the calibur of work that amputees deserve. My hope is to spread awareness about the field so that the general population can help to create the expectation that amputees to receive full insurance coverage to get the prostheses that best meet their needs. This includes veterans, who are entitled to fully realistic prostheses completely free but are rarely made aware of this fact by Veterans Hospitals.
We're always looking for the lessons that can be learned in any situation, including tragic ones like the Covid-19 crisis. Are there any lessons you've learned that you can share?
I have been lucky to have retained my job through quarantine. Having to stay home for three months until daycare reopening was exhausting but mostly a blessing. I'm so thankful that we have all remained healthy and that I got to enjoy springtime at home with flowers and new life everywhere. Quarantine forced us to slow way, way down and taught me that many of the stressful parts of raising lots of young kids broke down to pushing them through too many transitions in and out of the van headed to the next extracurricular activity or social event. We stay home, we play outside, we've worked on being together instead of being at each other's functions. I've learned that by not bothering to be stressed out by the life changes of quarantine, my kids were led to be content in it, too. That, while having a large family is often chaotic, we are so lucky to not be lonely. Instead of going out and doing mostly, "this is fun!" I've learned a lot more, "this is me" about each of my kids…and about me, too.
Contact Info:
Address: Aesthetic Prosthetics 1095 N Allen Ave Pasadena, CA 91104
Email: GINAS.SCULPTURES@GMAIL.COM
Website: www.aestheticprosthetics.com
Instagram: @aesthetic_prosthetics @why.art.works

Image Credits
Images including prostheses credit to Aesthetic Prosthetics.
Suggest a Story:
 VoyageLA is built on recommendations from the community; it's how we uncover hidden gems, so if you or someone you know deserves recognition please let us know 
here.