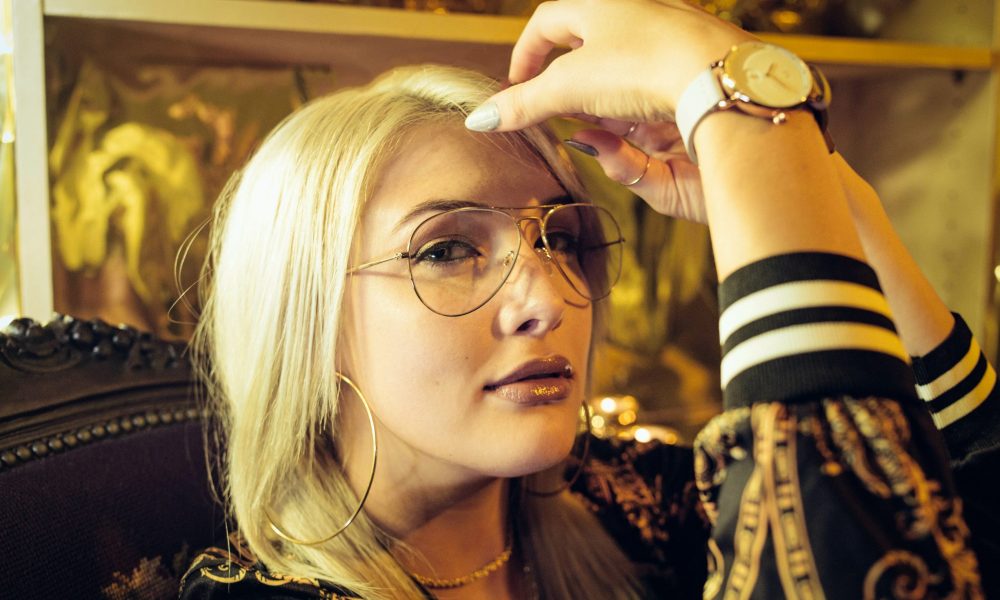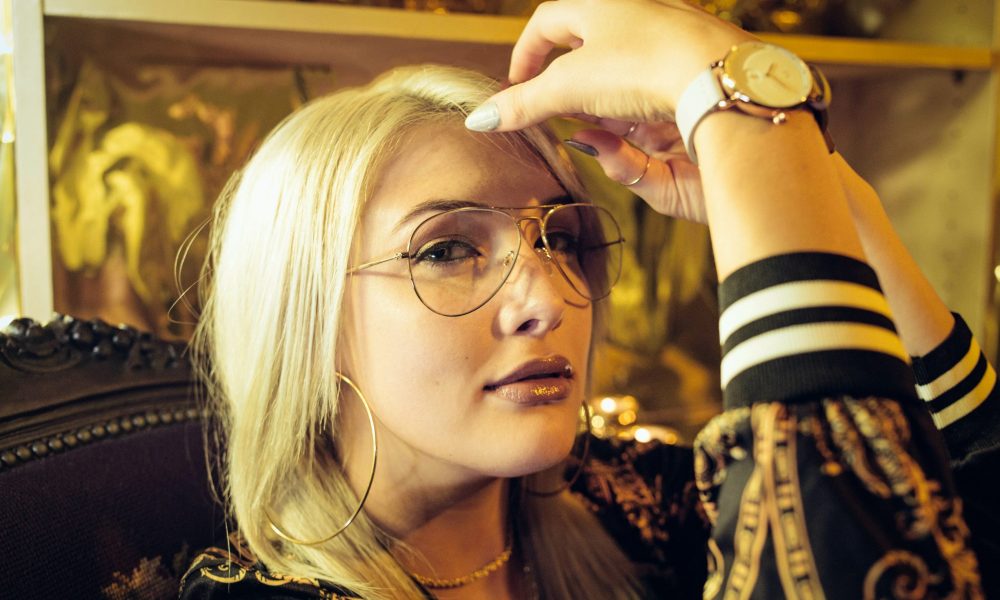 Today we'd like to introduce you to Emily Yager.
Emily, can you briefly walk us through your story – how you started and how you got to where you are today.
I'm a small town girl who grew up in Indiana always feeling different. From the moment I remember being able to express myself, I have always been creative; I would get my hands on magazine clippings, markers, fabric scraps, paint, you name it. I loved to show how I was feeling through dress-up, drawing, painting, and making clothes and jewelry. From a young age, I was captivated by beauty. I remember looking at beautiful people in magazines when I was eight years old and telling my mom, "I'm going to be that girl in the magazine."
I was asked to be in my first runway show at sixteen. I gained experience doing runway shows, shoots for boutiques across the Midwest, and any opportunity I could get my hands on. When I was twenty-one, I was discovered by a photographer on a Sunday in college, who said I had "the look" he had been envisioning for his shoot. This man ended up being the lead photographer for Vera Bradley, a large fashion handbag and luggage company.
Since then, I haven't looked back. I have built my career from the ground up, modeling for companies such as Kohl's, Saks Fifth Avenue, Macy's, McDonald's, Footlocker, and Finish Line. After learning the ins and outs of the modeling and entertainment industry, I decided to make it my mission to be the change in an industry where size and looks are everything. Who you are bringS more to the table than anything, so I recently moved to LA to launch my own streetwear clothing line, ELEVATE. This line will inspire creatives to be the best they can be in all areas — Physically, mentally, and emotionally.
We're always bombarded by how great it is to pursue your passion, etc. – but we've spoken with enough people to know that it's not always easy. Overall, would you say things have been easy for you?
While I began getting involved with the modeling world at the age of sixteen, this is also the age my eating disorder, depression, anxiety, low self-esteem, bullying at school, and lack of knowing who I was began. As I became more successful in modeling, the more dangerous the eating habits, depression, and anxiety became. Food and exercise were rewards or punishments depending on the day, and how "good" I thought I was throughout the day.
I battled my eating disorder and depression up until I was twenty-one. At the beginning of my career, I would often ask myself, "How am I different?" I didn't know how to formulate an answer to this at a young age, so although I never fit in, I didn't know where I belonged.
The turning point for my depression and eating disorder happened on an ordinary morning. I remember looking in the mirror before washing my face, and feeling so fed up. I was sick of feeling sad, tired, and depressed. From that point on, I made the conscious decision to put my focus on what made me happy, and what I was grateful for. I put my energy towards choosing activities, jobs, friends, and thoughts that reflected this. I chose food that made me feel healthy, and that I knew was nourishing my body. Choosing to be positive and to work on ourselves is a choice every day. It's not always easy, however, we hold all of the power within ourselves to want to be and do better; Not for anyone else other than ourselves. The first step starts with a change in perspective and shifting focus to positives versus negatives.
While I am strong in who I am and still learning about myself now, the feeling of "always feeling different" has never gone away. Instead of continuing to feel distressed, I decided to let the feeling be: Accepting it and moving on. I am different, and I can finally embrace this. I am currently challenging myself more creatively — In the modeling world, you're told to be a certain way, look a certain way, and not question it. Life is a journey of self-exploration. Despite a career choice, we all need to be able to try new things, see what we love, and see what we don't like so much. I want you all to love yourselves for just that: Exactly who you are. Don't look at what everyone else is doing. Do what feels right in your gut. Practice this, and you get closer to YOUR purpose every day. "Be yourself because everyone else is taken."
You too can achieve everything you want in life with persistence and confidence in the belief that you have everything it takes to do whatever you set your mind to. I want to give girls the opportunity in modeling I felt I never had. The entertainment world was new to me, and I was told repetitively I would face challenges because of my commercial figure.
I have heard it all: "Your shoulders are broad. Your rib cage is large. Your boobs should be bigger…" I want women and men to feel beautiful just as they are. The formula to unlocking your potential is highlighting the differences that set you apart from others. I am rooting for everyone making a difference, and I hope my story can help you gain confidence and clarity.
Please tell us more about your work, what you are currently focused on and most proud of.
I started my career as a model, which has led me to the design end of things, working as a designer, influencer, visionary, and all-around creative.
I envision concepts and execute what I create in my mind through photos. I plan everything for the shoots, and do back end of work of photo editing, reaching out to brands, landing partnerships, and auditioning for commercial work. Managing the creative and business side has been pivotal in starting my own company.
ELEVATE Streetwear will be launching by end of Fall 2019. It is an exciting time to be speaking my truth, and motivating other creatives to be the best version of themselves through what I am making. I have poured my heart and soul into all of the designs I have been working on. When someone wears my clothes, I want them to feel the love, motivation, and passion I have put into each piece.
I became a Certified Life Coach as well so I can help others overcome fears and go after their dreams. If you feel like this is your calling, please reach out to me.
Often it feels as if the media, by and large, is only focused on the obstacles faced by women, but we feel it's important to also look for the opportunities. In your view, are there opportunities that you see that women are particularly well positioned for?
We as women are as powerful as we want to be. We can change the course of history on topics from animal rights to equal opportunities for education and employment. Eliminating the discrimination gap is essential in fulfilling Social, Humanitarian and Cultural change on a global level. We are the change. We are now splitting roles equally with our partner. We are taking on more than ever as students, entrepreneurs, businesswomen, artists, homemakers, partners, and mothers. It is essential we band together. We have a voice. We must appreciate each other for our strengths, and stop comparing.
We all look at each other's Instagram feed thinking, "She is so gorgeous. She looks so happy. I want to travel to beautiful places like that. I want to be artistic like that." We are all equal. We need each other. Everything is a team effort. It all starts with a passion to be the change, and this passion brings our like minds together. Now is the time to voice our truth.
Contact Info:
Image Credit:
The Circle & The Square, Brandon Marx, Matthew Cruse, Hope Sayre, Fuad Ponjević, Jason Gaskins, Edgar Torres Photography
Getting in touch: VoyageLA is built on recommendations from the community; it's how we uncover hidden gems, so if you know someone who deserves recognition please let us know here.