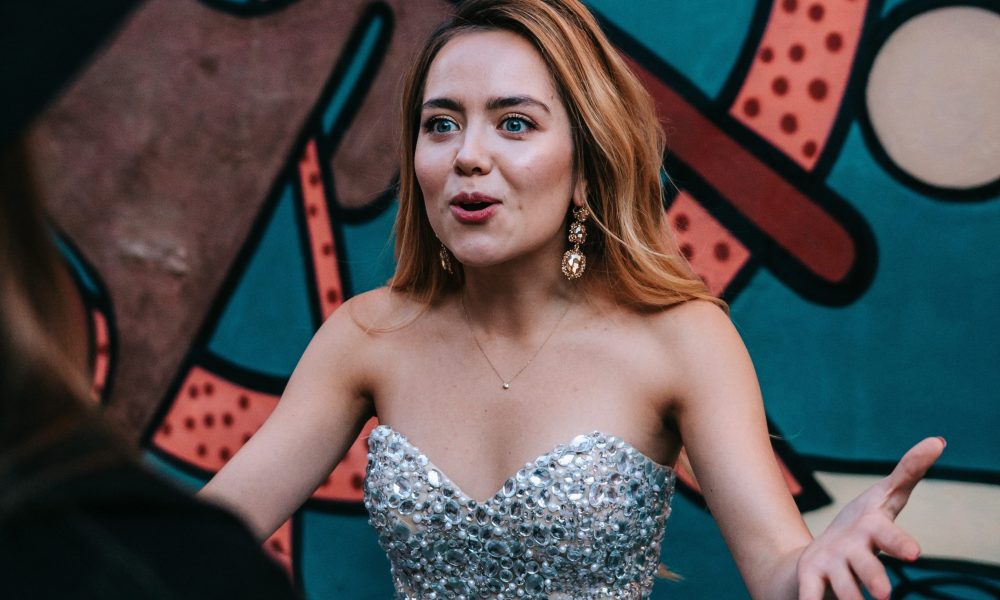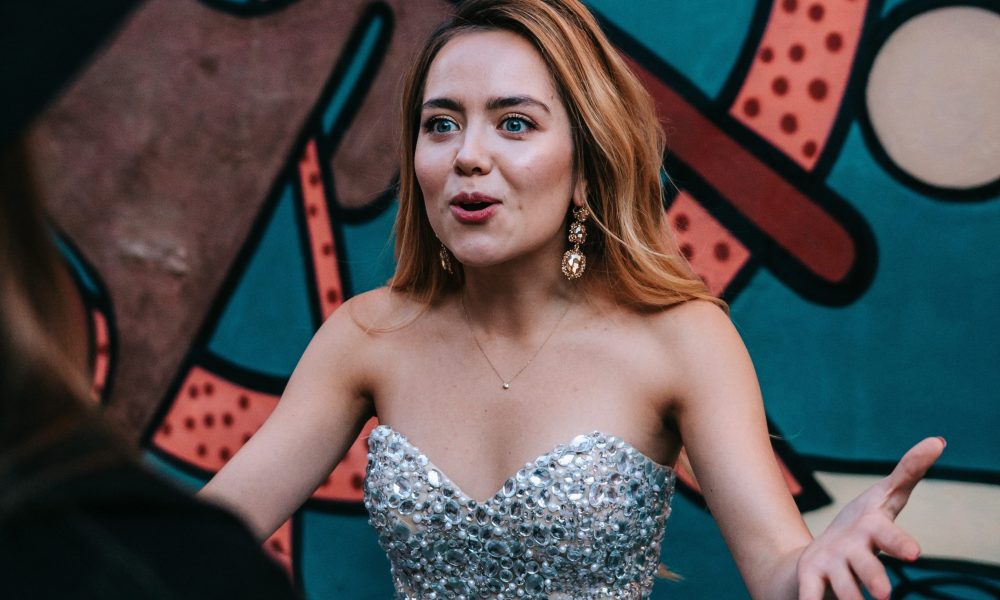 Today we'd like to introduce you to Elizabeth Lip.
Elizabeth, let's start with your story. We'd love to hear how you got started and how the journey has been so far.
Hey there! I am an LA-based full-time actress and blogger with a VAST experience behind my back (yes, capslock can be used legitimately!). At the age of 15, I moved to the UK to continue high school education, where I published my first post about being an international student abroad on Tumblr. Later on, being able to attract a big number of followers, I found out that people really liked the way I put my thoughts on paper (or better to say, on keyboard) and that is when I was inspired to film my first YouTube video, Q&A, so that people can see who I am in real life. The channel name I chose at that time was "Jesus Queen" with the slogan behind that "born like Jesus, named like Queen" (yes, I was born on Christmas Day and yes, my name is Elizabeth like the Queen of England. I was 15, what can I say, lol). Subsequently, I started running my YouTube channel on a regular basis with weekly vlogs and various theme videos.
In September 2014, I was admitted to King's College London to study International Relations (pretty serious, right?). However, my personal aspiration led me to continue filming and blogging, even though the amount of work at university was extremely time and energy consuming. In 2015, one of my videos, 'Russians in the Eyes of Englishmen' reached over 340,000k+ views and was even broadcasted on one of the Russian federal broadcasting networks, Channel 1, in a political documentary (that was the only time when my academic political science background met my digital creativity, lol). In 2017, after graduation, I traveled to LA to 'test the waters just in case' so I could get the taste of whether Hollywood life truly exists or not. There, I was introduced to big YouTube stars, Alexa Losey and Casper Lee, who had a major impact on my subsequent decision to move to LA and pursue a career in acting.
After this short trip, I returned from London back to Russia, where I took the position of a social media manager at one of Russia's biggest perfume supermarkets to create and manage content for it. But towards the end of 2017, I finally realized that LA was always my ultimate goal and I could no longer postpone my once-in-a-lifetime opportunity to become an actress. In February 2018, I moved to LA to pursue acting and enrolled in UCLA and started my first official work as an actress in student short films and some commercial projects alongside with active development of my social media platforms. Recently, I made a video on my YouTube channel about what I've learned about acting so feel free to watch it! (https://www.youtube.com/watch?v=o6LCTBTtJqc&t=24s). So, hello people, thanks for reading my Wikipedia-alike "short" bio and nice to meet you too! 🙂
Overall, has it been relatively smooth? If not, what were some of the struggles along the way?
I'll try to keep it shorter this time but let's be real – naming all those challenges are less of a value than describing the ways to overcome them. So, I'll just name-drop some of my personal obstacles I had to go through first for you to get a general idea: struggle to explain to my parents the sudden change in mind regarding my career path; starting new life from scratch in a completely different part of the world; my accent/nationality/background and its impact on my hireability in acting; AND SO MUCH MORE!
BUT my self-discovered philosophy helped me to stay sane during these turbulent times and inspired to go further regardless of the nature of challenges I had to face. And my "secret" is hidden within the question "How to solve the x problem?" itself. The word "problem" implies something bad, something unsolvable right? However, if you put a word "challenge' instead, the whole meaning becomes twisted 180 degrees and your mental approach to the whole situation may change in a second. For me personally, it's easier to "accept the challenge" and approach it in a way of just another item on my to-do list (where it starts to look less harmless and more doable) rather then to prioritize it over other much more simpler things such as to go to a post office and send a parcel – cos by doing so you create a "problem for a problem." Do not make things (aka problems) more special depending on their scale so you can treat them equally. In my case, I just do what I do, believe what I believe, ask for help only people I trust and inspired by, try not to judge others and ask for it in return too.
Please tell us about your work.
So now, as I finally got all the paperwork sorted out, I am here on the market and about to start playing the big game. I recently got my theatrical and commercial agent so I can share my previously pure self-submission routine with somebody else (which is nice) and continue my social media development (Instagram mainly) on a more professional scale. Film and TV require you to start getting 'into the rooms' so you become existent and evident for people in the industry, so that would be my number 1 goal as for now. I am loving what I do and looking for all sorts of high-profile collaborations with people who treat creativity with professionalism, seriousness, and responsibility. LA is great and fun but you have to understand that Hollywood is a business and you should have an appropriate approach to it if you are oriented to succeed.
Who have you been inspired by?
I always tried to stay down to Earth as much as I can in its widest meaning and so found it almost amusing when people name their inspiration personas and they have never met them or at least did a proper research on them so they can legitimately claim they are familiar with all sides of this person and they can still treat them as their role model. So, when I first started blogging, it was Kristina Bazan, Xenia Tchoumitcheva and Chiara Ferragni (and yes, I googled everything I can and yes it counts as research). After the 'blogging wave' transformed into the whole 'filmmaking ocean', Lilly Collins, Robbie Margot, and Natalie Portman appeared on my pedestals of admiration (I mean, Meryl Streep was there and always will be, it's by default). To sum up the answer to 'why them?', I'd be pretty mainstream – but because it is really valuable – education, manners, charisma & talent. The rest – something that stands behind all of it and can only be raised by people/events close to your heart literally and figuratively (will power, responsibility, fortitude, determination) – is the perks I got from my parents. My mum especially – not a great role model in a lot of things (sorry mum!), yet very reputable in many others (thank you mum!).
P.S. If you asked me about a MAN that inspired me, I'll tell you it's one and only – Armie Hammer. I met him once personally at his annual Hammer Museum Gala and it was truly amazing – he' so humble, benevolent, polite and obviously charming… I guess it's a bit different from being inspired – I'm just simply in love, haha!
Contact Info:
Image Credit:
Alexandra Genenfeld (picture with red glasses), Osvaldo Rios (picture with a white dress)
Getting in touch: VoyageLA is built on recommendations from the community; it's how we uncover hidden gems, so if you know someone who deserves recognition please let us know here.