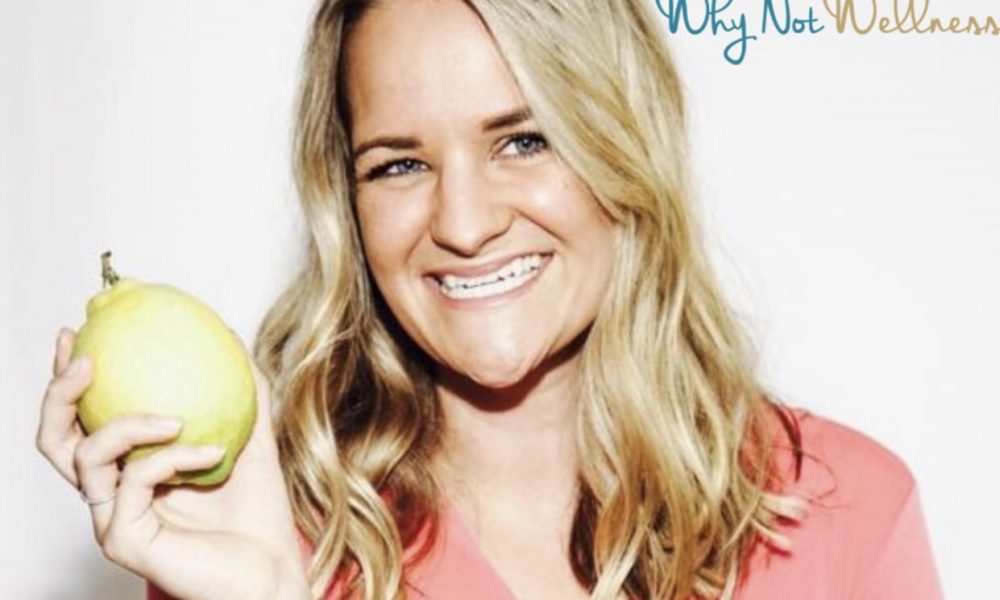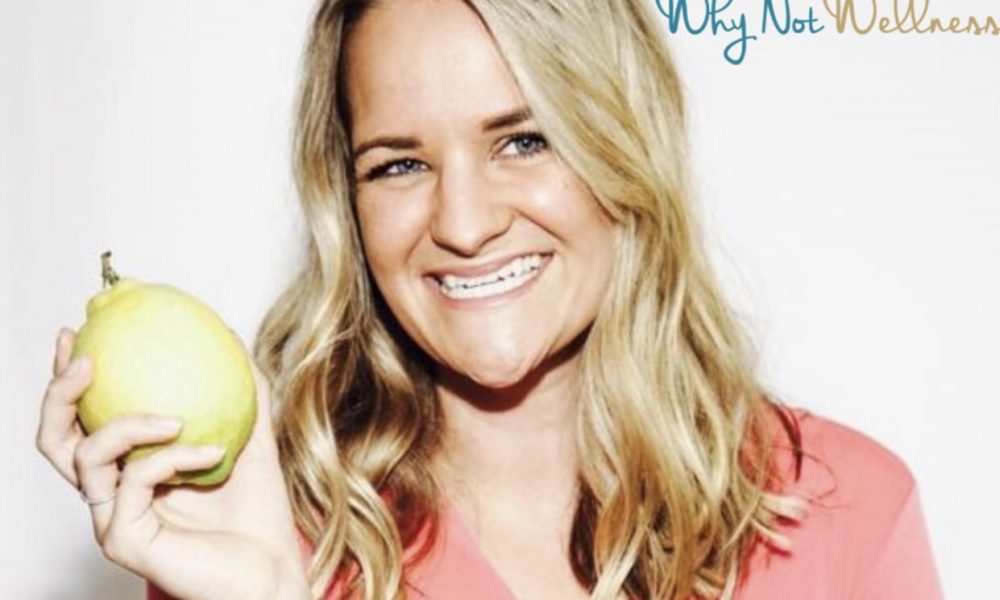 Today we'd like to introduce you to Courtney Titus.
Courtney, please share your story with us. How did you get to where you are today?
During a backpacking trip through Western Europe after college, I realized how different their food system was. There weren't fast-food restaurants plaguing every corner, or 50 candy bar options in the checkout line at the market, and people walked or biked everywhere. Meals were considered sacred time with friends and family, and lasted at least a couple hours. Refrigerators were smaller and people went to the market almost daily for fresh produce. This was fascinating to me and I loved everything about it. I knew that it was my mission to bring these concepts to people in the US. When I got home from my trip, I studied at the Institute of Integrative Nutrition. After becoming a Board Certified Health Coach, I accepted an offer as a Health & Wellness Director for the YMCA, where I managed the gym, taught group exercise, and nutrition classes. The summer of 2014 my boyfriend and I decided to take a cross country trip from small town Connecticut to LA.
Getting acclimated to LA was intense, I was a background actor for the first year out here as I networked and figured out how I was going to start my own business. I also coached part time for a chiropractor and then landed my dream job at Whole Foods Market Medical & Wellness Center. I worked as a health coach under a physician promoting a fat-free plant-based vegan diet to all of my patients. Ethically this resonated with me so much, but personally while adhering to this strict diet I was struggling with fatigue, terrible PMS and anxiety. I started learning more about hormones and I stumbled across The Period Girl- Nicole Jardim's website. After following her for three years on Instagram, I went to a local event called Sex and Cycles where I got to meet her. I will never forget that conversation. It changed my life, my career, and helped me transform my health.
Soon after that event, I got laid off and reached out to Nicole inquiring about what steps I should take to become a woman's health and period coach like her. As the universe would have it, she had an apprenticeship program starting soon and I joined without any hesitation. This experience taught me all about hormones as well as how to fuel my body in order to have painless periods. It catapulted me into this field as an expert and Why Not Wellness was born. I have naturally transformed my own health and can proudly say I have painless periods and understand the ins and outs of my hormones. I am currently furthering my education at The School of Applied Functional Medicine, studying the root causes of diagnoses like hypothyroidism, PCOS, PMDD and adrenal fatigue. Our current medical system is dangerous for women's health and I offer a safe place for women to learn about their bodies, their hormones and how to work with them for overall better life experience. When I am not working, I love camping, road trips, petting all of the dogs and running my women's empowerment group, Women Supporting Women (WSW).
Overall, has it been relatively smooth? If not, what were some of the struggles along the way?
There definitely have been ups and downs on this journey. Moving to LA was very difficult for me at first. My whole family and all of my friends were still on the East Coast and starting a business in a brand new city was challenging, but this experience has humbled me and made me a much stronger person. I found a strong support system, called the Menstruati. We all work in women's health and their support and friendship has been priceless. The advice I have for other women just starting their journey is to trust your intuition and focus on progress, not perfection, each and every step you can take toward your dream deserves to be celebrated.
Please tell us about Why Not Wellness.
I am a Women's Holistic Health and Period Coach, I specialize in helping women live more balanced and healthy lives by teaching them about their bodies and the ins and outs of their hormones. I take into account everything about their lives from stress, sleep, relationships, gut health and more. I currently offer private coaching and workshops, I am expanding into group programs and retreats in 2020.
Women's bodies are so misunderstood, by them, by their partners and by society as a whole. We are not seen for the badasses that we are, and there are so many misconceptions about the menstrual cycle. A woman's cycle is so powerful and should be celebrated, not shamed! I am proud of having the tools and knowledge to help people transform their lives and health in a way that they aren't going to find in the conventional medical system. Why Not Wellness was built on my personal life motto, "you say why? I say why not?" Why not feel great in your own skin? Why not feel confident and sexy? Why not feel healthy and strong? Why not live your best life? Why not enjoy and appreciate your period? Why not have great sex? Why not use your cycle to enhance all areas of your life?
There are tons of health coaches out there, but being a student at the School of Applied Functional Medicine sets me apart, this education has taught me how to read conventional lab work and map out symptoms to get to the root cause of diagnoses like hypothyroidism, adrenal fatigue, IBS, PMS, PCOS, depression and infertility. I also have five years of experience working in a clinical setting under board-certified physicians.
Do you think there are structural or other barriers impeding the emergence of more female leaders?
Yes. Women are not given enough credit for their accomplishments around their careers, we are more celebrated and praised for getting married or having a baby. Female leaders are positioned in the media as too emotional and fragile, but when they stand up for themselves they are deemed bitches or commonly asked: "is it that time of the month?" Women have to work harder to prove themselves and their worthiness to be at the same level as men. I mean its 2019 and we are STILL fighting for our reproductive rights and equal pay.
My industry is especially controversial because talking about periods has always been stigmatized, we are not taught anything about our cycles in health class besides it's going to happen, it means you've become a woman and don't have sex because you will get pregnant. Women around the world are still shamed for and ashamed of their menstrual cycles, a natural bodily process.The truth is that menstruation is really powerful, but there are so many misconceptions about it. The conventional medical system is failing women, and it needs to change!
Contact Info:

Image Credit:
Clayvon Thomas: Headshot
Suggest a story: VoyageLA is built on recommendations from the community; it's how we uncover hidden gems, so if you or someone you know deserves recognition please let us know here.