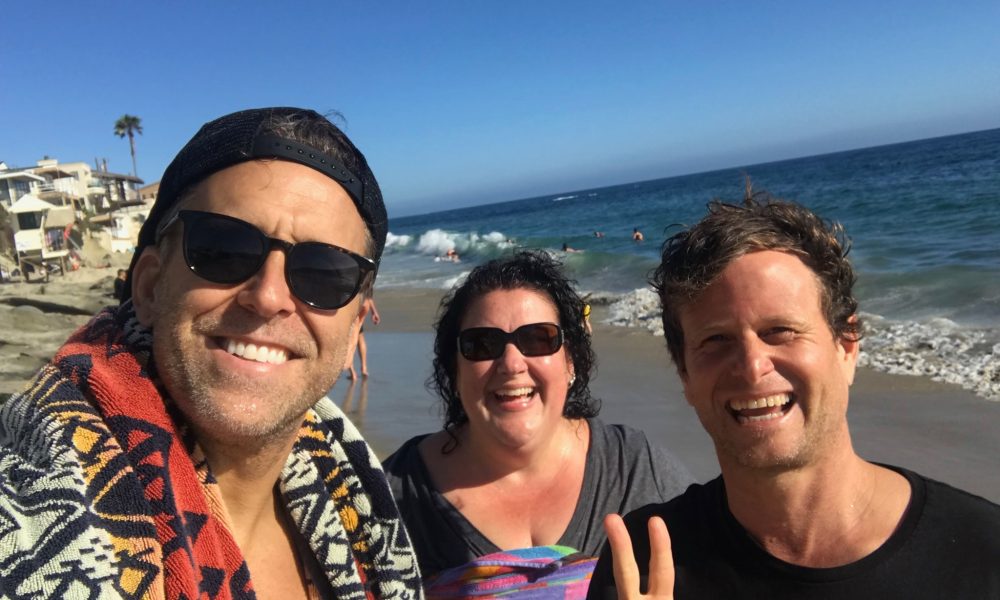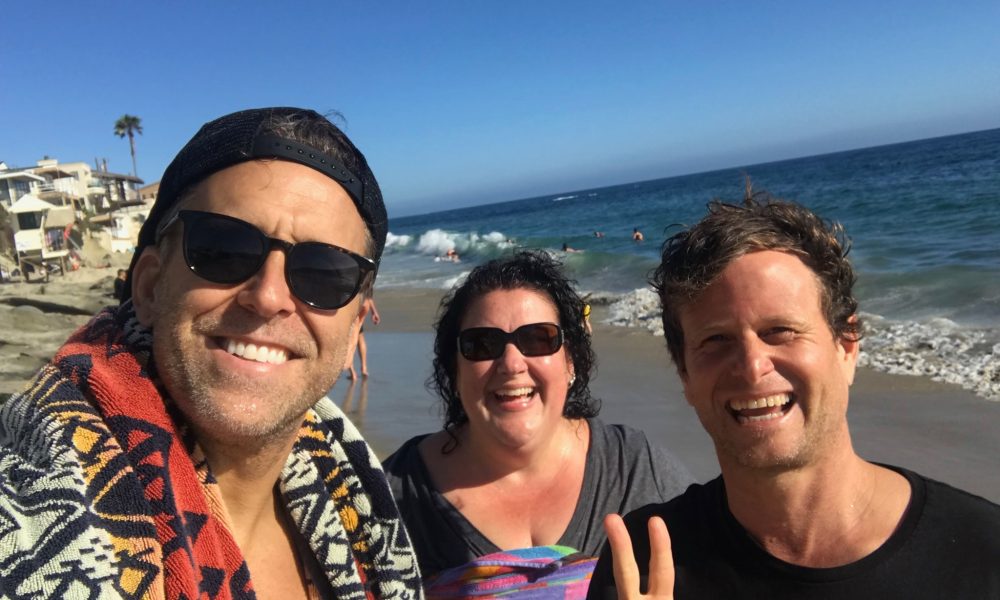 Today we'd like to introduce you to Constance Scharff, Ph.D.
Dr. Scharff, please share your story with us. How did you get to where you are today?
When I moved to the West Side after college, I was dying of alcoholism. I drank more than two liters of hard liquor a day. I hardly ate. My liver and kidneys were swollen… and I was only 22 years old.
I had one friend, who decided he'd no longer see me because he didn't want to watch me die. I had a choice — die alone or get sober. I chose sobriety.
It wasn't an easy path. I have complex PTSD from an exceedingly abusive childhood. As soon as I stopped drinking, the trauma symptoms would hit me hard: hypervigilance, flashbacks, body memories, crushing anxiety. Sobriety seemed impossible. I relapsed a number of times, but eventually, I got sober and stayed that way.
I worked in a number of jobs, bouncing between nonprofits and music industry record labels. I maintained a hard-won sobriety. I didn't drink, but I wasn't comfortable. The devastating impact of trauma made life difficult. But I realized I wasn't alone in that. I went to a recovery group in Brentwood, near the VA, and saw veterans struggling with the same issues I was. The details of our stories were different, but in the broad strokes, we were the same. We struggled to keep the past from intruding on the present. I was able to hold on to my sobriety. Most of them were not.
A marine I knew killed himself. He was one of the first to come back from deployment in Iraq and Afghanistan with serious physical and emotional injuries. That event had a major impact on me. He was in his early 20s, intelligent, with a wife and infant child. But he didn't get the support he needed for the trauma that plagued him. I was in graduate school when he died. I looked at the men and women around me struggling to stay sober with trauma and mental health problems. I was almost ten years sober, but I was miserable. They were literally dying. I thought there had to be something better for us all — compassionate, appropriate, and accessible treatment.
I dropped what I was doing in graduate school — changed everything — and started to study mental health and addiction. I uncovered research on complementary and alternative therapies that are highly effective at bringing real relief for those with serious conditions but often are not covered by insurance. I discovered emerging ideas in psychotherapeutic practice that too had tangible results. I tried everything out on myself and when something helped me, I wrote about it. I focus in particular on therapies that have few if any negative side effects. Since my friend's death, I have dedicated my life to finding better mental health interventions for those who suffer from addiction, trauma, and mental illness. It is my life's passion.
After working in addiction and mental health research for a decade, and collaborating with researchers all over the world, I now work with Rock to Recovery, an organization that brings the healing power of music to those overcoming mental health issues, addiction, trauma, and other concerns.
Has it been a smooth road?
I have faced two challenges in my work — the stigma associated with mental health problems and addiction, and a lack of desire to fund research in the field.
Mental illness and addiction are difficult for families and communities to wrap their minds around. It seems that those suffering from mental illness or addiction can be intentionally hurtful. Those with these problems can be violent, steal, scream obscenities, not take care of themselves, fail to provide for the family, etc. The truth is, these difficult behaviors are symptoms of the disorders. While no one should tolerate hurtful or abusive behavior, it is important for us to understand the behavior is separate from the person. These are not on the whole bad people, but hurt or ill people behaving badly. I make the distinction because what matters to me is healing individuals and families — and that means providing access to quality mental healthcare. If we view people as bad actors, our social tendency is to deny access to this care.
Funding is also a tremendous problem for people who want to find activities that are healing for mental health issues. The bulk of funding goes to pharmaceutical research. There is a great deal of money to be made treating addiction and mental illness as "chronic" diseases that need to be managed through medication. It is true that some types of mental illness are well treated with medication. However, many times more individuals find relief or even a complete restoration of health through complementary practices such as meditation, breathwork, somatic processing, music therapy, etc. A combination of these activities can have a profound, positive impact. But if I teach you to meditate, and you get better, there's no money for me to make — and that is a limiting factor for many people choosing which research to fund.
So, as you know, we're impressed with Rock to Recovery – tell our readers more, for example, what you're most proud of and what sets you apart from others.
My work is to bring the healing power of music and other complementary healthcare practices to those in need.
I am the VP of Business Development and Science and Research Chair for Rock to Recovery. Rock to Recovery brings a specific form of music therapy to people in treatment for addiction, mental health concerns, and trauma, and supportive programming to youth and others who want to improve their mental health.
Founded by former Korn guitarist, Wes Geer, Rock to Recovery hires rock stars in recovery themselves to go into various settings — from VA hospitals to schools — to form a band with nonmusicians. In about an hour, they write and record a song, which is uploaded to the web. The power of playing music and singing — even for people without musical training — is profound. There is a neurological benefit that is supportive of other mental health therapies. We see notable and prolonged benefit from this program. Rock to Recovery currently provides more than 500 sessions a month in three states (California, Oregon, and Tennessee) and has a contract with the Department of Defense to work with veterans, active-duty military, and their families internationally through the Air Force Wounded Warrior (AFW2) program. Rock to Recovery has a nonprofit entity that provides services to organizations that could not otherwise afford our programming. This is funded by an annual benefit concert in Hollywood, sponsorship, and donations.
Recently, Rock to Recovery launched a new brand, Soul Song Workshop. This was in response to hundreds of requests for us to work directly with the public. The healing power of music isn't just for people in residential or outpatient treatment facilities. Playing music and singing can improve the overall mental health of anyone! We just had our first retreat in Costa Rica in July and have more retreats planned in Costa Rica and Bali coming soon. We have also developed corporate workshops, to assist with team-building and improve the overall workings of corporate groups. These programs include several modalities — breathwork, core energetics (somatic processing), music, narrative reconstructions, combined with fun excursions and exercises — to create dynamic and positive growth and build community in a short period of time.
I am also the COO of R2R Companions, a new company that offers sober companion and transport services. Many, if not most people need more support than what they are offered in rehab in order to maintain their recovery. Sober companions can help get a person to treatment, support them in the transition home after treatment, and/or assist those who cannot go to treatment (like touring musicians) to build healthier lifestyles. Our sober companions are leaders in the industry. In addition to providing home-based support, we have companions who specialize in working with entertainers or C-suite executives, tailoring services to provide discretion and privacy.
In all my activities, my focus is on saving lives, in any way I can. We are losing far too many people to suicide and overdose. Families are shattered by these losses. My personal commitment is to help anyone I can gain access to quality mental healthcare and addiction treatment services. We all deserve compassionate care. In addition, I enjoy working with "regular" folks who don't have serious mental health problems but simply want to live more fulfilled lives. I love seeing people break through the binds that keep them stuck in old patterns, to live the best lives they can.
Who have you been inspired by?
I was blessed early in my career to receive mentorship from two wonderful women, both in my work in the music industry and the Girl Scouts, Sherri J. Trahan and Carol Cook taught me how to be a powerful female leader. They softened my edges and helped me to grow into new roles. I was taught how to lead like a woman, to pull from the strengths women have and use those to inspire other women. Sherri and Carol also taught me that part of my role as a leader is to reach back and help others, which I consider an honor to be able to do.
Pricing:
Contact Info:
Suggest a story: VoyageLA is built on recommendations from the community; it's how we uncover hidden gems, so if you or someone you know deserves recognition please let us know here.