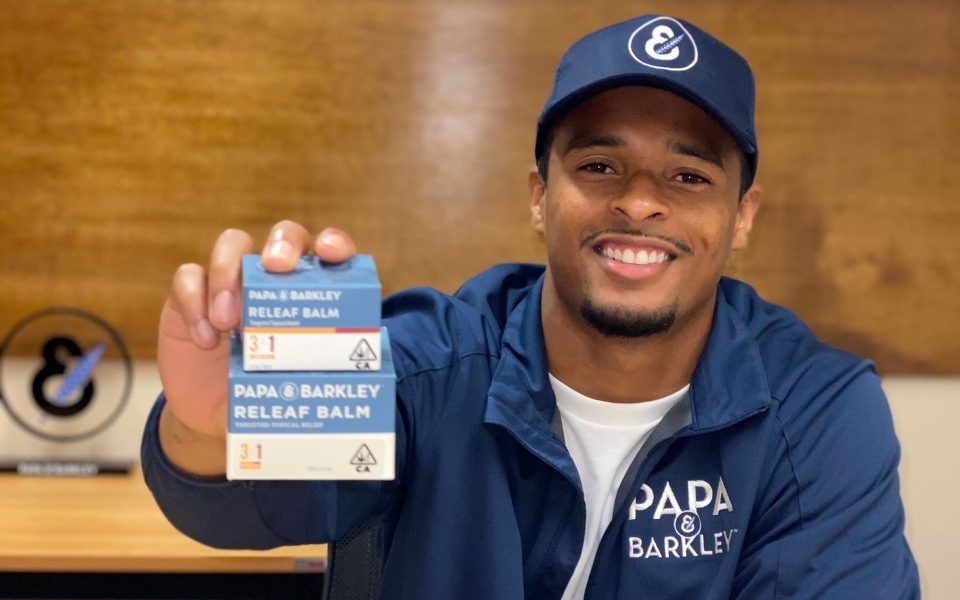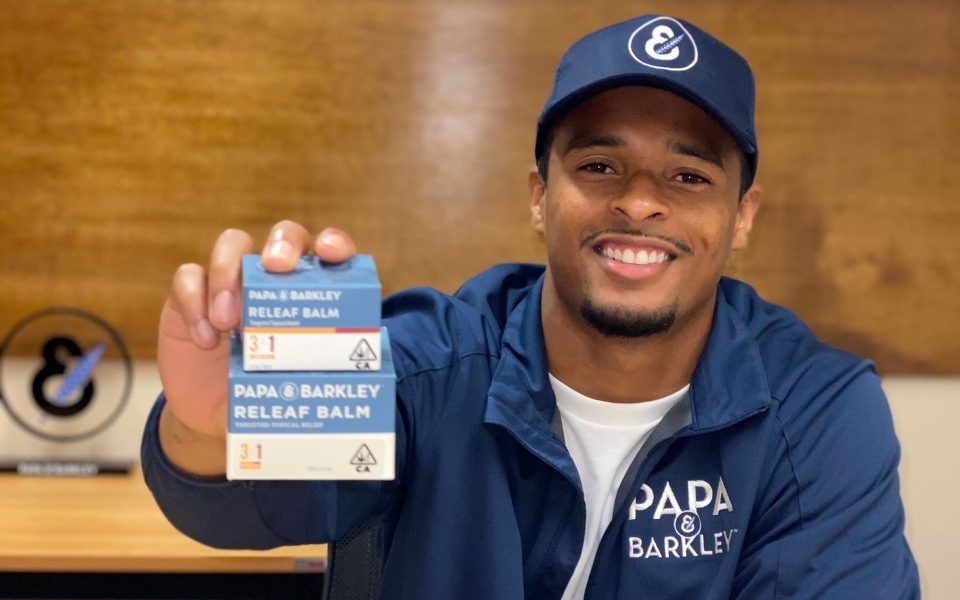 Hi Brandon, it's an honor to have you on the platform. Thanks for taking the time to share your story with us – to start maybe you can share some of your backstory with our readers?
It's a pleasure to share my story with Voyage LA. As an LA native, I spent most of my childhood in North Hollywood, CA. Both of my parents introduced me to a variety of sports at a young age. My father was a football star from Akron, Ohio while my mother's side of the family was more interested in basketball. I drifted solely towards basketball after a tragic football injury in 6th grade. I broke my right femur and suffered a fracture in my hip. My recovery included multiple surgeries, a hip-to-toe brace, 8 months in a wheelchair, 1 month on crutches, and several months of rehabilitation. This was one of many challenges I faced as a child. I specifically remember thinking I'd never play sports again but, I made a decision that I would recover stronger than I was before the injury. 
Throughout my recovery, I was homeschooled and missed out on being with my friends, family, and teammates. It was an incredibly difficult experience but, I know that adversity shaped me into the person I am today. When it was time to go back to school, I was actually afraid of reentering the LAUSD public system. The quality of students, staff, after school programs and education was not the best. At this point in my life, I realized that I did not want to attend a public high school so I trained extremely hard to play for Kenny "The Jet" Smith's AAU team called Aim High. Through that program I received an athletic scholarship to a college prep school named Ribet Academy. 
The transition from public school to private school was different considering the environment was filled with students and families from Kindergarten to 12th grade. It was quite the culture shock. My time at Ribet was challenging, but I met a handful of amazing friends that are present in my life today. My friends introduced me to a lifestyle I wasn't used to. I was exposed to opportunities that I wished for growing up. I started to live with their families and had more direct access to extracurricular activities and family-like experiences that I lacked as a child. Specifically, I would like to thank Jordan Johnson, Madison Didomenicantonio, Ricky Cors, and Demitri Moreno for their continued support. 
As an athlete in high school, I played varsity basketball all four years. We made it to the CIF championship 2 years out of the 4. I had the blessing of winning one championship out of the two years but, my success on the court did not translate to an athletic scholarship in college. I attended a small Division III school in Hancock, MI named Finlandia University. I was a 17 year old freshman starting for a collegiate program. While being away from my friends and family, I matured expeditiously. Academically, I graduated while earning my Bachelors in Business Administration. Athletically, I finished among the top 10 student-athletes in school history while becoming the 9th player to finish with over 1000 points. I also ranked among the top 10 in eight other categories. In the summer of 2017, I attended a professional sports combine in Las Vegas, NV. Despite my personal success as an athlete, my dreams of becoming a professional basketball player slowly faded away as less opportunities came by on the court. I continued to chase after my childhood dream but, I started to experience injury after injury. First my knees would hurt from tendonitis and then my achilles was tender from an injury my senior year. I decided to take some time to rest so that my body could recover. 
Throughout my resting period from basketball, I received an opportunity to help a start-up company build their future. My friend Madison reached out to me and asked if I wanted to help Papa & Barkley move into a new distribution space. I said yes and that was the beginning to my professional career in the cannabis industry. By fall of 2017, I was one of 20 employees in the company. After moving Papa & Barkley into a new distribution warehouse; I started to process sales orders, pick and pack the boxes, load the trucks, and even deliver the orders to clients in Southern California. As the company grew, my responsibilities did too. I started to manage inventory, build out the warehouse, meet with vendors, and seek out new Logistics employees to help support the growth of sales. 
Alright, so let's dig a little deeper into the story – has it been an easy path overall and if not, what were the challenges you've had to overcome?
– Specifically, as a cannabis professional, I face many challenges to date. The first is being a black male in the industry. It is difficult to speak candidly about legal cannabis knowing that black people are nearly 4 times likely to be arrested for possession of marijuana while I legally get paid for distributing cannabis products. The systematic approach towards convicting black males for cannabis offenses also jeopardizes our opportunity to obtain professional jobs or government assistance. I am grateful for the position I am in but, it is difficult to navigate with the facts when dealing with corporatism in cannabis. 
– Not only am I black but, I am also consciously aware that I am younger than most people in leadership positions within the cannabis industry. I am actively learning how to lead, manage, and hold myself and other team members accountable. It is not a major conflict in my career but it is present, especially when I need my voice to be heard. 
– Other industry challenges include the regulations that are governed by local and state authorities. As an emerging industry, it has been difficult to set standard operating procedures considering rules are ever changing. As of recently, the industry has normalized with cannabis track and trace systems in place but, I would not be surprised to see new updates and implementations to follow. 
– Lastly, on a more personal level, it has been very challenging finding a work life balance as a recent college graduate. In a short amount of time I received a variety of responsibilities as I transition into adulthood. I am thankful that Papa & Barkley is a wellness company that does acknowledge the personal and professional well-being of their employees, so it is becoming easier to focus more time on my family and friends now that our Workplace and Culture teams are more defined. 
Thanks – so what else should our readers know about your work and what you're currently focused on?
I've had the experience of working with executives and other industry leaders that have helped myself and my partner, Michael Heinstein, create a self-distribution model for Papa & Barkley. 
I am tasked with several projects on a weekly basis to help support the annual and quarterly goals as a company. More specifically, I manage my team of 20+ employees throughout California and create the standard operating procedures for our Logistics Department. What is most exciting about my job is that I have the honor of providing relief to the people who are in pain. I personally feel like my team and I are positively impacting somebody new everyday. We are on a mission to unlock the power of cannabis to improve people's lives and I feel that purpose everyday. 
With cannabis legalization becoming more defined, I am hoping that we can continue to find more ways to safely produce, distribute, and sell wellness products to the people who are in need. As legalization continues to widen throughout the country, I don't think we should wait until cannabis is federally legal to expect positive change. It should be demanded that all cannabis offenses are expunged from people's records so that all people have an equal employment opportunity. There is definitely a negative connotation associated with cannabis among a variety of cultures, so I am hoping that Papa & Barkley can continue to be industry leaders who make a social change through education. I am hoping that people are more educated around the responsible consumption of cannabis. 
Personally, I would love to see more job opportunities and actual diversification throughout all levels of the cannabis industry. I have the pleasure of having great mentors in my life, so it would be amazing to help provide insight and perspective for other black young men who are inspired to become a professional in any field of work. 
Alright so before we go can you talk to us a bit about how people can work with you, collaborate with you or support you?
Currently, people can support the company through a few avenues: -follow @papaandbarkley on IG 
-purchase Papa & Barkley products from any CA dispensary 
– Purchase through our national business model which includes CBD only products https://papaandbarkleycbd.com/ 
– Connect with me on LinkedIn or follow my basketball Instagram @bucketsbyb.
Contact Info:
Suggest a Story:
 VoyageLA is built on recommendations from the community; it's how we uncover hidden gems, so if you or someone you know deserves recognition please let us know 
here.