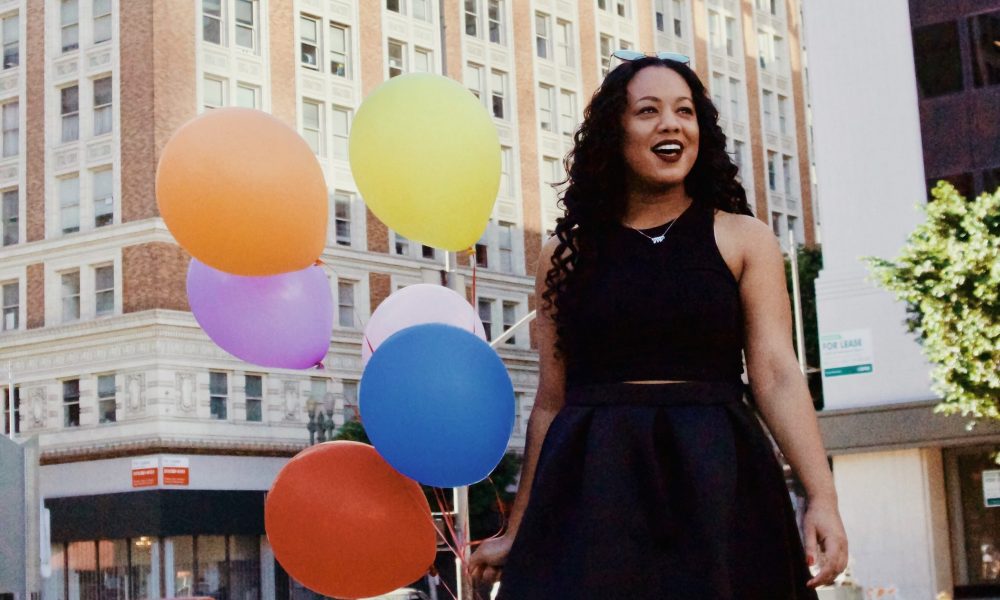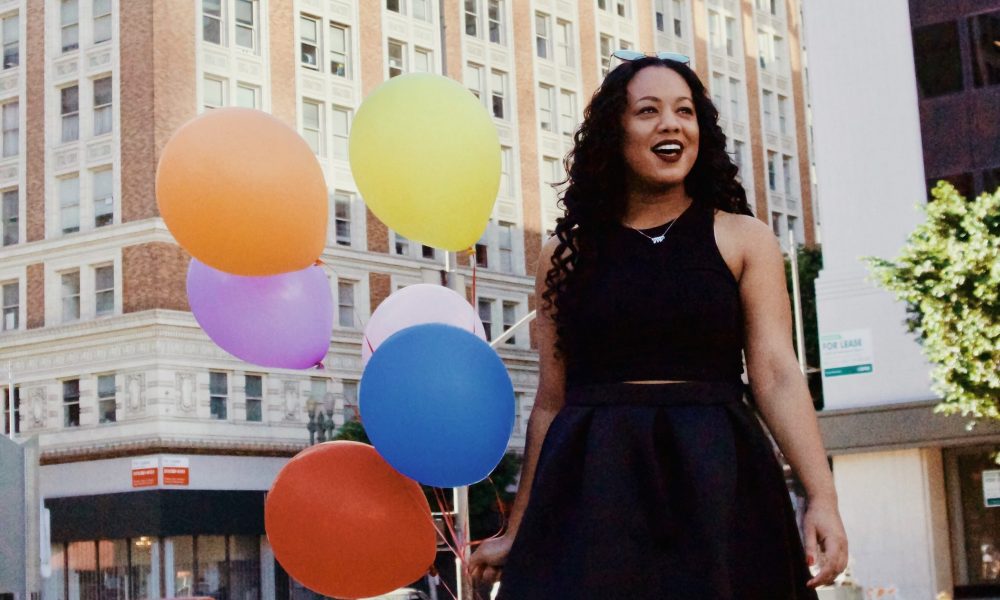 Today we'd like to introduce you to Alexis Sherrill.
Alexis, please share your story with us. How did you get to where you are today?
I've always wanted to perform. As a little kid, I would put on "one-woman shows" in my living to whoever was watching, my mom, my dad, sister, the couch. Los Angeles became my dream city before I even really knew what it was. All the time I would say, "I'm going to live in Los Angeles!"
I grew up in a military family. Born in California on the central coast, and then moved to Arizona. I still dreamed of one day working in the entertainment industry. As a teenager, I was given some great opportunities, however, things didn't pan out exactly the way I was hoping for. Working in the industry now, you know rejection is just an everyday reality. But back then, before even starting, it was a blow to my confidence. I thought I'd never been good enough to pursue what I was passionate about.
My faith is extremely important to me, and I began to pray that God would show me what to do. At this point, I had just graduated high school and felt stuck. Everything in me wanted to jump on a plane to LA, fight my insecurity and just go hard after my dream. But at the time, it just wasn't possible. I started to explore my options, and I decided that I wanted to take a year off. Figure out my priorities and decide what I really wanted for my life. I came across an opportunity that would bring me to Los Angeles, but not for the reasons I initially wanted. I was accepted into a gap year program at a non-profit, and the week that I turned 20, I moved to LA. I spent four years working with kids in the South Central region of LA. In that time, my view of the world expanded so much farther than I could have imagined. What I didn't know during this time, while I was putting acting on the back burner, is that my faith was being strengthened and my creativity was being built up for the future.
Sometime around 2016, I felt like it was time to make acting a priority again. It was scary, but my passions started coming back to the surface, and I was ready to face it again. I took classes and did a lot of extra work on some TV shows and films. In 2018, I felt like I needed to start pursuing acting full time. At the end of the year, I quit my full-time job and started chasing that dream even harder. Almost every day I think "Wow, I'm here. It happened." Everything I said I wanted to do as a little kid, it's become my reality. I don't think I can ever fully express what that feels like.
I can say it's been nothing short of a roller coaster journey, but the experiences I've had in this time have been life-changing. My time spent working in at-risk neighborhoods, getting to know people from all over the world, working to refine my talents, it's all got me here, dreaming bigger, believing for more, and excited to take on whatever comes my way.
Overall, has it been relatively smooth? If not, what were some of the struggles along the way?
I won't say it's been one smooth road, more like a road trip with tons of different terrain. Often it's felt like that scene from Cars, when Lightning McQueen is in a hurry to finish paving the street, and he does such a horrible job Mater practically falls apart trying to drive on it. Some days, you feel like you can't hold it together. But then, you learn from those days, and you're able to navigate the hard times. And just as often, I've had wonderful days where I can literally feel my dreams coming true.
The best wisdom I've received is this, you are on your own journey. You're not required to move at the same pace as anyone else. Comparison is a trap, and I've fallen into it many times. For us women, comparing everything from our skills, looks, voices, is a daily obstacle. But it isn't one that has to slow you down. You've simply got to learn how to move around it.
I'll also add this, often times when I was afraid of doing something, I'd talk to my mom, and she'd say "then do it scared." We think we have to wait until fear is gone in order to chase after something. I'm telling you from experience, the fear doesn't go away until you confront it. That's what makes you feel brave. Knowing that yes, you may have been scared, but you overcame it to pursue that passion.
Please tell us about your work.
I'm an actress, film-maker, photographer and writer. I'm mainly pursuing acting. There's just something about taking on a character, stepping into another world, and being able to tell that story. I'm all about stories. I think that's why I love these different avenues. Working in each of them is a way to tell a story. Film captivates me. Whether it's TV shows or movies, the cinematic way of playing out a story is purely mesmerizing to me. I plan on writing and directing my own films someday. In the meantime, I take my camera and try to capture whatever standout memories I can grab, in video and photos. As for writing stories, it's an unreal feeling. Like acting, film or photo, you're creating this world, these lives, integrating something you believe in a way you hope can resonate with someone else. That's my mission in my passions. To tell stories that not only entertain but move and impact those who see it.
Who have you been inspired by?
I'm going to be cliche and first say, my mom. She's a powerhouse. First off, she joined the Air Force right out of high school, met my dad, who was also serving, overseas. She's been a pastor with my dad in different ministries my whole life. She can sing, she's creative and artistic, and just an amazing woman. I've always looked up to her. She always tells me exactly what I need to hear. My family is my biggest cheerleader. My older sister is passionate about entertainment as well. It's been really cool to share that love with her and pursue it together.
Tamera Mowry-Housley is an inspiration to me. Growing up, I used to watch her and Tia on Sister Sister and those feel-good TV movies. Looking back, it was so great seeing girls who looked like me on TV. Not only making it in the industry but slaying the game. She's a class act and always has been. I'd love to hang with her for a day, haha.
Pricing:
Contact Info:
Instagram: itsalexissherrill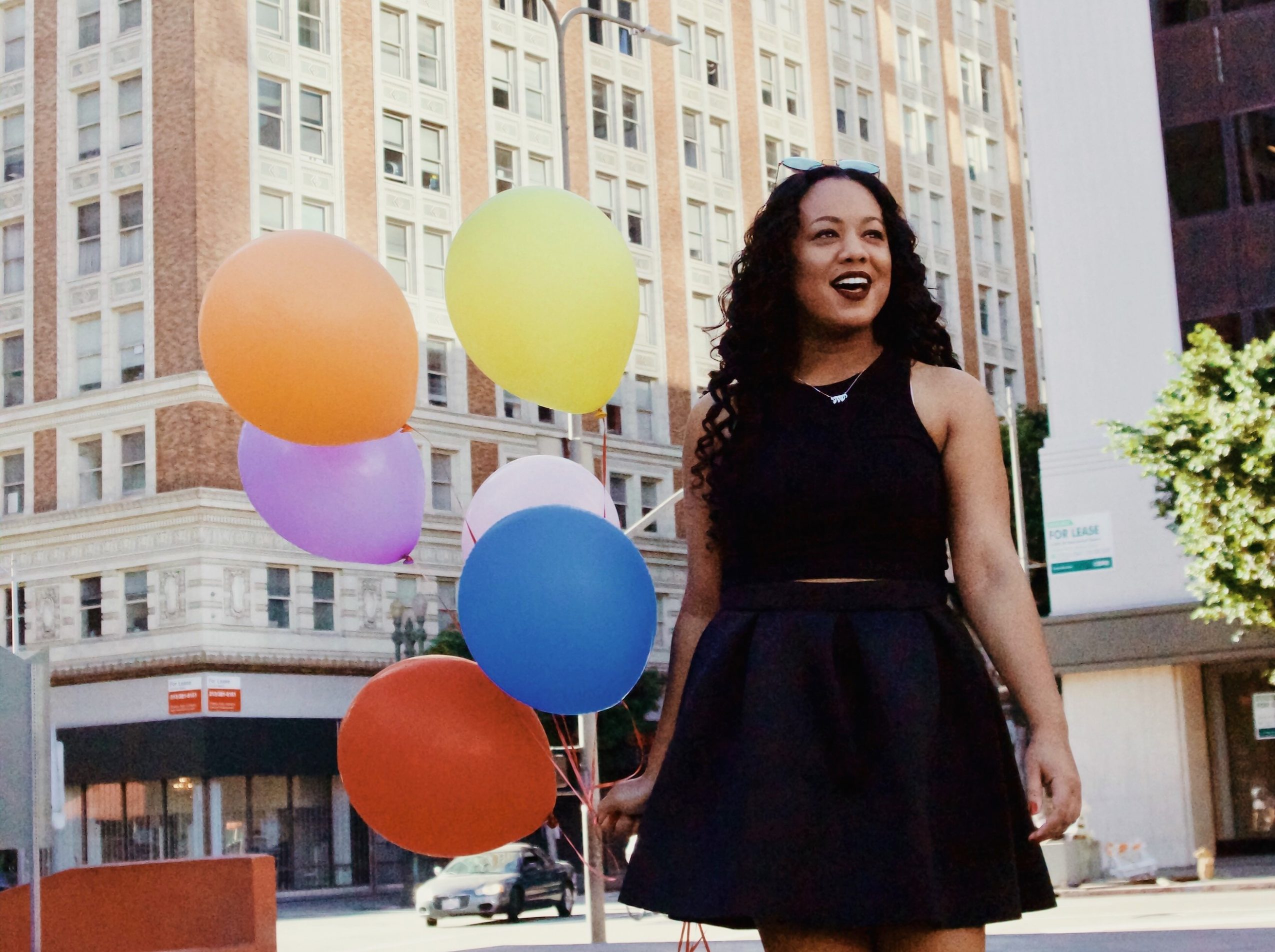 Image Credit:
Photo of me: Madison Haase, Portraits: Myself
Suggest a story: VoyageLA is built on recommendations from the community; it's how we uncover hidden gems, so if you or someone you know deserves recognition please let us know here.