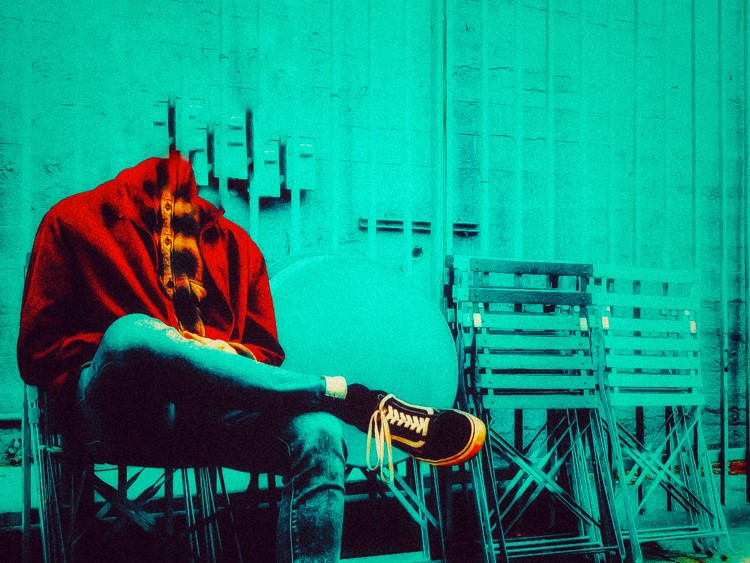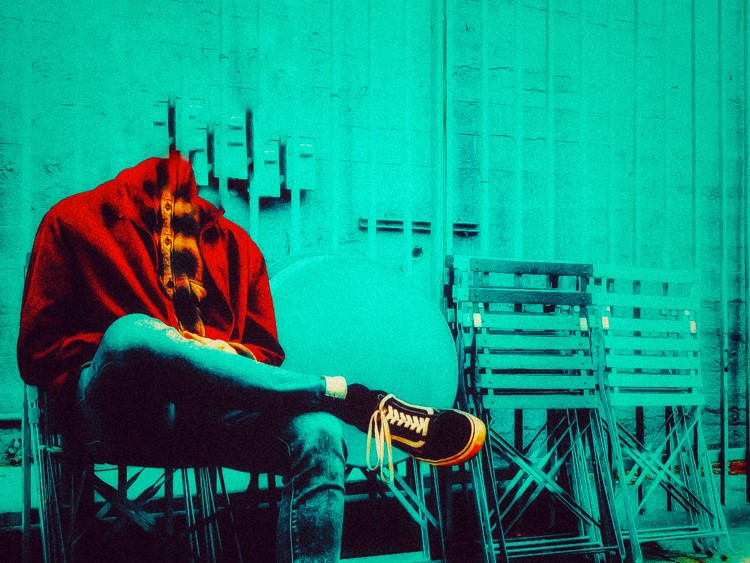 Today we'd like to introduce you to Kenneth Ruddy.
Kenneth, can you briefly walk us through your story – how you started and how you got to where you are today.
My story's kind of like the Alamo, or a good John Wayne flick. It all starts deep in the heart of Texas. I was born in 1990s Dallas before living in Austin for my high school and college years. I never really minded Texas, sometimes I would fall in love with it. But, I never felt it was where I was meant to be. I guess I've always felt that way about a lot in life. Ever since I was young, in my mind, I was an outsider looking in on all…'this'. The world around me and all these people walking and talking about it. It was hard for me to get attached or to open myself up to others and the 'real' world. I much preferred the fantasies in books and games and movies. Ah, especially the movies.
It's always been movies. My family, particularly my father, made sure to expose me to all the classics. It was through them I found the worlds I loved, the places and characters I would dream of and the scenes I would act out with my friends. But there was one film, or rather films, that changed everything: Star Wars. I was maybe five when I first witnessed the galaxy of wonder that is the original trilogy and, for the first time, I noticed something. Right there in the credits: written and directed by George Lucas. This one dude thought up all of that, all those worlds and ideas, and just put it out for the world to see. I hadn't realized that movies were made by people! That meant that, by virtue of being one of these people, I could make a movie! That's where the dream was born. I had to make movies.
I've carried that dream ever since. I may not have always focused on it at times but, I knew that one day I would share my dreams with the world. What began as little scenes I would act out in my head turned into film classes in high school. This continued and deepened in college. I went to Texas State University in San Marcos, TX, eventually getting a degree in Electronic Media. While there wasn't a true film major, I managed to take classes that would push me to where I am now. With the help of my professor Tom Copeland and a wonderful small cast and crew, I wrote and directed my first short film, Lost Like Socks. The dream was coming real.
But I've seen the movies. I know where these big film dreams end up. "If you want to make it, you gotta go to Hollywood". Well, I sure as hell wanted to make it, so I figured I might as well get out there as soon as I can. So, a few months after graduating in 2018, I drove on out California way to start what I saw as a 'next act'. That's when I got to find out that the movies don't quite give you the full Los Angeles picture. It ain't all a fairytale, it can be tough on you. I hadn't prepared a job, I had only a handful of connections, and I didn't know this city. I found myself growing more isolated than I had ever been, feeling more and more like that outsider I'd always believed myself to be. It became harder to write, the idea of words and dialogue stressed me out and I found myself turning to a world I never really explored: photography.
See, when you're behind a camera, you get an excuse to be an outsider looking in. It became much easier to take everything in. I could witness the world around me and freeze it in these finite, captured images. Through those images, I saw the world as it naturally is and felt the emotions in the people and streets I would snap. I loved it. I started exploring new types of pictures and editing styles, finding that the more vivid and fantastical I made their looks, the more connected I felt to the worlds that lay within. The colors, or lack thereof, convey so much of the emotional weight.
Soon, I started uploading these pictures. I kept that up and, as they gained more traction, I was getting gigs and commissions, genuine jobs from this. One day it hit me, "oh, I think I'm a photographer now." After I got that mindset, I put even more into it. Next thing I knew I had business cards and a website that has a store! This was just a hobby and now people want to pay me? Like with money?? It's ridiculous, it really still is to me. But it's only just begun.
We're always bombarded by how great it is to pursue your passion, etc – but we've spoken with enough people to know that it's not always easy. Overall, would you say things have been easy for you?
No, no, no. I wouldn't say so at all. A lot of my road has been rough and bumpy, especially on that drive from Austin to Los Angeles. They should really get someone out to repave those potholes! I'm of course using humor as a defense mechanism because, but in all honesty, most of the obstacles I've been confronted with have been mental and of my own creation. Insecurities and fears are easy to fill a young, creative mind with. They're even harder to remove yourself from once you've allowed them in.
There's a concept I recently found out about that's helped me put a name to much of this mental pain: Imposter Syndrome. How cool does that sound? I love it. And it's more than just a great idea for a band name! It's the internal doubt in your own accomplishments, the idea that your creative achievements are nothing more than a fraud. My battle with this Imposter Syndrome has been one of my biggest challenges.
For much of my life, it was difficult to share my dreams out of fear that others would see them as a sham. Years of self-doubt and unwillingness to trust others led me to internalize much of my creative ambition. I wasn't seeking avenues to explore my mind. I wasn't seeking like-minded individuals to form a sense of belonging and acceptance. I put a lot of pressure on myself to just PROVE to someone that I was worth it. I look at this now as a double-edged sword. Through the sadness and anger I would find myself in, I was pushed to become my own biggest fan.
Belief in oneself is the most critical step in sharing your world with others. I began talking with myself more like I would as a child. Not as a pessimistic, weary adult, but as a positive, free spirit. That energy worked wonders and I found that it attracted those in similar situations. We are all, at the end of the day, alone and seeking comfort. It sounds scary because it is. Yet, just by giving our fears a name, we are able to take away some of their power.
We'd love to hear more about your work and what you are currently focused on. What else should we know?
I like to see myself as a dreamer and a creative. Nowadays, the word 'creative' gets thrown around like candy out a broken piñata though. So, at the end of the day, I am a photographer and digital artist.
I go by Ruddy Good Pictures because I take 'ruddy good' pictures. Pictures that capture the vivid emotions in every day life are my passion. I specialize in portraiture, street/nature photography, concerts, and surrealist imagery.
I take pride in highlighting my unique perspective of 'beauty'. For many, beauty is perceived as a specific, cosmetic look. For me, some of the most beautiful things lie in the, what I call, 'unbeautiful'. An image of a spiraling mass of arms and eyes, swirling in chaos, is just as gorgeous to me as a glossy portrait of a prom queen.
This willingness to explore the emotions lurking beneath all our world, no matter how dark, is what separates me from the rest. Coupled with my bold, sometimes harsh, abstract editing styles, I've found a voice that many are reluctant to explore but find themselves drawn to.
What were you like growing up?
That's tricky. I would love to ask that to the people who knew me growing up! On the outside, I was pretty shy. It would take a lot for me to allow others access to myself. But, once you got to know me, I was the goofiest kid you could meet. I loved everything that was considered 'nerdy' at the time. Sci-fi & fantasy, books, comics, cartoons, video games, LEGOs, you name it!
It's funny, so much of my mind would be filled with dark thoughts, but I always kept a lighthearted air about me. I never took things too seriously and preferred absurdist humor with my closest friends. We could spend hours talking to each other in dumb accents, twirling imaginary mustaches and clashing twigs as if they were swords.
The things I enjoyed the most let me be my truest self. While I loved hanging with my friend groups, playing kickball or Mario Kart, it was on my own that I explored the most. I loved to create scenes for my toys to act out before me, worlds of scenarios and consequences that only I knew about. It was in these worlds I was at my most comfortable.
I always wished the world encouraged us to imagine more. Dreaming is so important to children and their growth and it needs to be protected. I hope my pictures can one day inspire others to imagine a little more.
Contact Info:
Image Credit:
Bri Mai: Glasses & mirror pic, Men I Trust: Guitarist pic, Brazyl Thompson: B&W pic
Getting in touch: VoyageLA is built on recommendations from the community; it's how we uncover hidden gems, so if you know someone who deserves recognition please let us know here.