The heart of our mission at VoyageLA is to find the amazing souls that breathe life into our city. In the recent weeks we've had the privilege to connect with some of the LA area's finest artists, creatives, entrepreneurs and rabble rousers and we can't begin to express how impressed we are with our city's incredibly deep talent pool.  Check out OC's rising stars below.
Maria Nicholson

I am a first-generation immigrant in the United States. I came to this country in 1989 with $100.00 dollars in my pocket given to me by my mother who at that time was still residing in the Philippines. My parents' dream has always been to send us to America where we will have opportunities for a much better future. Read More>>
Andrew Tang

I discovered my passion for Traditional Chinese Medicine (TCM) at a very young age. My passion was profoundly influenced by my father, a doctor who has been practicing TCM for more than 30 years in Taiwan. TCM has evolved over thousands of years and was built on the foundation of Holism. Read More>>
Erin Vaughan
In May of 2012, I graduated with my BFA in studio arts from college. I had focused much of my time as an art student in drawing/painting, design and illustration classes. I was surrounded by a few professors that really instilled in me good work habits in the studio and belief in me to pursue illustration as a career. Right after I graduated I went full time as a freelance illustrator and Etsy shop owner. I just decided I'd rather just give it a go and see what happens, then spend my time doing something I wasn't passionate about. Read More>>
Petre Spassov
I am a Bulgarian-born graphic designer working in Orange County, California.
My name Peter, spelled Petre, due to a mishap at immigration services that unfortunately stuck. Read More>>
Jeff Levine
As a kid, I always liked computers, in my early teens I combined my love of hardcore music, skating, and computers and started learning how to design. Started freelancing while I was still in high school, was going to attend the art institute in Florida but at the last minute, I decided not to go and instead took an internship in NYC. Worked my way up from intern to art director going through a few studios and agencies and eventually went on and freelanced under Fake-Up. Read More>>
Trevor Wernisch
Ever since high school, I had been interested in some facet of visual design. It started with web design, and evolved into print media and photography; shooting and designing globally pushed magazine ads. From there, as a hobby and soon to be profession it was vehicle entertainment touchscreen and dashboards. Strange jump right? Eventually, I made my way from Florida to California to work in the video game industry. I figured, hey, I already spend a good chunk of my time playing video games, why not start designing them? Most recently I was given the opportunity to work abroad in the United Kingdom, where I still work in the video game industry. Read More>>
Jared Freitag
Animation has always been a dream of mine but it didn't come without a struggle. After I graduated college, my expectation was that I would find work in the wonderful world of animation. After all, I did just spend a small fortune on an education, that should give me a foot in the door, right? I was wrong. The next few years were spent applying to various animation studios, some big, some small but all had the same response, and that was no response. Read More>>
Molly Webb

The business started out with just me running voice and piano lessons out of a studio in Costa Mesa. My dad helped me put up my first website, and I went through the awkward growth period of driving to the studio for one client and then driving home. Over the years, business grew until I was teaching a full schedule of students six days a week, sometimes getting off as late as 10:30 PM. Read More>>
Miguel Diazleal

I am the Chairman for Pack 75 for the Cub Scouts. I am also the Scoutmaster for Troop 75. In addition to these two positions, I also volunteer at the district level to be the district webmaster and Membership Chairman. I started about five and a half years ago when my son joined Cub Scouts. Read More>>
Leighton Hubbell
I am the guy behind the one-person design shop, Leightonhubbell.com, and Hubbell Design Works. I started out many moons ago working in several capacities in the communication arts industry including employment and project work at various design firms, ad agencies, and promotional branding agencies. I am most widely recognized for my logo design, even though I offer a complete range of other design services. Read More>>
Matthew Assell
While growing up in the midwest, I got into riding BMX through copying my older brother. This introduced me to all of the media tied in with the sport. After quickly finding out that I wasn't going to turn pro anytime soon for my riding ability, I started to slowly fall in love with the attitude and visuals that came from the community. Read More>>
Trina Parkin
My career began in high school with a very influential photography class. I decided this was going to be my path. It was not too long after I began college that I decided I was better suited for graphic design, from yet another influential class with Professor Lana Grover in "Design and Color". I made it a priority to do as many internships as I could. Read More>>
Raven Cruz
My passion for design and illustration started when I painted my mother's beautiful white carpet green when I was 2 years old. From then on everyone knew I was going to be in some sort of creative field. Throughout my public school career, I continued to take as many art classes as possible. It got so crazy, I was taking double art classes by my Senior year in high school. I originally started as a watercolourist, but then one year in high school we gained a new teacher who was into digital art and she was the coolest person I had ever met. She told me I could scan my paintings and illustrations into photoshop and make digital collages – this blew my mind. After that, I attended the Art Institute of Phoenix, Arizona, got my BFA in Graphic Design and then everything just blossomed into today. Read More>>
Jamie Stark
My career as a graphic designer, art, and creative director began 20 years ago in New York City. I worked in the Flatiron district, which at the time, was teeming with designers, photographers and ad agencies. The entire area was as specialized and unique as the field itself, and it was brimming with creativity. At that time, I was fortunate enough to work with and for, some of the true creative geniuses in our field. I interned and later worked for, Larry Lurin, who designed the movie posters for Raging Bull and Platoon among hundreds of others. I worked for Joe Caroff at Kirschener Caroff Design who designed the James Bond 007 logo and the West Side Story poster. It is these creative roots that enabled me to continue to build my own business and go on to freelance for ad agencies like Ogilvy & Mather, and then go on to run my own design studio with fortune 500 clients. My client list includes Pepsi, Avis, Milgard, Ocean Spray, Dannon, Mearsk, Equal Sweetener and many more. Read More>>
Justin Jones
Growing up I was constantly creating stories, characters, videos, drawings, etc. I grew up in the late 80's / early 90's and looking back I feel like it was so saturated with new and interesting things for kids my age. Ninja Turtles, Batman, Spider-man, X-men, Star Wars. All of those classic cartoons / movies really drove my imagination forward. With all of that influence, it made sense that I originally wanted to be an animator. Read More>>
Ren Rudner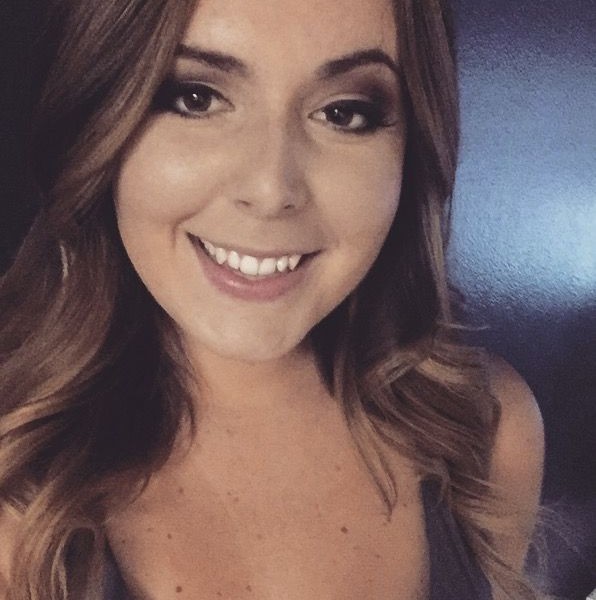 I've always been an artistic person. Growing up you would never catch me without my sketchbook and I knew early on that I wanted to be in an artistic field. By the time I had made it to high school and early college, I had tried my hand in a few other artistic areas like musical theater and improv, but ultimately decided to turn my focus back to art and majored in graphic design. While I was at college, I busted my ass carrying a full-time school schedule along with a 40 hour/week job working for the forum host, ProBoards.com. There I started in community moderation but transitioned into a graphic design role that gave me my first dose of professional experience. By the time I had graduated college, I had learned to code and had a decent body of work my belt. From there I went on to work for a few other agencies doing UI and UX work while maintaining a hefty amount of freelance on the side. Read More>>