Today we'd like to introduce you to Shana Robinson.
Hi Shana, we're thrilled to have a chance to learn your story today. So, before we get into specifics, maybe you can briefly walk us through how you got to where you are today?
I started my first business in 2014 as a life coach. I was taught the skill of coaching, but not the business. I loved being a life coach but knew I wanted more. Once I built a successful coaching business, I went on to teach other coaches how to do the same. I repurposed Rebrand You (my coaching business) to focus on branding and The Branding Boutique was birthed! During this transition, I decided to refine my speaking skills and that is where I met my mentor Chris.
One day Chris asked me to style him as he was turning 40 and wanted to redefine his look. The rebrand was a success so I tapped into my retail background, learned more about the art of styling and that is when I found Image Consulting. It allowed me to do all of the things I loved under one umbrella. I stepped more and more into my craft and absolutely fell in love with the work.
While this was an exciting time, it was also the most difficult stages of my personal and professional life. I hit what I like to call my desert season where everything began to run dry, especially my finances. I had made a large investment into my business, made the mistake of putting all of my eggs into one basket and it ended up affecting my life negatively on multiple levels.
Now don't get me wrong in one breath TBB was gaining traction, getting exposure, new clients and we had plenty of work to do. But on the other hand, I was struggling to pay my team and keep a roof over my head due to a lack of profit.
The day came where I had to make the decision to pack up my apartment, put everything into storage and move into my sister's basement. While I was grateful for the love and support, I felt like a failure and began doubting myself life never before. I remember waking up every day in tears wondering how I was going to move forward and put myself in a better position.
Although this season was full of challenges, it was also full of opportunity. I received a message from a woman who enquired about building her brand with us and wanted me to style her on set in Paris. The experience was amazing and was the moment I decided to focus on being a Creative Director.
After Paris, I went to Miami where my partner was stationed and it was the fresh start that I needed. I had a new lease on life and I was ready to go all in. I was able to strip away everything that didn't resonate with me, that didn't make me feel proud or like an inspiration to myself. I was finally able to go back to the woman within, tune into the vision I originally had for myself, and bring that to life. I stepped more and more into my Creative Director role, pulled a Brand Shoot team together and we got to work. The results were stunning and set the bar for the work that The Branding Boutique would do moving forward.
I began to reconnect with my confidence, ended up pitching a 6-figure female CEO, elevating her image with a Brand Shoot and completing the rebrand of her website. I knew in that moment that I had something special to offer and I couldn't wait to dive more and more into carving out my lane. I was on a total high!
Then I received the news that Chris had passed away and everything changed. I realized how much Chris didn't get to accomplish all that he wanted to. And at the same time, he never got to fully enjoy all the things that he DID accomplish. I didn't want to have the same experience so I began to define my Lived Legacy.
Today The Branding Boutique is an exclusive full-service Branding Agency that has transformed the businesses, lives and brands of powerful women who were brave enough to tap into the true essence of who they are, to show the world exactly who they are.
Can you talk to us a bit about the challenges and lessons you've learned along the way. Looking back would you say it's been easy or smooth in retrospect?
From the first day I decided to become a business owner, my business has become my teacher. I have definitely encountered challenge after challenge but have learned how to navigate them better.
Some of the early challenges were knowing what result I could get my clients repeatedly as a new coach. As I progressed in my entrepreneurial journey, the challenges moved into the fear of pitching a higher ticket package, leading a team, managing finances and pricing for profit.
In the past four years, the biggest challenges have been trusting myself to be the decision-maker, hiring and firing, decreasing expenses, and setting boundaries and expectations.
Most recently, I have become a mom and it's the beautiful new challenge of being Shana, The CEO and a mommy. I have a new important person (aka Boss Baby Kairo) that needs my attention so our client acquisition strategy needed to change to support the addition to the team.
Business has a funny way of taking all of the insecurities that you have and making you face them one by one. Every challenge has made me a strong woman, CEO and brand. I wouldn't change any of them for the world and as I embark on this next level, I know that bigger challenges are ahead of me, but I have proven that I can conquer anything that comes my way.
Appreciate you sharing that. What should we know about The Branding Boutique?
WHAT WE DO
The Branding Boutique helps female business owners find their authentic self, voice, and public persona through coaching and all-inclusive branding services.
Our services include confidence coaching, sales consulting, personal styling, photography, business strategy, messaging strategy, website design and development, asset creation, and more!
From the woman who's just a few years into her entrepreneurial journey to the established boss who's ready to elevate and intensify her brand, we equip you with everything you need – inside and out – to build a successful, market-ready business so you can focus on growing into the CEO you're meant to be.
OUR CLIENTS
Many female business owners are brimming with ideas, but they are neglecting the woman inside who is struggling to find her confidence, her voice, and her true identity – all of which are must-haves if you want to build a lived legacy and birth those ideas into the world. Our clients often find that they have been forging ahead building a business, yet something isn't clicking. They've spent so much time getting caught up in the doing that they've failed to develop themselves as women first, which affects your future success as a CEO.
The women we work with are go-getters, achievers, and masters of their craft – but who are also struggling with past regret, shame, coach hurt, trauma, and more. Many of our clients come to us full of personality and vision but lacking structure, confidence, and a beautifully designed container to mold and shape their personal brand.
Others come to us with years of business experience under their patent leather belts but don't have the time to vet and hire all the individuals they know they need to run a streamlined, 7-figure business.
We help you get results by:
– Getting to know you as the woman and honoring your inner differentiators that will make you shine in a sea of digital competition.
– Calling out and supporting any gaps you have that are holding you back from truly stepping into your CEO self.
– Creating a personal style that matches your inner beauty, inspires confidence, and makes a striking impression.
– Staying true to your unique personality while highlighting your most enchanting features.
– Bringing your brand personality to life in stunning, engaging marketing videos and professional photoshoots.
– Revitalizing your brand messaging and communication strategy to ensure your target audience members are met with clear, precise language that conveys both value and emotional connection.
– Building the essential brand assets that will allow your businesses to thrive in the digital world, including a launch-ready website that is primed to maximize conversions.
– Keeping you accountable to your higher self so you have no choice but to emerge into the woman and CEO you're meant to be.
WHAT WE BELIEVE
Let me tell you something right now: The Branding Boutique is unlike any branding agency you will ever find.
We don't believe in slapping a color palette together, doing a quick-turn logo, and sending you on your merry way.
No, ma'am.
We believe in building a brand and supporting a business that truly represents the woman you are at your deepest core. Before we can do that, we need to get to know the woman behind the digital facade.
We believe in taking the time to work on the woman within, chip away the layers of shame and doubt, and polish her many facets before we create the brand that is an extension of your truest identity.
If you're not willing to go within, to be vulnerable, to be real, and to own your shame, gaps, and goals, then we're not the branding agency for you. However, if you're ready to stop fooling yourself – let alone your audience and your clients! – and own up to being the woman you need to be to become the CEO you're meant to be, then you're in the right place and I can't wait to connect.
What would you say have been one of the most important lessons you've learned?
The most important lesson I have learned along my journey is to trust my intuition. For so long, I placed the value of the opinions of others over my own. I trusted coaches and experts to know what was best for me without checking with myself.
I listened blindly without tapping into what my gut was telling me, I had to learn to be the final decision maker and own whatever the outcome was. I can honestly say that I didn't fully step into this until the last year or two.
Now don't get me wrong, I am surrounded by a team of experts who are all forces to be reckoned with. They are all beasts in their lane and add incredible value to me as a woman and to my business. But there is something so powerful about listening to all the experts and making the final choice that will move you closer to your Lived Legacy.
Trusting your intuition = empowering yourself as a woman. If I could encourage you in anything today, it would be to really sit back and reflect on what want next for yourself, what/who is standing in your way and who can help you move past that challenge.
Most importantly, what will it cost you if you remain exactly where you are…When you can get clear on those four things, you give yourself permission to be the decision-maker. This is an on-going lesson, a muscle you have to continue to strengthen, but nonetheless an essential shift to make to get to your next level of success.
Contact Info: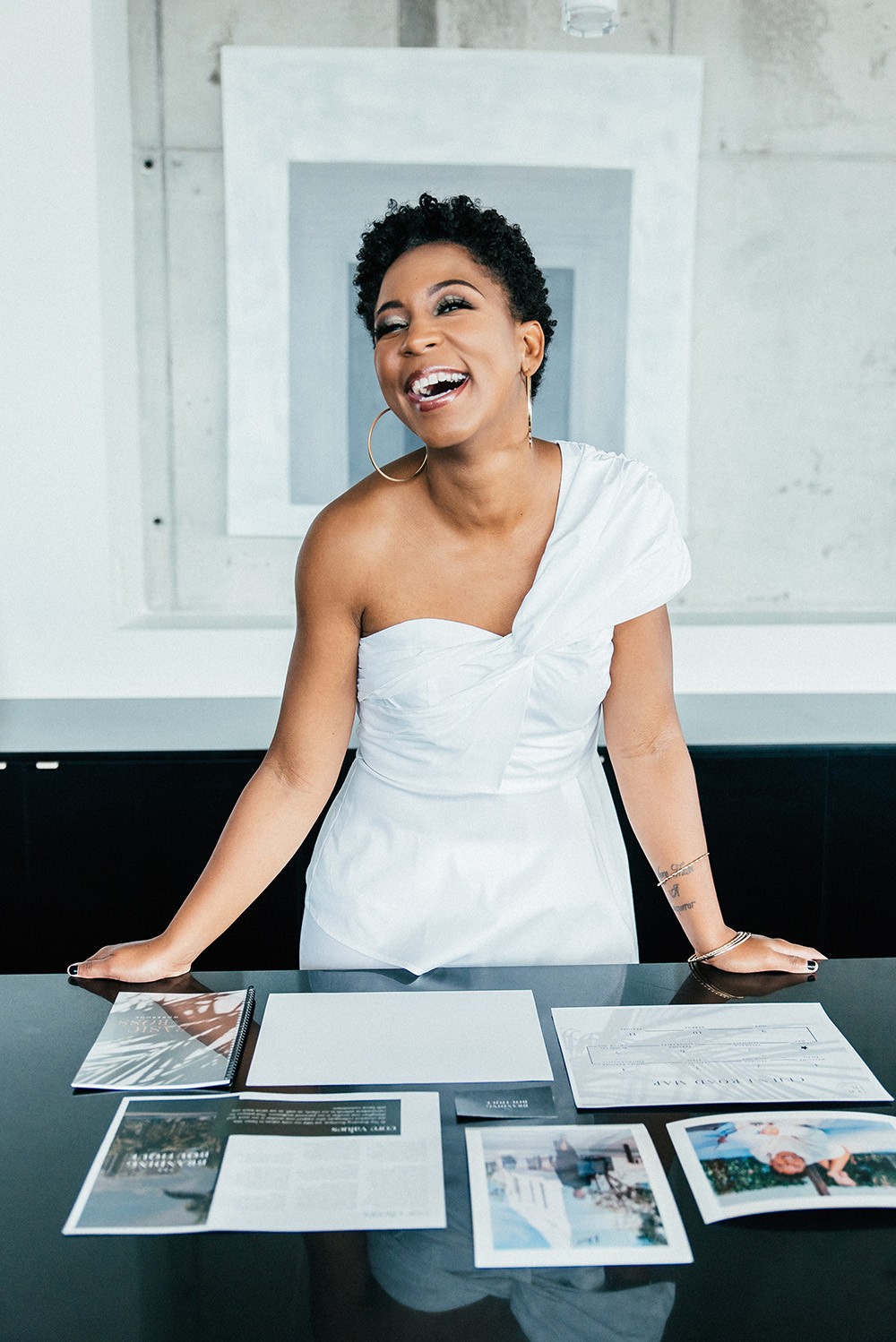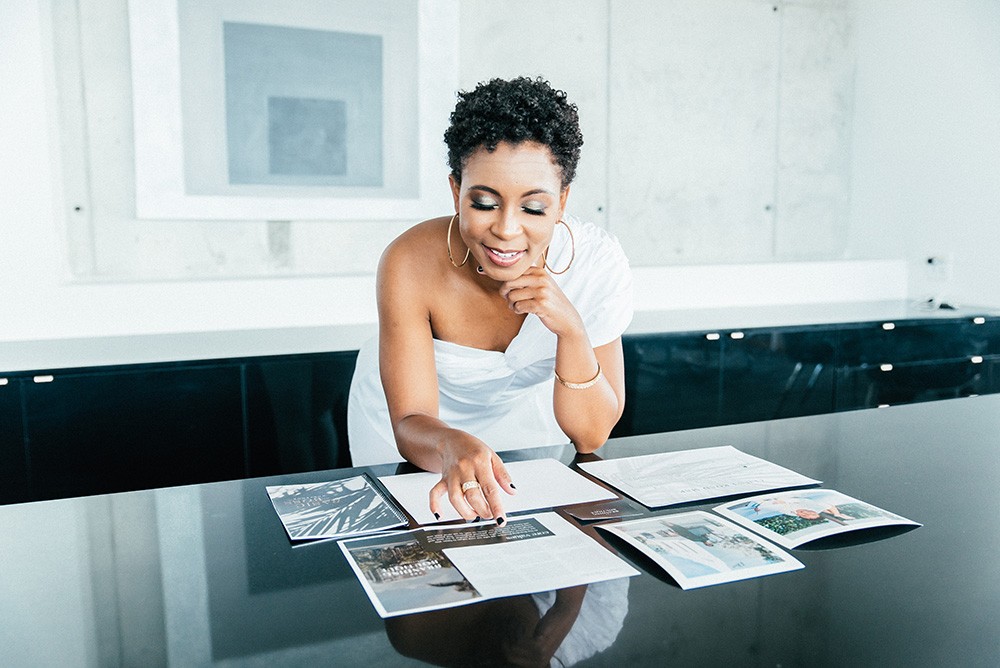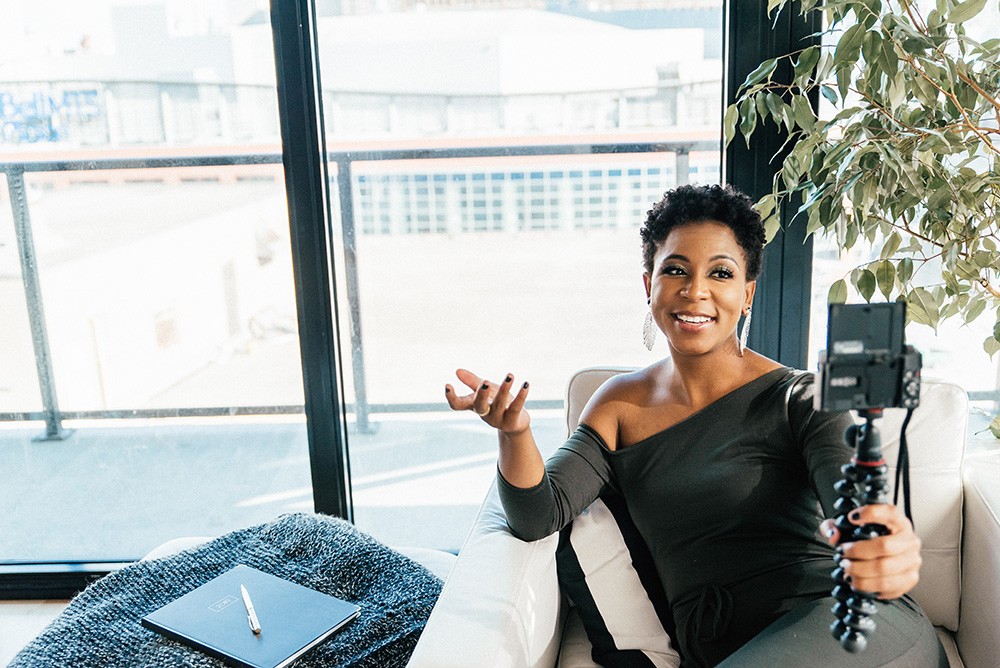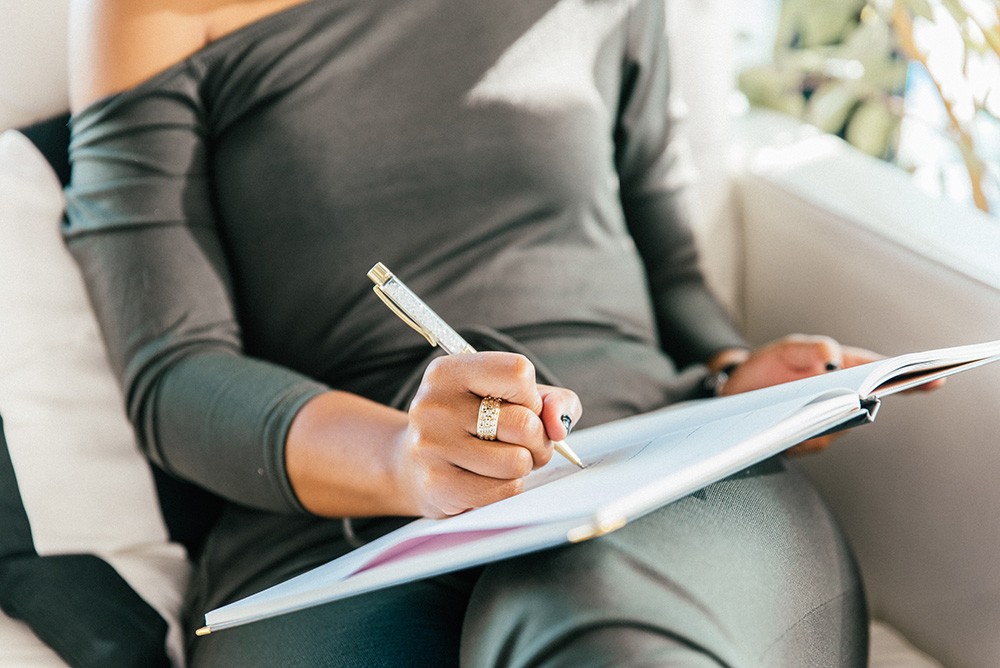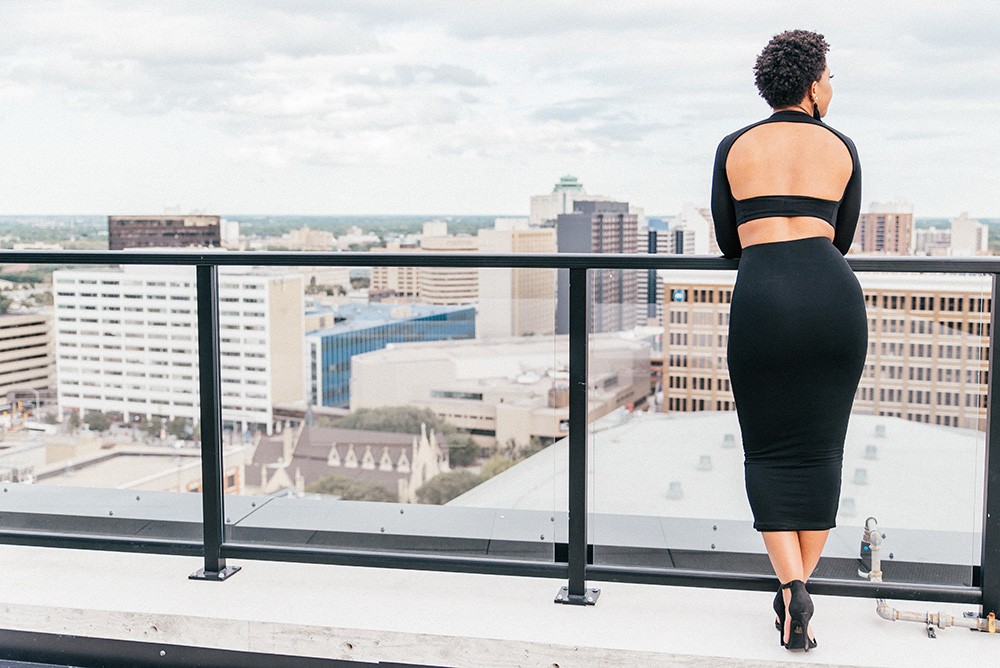 Image Credits
The Branding Boutique
Suggest a Story:
 VoyageLA is built on recommendations from the community; it's how we uncover hidden gems, so if you or someone you know deserves recognition please let us know 
here.