Today we'd like to introduce you to Michelle Kenney.
Hi Michelle, we'd love for you to start by introducing yourself.
When I found out I was pregnant I spent hours researching cribs and picking out nursery colors. I made sure I knew what the best stroller was and how to prepare my own baby food. What I did not focus on was the skill it might take to emotionally care for another person. My strong background in Education and my years of working with kids successfully did not prepare me for how hard it is to raise a child. Once my oldest daughter began to talk I quickly realized she was fully capable of telling me "no" and meaning it! This would turn my world upside down and left me dumbfounded. What I could possibly do to "make" her comply? In my desperation, I researched every parenting method, and child-rearing philosophy and landed squarely on behaviorism. The tired and true ideas I had learned as a teacher, punish the poor behaviors and reward the ones you like. Easy enough. The problem…my oldest daughter was soon conditioned to ask for a goody each time she was to complete a task and become upset and angry each time she was sent to time out. Soon I became a yeller, something I swore I would never subject my children to, but somehow it became my default parenting when things were unmanageable. By the time I discovered Hand In Hand Parenting the fighting and upsets in my home were at a fever pitch.
From the moment I learned that children needed and craved connection and one could parent using this idea, I was hooked. It only took a week for things to really set in and I was a convert. I was enamored with how this pedagogy made me feel and how well my daughters responded to it leading me to enroll in a course to become a Certified Hand in Hand Instructor. A year later I begged everyone I knew to take free classes in my living room and listen as I rambled on about the ideas of connection and how punishments and consequences maded on about th little sense in parenting. Over time I had parents begin calling and asking to take my Peace and Parenting classes. The results were always the same, my clients would tell me how much their families had changed, how connection helped them live calmer lives and how they felt more attached to their kids. I was sold, this had to be my job, I was almost high on the idea of helping others achieve what I had only done a couple of years prior. Now the Peace and Parenting Podcast is a weekly endeavor into helping more parents. My online courses, membership, one on one private clients and my incredible social media communities on Instagram and Facebook make up my business. This year Unpunished will be released, my first book describing my story and journey into parenting. This work nourishes me each day and I feel lucky to be able to do what I love… helping kids and families experience deep and meaningful relationships.
Would you say it's been a smooth road, and if not what are some of the biggest challenges you've faced along the way?
Loving and being passionate about your work is ultimately not enough, and I quickly realized this. You actually have to work really hard and be wise about how you work. I have struggled with finding my voice and finding a space to share my experience. I have struggled with, at times, not believing in myself, thinking there was always someone better who knew more. Additionally, I have worked hard to understand business in general including; business plans, cash flow, reinvestment, hiring and firing, PR, marketing and taking care of myself in order to be able to do all of these things and do them well, which I am quite sure I never will. The most challenging part of owning your own small business is that it's lonely and there is nobody else to blame when things do not go as planned!
Thanks for sharing that. So, maybe next you can tell us a bit more about your business?
I help exhausted parents who are tired of threatening, bribing, rewarding and yelling at their kids find more connected and effective ways to come to parenting. I have helped kids with separation anxiety, eating disorders, ADD/ADHD, Neurodiversity, defiance, sibling fights, weaning, thumb sucking, and a myriad of other common struggles. I work with those who have babies and also teens. Since my daughters are older I have been through it all, like my clients, and because I also began this journey using threats and yelling I too know what it's like to make this profound but important change. Either through an online course, The Peace and Parenting Podcast, or meeting with me one on one, clients report they didn't realize you could come to your child with love and kindness and it is more effective and feels better than using punishments and consequences. My parenting feels light years improved from where I came but it certainly isn't perfect. Nobody is or should be. I try to help my clients lean into the fact that it's hard, that we all make mistakes and that being and doing good enough is good enough. We are all in this together and need one another to make these changes both in our homes and in society at large. I believe parenting with peace instead of fear and control can change our world.
Any advice for finding a mentor or networking in general?
Social media has been a safe and creative environment enabling me to have a voice and curate the message to many more people than I would have been able to only using email or my website. Meeting like-minded individuals has opened up an entire market which would have been an impossibility without social media. Instagram in particular has helped catapult my business to other countries, states and even other parts of Los Angeles.
Contact Info: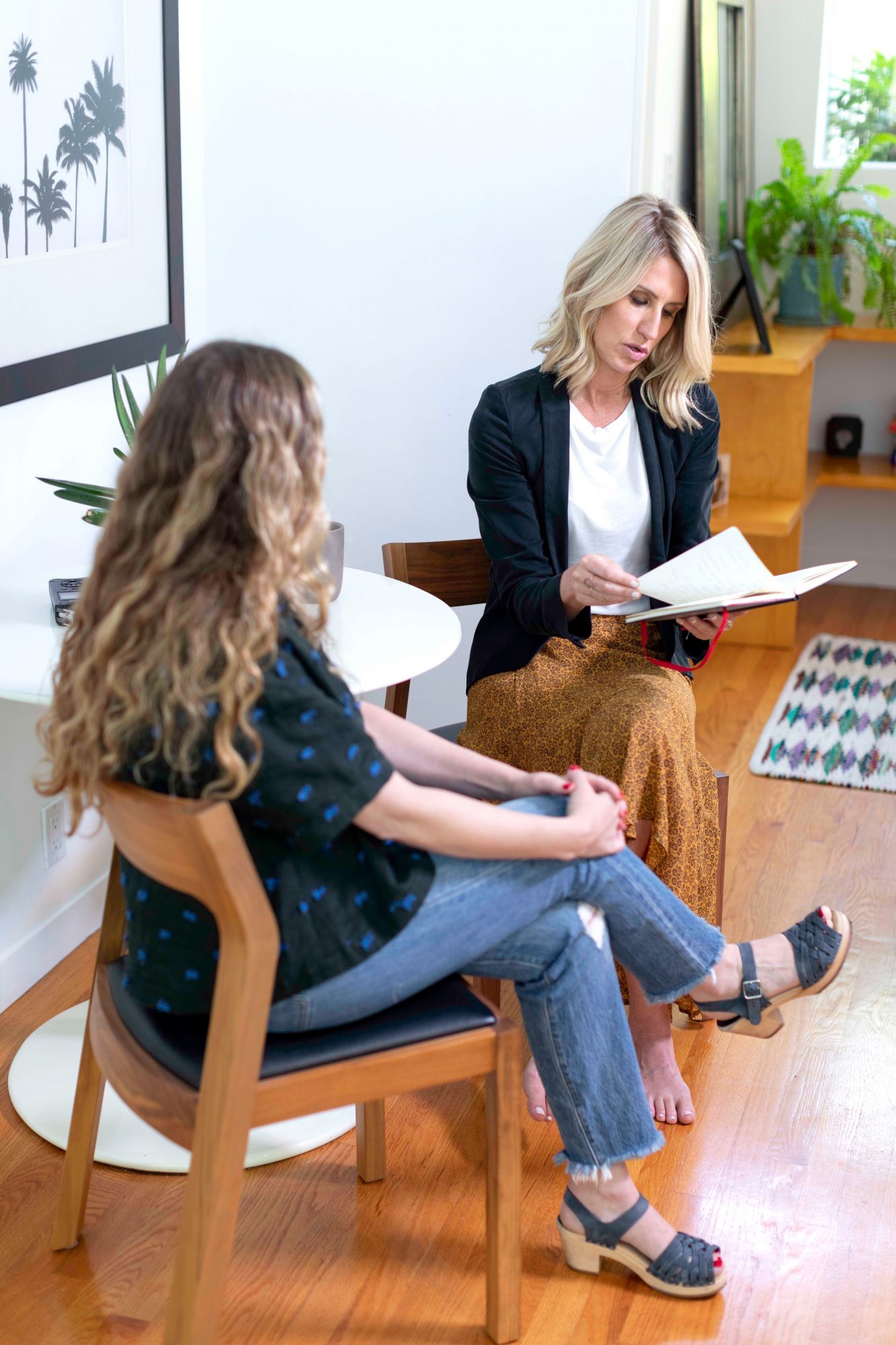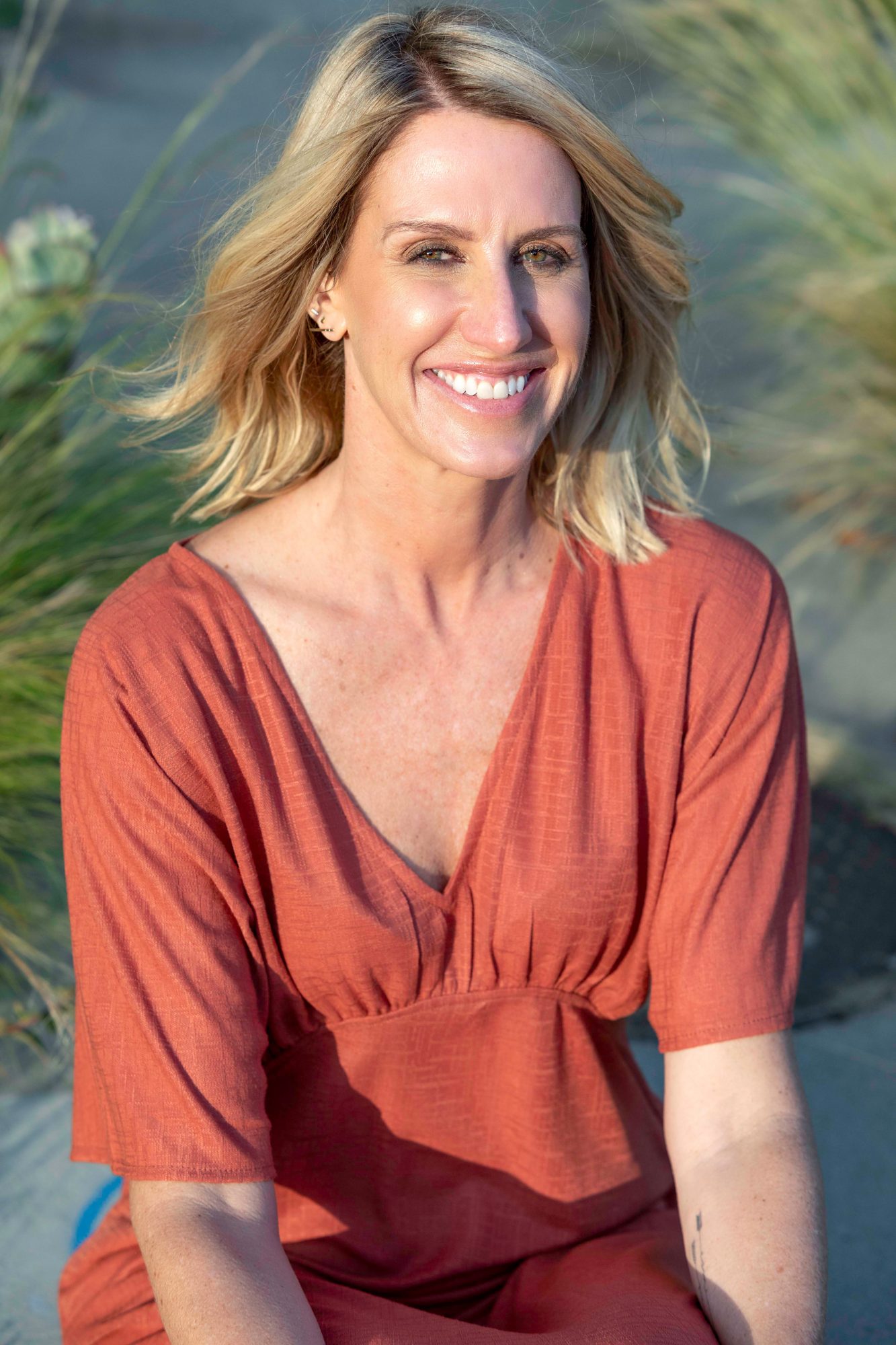 Suggest a Story:
 VoyageLA is built on recommendations from the community; it's how we uncover hidden gems, so if you or someone you know deserves recognition please let us know 
here.