Today we'd like to introduce you to Jhertira "Tira" Chandler.
Hi Jhertira "Tira", please kick things off for us with an introduction to yourself and your story.
I am a lawyer by trade and I am a self-made entertainment executive. I am the CEO of my own media/entertainment company, Tira's Media House LLC (also known as TIRA International), where I make things happen for creatives who are stuck. Whether it is creating business plans, projecting annual revenue for a project, finding investors who would be interested in their projects, drafting pitch decks for tv shows and movies, developing EPKs and assisting music artists promote their music/video creation…. you name it, my clients and I truly do it all.
A bit about me… I was born in Pompano Beach, Florida (yes, me and Kodak Black are legitimately from the same area, lol)… but I grew up in a military household. I am what you would called a certified military brat. Before entering college, I had gone to 12 different schools – that I could remember. Not counting daycare. It is actually INSANE. I used to absolutely hate it, but, as an adult, I'm a lot more appreciative of it… I am not afraid to get up and MOVE, I have never been in one spot longer than a few years…. Like I can easily move to a state that I know nothing about… and excel there. I have done that a few times. That is actually how I got here today. I was never afraid to approach someone about something I either wanted to learn or something I wanted to do.
Slight background, I have a very strong background in music: I can read, compose, write, play, sing, and rap. I started doing most of that before I even turned 10, even graduating with a minor in Music from college. Love it. On the other hand, I don't believe I wanted to showcase that talent though. I did, however, want to stay around it. So, I kept my education going. My goal was to graduate college and go to law school. I graduated college in 2 and a half years, took a year off from school, and then I went to law school at the University of Illinois College of Law (one of the best law schools in the nation – although I could be a little biased).
Funny enough, I was actually in law school longer than I was in undergrad. Law school was three (3) excruciating years (although some of the best years of my life). Law school was a time for major growth. I was so naive to so much. To relationships, to finances, to living life alone, and calling myself a grown at 22. I was so broke in law school. Broker than broke. Some days – definitely moving close to the end of the year I had nothing to eat. That and stress did not mix, lol. Gosh, it was such a crazy time for me. No one knew how broke I was, except a guy that I was seeing… literally – I cried myself to sleep, just knowing I wasn't gong to be able to graduate. Not because I couldn't do it, but because I just could not afford it. Unlike most of my peers, I had to work in law school. I started working my second semester in and did not stop. I couldn't. so often times I'd read and study at work, stress the heck out. But, you get used to it. Those feelings become part of your every day… soon, you're back to living a normal life, but skinnier.
It sounds miserable and, trust me, it was, but I elevated in a lot of ways. I was in a clinic that focused on entrepreneurship and innovation and trademarks for those people (or companies). I had hands=on experience with meeting businesses and helping them come up with then file their trademark applications. So, I took exactly what I was doing in law school and did it in my personal life. Reaching out to people I knew from college and asking them did they register their trademark or if they didn't, I took the time out to let them know what I learned about something called the "poor man's trademark." It went from me focusing on businesses to focusing on artists. I reached out to some verified artists and they just so happened to let me manage them. Tejai Moore – I am so grateful for and to. He gave me my first job as a manager in the industry. I knew nothing but learned quickly working with him. He was so humble and just appreciative (and has always been appreciative) of the things I do for him. I also worked for another artist, Third World Don (formerly known as Mike Beatz – platinum-selling Mike Beatz). He was such a great talent to be around and I had very different experiences with both of them. Tejai took me to my first award show – that was in 2018, now, Tejai is headed to the Grammys this year as a member of the Recording Academy (I am super proud). Third World Don has hit millions of streams every time he dropped a track and I can say I was part of that. I learned a lot from him, mostly finding my voice in a crowd full of men with egos.
Then, I got linked with some people with studios in LA, like Shi Xi (the owner of the Dojo), and just some really cool people in the industry who have worked with JoJo, Danity Kane, Bow Wow, Atlantic Records, Roc Nation, Capitol Records, Trippie Redd, Babyface, Olivia, Lil Wayne, Sizzla, DMX, and more.
I had to build a life where I was able to be in the industry and do it comfortably (as little stress as possible), so I made some moves in my professional life post law school and that gave me the ability to travel a lot. And it has really up from there. Now, I am like the "Queen Behind the Scenes" and it is so much fun!
Would you say it's been a smooth road, and if not what are some of the biggest challenges you've faced along the way?
Struggles centered around stress and money.
I postponed the Bar more times than I wanted to because I could not stop working. I couldn't. I kid you not, I always wondered how other people had enough money to study for the Bar and actually take it. I was so sad, lol. It is so funny now because it feels like it was in such a different era of my life.. and it was. Then, I was truly a mess in the head. I had internal issues going on, I was broke, I had all of these friends from law school living their best lives, and I just felt defeated. On top of that, I was dealing with personal issues concerning my family… It was truly a horrible time. But throughout all that struggle, the one thing that shined was my work ethic and my professional career. I got into tech contracts. One contract literally took me from barely surviving to surviving and thriving. Soon after, I started making ok money – over $100,000 a year easy. That created the safety net I needed to volunteer my time, my skill, my efforts to people in the industry.
Word of mouth, people told their friends about me and it grew from there. Truly a blessing.
You don't stay up all the time, I suffer with depression… have gone through a few traumatic events in the last few years, such as losing my best friend, Mi'Cha'El "Mickey" Zanders, last year due to Covid complications. I still struggle with how to live in a world where I can't call her or talk to her or see her like I did for the last 17 years. Where she went to sleep and never woke up… something I still have problems with believing and struggles with not blaming myself… so, at age 30, I think struggles are inevitable. But it builds character… and it surprisingly, it helps you cope. I think I just learned how to deal with it. Sometimes that is a good thing, lol and sometimes it is not.
Alright, so let's switch gears a bit and talk business. What should we know?
My business is a hybrid media company. I create my own projects, but I also contract myself and a few employees out when a creative or entrepreneur is in need. One of the biggest projects my company is work with is Doggmen!
Let me say that so you can hear it: DOGGMEN.
Doggmen is an action-packed thriller that is set to release at the end of 2022 produced by my big brother, Antonio Simmons, the CEO of BlackEye Entertainment and writer/director of Doggmen. Antonio managed to create such a beautiful story that drew interest with big industry names… one of those names being Earl "DMX" Simmons. I have read the script and Antonio has literally outdone himself and he is (we are) working tirelessly to secure the required funding to finish the film and to not half-ass this. We cannot just do it regular for DMX, who tragically passed following filming half of his scenes.
I want to be very clear, this is DMX's last official, professional movie…. and we are the only ones in the world that hold the reels and the script. I still get chills talking about such an honor. DMX passed away during filming… and the world felt his departure… Antonio was stuck with a decision of "do we hang this up?" or "do we give the world one last beautiful movie of an ICON." The decision late last year was to add on to DMX's legacy. Since DMX was able to shoot half of his scenes, we still need to use CGI to complete his scenes with the other actors/actresses. We are literally doing everything possible to make sure this move comes out right and honors DMX in the biggest way possible. With this script, I am telling you, this movie is going to be great and when you get to see DMX again on the big screen, it's just going to just make you feel so dang on good!
DMX was a great rapper, a true actor, and a major ICON. It would be remised of us to put something out that does not do DMX justice. I'm telling you, this script showcases DMX's talent AND the other cast. Other actors/actresses in this movie include the beautiful Tara Reid, Jeremey Meeks, Sean Blackmore, and a whole host of talented cast and crew.
I am most proud that I was chosen to be on the team. Antonio has been so great with me and has welcomed me in with open arms. I was pulled in by my business partner also a music chart guru (he literally guarantees you charting), David Grant (better known as Linkz or DiPresident). Finally, I am happy that I got to also do this with people who have supported me personally and assisted us in setting us up with people who would help fund the project with CGI and editing being the most expensive portions of the movie. So, shout out to my brother from another, Levi Lawrence III.
Risk taking is a topic that people have widely differing views on – we'd love to hear your thoughts.
I have definitely taken on many risks. Truly, it is where I have excelled the most professionally. I tend to focus more on business anyway. My personal life, even with relationships, is so stagnant. But professionally, jeez… I have a list.
Most of the things I do, I literally take it with a sink or swim mentality. I have been doing that since high school. I did it in law school. I did it after law school. I did it when I got my job at Google. I did it when I put myself out there to individuals who did not know me at all in the entertainment industry. I put my money where my mouth is, and I won.
Since I specialize in contracts, I am so good at identifying risks, especially when it comes to business and even more so when it deals with contracts. I can analyze risks so well. However, in my life as the CEO of my own company, I have to continue to take risks. If I never spoke up about anything – I would have never landed myself with verified and plaque receiving artists/producers known internationally. I would have never had a chance to host my own PreGrammys Party. I would have never been entrusted to come and work on such a monumental film. I would have never been privy to the conversations I have been part of in the entertainment industry. I mean, I am literally sitting with legends that respect and support me. That is such a huge blessing. I could have never gotten here without running face forward into challenges (after analyzing the risks of course). I ultimately decided that to do is better than to not. Every time.
You have to advocate for yourself. Then, I am telling you others will do it for you. I tell you, had I been quiet and not take the risk of speaking to someone and asking them if I could help, I would have never been involved with projects like this. But I am loyal, I am good at what I do, I show my worth, and I am trustworthy. People are legitimately repeat customers because of my actions. God is good!
Pricing:
Consultations are usually from $200 – $500
Pitch Decks for TV shows or Filming $500 -$3500 (depending on the project – movie or tv show)
Drafting Business Plans or Revenue Projections $1500+
New business help (no industry affiliation) $200
Mentorship (Free) – I absolutely love to give back.
Film an event: starting at $200
Contact Info: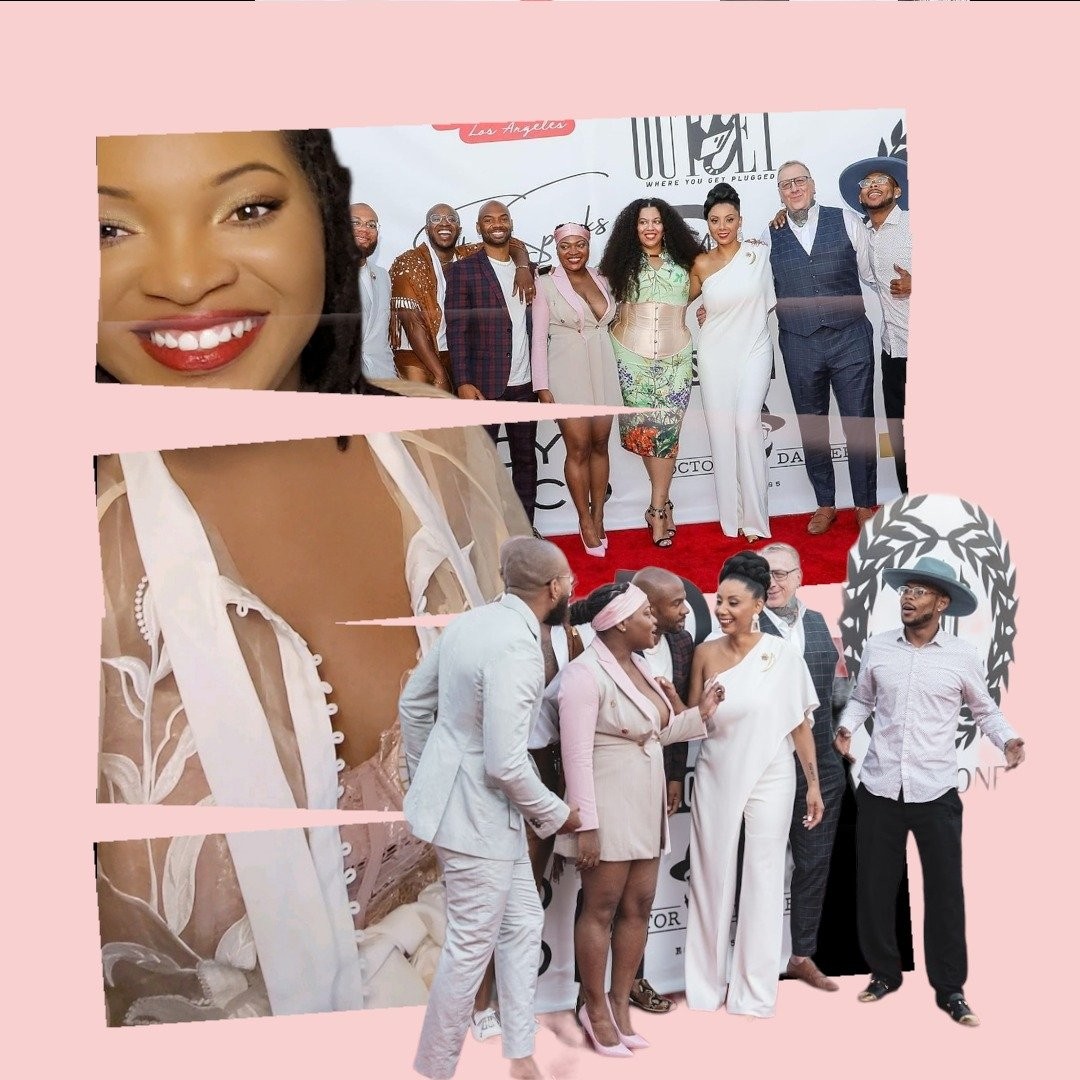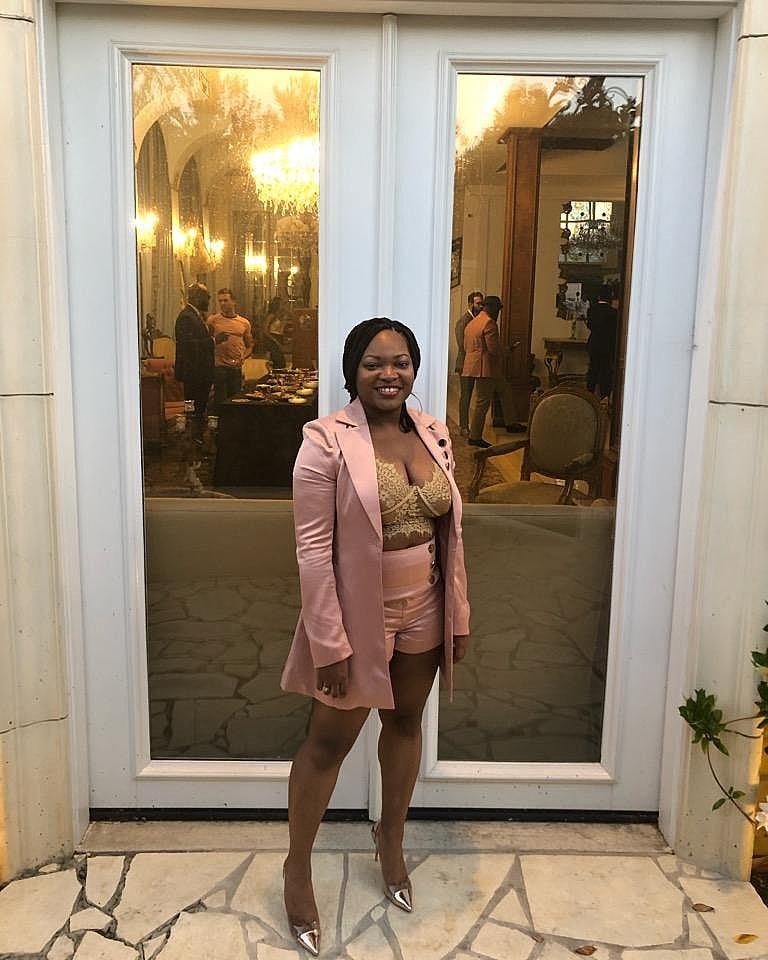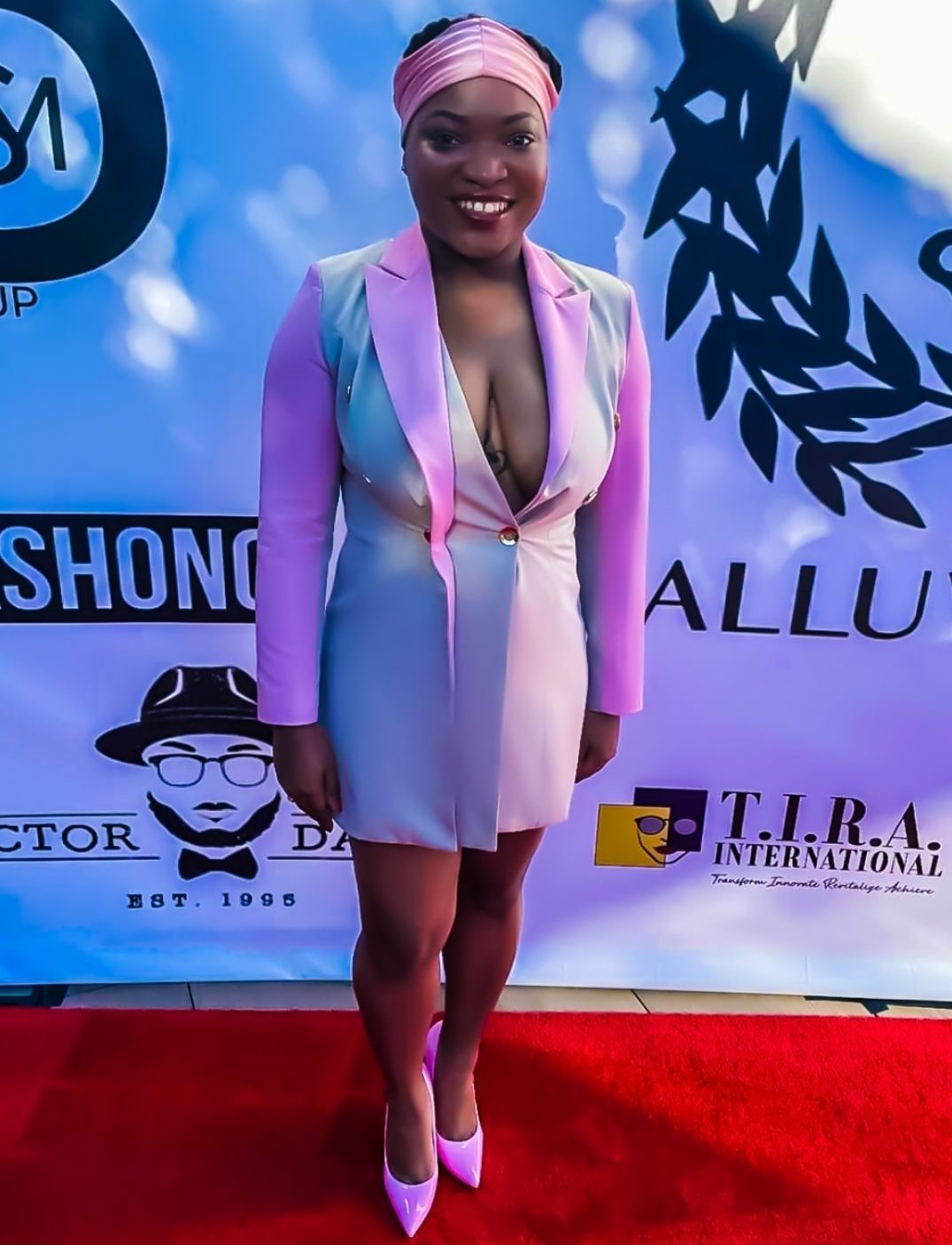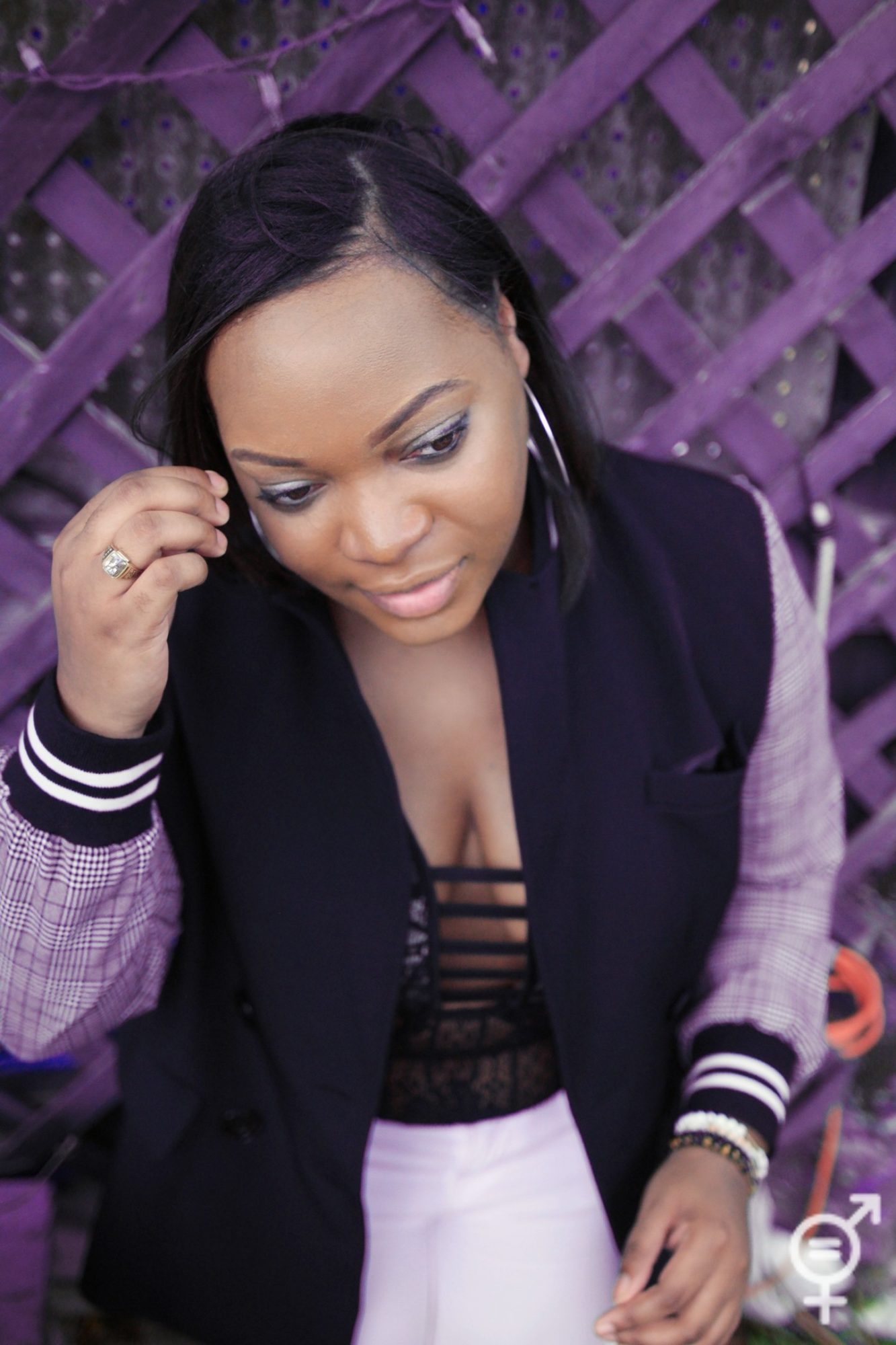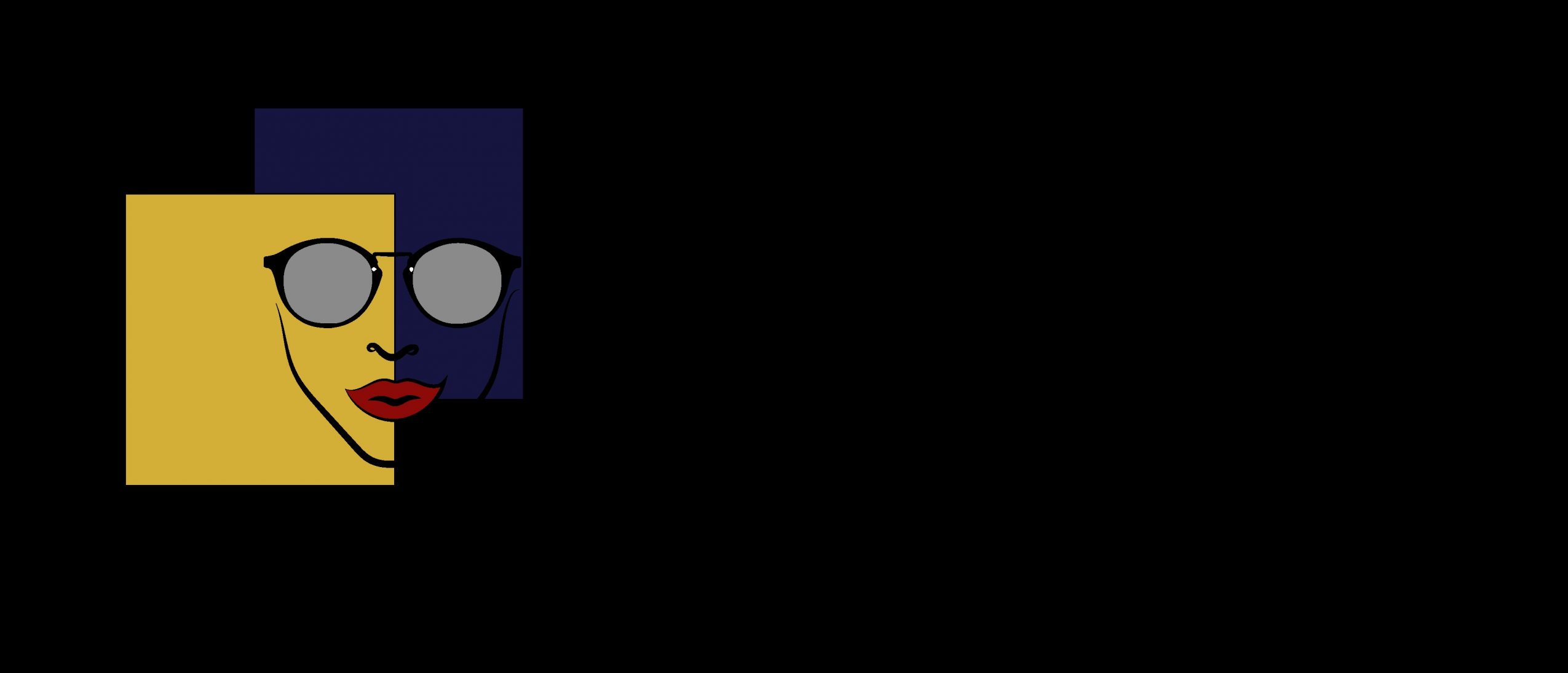 Image Credits
Caerus Multimedia
Suggest a Story:
 VoyageLA is built on recommendations from the community; it's how we uncover hidden gems, so if you or someone you know deserves recognition please let us know 
here.