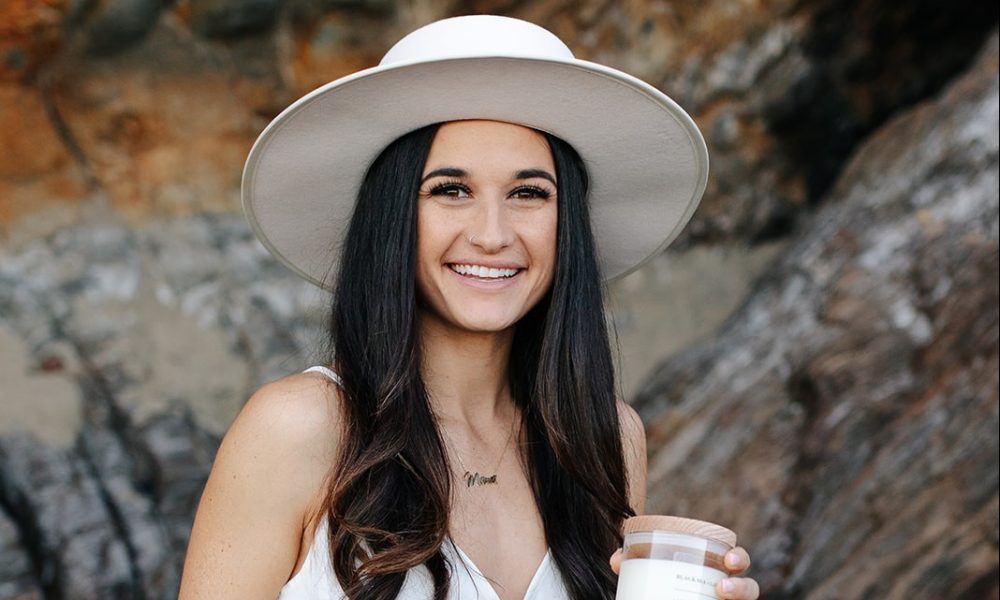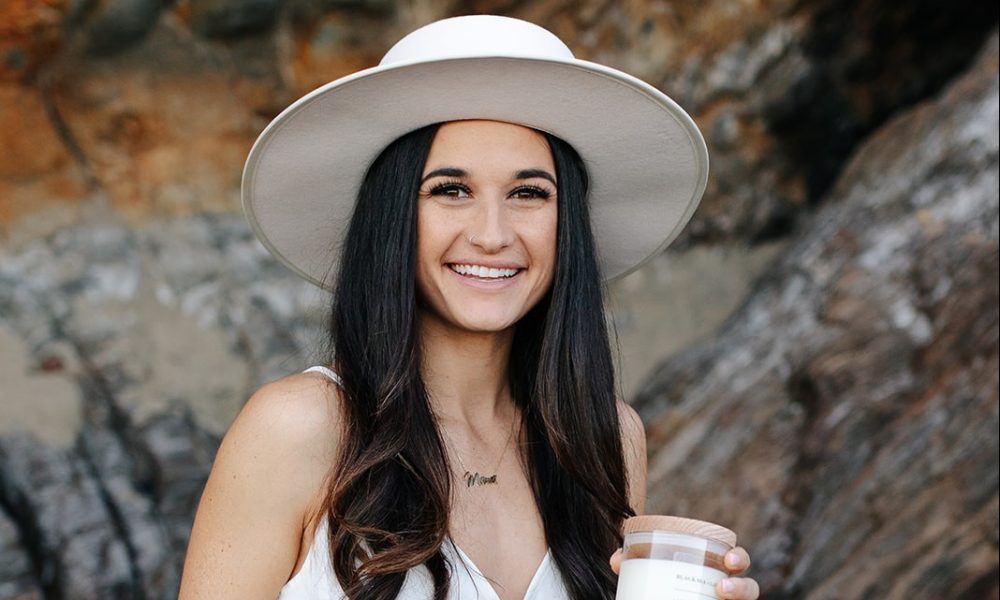 Today we'd like to introduce you to Jessi O'Donnell.
Alright, so thank you so much for sharing your story and insight with our readers. To kick things off, can you tell us a bit about how you got started?
Thank you so much for the opportunity! I'm so humbled and excited to share.
I come from a family of business owners and always knew that I wanted to be my own boss, but wasn't ever able to find something that really fully committed me. I also wanted to make sure that wherever or whatever I ended up in, I loved and was passionate about. One of my biggest fears was being stuck in a job or career that I wasn't happy with which also kind of held me back… until 2020 came along. My partner and I found out I was pregnant in April of 2020 and I immediately started thinking of ways to make money from home so that I didn't have to go back to being a bartender/server full time after having our baby. I began doing research and came across candles and thought that it might be a fun and creative way to be able to make money from home so that I could stay with our little man more. After doing the market research and researching the many different aspects of candle making and how to do it, I decided to take a leap of faith and invest in my own company.
I had my first showcase in October of 2020 at a holiday boutique my mom and I hosted at her house, and my first local event just six days before I gave birth in November! In January 2021 I launched my website, but it wasn't until November of 2021 (and Jackson was a little older) that I really hit the ground running. Today I now have a full candle line including 13 different fragrances that change throughout the seasons, four different size candles, and candle tools. Shine candles are also in eight amazing local stores throughout Orange County. I had no idea that I would end up absolutely LOVING and cherishing something that started as a side hustle as much as I do now. This business has given and taught me so much and I feel incredibly blessed. To think it has only been seven months since I have been actively pursuing Shine and I feel I have already accomplished so much (while still being able to be home with my son) is so exciting and gives me so much encouragement and hope for what's to come.
Can you talk to us a bit about the challenges and lessons you've learned along the way. Looking back would you say it's been easy or smooth in retrospect?
For the most part, it has been a smooth road, for which I am extremely grateful for. However, like anything in life struggles are an inevitable part of the journey, for which I am also grateful for because it gives me a chance to learn and grow/evolve.
One of the struggles along my journey is that both of my parents moved away by the time my son was four months old, and my partner is also a new business owner (CVLICOJVCK – men's hair lounge in Newport Beach) who works seven days a week, leaving a tricky leeway for me, my little guy, and getting Shine out there. It is sometimes a struggle to do events or meetings in order to get Shine more exposure because having someone to watch my son at the times I need is also a little harder or takes extra planning. HOWEVER, I have been able to make it work for pretty much all events and meetings with my supportive partner working so flexibly with me as well as my amazing girlfriends who have stepped up hugely for me. So even though it may be a struggle to make it happen, I still find a way to make it happen. Sometimes that means waking up at 6am to take care of my little guy, strapping him on my back at 8am to set up for an event that day and sharing Shine while entertaining him until someone is able to come to pick him up; or it means taking him to meetings with me as my tiny assistant; but I will do what I have to do because it is so important to me! This particular struggle has taught me the value of hard work, determination, and perseverance. It has also shown me the many things that I am capable of and that "no" or a closed door is just a challenge or redirection.
Another struggle has been getting the brand to be where I want it to be. I have self-funded my business from day one and the luxury experience isn't cheap and takes money to get there! However little by little I have been able to reinvest in the company and upgrade the Shine experience (packaging, shipping, details, etc.) and I am loving seeing the transformations and watching the brand evolve into what I have envisioned it being! Especially because I have built every single part of Shine from the ground up by myself.
Appreciate you sharing that. What should we know about Shine Candle Co.?
Shine Candle Co. is a luxury candle company that handcrafts all-natural coconut wax blend candles while offering exclusive clean-burning scents and a beautiful and timeless minimalist design. Our mission is to offer a beautiful and enjoyable product that ensures the health and wellness of both our customers and our environment by using the highest quality ingredients. Quality is very important to us and we never settle for less than the best ingredients to ensure that our candles are the cleanest-burning out there, so that you can burn them where you please with comfort and ease.
Shine candles are handcrafted in small batches to ensure quality, all out of my home. From labels to candles, to each exclusive fragrance blend, every part of Shine is carefully curated by me.
Many candle companies use the same fragrance oils and rebrand or market them as something of their own, so I wanted to set us apart from the competition and make sure you couldn't get our fragrances anywhere else which is why I create the blends myself.
What I am most proud of brand-wise is my decision to use this business as a platform for sharing my faith OPENLY and CONFIDENTLY; keeping Matthew 5:16 at the core of who we are with the hopes of inspiring the light in people and our world, while also inspiring them to be bold in staying true to who they are and what they believe in.
"Let your light shine before others, that they may see your good deeds and glorify your Father in Heaven."
We look forward to your support and help in promoting safer products, but most of all your help in making our world shine a little brighter.
Any big plans?
My plan right now and for the next year is to focus on local growth.
I will continue to work on getting into as many local stores that I can (that align with our brand either image-wise or values-wise) in Newport Beach and the surrounding area. One of my personal and professional goals is to be more involved within the community, so I will attend local events, partner with local companies/makers/creatives, meet and connect with local people, etc. I really just hope to connect with like-minded people or organizations, so long as the connection feels genuine and right for myself and for Shine because I personally feel as though one of the biggest supporters of a small business is the community you are a part of. That is why it is important for me, as the one-woman show of Shine, to start here within my community and to get out there myself and share not only my products but also my support of others because I believe most people involved in small businesses want to help others succeed and want other people to know about what you have to offer and vice versa. My goal in starting Shine was to be home with my son more, so focusing my energy locally as opposed to nationally or globally at the moment seems to be the right move for bringing both Shine and my family success.
As far as the future I would love to expand out to LA because there is a lot of influence there, as well as San Diego because I feel Shine would fit the boutique vibe there. I would really love to see Shine continue to grow organically through small businesses and word of mouth. I worked very hard on creating a top-quality product and have seen in such a short amount of time that people have been responding incredibly well to it (which is an indescribable feeling), so I just hope to be able to get our products into as many hands *personally* that I can until eventually, I need to find someone to help me with the load. My growth plan is next on my list!
I always say this, but I just feel incredibly blessed and so full of gratitude for all that has happened with Shine and for all of the incredible people it has put in my life. I know that as long as I am moving in alignment with the Lord, He will always make my path clear – if it is where I am supposed to be, or He will redirect me if it is not. Knowing this I am able to confidently pursue my goals and I look forward to the future because nothing can stand in the way of His plan for me. I am so on fire for this business and I can't wait to see where Shine takes me!
Pricing:
Classic Candle – $38
Travel Candle – $18
3-Wick Candle – $102
Candle Care Kit – $28
Shine Lighter – $16
Contact Info: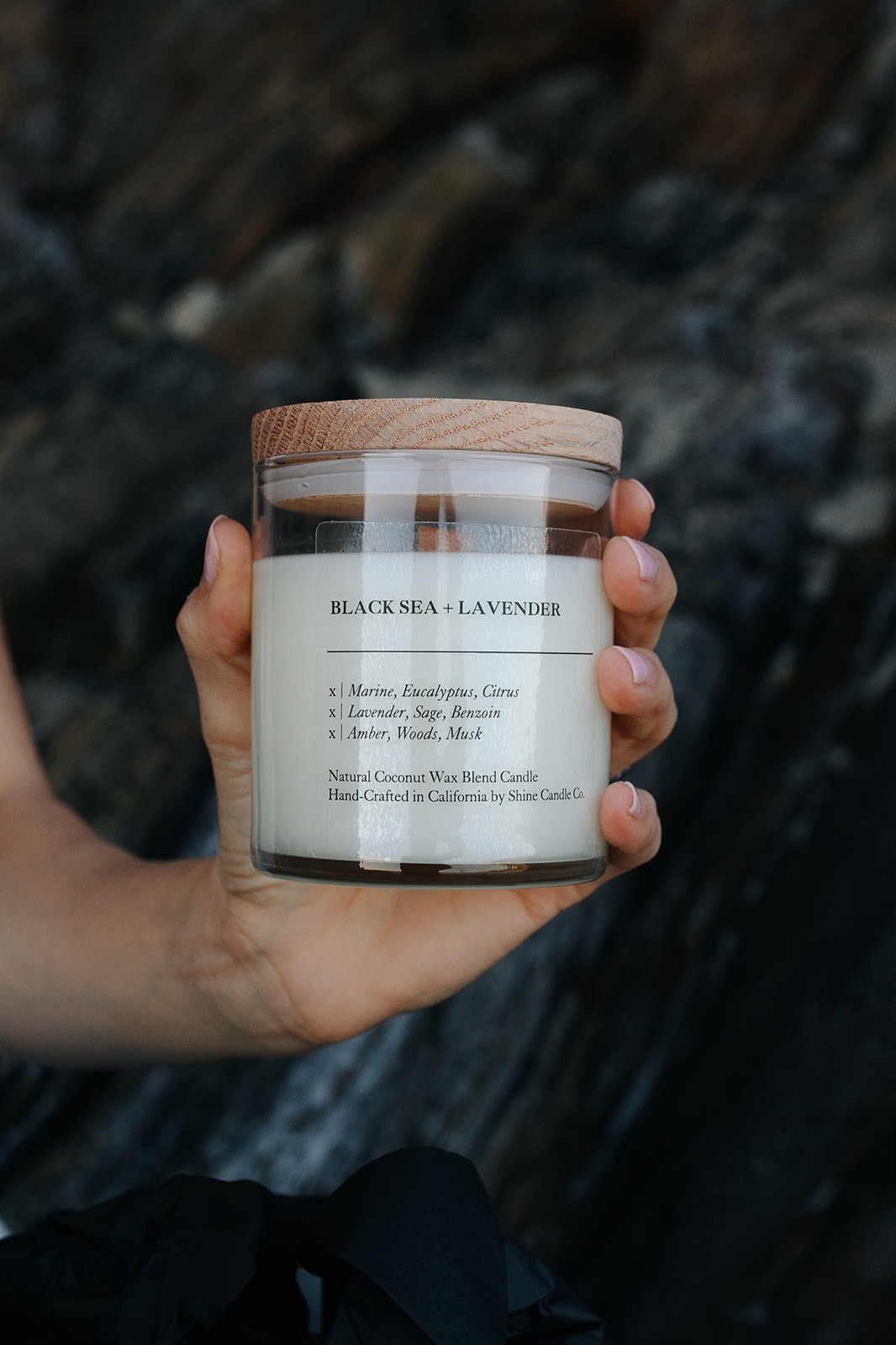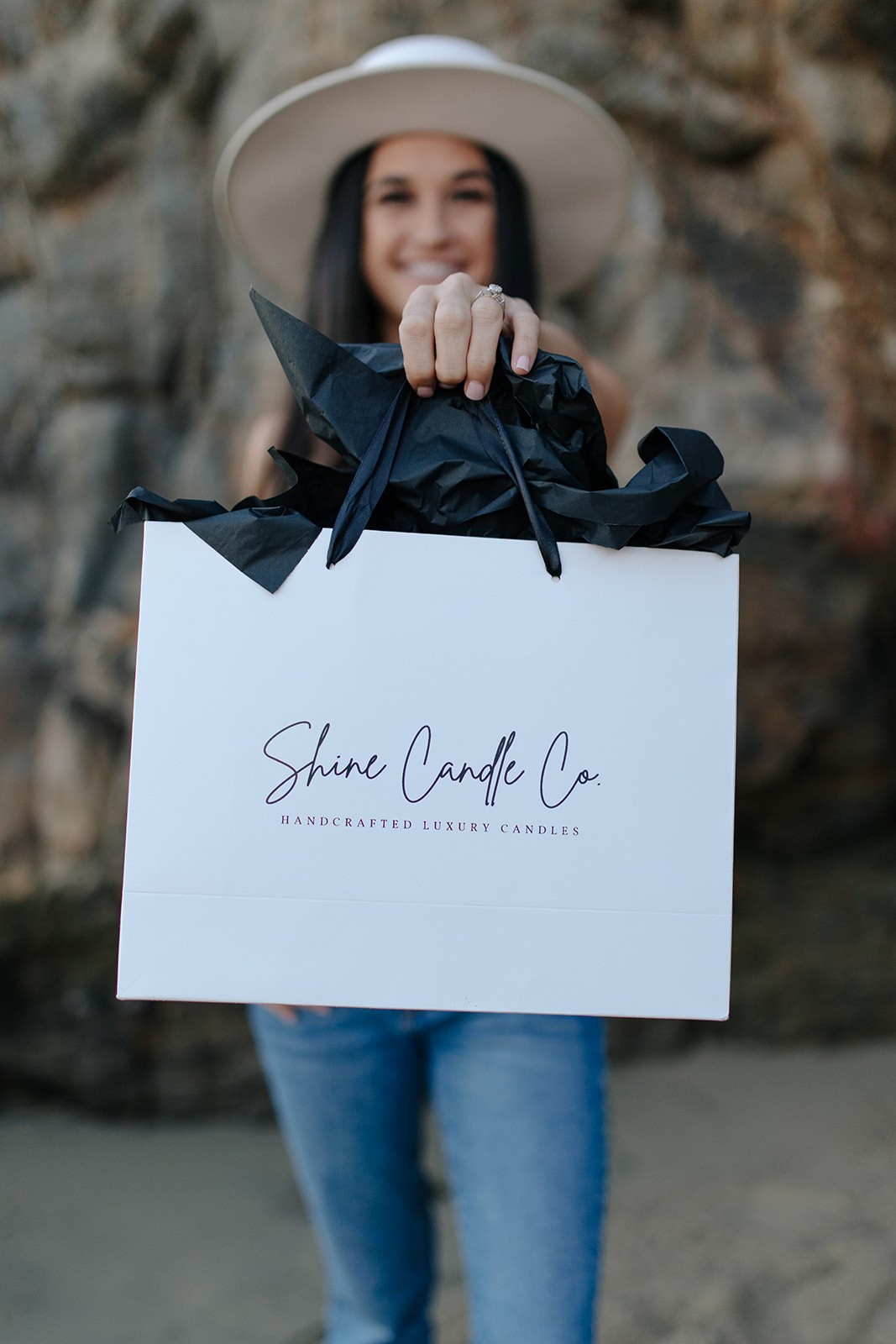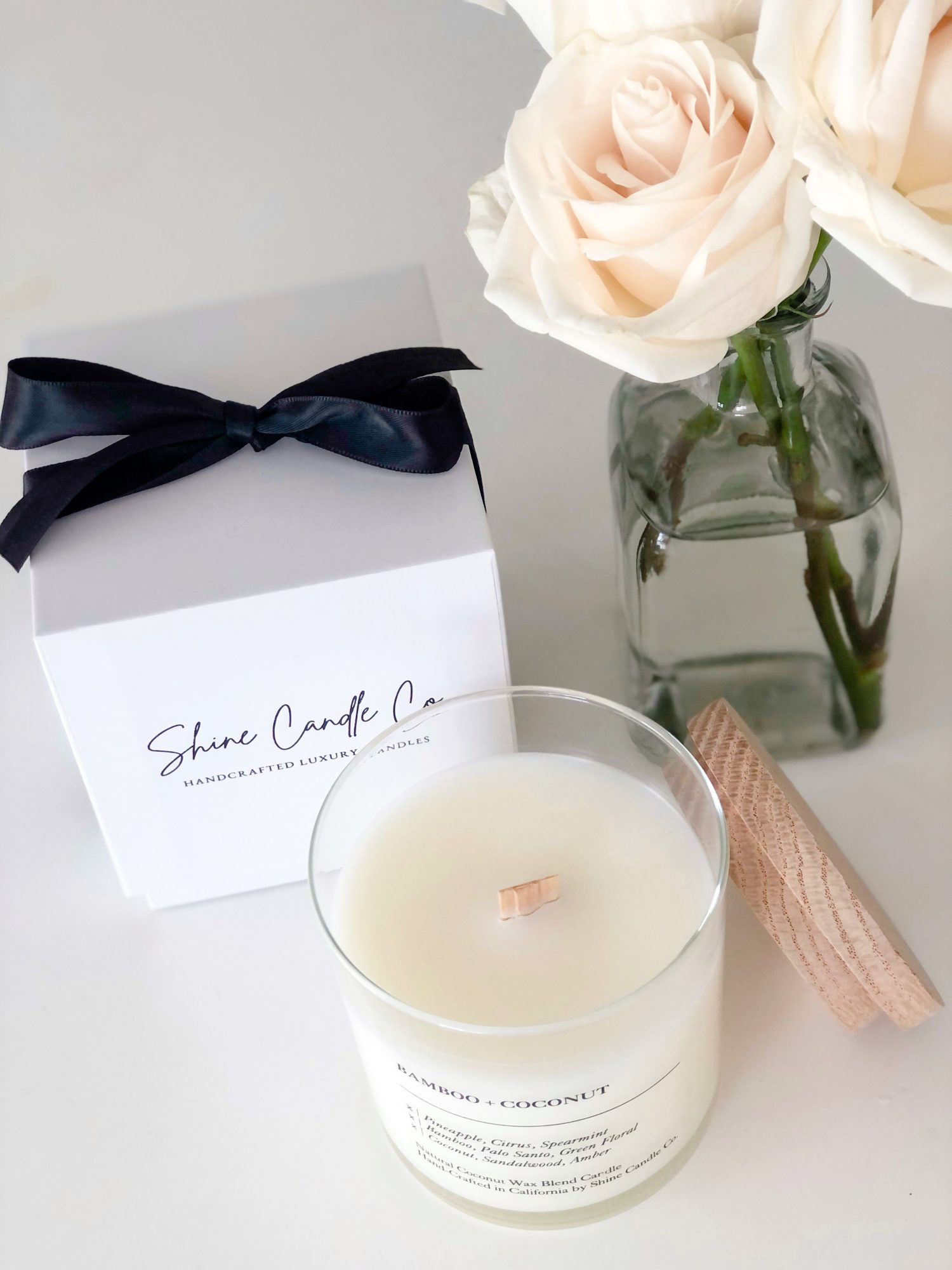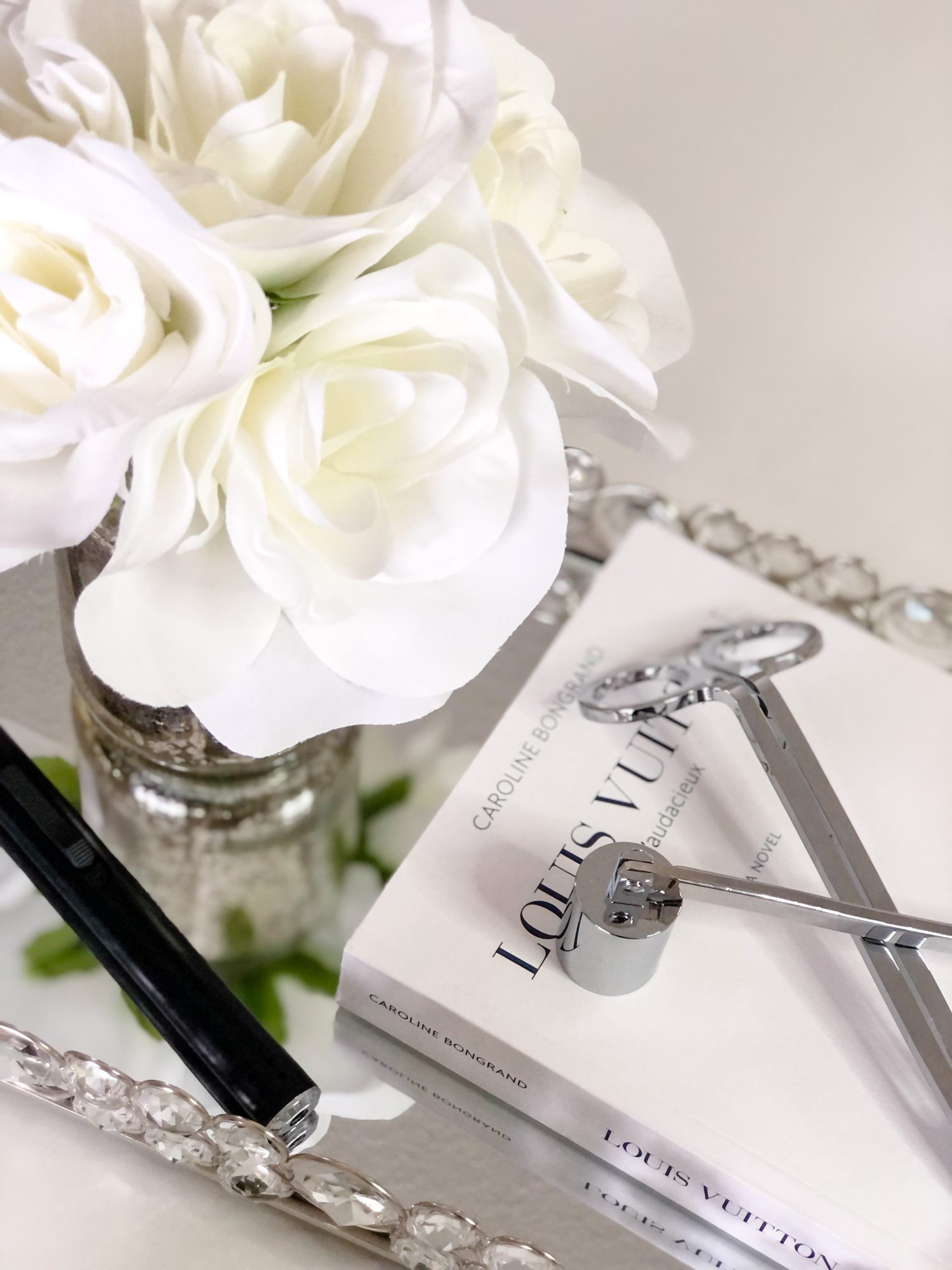 Image Credits
Chanelle Sekas Kendra Skye
Suggest a Story:
 VoyageLA is built on recommendations from the community; it's how we uncover hidden gems, so if you or someone you know deserves recognition please let us know 
here.