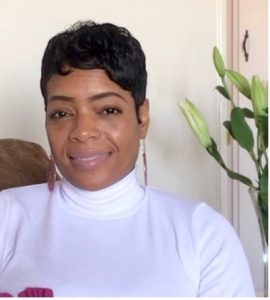 Today we'd like to introduce you to Asoniti Foster.
Hi Asoniti, thanks for joining us today. We'd love for you to start by introducing yourself.
"You must be the change you wish to see in the world." – Mahatma Gandhi. Now, I'm no Gandhi, but I understand this quote. My journey began when I lost the fabric of life: family, friends, and finances. Within an extremely short amount of time, my daughters' father died, both my grandmother's and what I thought was a promising career, dissolved in my hands. Soon after back-to-back, heart-breaking deaths, the COVID Pandemic hit, significantly increasing mental health illness worldwide – including my daughter and me. But it would be staring adversity in the face that sparked something in me, I never saw coming.
Whether a person believes in Christmas or not, it's globally recognized as a day of celebration amongst family and friends. That day in 2015 turned into the worst day of my life when I received a call that my daughter's father died due to a motorcycle accident. Breaking down in shock, all I could think about is how do I explain this to my daughter? The rollercoaster of emotions is still felt even as I share this story. No words can ever explain how hard of a blow this was to my brain. His tragic, untimely, death was the beginning for a plethora of problems my daughter and I faced. School issues surfaced for her, professional issues surfaced for me, and personal issues placed both of us in therapy. Everything was going wrong, and I didn't know how to make it right.
Shortly after his passing, both my grandmothers died, due to Alzheimer's. I witnessed them suffer from this debilitating disease robbing them of cognitive functions including memory loss, physical movement, and communication skills. Although I saw this brewing for well over a decade, the timing of their death couldn't have come at a worse time. It felt like a ton of bricks was piling up on me. My grief was heavy and kept me crying in therapy. Days were dark and I was empty, exhausted, and attracted to anything that offered a bit of light – as well as my career.
Trying my level best to have something positive in life, I spearheaded a TV production deal that was on track to change our lives for the better. Unfortunately, it got derailed. With a great deal of time invested into this project which included popular celebrities, studio support, and Hollywood executives, I watched the show crash before someone could call action. I was now front row looking at a life that I couldn't believe was mine. Depression set in and I was now an emotional wreck of a single mom with no money. It would be one phone call that changed it all.
I was asked to help a great aunt who was transitioning from independent living to assistant living as she was suffering from Alzheimer's. With nothing else to lose, I agreed. Besides she was one of my favorite great aunts. What was supposed to be a day of just spending time with her, turned into a discovery I'll always remember. I enjoyed every moment with her. My spirits were uplifted, and it felt good caring for her. However, I couldn't help but notice the more she repeated herself with the same stories, the more intently I listened. By the tenth time of her saying the same thing, something clicked. I recalled both my grandmothers dying from Alzheimer's and began to wonder if I could get it. That night I started researching the disease and what I discovered what shocking! OMG! I was on an Alzheimer's track with the risk factors to prove it. I experienced trauma, was sinking in depression and had a family history of it. The most shocking, eye-opening learning was that women are more likely to have it than men and African American women are twice as likely to have it than the national average. YIKES!
It was like waking up from a nightmare I've been in for half a decade. I was motivated and determined to do something about the statics surrounding Alzheimer's. So, I decided to become a registered caregiver for underserved communities, suffering from Alzheimer's. Currently, my daughter and I are caregivers for my grandfather who was diagnosed Summer 2020. I'm producing a documentary about Alzheimer's, with the help on my daughter, titled, "Puzzled". And, although inclusive, the target are people 65 and younger and those hit the hardest: my gender, my community, and my culture. During this new journey, I realized I had to put my daughter and I mental health back on the right track. While researching mental happiness, I discovered that practicing gratitude regularly can significantly boost your overall mental wellness.
We gave it a try and started to have a more positive outlook on life. Our sleep habits improved, moods were uplifted, physical activity increased, we found value in discomfort and attracted positive outcomes. Because this worked so well for us, I knew it would work for others. Now with a documentary heading into postproduction and gratitude products available for purchase on our website, I now realize that with the loss of my family, friends, and finances, I became the change I wanted to see in the world, which led me to my life purpose.
We all face challenges, but looking back would you describe it as a relatively smooth road?
Nothing is a smooth road when you're striving for success. My struggles along the way were: lack of resources, mental and emotional imbalances, and family and parental stresses.
As you know, we're big fans of PUZZLED2020, LLC. For our readers who might not be as familiar what can you tell them about the brand?
PUZZLED2020, LLC is changing the culture of mental health and Alzheimer's, one positive thought at a time. As Mental Wellness and Alzheimer's Advocates, we are diversifying partnerships, bringing awareness and providing intergenerational, creative coping strategies.
What was your favorite childhood memory?
I recall my first time learning how to "hustle". When I was in the 5th grade, I participated in the school fundraiser of selling chocolate candy bars. My grandfather made it easy and purchased a whole box. I could have eaten them, especially since they were paid for, but I decided instead to resale them, knocking door-to-door in my neighborhood. Sold the bars again and saved the money.
Pricing:
Contact Info: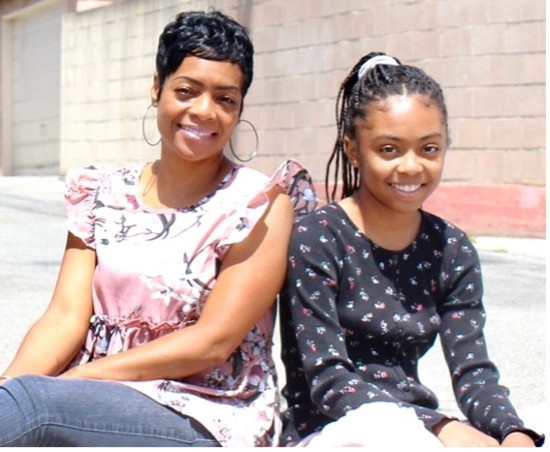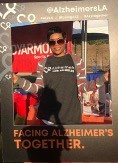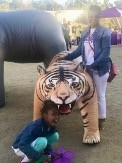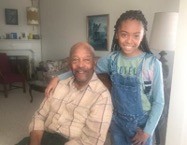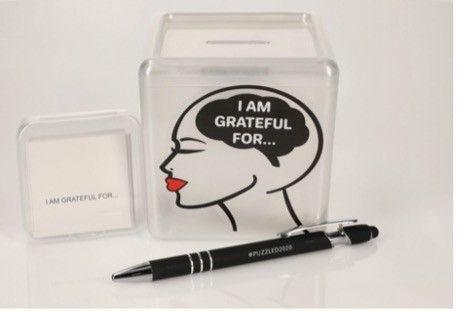 Suggest a Story:
 VoyageLA is built on recommendations from the community; it's how we uncover hidden gems, so if you or someone you know deserves recognition please let us know 
here.